Information Technology
The Bachelor of Science in Information Technology (IT) degree prepares students to install, manage, and maintain the computing infrastructure on which organizational systems run. The Network Administration and Security emphasis prepares students to work as data communication consultants, information security analysts, and network administrators. The Computer Forensics and Security emphasis provides students with a solid foundation for employment by government or corporate sector to work in a computer forensics lab as a forensic analyst or in information security. The core of the BS IT program prepares students to have a strong foundation in computer architecture, data communication, information security, networks, and system administration.
Accreditation by the Computing Accreditation Commission of ABET (http://www.abet.org) assures quality.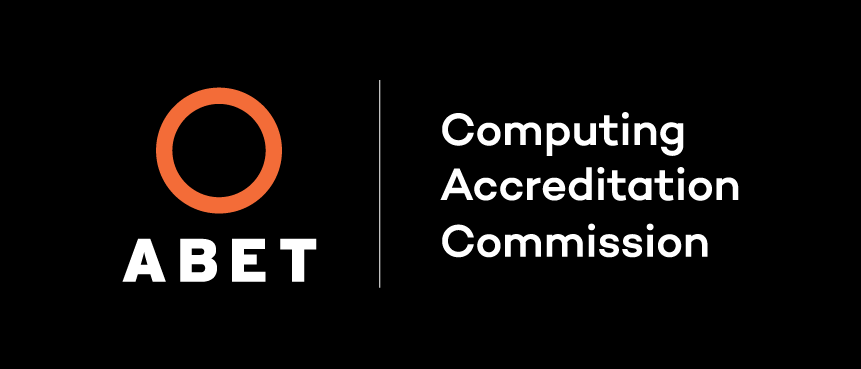 | Information Technology (BS) Majors | 2015 | 2016 | 2017 | 2018 | 2019 |
| --- | --- | --- | --- | --- | --- |
| # of students in major | 334 | 351 | 393 | 392 | 367 |
| Graduates | 46 | 46 | 33 | 48 | 65 |
Program Objectives
Program Educational Objectives Graduates of UVU's undergraduate program in Information Technology (IT) will be able to do the following:
Use theoretical, technical, and organizational knowledge to analyze, design, and implement secure IT solutions.
Use problem-solving skills and identify lessons learned.
Communicate effectively with various stakeholders.
Collaborate and communicate effectively in diverse team environments.
Practice their profession in accordance with accepted professional codes of ethics.
Consider the broad global and social impact of information technology solutions.
Stay current in their profession.
Student Outcomes
The B.S. in Information Technology program uses the following ABET's (Accreditation Board for Engineering and Technology) Student Outcomes 1 through 6:
Analyze a complex computing problem and to apply principles of computing and other relevant disciplines to identify solutions.
Design, implement, and evaluate a computing-based solution to meet a given set of computing requirements in the context of the program's discipline.
Communicate effectively in a variety of professional contexts.
Recognize professional responsibilities and make informed judgments in computing practice based on legal and ethical principles.
Function effectively as a member or leader of a team engaged in activities appropriate to the program's discipline.
Identify and analyze user needs and to take them into account in the selection, creation, integration, evaluation, and administration of computing-based systems.
Continuous Improvement
In order to continually improve the curriculum, the Information Technology program at Utah Valley University, in collaboration with students, faculty, graduates, advisory board and employers, uses various assessment tools to measure achievement of student outcomes and program objectives.