Vietnam Era Oral History Project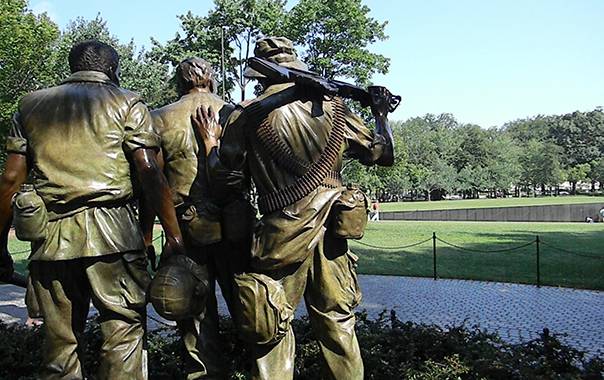 The Vietnam Era Oral History Project at Utah Valley University began in the fall of 2009, through the encouragement of history student Courtney Whelan. She urged UVU history professor Dr. William W. Cobb, a Vietnam War veteran himself, to build an oral history program as a way to have students become involved in preserving history.
The project's primary goal is to preserve, for academic purposes, the invaluable historical records of those whose lives were significantly affected by the Vietnam War and era. Interviews are centered on the veterans' perceptions of themselves before, during, and after their military service.
The Vietnam Era Oral History Project currently consists of interviews with veterans who saw active duty in Vietnam, but also with those who served elsewhere; with veterans who became active in Utah's civil rights, peace, and justice movements, as well as with family members of veterans. We'd also like to expand our interviews to include those who were students during the Vietnam War era, civilian war protesters and community activists, politicians, and friends of veterans, all who will shed light on that period of personal, political, and social upheaval by sharing their personal insights and stories.
How to Participate
As a Vietnam War Veteran
We are looking for Vietnam War veterans who are willing to be interviewed to share their personal experiences and reflections. If interested in participating, please fill out this questionnaire.
As Family or a Friend of a Vietnam War Veteran
We would like to include interviews with family and friends of Vietnam War veterans in order to get additional perspectives from that era. If interested in participating, please fill out this form.
As a UVU Student
UVU students can participate in one of several ways: by completing an internship for credit hours; by volunteering on an individual basis; or as a service project for a club.
The project provides students with learning opportunities such as:
Community outreach by locating interviewees or memorabilia
Conducting interviews
Administrative duties for the project
Transcribing/editing
Marketing/awareness of the project to the community and students
Mentoring students in lower-division courses
As a Community Member
We need community involvement to provide contact information for Vietnam veterans, their families, and their friends, as well as to donate Vietnam veterans' photographs, letters, journals, or other related items, to the George Sutherland Archives at Utah Valley University.
Featured Interviews
George Sutherland Archives
FL 302
Monday - Friday
7:30 AM to 4:30 PM or by appointment
Contact Us
Loading Directory data....