About the Ira A. and Mary Lou Fulton Library
Mission statement
The Fulton Library supports information access, student learning, and knowledge creation.
Location
and Parking
UVU is located at 800 West University Parkway, Orem, UT 84058, with the library toward the north end of the main campus. The library is labeled FL on the main campus map.
Parking Information
Visitors can park in the parking garage south of the library building. For more information about parking please visit our Visitor Parking Page.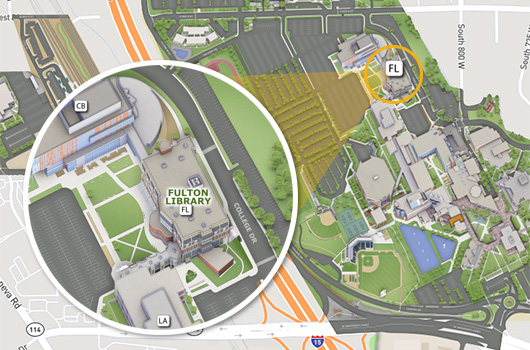 Contact Us
Circulation Desk: 801.863.8886
Reference Desk: 801.863.8840