Class of 2021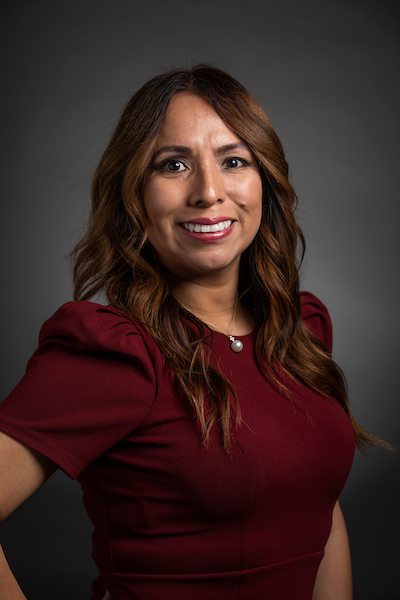 Mariela Alvarez
Mariela Alvarez is Zions Bank Branch Manager for the Midvale location.
Mariela believes that by giving outstanding customer service she can contribute with the growing of the Midvale branch customer base and elevating the community's perception of Zions Bank's brand.
Mariela has supported the Salt Lake American Heart Association Walk for the past three years and is one of the top coaches for this organization, and contributed to multiple other organizations and charities through Zions Bank.
Mariela was awarded with Zions Bank's Best of the Bank Award in April 2019, Is NMLS certified, and a Notary Public.
Mariela holds a Bachelor's Degree in Latin American Studies from Brigham Young University.
Brandon Andersen
Brandon Andersen is the General Manager at a dairy and row crop farm, who works with his management team to profitably produce milk and crops to help feed the world. Brandon loves being able to effectively manage a team that helps bring wholesome foods from field to table, with a focus on food, animal, and employee safety.
Brandon has worked at improving employee efficiency by reducing headcount by 20% and has steadily improved herd genetics and reproductive performance. Brandon is also People First certified.
Brandon holds a BS in management from Brigham Young University.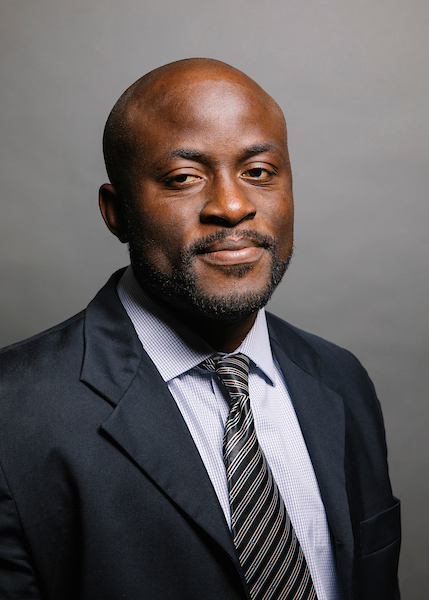 Theodore Baende
Theodore Baende is a process owner who works at Intel Micron Technologies(IM Flash). He owns several steps in the designing and making of memory chips. Theodore holds a BS in Electrical engineering from Kennesaw State University and an Operations Management certificate from UVU.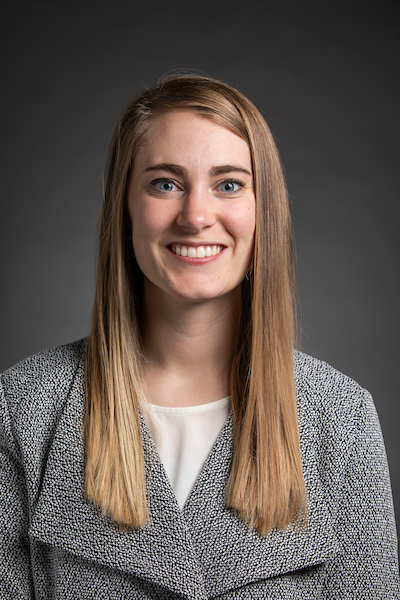 Faith Barney
Faith Barney is a Payments and Risk Operations Manager whose team stops Fraud in the eCommerce world. Faith also manages new and existing fraud protection projects for many Walmart affiliate companies. Faith loves working with a team that directly impacts the business' bottom line by stopping fraud, developing new processes that save the company money and create a seamless customer experience. Faith is published in BYU's Psychological Journal: Intuition and was recently recognized as a top 1% performer by Walmart, the fortune 1 company in the world.
Faith holds a Bachelor of Science in Psychology from Brigham Young University.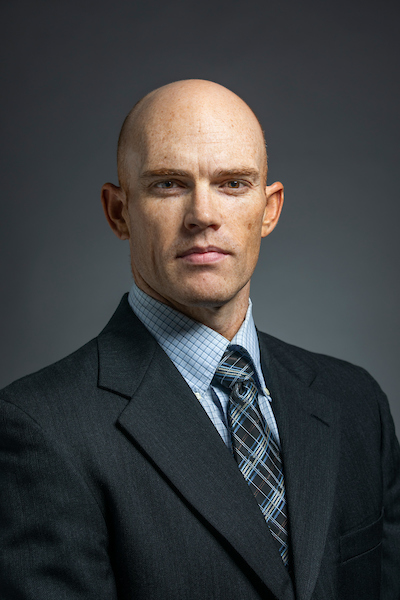 Garan Black
Garan Black is an Automation Engineer working with US Synthetic, developing equipment and processes for an industry-leading industrial diamond manufacturer. Garan has 13 years of experience in manufacturing, within multiple industries, including aerospace, outdoor retail, and oil & gas exploration.
Garan has been a Process Engineer, Quality Engineer, Project Manager and Quality Manager. He helped develop parts for companies such as Boeing, Lockheed-Martin, Northrop Grumman and Honeywell for both commercial and military applications. He also was the Project Manager in implementing a multimillion-dollar powder-coat paint line.
Garan has a working knowledge of Quality Management Systems, Root Cause Analysis, SPC, and GD&T. Garan holds a Black Belt in Six Sigma and over 10 years of working experience in Lean Manufacturing.
Garan holds a BS in Manufacturing Engineering from Weber State University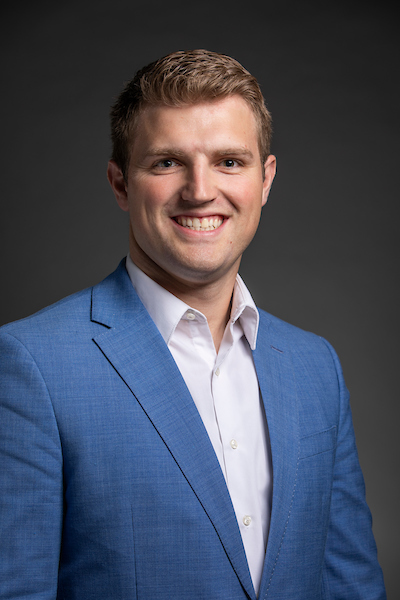 Chris Boone
Chris Boone is a Client Advisor│Risk Analyst who works, and builds rapport, with CEOs and top-level executives to help educate and advise how much risk is needed to be transferred through the purchasing of insurance. His financial and risk management background allows him to provide valuable insight and expertise to help his clients have a peace of mind and focus on growing their businesses.
Chris is a firm believer that "service is the rent we pay for the privilege of living on this earth". He loves being in an industry where he is able to be an active part in the community, help others, and create lifelong relationships.
Chris donates his time and efforts in providing accounting services for a major non-profit organization called the Child Liberation Fund. This organization works directly with Operation Underground Railroad in trying to minimalize/eliminate child trafficking all over the world.
Chris has worked in several areas of construction. He has experience, along with several certifications and licenses, in the following trades; HVAC, plumbing, electrical, framing, and concrete. He loves being able to utilize his skills to help others.
Working at the Buckner Company, out of Salt Lake City, Chris is a certified Property and Casualty Producer looking to network and make new business connections.
Chris holds a BA in Finance from Utah Valley University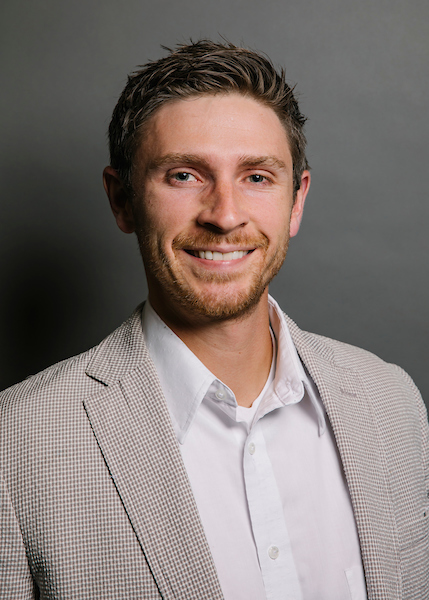 Steve Clark
Steve Clark is a Senior Operations Manager who works with consumer product goods and food and beverage companies to manage their manufacturing operations, including sales and operations planning, demand planning, supply planning, and procurement.
Steve understands the importance of establishing healthy partnerships with vendors and contract manufacturers, especially for smaller, growing businesses that need higher in-stock to drive top-line growth. Being a good partner greases the wheels for cost reduction and process improvement initiatives, to better help the company's profit margins.
Steve has been a major contributor to Kodiak Cakes' year-over-year growth in the retail pancake mix category by maintaining a 98 percent in-full shipment rating. This has allowed the company to grow from $50 million to $170 million in revenue in two years. Steve has extensive knowledge of ERP systems, having helped launched SAP and NetSuite, as well as sophisticated supply chain software at his previous companies.
Steve is a trained manager in economic decision-making.
Steve holds a BA in Finance and Economics from Utah State University.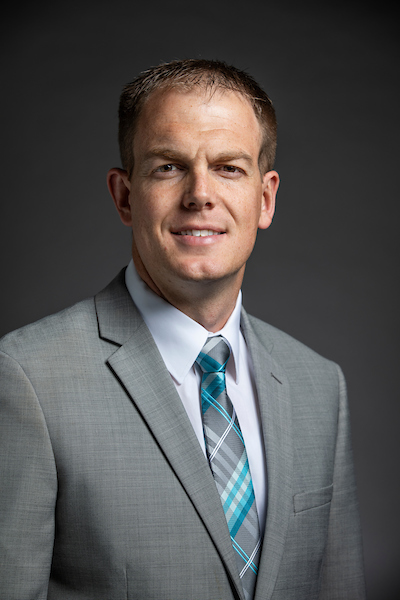 Chett Coombs
Chett Coombs is a marketing and sales strategist. He has helped software and consumer product companies understand their market fit, build strategic partnerships, drive demand, and put lifecycle marketing into action. His experiences include business development, email marketing, digital advertising, website optimization, marketing automation and operations, branding, and building and training a marketing team.
Chett's believes the biggest asset of a company isn't the IP or tech behind their product, but the people that make things work. His greatest joy comes from building a team and seeing them work together to meet objectives. When leading teams, he asks meaningful questions, contributes to solutions, and does his part to pull projects across the finish line.
Chett holds a BS in business management with an emphasis in marketing from Utah Valley University.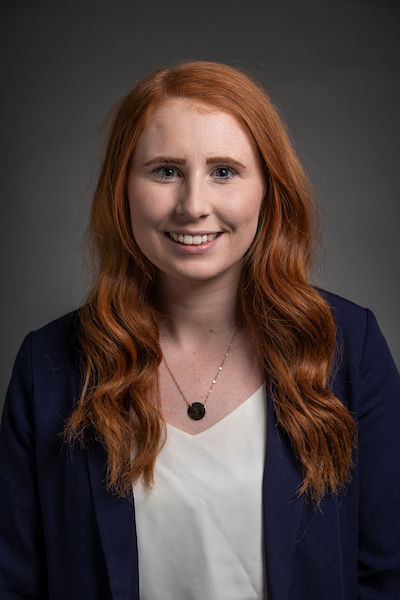 Brianna Davison
Brianna is a Business Analyst who works with executives, vice presidents, and managers to improve processes and efficiencies by building and enhancing systems for the Treasury Management Department of Zions Bank.
Brianna believes there is power in knowing how to use technology. It connects people, ideas, and information unlink anything before.
Brianna was hired as one of the youngest Analyst at Zions Bank because of her passion, hard work, and desire to learn.
Brianna holds a Bachelor of Science in Information Systems, Business Intelligence Systems and Minor in Data Analytics from Utah Valley University.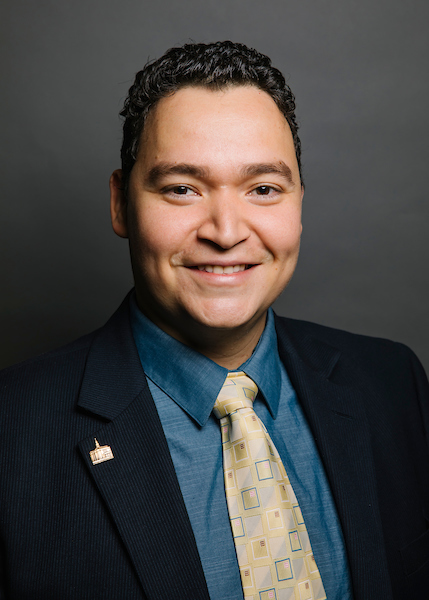 Jonathan De Leon
Jonathan De Leon is a Business Consultant who assists owners, operators, general managers, and other customers worldwide by providing training and consulting solutions for operations and task management software in English and Spanish.
After spending over six years in training, project management, and customer success, Jonathan knows how to engage with customers, cultivate positive customers' relationships, deescalate issues, and leverage results through the application of training and quality control abilities. Additionally, he has an aptitude for optimizing performance and motivating colleagues through team work and critical thinking —I am able to visualize success and identify innovative and effective strategies for achieving it.
Jonathan has trained and advised thousands of customers and associates from different parts of the world in topics of education, asset management, and consulting. He has worked on projects and processes to deliver services to 11,000+ students and volunteers for BYU Pathway Worldwide. He's also led to translate software and training materials from English to Spanish, including Jolt Software, and the section for Technology Specialist for The Church of Jesus Christ of Latter-day Saints. Currently, Jonathan is a board member of the BYU Management Society, leading efforts to assist Young Professionals with their careers.
Jonathan holds a BS in Communications with a minor in Business from Brigham Young University-Idaho.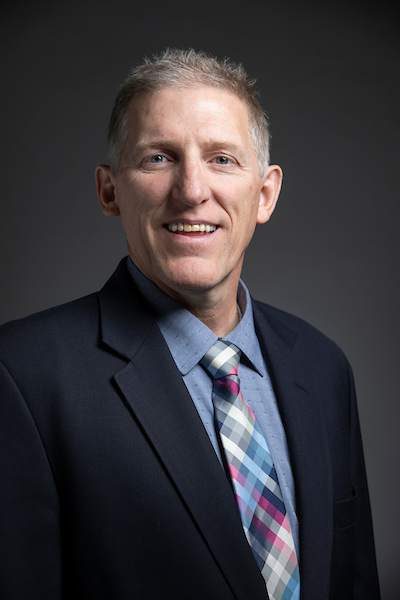 Keith Denos
Keith Denos is General Manager for Provo River Water Users Association, a non-profit corporation that provides water to cities, farms and industry and is a drinking water supply source for over one million people along the Wasatch Front.
As Secretary-Treasurer to the Association Board of Directors, Keith is responsible to implement a $6.0 million annual budget and oversees the administration, operations and maintenance of facilities valued at over $250 million over a five-county area in north central Utah.
In Keith's nearly 25 years leading the Association he has championed capital infrastructure improvements projects totaling nearly $200 million. His most significant accomplishment was a $150 million pipeline project that required changes to state law and the Utah constitution, multiple congressional bills, and nearly four years of negotiations among five water districts, seven cities, two counties, and multiple state and federal agencies. Keith worked closely with legislators, congressmen and senators, and was instrumental in herding the cats and completing this project one year ahead of schedule and within 0.2 percent of budget.
In his private life Keith served for over 25 years in myriad roles as a volunteer for the Boy Scouts of America. In recognition of this the Great Salt Lake Council awarded him the Silver Beaver which is the highest award bestowed at the Council level. Keith has been active for almost 20 years in the Intermountain Section Water For People committee of the American Water Works Association – serving as chair for three years – in helping to raise funds and awareness to facilitate drinking water and sanitary projects in indigenous communities in third-world countries. Keith was awarded the AWWA Distinguished Public Service award and the Kenneth J. Miller Founders' award in recognition of his work in Scouting and for Water For People.
Keith earned a BS in Civil and Environmental Engineering and an MS in Irrigation Engineering from Utah State University and is a licensed professional engineer registered in the state of Utah.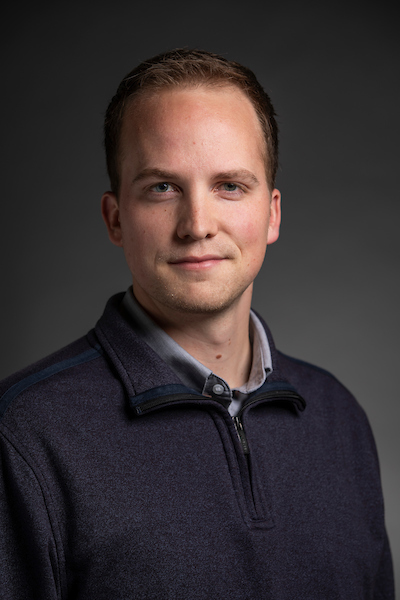 Keiton Dockstader
Keiton Dockstader is a business minded innovator who works with a wide variety of people from well-educated Vice Presidents to young entrepreneurs to collaborate and create new processes and innovations.
Keiton spends his time working at Goldman Sachs as a financial analyst as well as running a small company in the rock-climbing industry. Keiton has enjoyed getting to see the whole picture as he has worked on both ends of the spectrum jumping back and forth from a big bank to a small startup.
Keiton has had the opportunity to successfully create and run a Kickstarter crowd funding campaign, advise and work with multiple startup companies, save companies thousands of dollars, and work on both financial and marketing teams in a variety of companies.
Keiton holds a BS in Finance from Brigham Young University.
Brent Ellingson
Brent Ellingson is the Manager of Web Development at the Brigham Young University Library. With over a decade of IT experience in higher education settings, Brent has a deep appreciation for the limited and valuable time of students and faculty. He understands providing access to the right resources as quickly and as effortlessly as possible is a key to student success. Brent and his team developed a system which has made it incredibly simple for students and faculty to access instructor assigned readings and course reserve items. This system coordinates the work and effort of the Library, the Copyright and Licensing Office, and the BYU Store to provide quick and affordable access to thousands of items. This system has been a major victory for the students and faculty at BYU.
Brent holds a BS in Computer Science and a Minor in Spanish from Brigham Young University – Idaho.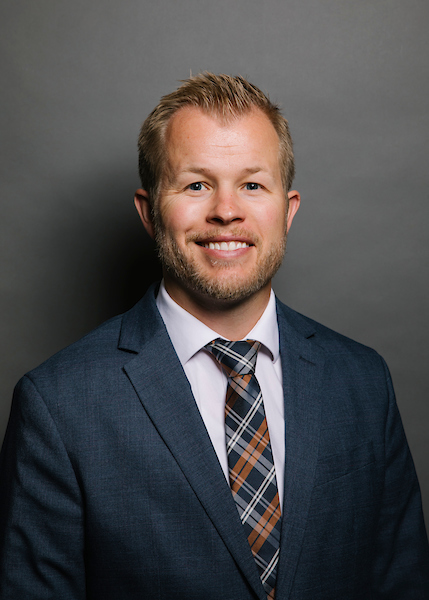 Kevin Ford
Kevin Ford is a Commercial Real Estate Agent who works with buyers, sellers, and tenants to help them buy, sell, and lease commercial space.
After over 10 years in the business, Kevin how to aggressively negotiate the best deal terms on behalf of his clients.
Kevin has been tasked with acquiring multiple chapel sites for the LDS Church, and listed and sold multiple office/warehouse investments. He also represents many well-known companies in leasing office space for operations as they grow and expand.
Kevin has a Bachelors Degree in Business from BYU, and a CCIM (certified commercial investment member) designation. He also spent over five years in the Olympic Orators Toastmasters Club, where he was club President in 2015, and gave dozens of public speeches.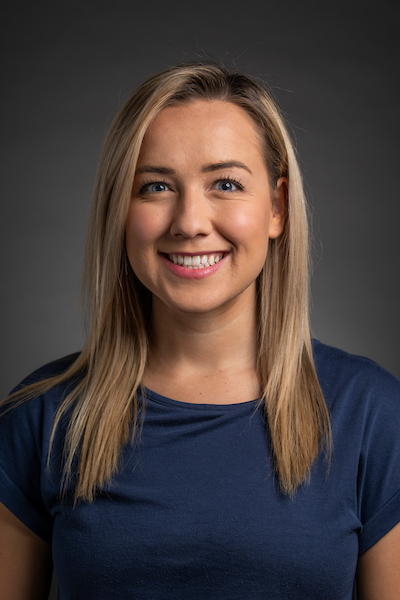 Katelyn Garner
Katelyn Garner is a corporate culture consultant who works with health insurance brokerages to increase moral and incentivize employees.
Katelyn has seen many businesses neglect to nurture the culture of their company, which results in dishonest and unmotivated employees. She has found simple steps a company can take to instill vision and trust in its employees.
Katelyn has collaborated directly with the CEO and head of sales of a grossing million dollar company and has crafted personalized training presentations, manuals and lessons plans.
Katelyn holds a Bachelor of Science in Psychology from Utah Valley University.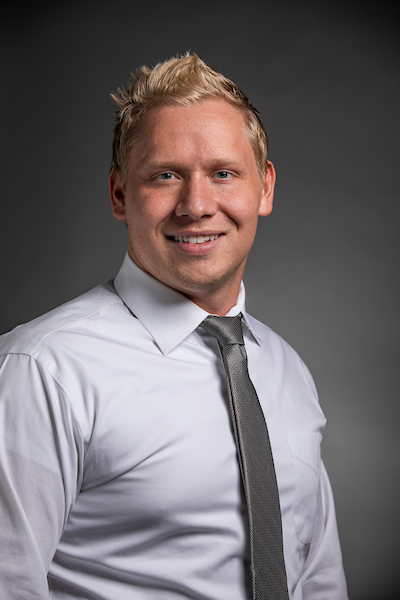 Riley Garner
Riley Garner is a Medicare Specialist Salesman who works with multibillion corporations to increase their revenue by growing their database of consumers.
Riley believes there is more to sales than trickery and pushy behavior. He knows how to sell to anyone and gain lifelong customers by identifying their needs and gaining their trust.
In the last 6 months, Riley has landed 500 to 600 accounts for his health insurance brokerage, generating over $150,000 of revenue.
Riley is a licensed health insurance agent in all 50 states and has experience as the head of sales of a grossing million dollar company.
Riley holds a Bachelor of Science in Business Entrepreneurship from Utah Valley University.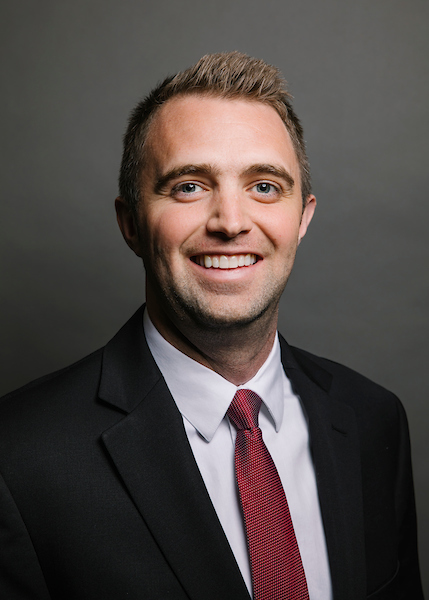 Andrew Garrett
Andrew Garrett is a marketing and advertising professional who works with sales teams to increase conversions by building trust with prospects. After four years in the workforce as a marketing professional, Andrew believes that the most rewarding work comes from helping others achieve their goals.
Andrew worked at the Utah Valley Convention & Visitors Bureau from 2015-2016 as a marketing manager. While in this role, Andrew focused on bringing attention to Utah Valley as both a tourism and business destination while partnering with major entities such as Sundance Mountain Resort, Thanksgiving Point, and the Utah Valley Convention Center. In 2017, Andrew landed a new position at SecurityMetrics as a product marketing manager. While at SecurityMetrics, Andrew's focus has been on increasing sales for the company's high-end data security services. Andrew hosts webinars featuring industry experts, writes copy for the website, ads, and videos, and produces product-specific content aimed at making salespersons' lives easier when it comes to closing deals.
Andrew holds a BA in communications, with an emphasis in advertising and a minor in English, from Brigham Young University.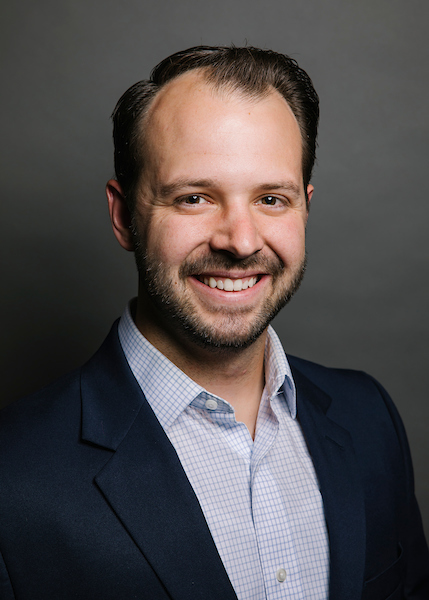 Ben Godfrey
Ben Godfrey is a marketing strategist and entrepreneur who works with executives, managers, and employees to create brand awareness and provide enough value to create brand loyalty among customers.
Ben believes that no matter what tactic is leveraged for revenue growth, it will only succeed if the business listens to and understands the customer on a personal level. People decide to purchase products, not organizations.
Ben has worked as a Marketing Strategist at Fluid Advertising, increasing client revenues through a variety of advertising tactics in both B2B and B2C industries. The most notable experience being a 33% closing rate for a B2B software company through account-based marketing. He is currently a Managing Partner in a service-based B2B and B2C startup.
Ben is a strategic marketer with hands-on experience in managing advertising campaigns, a leader with an entrepreneurial growth mindset, and a data-driven decision maker. Ben was awarded the Outstanding Graduate award for the Weber State Entrepreneurship minor. He was also taught by Alan Hall, founder of Marketstar and Mercato Partners in leadership and scaling businesses.
Ben holds a Bachelors of Science in Business Administration — Marketing, Minor in Entrepreneurship from Weber State University.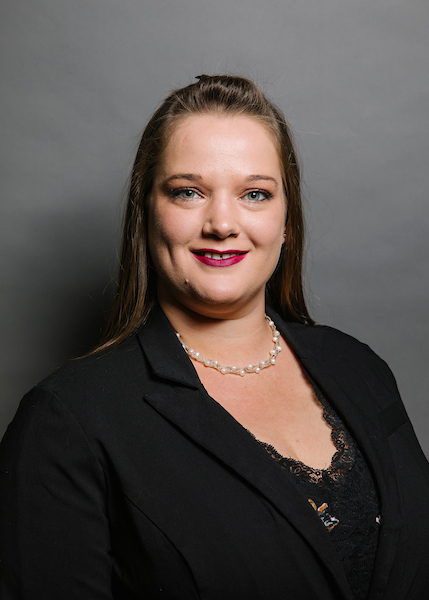 Sharon Hatton
Sharon Hatton is an Instructional Support Technologist who partners with Deans, Department Chairs, Faculty, and Students to help create and maintain a thriving online learning environment. With over a decade of management and training experience, Sharon knows what truly drives success in her team is a safe working environment that promotes employee health and growth with encouragement and proper use of incentives. Sharon believes in connecting with her colleagues and creating a relationship that fosters understanding and unity with management. Sharon understands that all students and faculty are unique and should be able to allow their ideas and learning to flourish in whatever way is most valuable for each individual.
Sharon has worked extensively with her team to develop and implement a University-wide template. This template creates unity in the courses offered by Utah Valley University as well as provides courses with common navigation to students. She is continually learning new technologies to redesign the workflow and increase productivity and creativity in her team.
Sharon has had several years of training in people management and communication. She has been coached extensively in developing and maintaining a healthy work culture.
Sharon holds a BS in biotechnology and a BS in biology from Utah Valley University.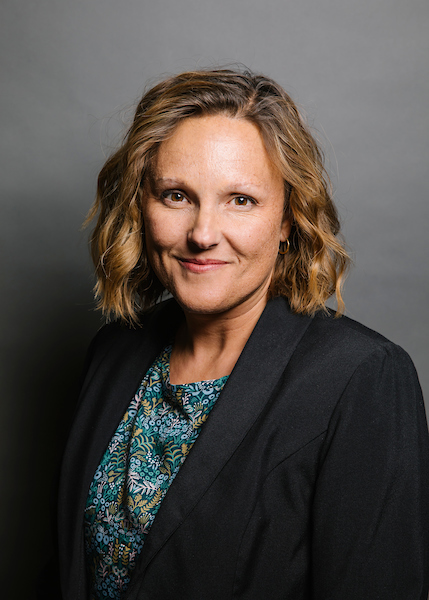 Natalie Healy
Natalie Healy is an IT Specialist who works with different divisions across IT to help Utah Valley University connect using technology to their advantage. She also serves as an elected official where she's leading the digitalization of outdated processes to encourage a faster connection of ideas across the entire university setting. She has been recognized for her work in numerous peer awards.
Natalie holds a bachelor of science from Brigham Young University in Clothing and Textiles with an emphasis in Business Management.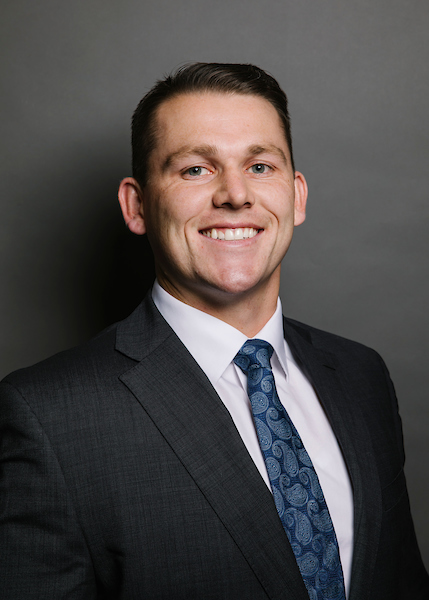 Zach Kidd
Zach Kidd is a Financial Analyst who works with L3Harris to ensure multi-million-dollar projects are completed in a timely manner and stay within the budget. These projects are what allow the Department of Defense to defend our nation.
Zach knows that finance is the life blood of any operation, the things that are completed in the finance department allow military men and women to use the most advanced, and highest quality products.
Zach has assisted military personnel receive their multi-million-dollar projects on time and at the most competitive prices possible.
Zach is a trained financial analyst with a broad range of proficiency in analytical tools.
Zach holds a BS in Finance and Economics from Utah Valley University.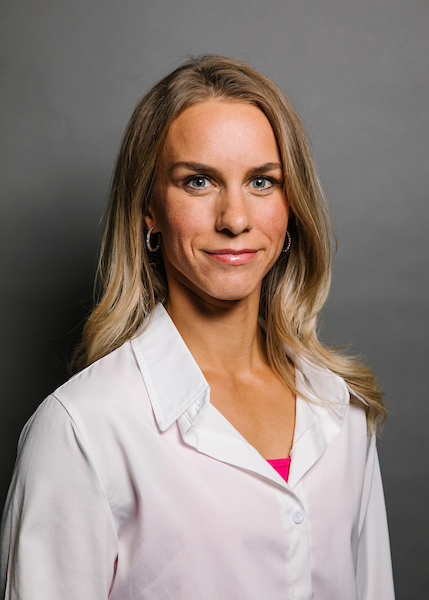 Deanna De Kinsey
Deanna "De" Kinsey is an Operations Manager who works with CEOs, executives and startup companies to grow their professional brands, marketing, public relations, and sales. De believes that anything worth doing is worth doing well and gives her all to anything she is doing
De started off her career as a residential and commercial escrow officer. She was then hired at a national property management company where she led 50+ franchises across the US which resulted in obtaining several large REO government contracts. After her work in the real estate and property management industry she moved into the insurance/financial services industry where she grew and managed an insurance/financial service business with a few sales individuals. In addition to her managerial expertise De is a licensed escrow, life, health, property and casualty insurance officer, and notary public.
De holds a BA in psychology and community health science from Utah Valley University.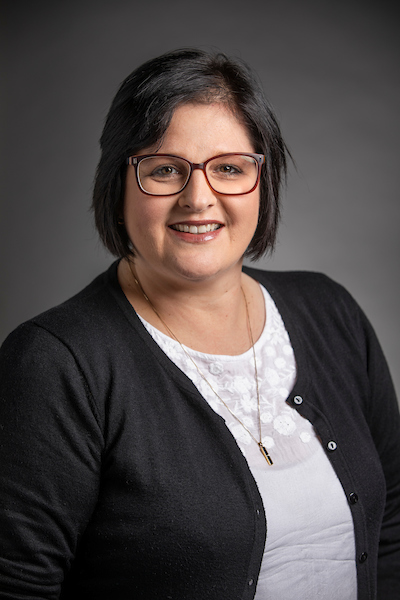 Kim Leseberg
Kim Leseberg is the Director of Student Computing at Utah Valley University, working with students and faculty to ensure that several academic and open labs are ready for each new term. Student Computing also provides mobile and laptop printing throughout the University for the students. Kim knows how important the technology needs are for Student Success and always strives to make sure the students' needs are met. She values each student suggestion and does the best she can to implement as many of their suggestions as possible.
Kim has worked for almost 20 years in Information Technology at Utah Valley University. To her the most rewarding qualities of the job are relationships and friendships she has formed with students and colleagues. She partners with UVUSA, Student Life, and Esports to provide an afterhours practice lab. She was also instrumental in the implementation of hallway computers and printers throughout campus for handy student access.
Kim is a Microsoft Certified Professional and has received multiple peer rewards while at UVU.
Kim holds a Bachelor of Science in Information Technology from Utah Valley University.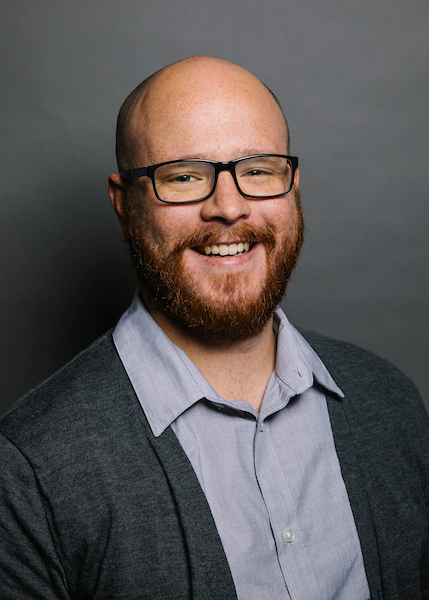 Moises Lopez
Moises Lopez is a marketing events specialist who manages training events across the U.S. Events are transformative experiences that offer unique chances for companies to build lasting impressions. Moises works hard to ensure a seamless experience for customers, so they keep coming back.
Moises holds a BA in Recreation and Event Management from Brigham Young University.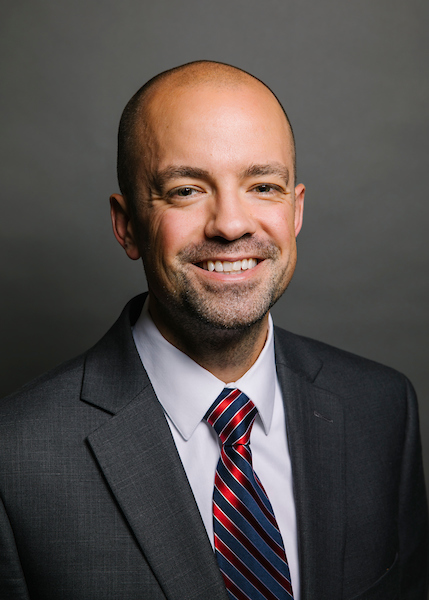 Brad Marshall
Brad Marshall is a support and professional services leader who works with education leaders and publishers to improve their reach and execution of their digital initiatives.
After spending more than a decade in education technology, Brad knows the importance of online education and its ramifications on improving the lives of all students.
Brad leads a team of professionals to provide "world class" services (Net Promoter Score = 72) and excellent customer satisfaction (99.69% over the previous 3 years).
Brad is a recipient of the Newell K. Whitney Distinguished Award and the Secretary of Defense Employer Support Freedom Award.
Brad holds a BS in Business Management from BYU–Idaho, with an emphasis in marketing and language.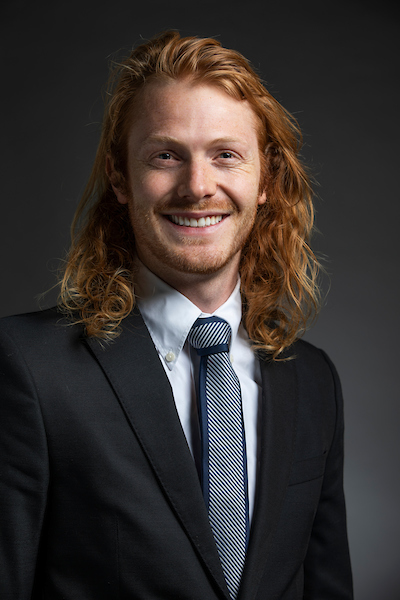 Brayden Martin
Brayden Martin is a Media Buyer/Analyst & Strategist who helps build brands for in-market clients, Molio uses a "video-first" method to build unprecedented brand awareness and consumer action with a proprietary combination of content, media, and analytics strategy we call the "Molio Method." Brayden knows the best and most relevant methods to lift brands from obscurity to relevancy in consumers' eyes with a video-first approach to learn, optimize, and scale for a maximum business impact. At the core, Brayden's ultimate goal is to validate and grow brands.
Brayden has worked with many large brands such as Celestial Seasonings, KT Tape, Gillette, Greek Gods Yogurt, Tyson Foods Innovation Labs, Alba Botanica, UCCU, and many other types of brands. Brayden has helped them grow across the board in their marketing efforts, has helped validate their products, and has helped increase ROI in multiple aspects. In addition to his experience, he is also certified in almost all of the digital advertising platforms you can think of.
Brayden holds a BA in marketing from Utah Valley University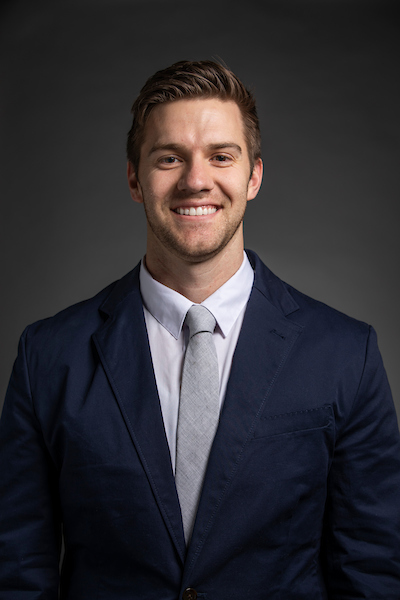 Taylor McBride
Taylor McBride is a Regional Sales Director in the software industry who currently works with businesses who need to increase their online recognition, searchability, and website conversion. After spending nearly a decade working in sales (specifically software), Taylor knows what it means to be a trusted advisor and consultant, and has brought that knowledge to his teams in various leadership positions.
Taylor is trained in EDGE, The Challenger Sale, and MEDDIC, and is an avid consumer of new books, blogs, and podcasts on sales techniques. He has excelled at some of the most prestigious local software companies, including Podium, BambooHR, and Qualtrics. He is a consistent top performer and has also led teams to great success.
Taylor holds a BA in Political Science and a minor in Business from the Arizona State University.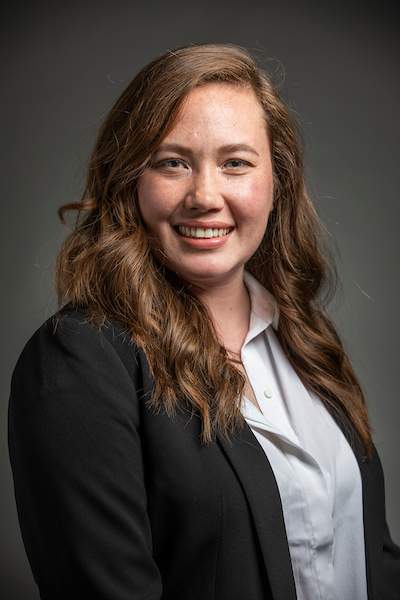 Emi Fukino Miskin
Emi Fukino Miskin is an Art Gallery Supervisor and Artist, who helps curate artwork as well as provide a space for high profile individuals and groups to explore creative outlets at Sundance Art Studio and Gallery.
Emi believes that art is a tool that allows people connect to their surroundings and challenge themselves to find new perspectives in all aspects of their lives.
Emi teaches and manages over 1000 classes and workshops a year. Teaching fine art skills such as drawing, watercolor, acrylic, oil, and encaustic techniques, how to throw pottery as well as how to make soap, jewelry making, leather working, and more.
Emi is a trained artist who has had her artwork commissioned for the visiting artist program as well as been a featured in the Art Stroll. Emi was also chosen to host a Plein Air art workshop at the Utah Museum of Contemporary Art.
Emi holds a BA in art and design with a Minor in art history from Utah Valley University.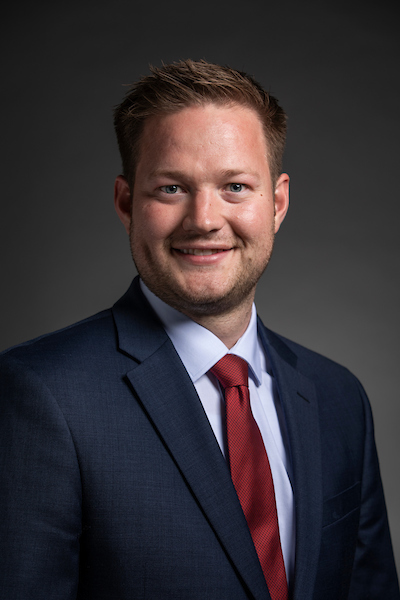 Matt Murdoch
Matt Murdoch is an Operations Manager for Alpine Communications. Alpine Communications provides Audiovisual, Data Communications, Automation, Surveillance, and IT services for commercial and residential clients.
Matt believes that being customer centric is an essential component of a successful business. Always doing the things the right way and striving to make each project one of their best projects is what drives his company.
Matt enjoys policy related research. He worked as an Intern for Senator Orrin Hatch on the United States Senate Committee on the Judiciary. He has worked for and volunteered on numerous successful political campaigns.
Matt holds a BA in Political Science from Utah Valley University where he graduated Summa Cum Laude.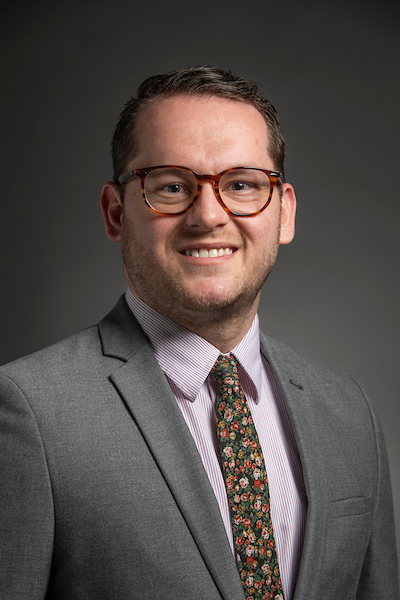 Logan Nelson
Logan Nelson is a Customer Service Manager with banking experience. Logan has worked at different retail banking institutions for nearly a decade. Throughout his career, he has learned what it takes to motivate and, when necessary, have difficult conversations. He currently works closely with executives to ensure a high degree of customer service is achieved at the branch level.
In addition to hands on experience, Logan has attended managerial trainings such as Crucial Conversations. To further hone his bilingual capabilities, Logan received an Advanced Business Certification from the Chamber of Commerce Madrid, Spain. Logan is a certified Notary Public.
Logan holds a BA in political science from Utah Valley University.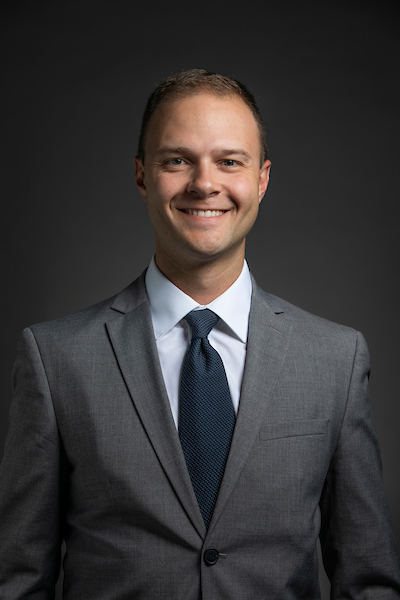 Adam Pascale
Adam Pascale is an experienced leader who works with teams across organizations to reach their maximum potential both professionally and personally. Adam firmly believes that building strong teams and making it about your people is the cornerstone of success for any organization across industries and regardless of their mission.
Adam has supported major business initiatives and has driven winning strategies that have increased revenues, employee engagement and customer satisfaction in the financial and consumer products industries. Adam has received multiple awards for his leadership and dedication to the teams that he leads and has helped develop many individual contributors into successful leaders.
Adam holds a BA in History from the University of Utah.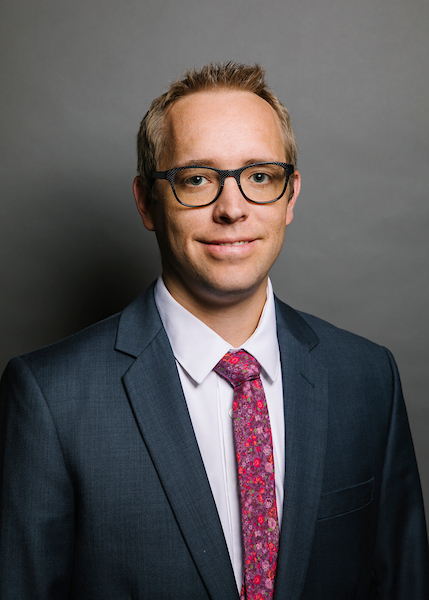 Ryan Petersen
Ryan Petersen is a Software Test Engineer who facilitates communication between Consumers, Engineers and Product Management in order to develop a quality product while ensuring a simple experience that overcomes barriers thus enabling the ultimate purpose of, "We create inspiring experiences that bring joy to all people as they discover, gather, and connect their family – past, present, and future." Ryan knows how to approach the problem in the eyes of the customer and is able to communicate that to those that make the decisions at the top, this allows for a quality, simple, easy to use application.
Ryan has worked in finance for 5 years, received two Bachelor's Degrees, and transitioned from Finance to Software Development. Ryan has been accepted to present on Model Based Testing (Bleeding edge Technology) in a local Conference. Ryan is a trained mentor and has mentored several Software Test Engineers.
Ryan holds a BS in Economics from Brigham Young University and a BS in Computer Science with and emphasis in Software Development from Utah Valley University.
Ryan graduated Summa Cum Laude from Utah Valley University.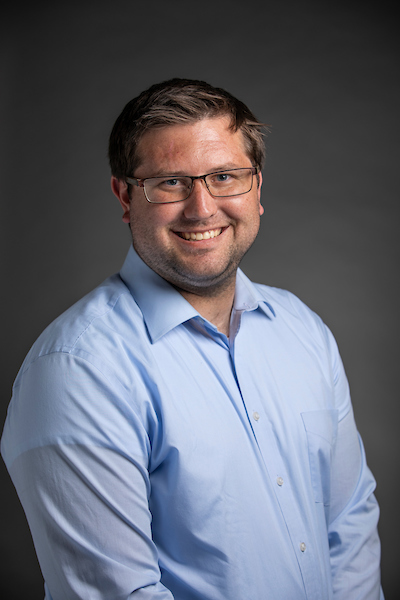 Adam Richardson
Adam Richardson is a Marketing Event Coordinator who works with Human Resources and Training Professionals to bring life changing trainings to originations that need help with communication, accountability and productivity. Adam is passionate about events and the experiences of clients at the events to create passion about brands and products.
Adam manages over 30 events every year in various locations across the Western United States and Central Canada.
Adam holds a BA in communications and public relations from Brigham Young University.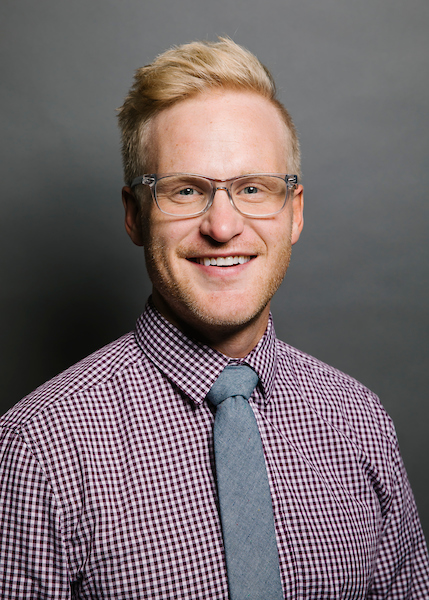 Taylor Shumway
Taylor Shumway is a Talent Acquisition and Development Specialist who recruits and works with new employees coming into organizations to on-board and train them in an effective manner.
Taylor has a proven track record of sourcing and retaining top talent and can connect with executives just as easily as he can with entry-level employees. Taylor has worked as a Corporate Trainer and Recruiter with his current employer for just under a year. New employees that have gone through Taylor's training program have increased revenue by 631% compared to new employees hired and trained the previous year. This was done with fewer new employees and was accomplished in the first 9 months of the year. His work with the remainder of the call center floor has resulted in year-over-year revenue growth of 36%, resulting in the most profitable year in his company's 28 years of operation and largest year-over-year growth by over 25%. Taylor has a Corporate Training Certificate from the University of Utah and a Bachelors in Psychology from Brigham Young University.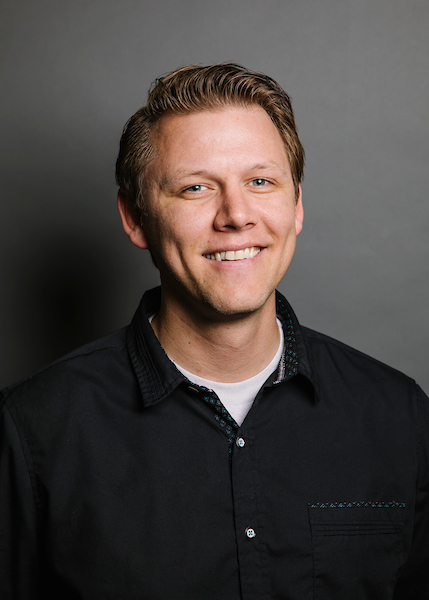 Philip Stone
Philip Stone is a Director of IT that works with diverse companies to run and manage the full spectrum of Information Technology systems.
Philip believes that there is no greater honor in the world, than to see someone succeed at what they want and grow because you taught them how!
Philip is a U.S Army veteran that has led IT departments for multiple companies around the US. From Bio Tech, manufacturing, answering service and SaaS companies to the military, I have never stopped learning.
Philip holds IT certifications in ITILv3, CCNA, MCITP, and A+. In the military I served for 15 months in Iraq, was Airborne, and a Special Forces Qualification Selection graduate.
Philip holds a bachelor's degree in Communication and Network Management from DeVry University.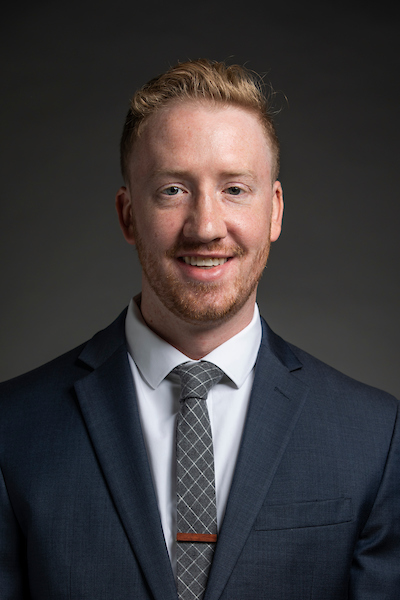 Jace Stringham
Jace Stringham is a Clinical Specialist who works with physicians to bring alternative therapies to people who suffer from chronic pain. Jace knows that each individual, whether they suffer from chronic pain or not, can achieve great things when given the right resources and support system.
Over the past few years, Jace has become an expert in the state of Utah in a groundbreaking new type of therapy for patients with nerve damage in their lower extremities and has trained several physicians to master a complex surgical technique to deliver this therapy. The most fulfilling aspect of his job is to see how this therapy has helped patients regain their lives.
Jace holds a BS in family studies from Brigham Young University.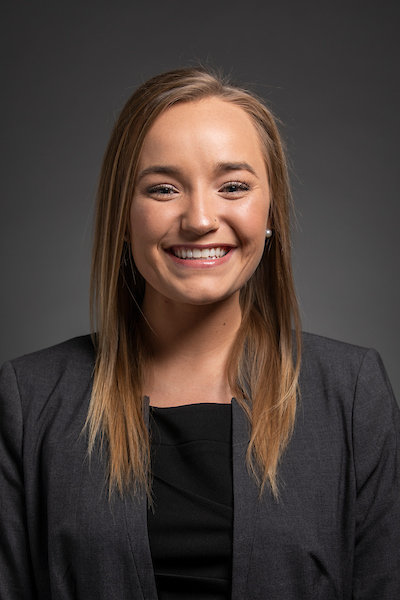 Meagan Swarnes
Megan Swarnes is a Brand Manager who works with companies and individuals to fulfill their promotional item needs.
Megan believes in helping others and giving them the best care and customer service. She strives to provide all with the same level of care that she would expect if she were the client. Megan does her best to make those around her feel important and let them know that they are heard; she works hard to serve them and help them however she can.
Megan has worked with large branded national customers such as Doterra, Skipio, Adobe and Ancestry. She also works with other local established companies and starting companies. She has clients in many different fields and has been able to expand her knowledge on different industries.
Megan holds a BS in Community Health Education from Utah Valley University.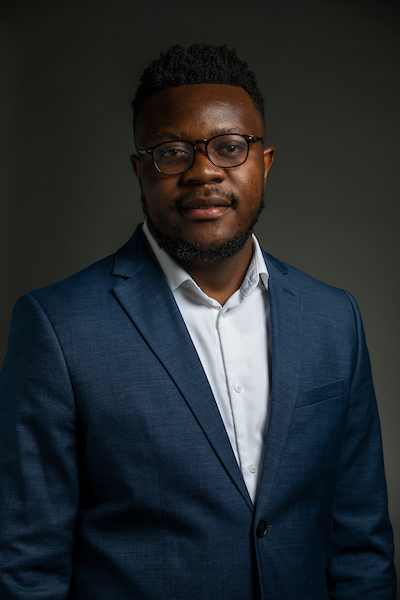 Ruddy Umba
Ruddy Umba is a credit special who works credit customers to ensure accurate credit decisions by reviewing and analyzing credit data and financial information of credit applicants. To accomplish an excellent work, Ruddy focuses on providing his client with the best experience in order to reach high level of satisfaction. In addition, Ruddy main objective is to help people. He believes that by doing his job right, he is helping people meeting their financial goal. Ruddy long-term goal is to return home and contribute to the development of the Democratic Republic in the Congo, where he is originally from.
Ruddy hold a bachelor's degree in finance from Utah valley University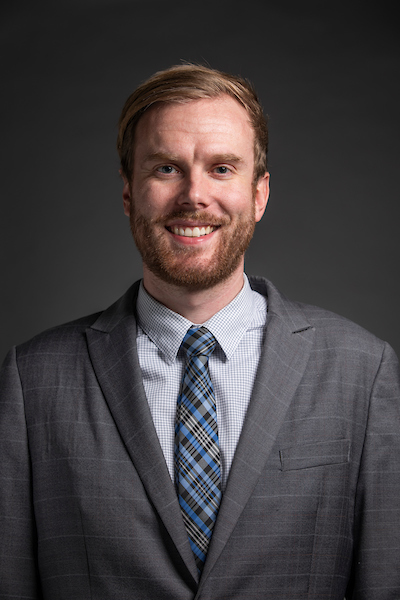 Brian Walker
Brian Walker is a CPA who works with Canopy Tax to help build tax software solutions for practitioners. He previously worked with WSRP in the tax department filing hundreds of returns for all entity types. Brian knows the challenges facing tax practitioners and has seen how creative and innovative solutions ease tax filing burdens.
Brian knows the nuances of small business accounting and tax compliance. He has had experience in multiple industries including retail, medical services, and athletics. In his current role at Canopy Tax he led a team to successfully complete the California individual portion of the individual return software.
Brian holds a bachelor's degree in accounting from BYU and a master's degree in tax from Weber State University.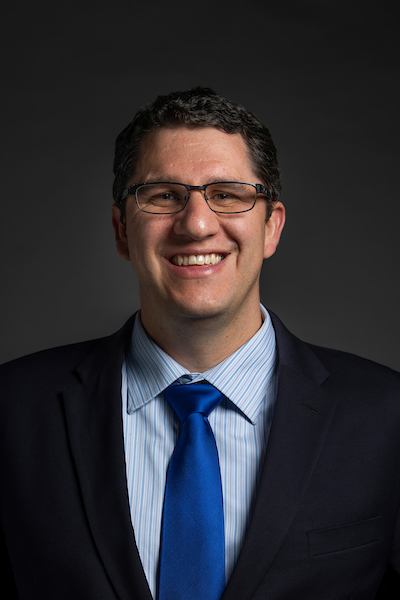 Bradford Whipple
Bradford T Whipple is an On-site Support Specialist for AVI-SPL, who works with clients to update and maintain Audiovisual systems as part of a Global Account team. After 11 years in the AV industry, Bradford believes employee development should be a primary focus for a companies' future growth.
Bradford knows the value of learning from one's mistakes to improve for the future. In recent years he has led AV projects for the University of Utah, many K-12 schools, Samsung Outdoor, and Real Salt Lake. Bradford has seen firsthand the impact on employees, as companies focus primarily on customer at the sacrifice of developing employees. He believes that as people are encouraged to develop their skills and given proper training, the customers' needs will be taken care of. From these valuable experiences he desires to become a leader who see his colleagues' successes as a valuable part of a company's growth.
Bradford has achieved a CTS-D (Certified Technology Specialist- Design) from AVIXA and continues pursuing certifications in the Audio-Visual Industry. He has experience with Auto-Cad, Microsoft Office, and has pursued leadership and management trainings trough LinkedIn Learning to improve his skills in business.
Bradford holds a BA in Business Administration from The University of Phoenix.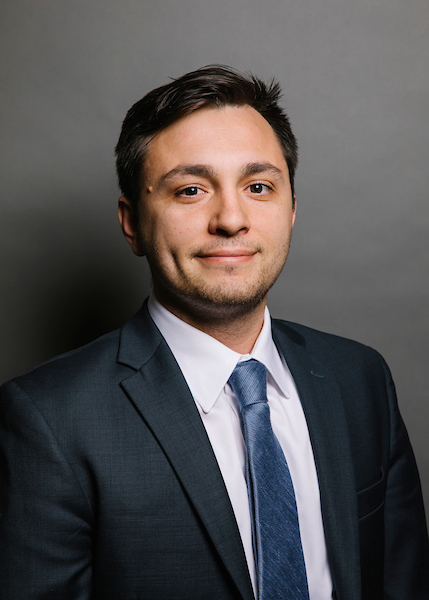 Tristan Wright
Tristan Wright is a Customer Success Team Lead who works with internal employees and coaches them on how to best help business owners improve their daily operations through digital software.
After working with hundreds of businesses, Tristan knows what it takes to effectively lead a team and drive success with customers through the use of software. It all about solving their problem and not just offering them a solution.
Tristan has helped hundreds of organizations improve their operations, including Domino's Pizza, Chick-fil-A, Culver's and McDonald's.
Tristan holds BS in Marketing from Utah Valley University.
Class of 2020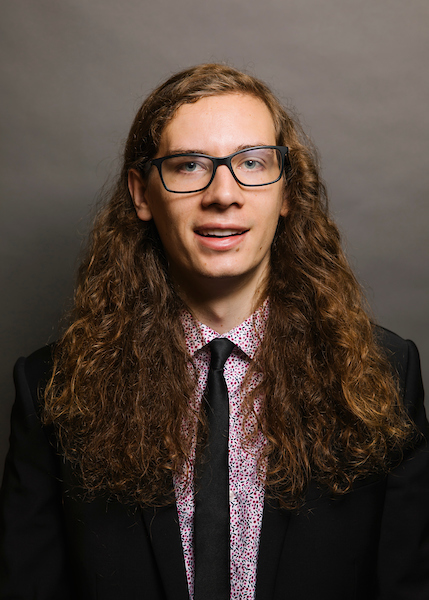 Hayden Anderson
Hayden Anderson is an Accountant who works with Clear Home Inc to make sure there is timely and accurate financial reports. Works with business analytics as well as financial analysis to help prepare for future circumstances.
Hayden understands the interworking of business and how this relates to the finances of a company. This allows for accurate book keeping along with helpful decision-making abilities.
Hayden has worked at increasing accounting efficiency along with accuracy. He has put several policies and procedures in place to decrease company risk. Hayden as well has worked with large amounts of data to improve reporting through Domo and Power BI.
Hayden is an Eagle Scout and has earned a distinction in Leadership from UVU's Center of Advancement in Leadership program.
Hayden holds a Bachelor of Science in Accounting from Utah Valley University.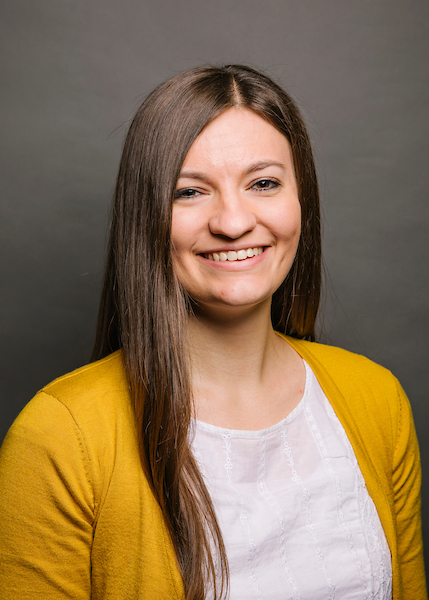 Noelle Baldwin
Noelle Baldwin is a Marketing Copywriter who works with multiple private companies and newsrooms to create compelling copy and articles. After publishing over 100 articles and managing multiple marketing publications, Noelle knows that creativity is essential to successful marketing campaigns.
Noelle has written for the Deseret News, the Church News, and 4Life Research. Her articles covered local and worldwide events and leaders, including coverage of the biannual General Conference for the Church of Jesus Christ of Latter-Day Saints and the church's leaders, Education Week at Brigham Young University, and more. At 4Life Research, Noelle managed and wrote the company's monthly publication, multiple marketing campaigns, video scripts, and quarterly speeches and corporate messages for the President and CEO and the Founders.
Noelle holds a degree in English with an emphasis in Creative Writing from Weber State University.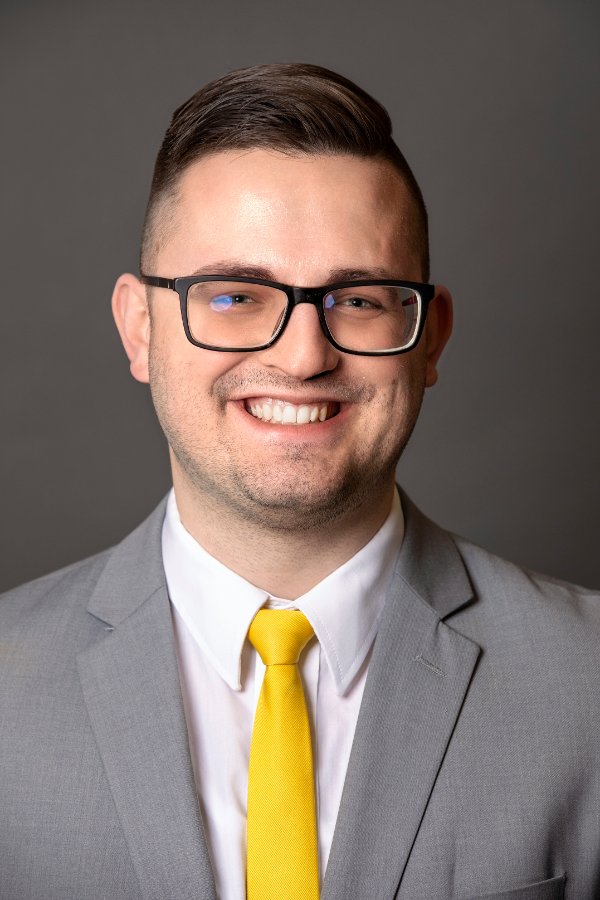 Alex Boone
Alex Boone is a leader who works with internal and external customers to drive a more efficient, effective and supportive organizational culture.
Alex knows that analytics and efficiency are vital to the success of any business, but not at the cost of its' people. "The value of a business is a function of how well the financial capital and the intellectual capital are managed by the human capital. You'd better get the human capital part right" (Dave Bookbinder, ASA). Alex believes that people are at the root of all business success and believes that successful management is at the heart of successful business. He is a systems thinker who strongly believes that if you can't replicate it, you're doing it wrong.
Alex has rubbed shoulders with intellectual giants like the late Clayton Christensen; coordinated across multiple teams within Vivint SmartHome (sales, IT, retention, etc.) to create processes that improve user experiences for the customer, employee, and sales reps; and performed groundbreaking research on the effects of family life education on mental health.
In addition to extensive leadership experience, Alex is a BSA Eagle Scout recipient and certified family life educator.
Alex holds a BS in Family Sciences from UVU.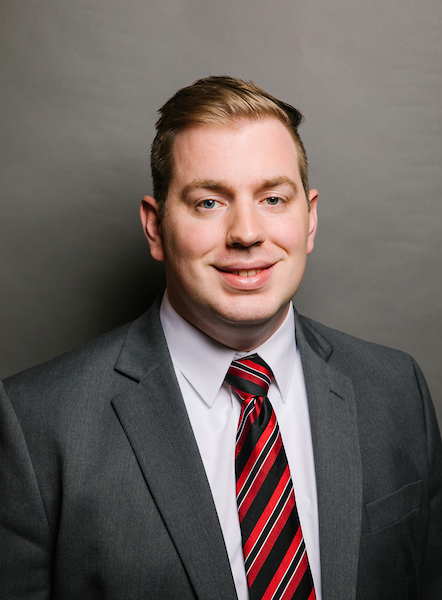 Neal Butler
Neal Butler is a Staff Accountant who works with Globaltranz to manage accounts payable and communicates directly with carrier partners.
Neal believes that quality customer interaction and harnessing opportunities for innovation are the key to sustainable growth. This means finding room to connect with customers outside of the rigid formalities of the business environment.
Neal has worked closely with media researchers to study relationships children build with the media they love, in particular the lasting effects of such media in the hope of building enhanced media literacy for children from a young age.
Neal is a trained screenwriter with an in-depth knowledge of adhering to specialized communication formats.
Neal holds a BA in Media Arts Studies from Brigham Young University.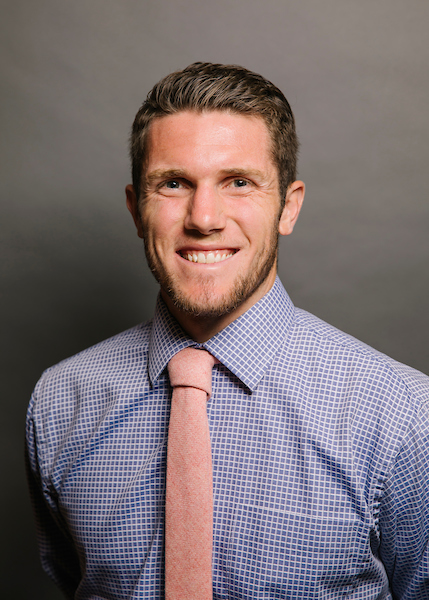 Aaron Caprio
Aaron Caprio is a marketing specialist who has worked with many different sports clubs around the state of Utah to help them grow their brand in the youth sports industry.
Aaron knows and believes that understanding your customers wants and needs is the key to successful business and will ultimately increase your customer lifetime value to help direct better business decisions for future growth.
Aaron has landed multiple internships in the sports business industry including one for our very own sports marketing program here at UVU. While working for UVU, he assisted in organizing and executing the very first Pepsi Homecoming event at UVU that resulted in a multi-million dollar event for all students sponsored by Pepsi.
Aaron holds a BA in International Business and a minor in Marketing from Utah Valley University.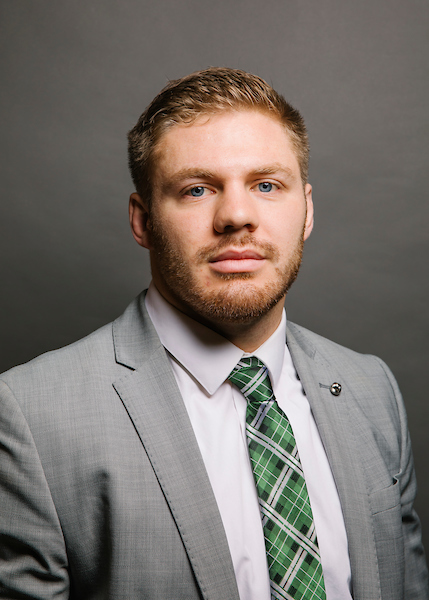 Bailey Carlson
Bailey Carlson is a Sales Strategist and R&D Specialist who works with Health Care Professionals, Retailers and Individuals to collaborate and provide the ideal products to meet the needs of those that seek pain relief and optimal physical performance.
Bailey knows the trends and needs of those involved in the fitness and health industries and how to best communicate technical information in a way that makes the best options simple and compelling for decision makers. Bailey understands that just having knowledge isn't enough if you can't help others to understand.
Bailey has gained experience while working as one of the first at MyoStorm. He has assisted in innovating future products that are currently in production.
Bailey has received experience and training in various modalities including E-STIM, Ultrasound, and IASTM.
Bailey holds a Bachelor of Science in Exercise Science from Brigham Young University.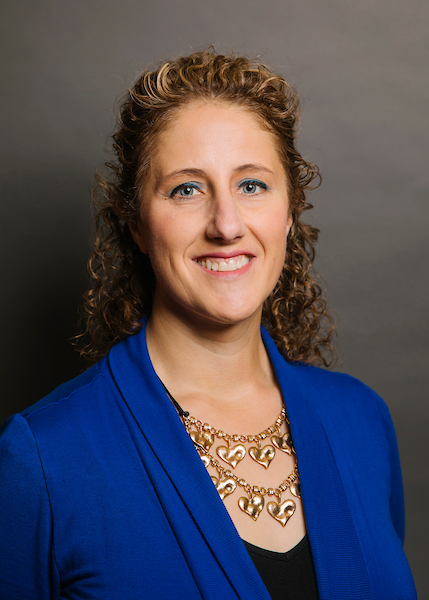 Sandy Cook
Sandy Cook is a Graduate Assistant who works with professors at Utah Valley University to research NGO efficiency and effectiveness. Sandy has invested hundreds of hours researching NGOs in Ghana and Jordan, transcribing audio from multiple interviews with both NGO organizational leaders and beneficiaries of NGOs in these countries, and organizing and coding data in preparation for assisting the professors in writing/submitting journal articles. Sandy believes that this research has the potential to greatly influence and change NGO effectiveness in measurable ways throughout the world.
Sandy has worked at Utah Valley University for four years. Her hard work, dedication, skill, and kindness has made her a much sought-after employee; professors fight to have her as their teacher's assistant because they know she goes above and beyond what is expected.
Sandy was named as Valedictorian of her associates degree program in 2017, was awarded the Wolverine Student Achievement Award in 2018, and has held a leadership position on the Women of Woodbury Board for the past three years.
Sandy holds a BS in Business Management, with an emphasis in Accounting, from Utah Valley University.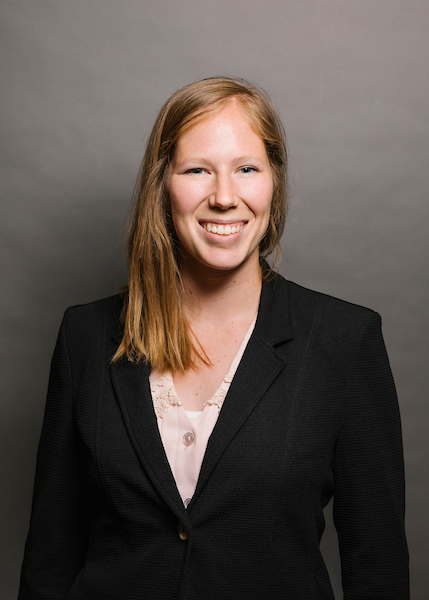 Rachel Dalrymple
Rachel Dalrymple is a content writer and strategist who works with businesses to develop content that will not only speak to their audience, but get their audience speaking to other audiences about their brand.
Rachel knows writing is about connecting with people. She has a passion for learning how other people think and incorporating that into her writing.
Rachel has been a winner in both the Caroll and Mayhew creative writing contests, and pursued the study of creative writing with world-renowned writers at conferences and workshops in Reykjavik and London.
Rachel is an experienced teacher of writing in all genres. This teaching experience has not only taught her how to be constantly learning and evolving as a writer, but also how to communicate a message to an audience with varied backgrounds, interests, and needs.
Rachel holds a BA in English Teaching from Brigham Young University.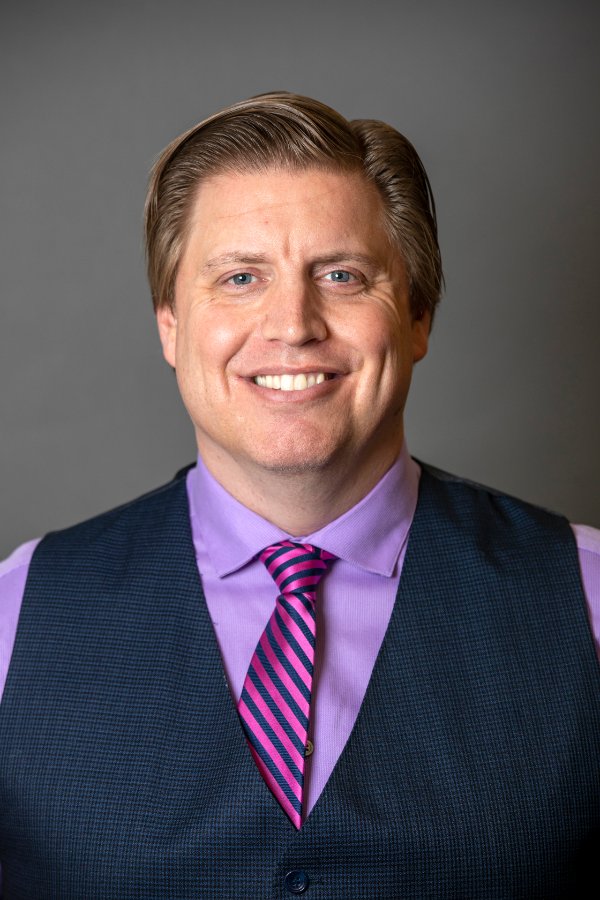 Aaron Estes
Aaron D Estes is a Right of Way Representative at Holly Frontier who works with the public, local, state and federal agencies on behalf of his company. Aaron has ten years in the right-of-way and Landman industries with extensive background in land acquisition. Aaron also has over ten years' skill as a Landman in the telecommunication industry with project management experience. During this time Aaron has performed all aspects of rights-of-way for oil and gas including Federal Energy Regulatory Commission regulated pipeline projects, midstream gathering pipeline projects, government roads, highway projects, well pad projects, land and water acquisition, survey permitting, survey coordination, title research, construction coordination, and fiber optic projects.
Aaron is fluent in Spanish, holds three real estate licenses in different states, and has an Associate of Science Degree in Interdisciplinary Studies and a Bachelor of Science in Business Administration from Perdue Western.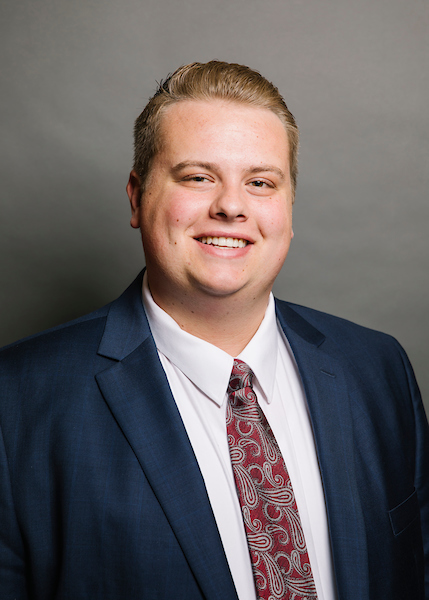 Brandon Griffin
Brandon Antoine Griffin is a Student Graduate Assistant in Utah Valley University's Master of Business Administration program. Brandon knows that the skills learned in his program will be able to improve his future job prospects, increase his productivity, and improve his ability to lead in an organization.
Brandon has worked with the Department of Strategic Management by providing research support, tutoring the capstone class, and by organizing student-run study groups for the graduate program. Brandon holds a Bachelor of Science in Business Management and Accounting from Utah Valley University.
After graduation, Brandon hopes to continue his education and gain admission into a business doctoral program. His overall goal is to become a professor of management and help students become productive leaders, high achieving learners, and to attain life long happiness in business.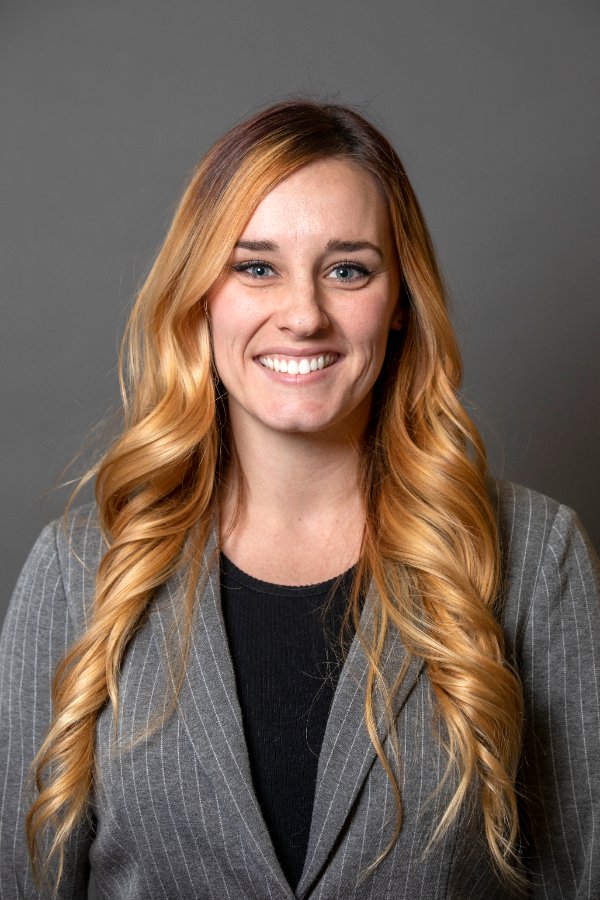 Brooke Hewett
Brooke Hewett is the Executive Assistant at Marksmen, an intellectual property brand protection firm. She works with the CEO and leadership team to check company operations, document progress on key initiatives, take part in strategic planning and take on important tasks and projects.
Brooke believes that a high level of employee morale and positive working environment can make or break a company. That is why she works so hard to create and plan weekly team building activities.
Brooke has lived abroad in China while volunteering for Captivating International Charity and acting as the Silent Auction manager during their annual Gala. She managed 27 other volunteers and created a new streamlined process for the silent auction.
Brooke holds a Bachelor of Arts in Deaf Studies from UVU.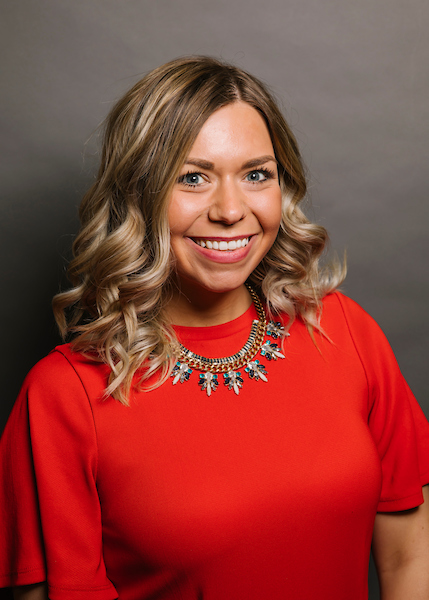 Jennifer Jerichow
Jennifer is an Employment Specialist at Reliant Health Services which focuses on helping individuals with disabilities in Utah County find jobs and helps with career readiness. In addition, Jennifer is a graduate assistant (GA) in the MBA office and a GA for Jared Chapman, who specializes in organizational behavior.
Jennifer has experience working in higher education by creating bridge programs for inner-city youth in Chicago and Detroit to gain the necessary skills to enter college, advising individuals with disabilities, creating service trips around the country, and working for the president of her alma mater. In addition, Jennifer has worked for various non-profits and has helped fundraise over $1.5 million for individuals with disabilities in Indianapolis, IN., $1.5 million for refugee resettlement in Grand Rapids, MI., and has helped over 100 veterans who were homeless obtain jobs in New Orleans, LA.
In addition to her extensive fundraising experience, Jennifer has worked in accounting and consulting for small private colleges.
Jennifer holds a B.S in psychology and a B.S. in sociology from Grand Valley Stare University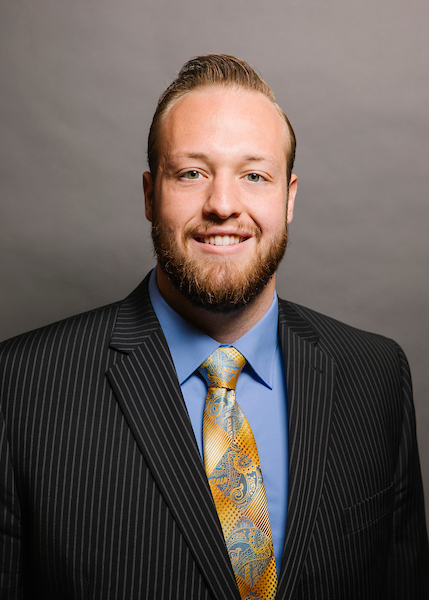 Landon Johnson
Landon Johnson is a sales specialist, producer, and business owner who works with a variety of businesses and individuals to drive sales, produce content, market brands, and encourage high-quality lifestyles.
Landon's fundamental belief is perhaps stated best by P.T. Barnum in that, the noblest art is that of making others happy. Everything that Landon does is centered around this purpose of bringing joy and success to others. Furthermore, he believes that the experiences he has, and relationships he builds while living with this purpose, are ultimately what contribute most to his own success and happiness as well.
Landon has co-founded two businesses, involved in both the entertainment and health/fitness industries. Within these companies, he has managed two separate musical artists, produced their music and performances, and is currently producing a podcast. Additionally, he also oversees sales accounts for another business and has led them from opening to company-leading levels.
Landon holds a B.S. in finance with a minor in digital media from Utah Valley University.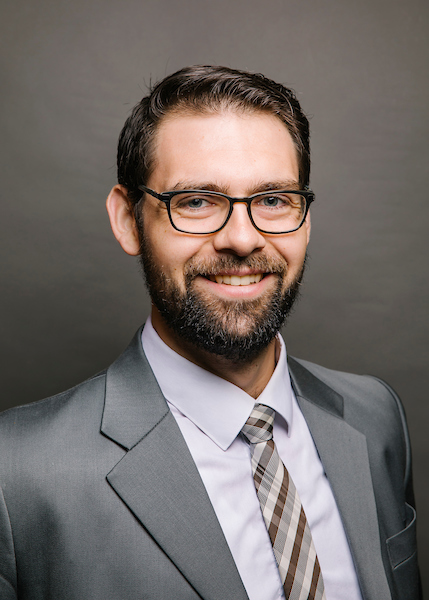 Jordan Jones
Jordan Stamps Jones is an organizational strategist who works with managers and executives to maximize organizational efficiencies in an individual-oriented methodology to the end of creating employee cultures which increase sustainability and employee satisfaction.
Jordan knows it is organizational culture which provides the strongest controls and incentives for employees and that motivated employees lead to higher revenues.
Jordan has performed organizational analysis in U.S. research labs and international education centers.
Jordan is a trained researcher into human systems and cultures with papers submitted to national research conferences and presentations given to international audiences.
Jordan holds a bachelor's degree in Socio-cultural Anthropology from Brigham Young University.
Kevin Lynch
Kevin Lynch is a Hiring Manager who works with independent therapist to help them run their businesses and practices helping them be most effective, efficient and profitable.
Kevin knows what can make a profitable business and how to relay that to those who haven't had the experience to learn how to do so. Knowing that helping other be profitable and teaching others how to teach others this is what life is all about. Giving back what we have learned.
Kevin has worked while being a student athlete at Utah Valley University. While being a student he accomplished many awards and honors including. Athlete of the year for Western Athletic Conference (WAC). Multiple individual WAC championships, First team all WAC appearances, Many Academic-All WAC appearances, NCAA regional qualifier, Student athlete of the month for UVU (September 2018), Student athlete of the week for the WAC (September 2018), and multiple school records.
While in school he worked at a collection agency and was the top collector of the department for 5 months straight while supervising all those in the department helping them achieve the department quota. This helping him gain management and supervisor experience.
Kevin holds a Bachelor of science degree in Behavioral Science with an emphasis in sociology from Utah Valley University.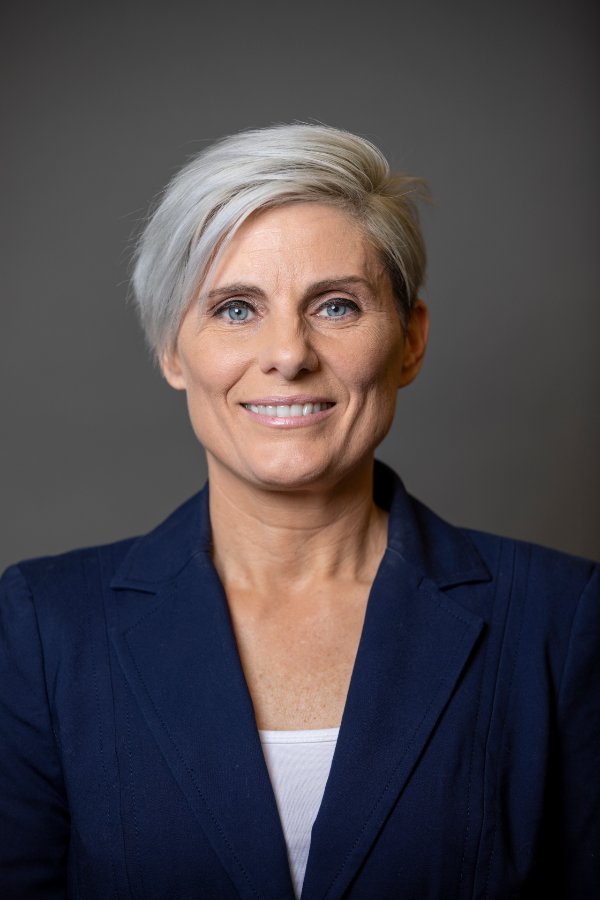 Joy Martin
Joy Martin is a Clinical Coordinator who partners with medical doctors, physician assistants and other medical personnel to create quality medical clinical rotations for physician assistants. After spending two decades working for companies like FedEx, Wells Fargo and multiple government entities, Joy is excited to be part of the healthcare field.
Joy holds a BS in Business Administration from University of North Carolina, Fayetteville campus.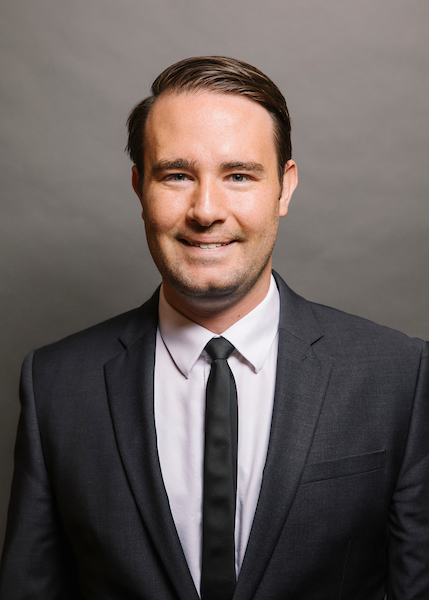 Brian Miller
Brian Miller is a success-driven strategic planner. He has worked extensively in the financial services industry as an advisor, coach, and consultant. Brian has deeply studied the psychological relationship people have with money, and he uses that knowledge to help individuals make correct financial decisions, and to help businesses better serve customers. Although Brian only recently finished his undergraduate degree, he has already had great success and professional experience, including winning national championships and working with hundreds of clients as an advisor and coach. Now, Brian uses his unique background and skill set to help businesses clarify their strategy and goals.
Brian holds a Bachelors of Personal Financial Planning degree from Utah Valley University.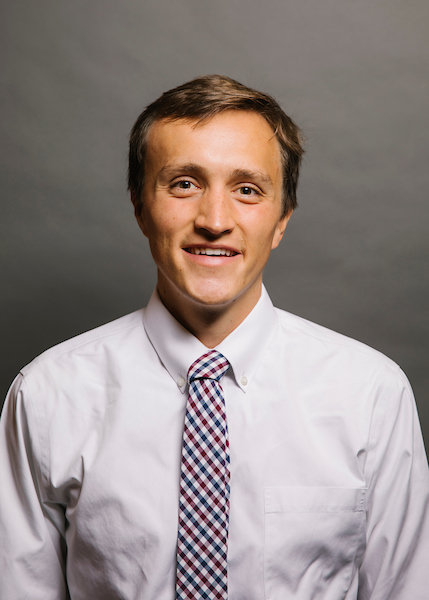 Brandon Orme
Brandon Orme is a full-time MBA student who is preparing himself to be an resilient and influential leader in operations management.
Brandon knows the value of a strong work-ethic, how to be resourceful and adaptable, and these qualities have helped him thrive in diverse work environments.
Brandon has worked for three Fortune 500 companies: The J.M. Smucker Company, Southwest Airlines and United Airlines, in which he was able to make cost saving recommendations to upper level management, and implemented data entry processes that are currently still being used.
In addition to being a Six Sigma White Belt, Brandon has received certified training by the Occupation Safety & Health Administration.
Brandon holds a Bachelor's degree in Business Management from Brigham Young University-Idaho.
Rob Ostler
More information coming soon.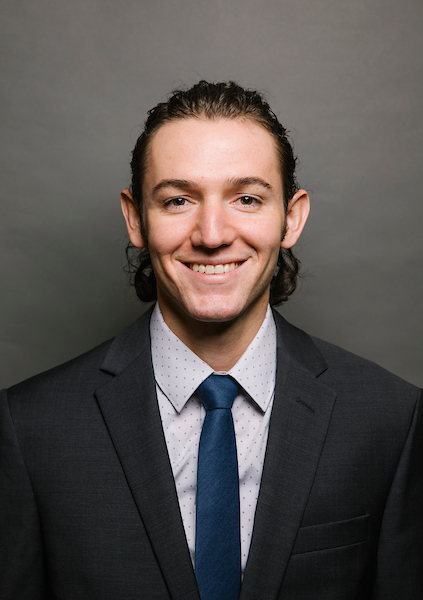 Jason Picardo
Jason Picardo is a grad student working towards his MBA with a management emphasis at Utah Valley University. During his college experience thus far, Jason has held a couple entry-level jobs that taught him excellent time-management skills as he strove to accomplish his responsibilities as a husband, full-time student, and employee.
Jason is currently employed at UPS as a Package Dispatch Supervisor, ensuring smooth daily operations and that each package is routed correctly. Jason believes that hard work and sacrifice helps everyone to enjoy all aspects of life and he always gives his all in everything he is engaged in.
Jason holds a BS in business management with an international emphasis from Utah Valley University.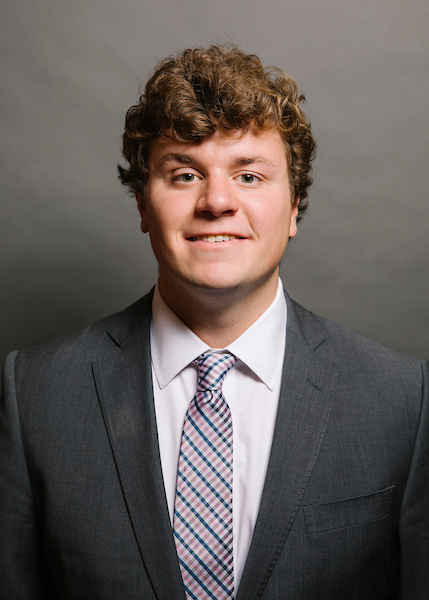 Spencer Powell
Spencer is an MBA student and graduate assistant who works with Professor Westover and Professor Seeley to conduct research and assist in paperwork.
Spencer believes that an MBA is a step in the right direction in the business world.
Spencer has worked in concrete flatwork for eight summers and interned at Alpine Fitness and Physical Therapy.
Spencer holds a BS in Business Management and a minor in marketing from Utah Valley University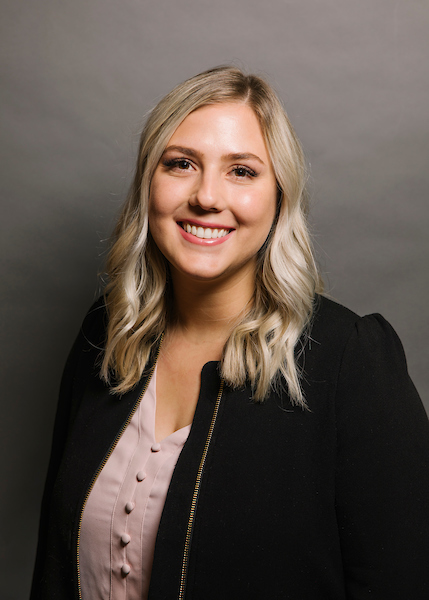 Kami Prete
Kami is currently a student in the UVU MBA program. She previously worked at Vivint Solar in Lehi, UT planning and executing their corporate events and effectively increasing employee engagement and morale.
Kami believes she has a special ability to build relationships and leave an impact on those she works with. Her ability to anticipate others' needs is an integral factor in her people management skills.
Kami has managed many successful events including: monthly office activities, corporate retreats, large-scale events with over 2,500+ attendees, and charity fundraising events in partnership with Utah Food Bank, House of Hope, and Children's Miracle Network Hospitals.
Kami is also experienced in facilitation and training from her experiences facilitating Vivint Solar's weekly new hire orientation class. Kami was often the key point of contact for employees on their first day at work and a continuous resource throughout their employment.
Kami holds a bachelor's degree in Communication with a Public Relations emphasis from Utah Valley University.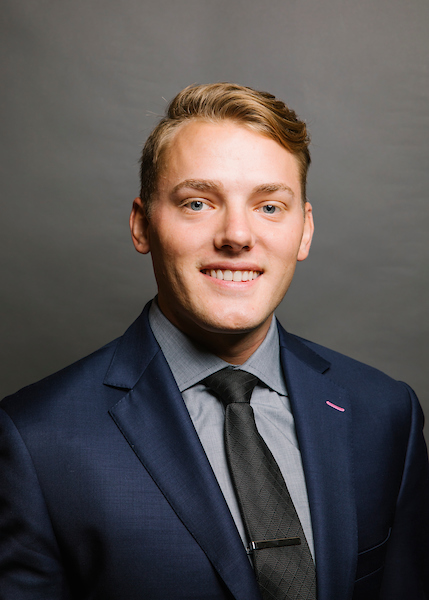 Stephen Rigby
Stephen Rigby is a Management Consultant who works with managers to implement professional selling techniques and management control systems increasing profitability and productivity within their workplace. Stephen believes in trust-based consultative selling and knows that solving complicated problems begins with listening and understanding customer needs.
Stephen has worked with numerous start-up and small business companies and has seen success coaching management teams to achieve goals of over $10 million in annual sales revenue. In addition to his sales management experience, Stephen is knowledgeable in new venture creation and drafting company business plans.
Stephen holds a B.S. in Business Management from Utah Valley University.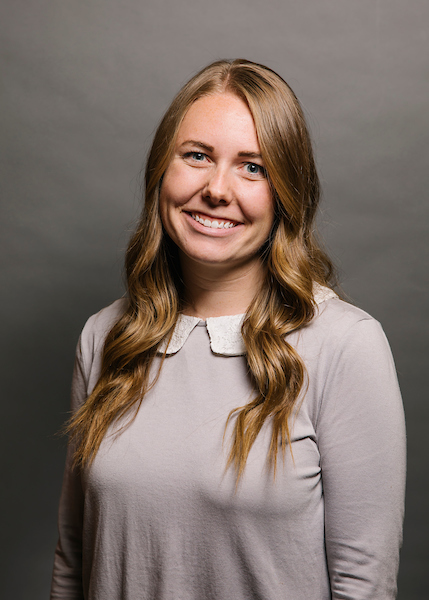 Megan Roper
Megan Roper is a researcher for the Utah Women & Leadership Project who represents the Utah Valley University's Woodbury School of Business. Their goal is to strengthen Utah girls and women through informing, engaging, and developing confidence, influence, and leadership. With a father as an entrepreneur Megan grew up surrounded by business and was able to recognize the need for more women leaders. She graduated with her Bachelors Degree in Behavioral Science with an emphasis in Sociology, which was the starting point of her interest in social dynamics and behaviors in the work field. She is now currently working on her Masters in Business Administration in order to pursue her goal of becoming a strong addition to the business world and to be involved in helping women become great leaders in the business world.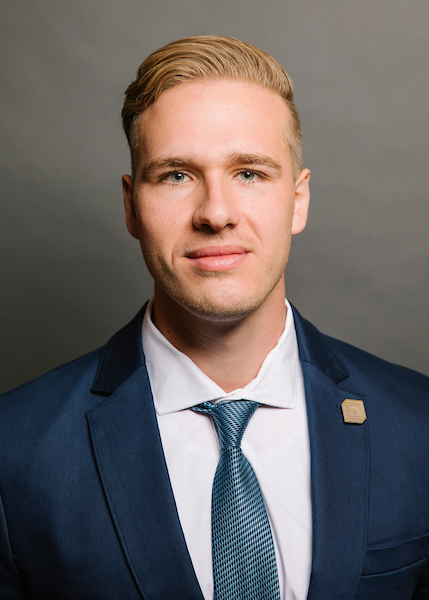 Franz Scholz
Franz Scholz is a Graduate Assistant Student in UVU's Master of Business Administration Program who works with Professors to help with their research.
Franz believes that the experience gained from his research work and studies at UVU will provide him with the necessary skillset to direct Marketing Research and Operations Analytics for consulting firms.
Franz has worked directly with hundreds of customers in the renewable energy industry and gained additional experience with B2B sales programs.
Franz is a certified Nuclear Technician, Professional Salesman and holds a BS in Marketing/ Business Administration and Professional Sales from Utah Valley University.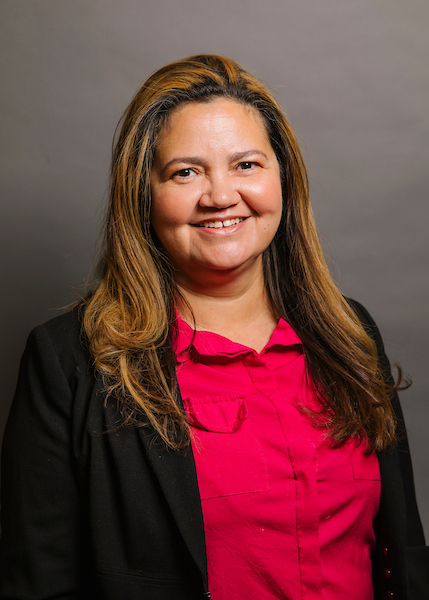 Debora Sena
Debora worked prior to business school as Ombudsman at the Mayor's office in Fortaleza Brazil, manager at Children's Foundation for the city of Fortaleza, is a manager/entrepreneur who worked with non profit, public, and private organizations.
Debora after over 20 years of international experience in diverse management work fields has learned to focus on improving the work environment. She worked hard on making sure the client had a fast and positive experience. Debora believes that when you do your job with passion, the client will be satisfied and the company will prosper.
Debora has a BS/RN Nurse degree from the University of Fortaleza. She also has a second Bachelor's degree in Public Health Education from Utah Valley University. Debora, as a Nurse and Public Health Educator, wants to apply her gained health knowledge into new responsibilities.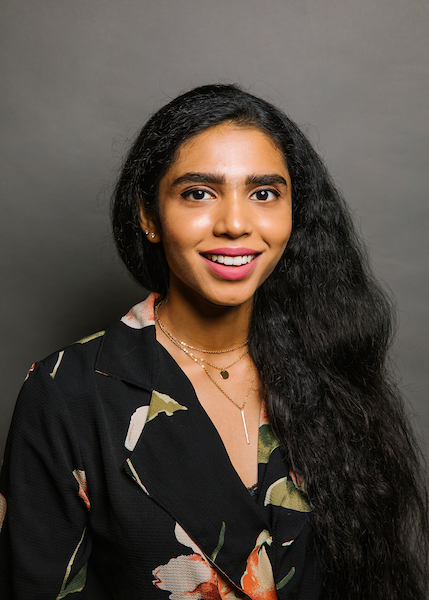 Ramya Shanthakumar
Ramya Sara Shanthakumar is a creative strategist who partners with businesses to create marketing content, build brands, and establish connections. After graduating with her undergraduate degree in 2.5 years, Ramya went on to work with growing companies to launch campaigns and build HR programs. She is a fresh graduate who has a passion to help other organizations thrive. She also possesses an entrepreneurial spirit, which has led her to start a small vegan bakery of her own.
Ramya has worked with international entities, in the Beauty and Training industries. She has a natural ability to network and market herself to others. She is also Vector Marketing trained and holds the Beta Gama Sigma award from her undergrad.
Ramya holds a BS in International Business Management from Utah Valley University.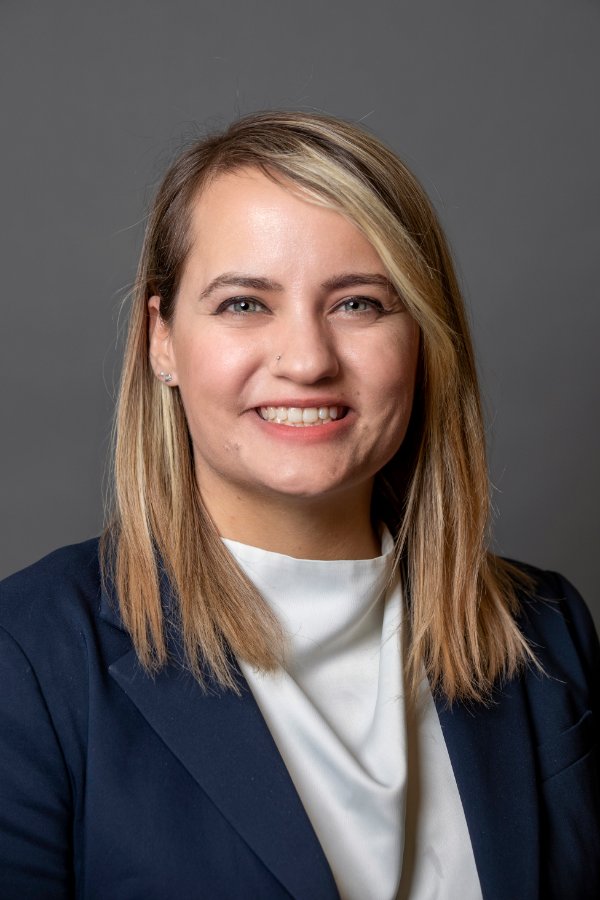 Danielle Smith
Danielle Smith is a Technical Sales Specialist who works with acousticians, industrial hygienists, and audiometric industries to acquire the necessary equipment for monitoring and reporting noise and vibration.
Danielle believes that a good salesman has a macro view on her customers' micro situation, giving her the ability to successfully ensure their project is in the right hands.
Danielle was poached by the Sales department while she was in the Engineer R&D department where she worked as a Technical Writer for many years. She gained valuable experience writing all the technical manuals, creating the application videos and shooting all the studio photography for the products during this time.
Danielle has recently completed a course on the fundamentals of acoustics and continues to gain the necessary knowledge to be a subject matter expert.
Danielle holds a Bachelor of Arts in English Literature from Weber State University.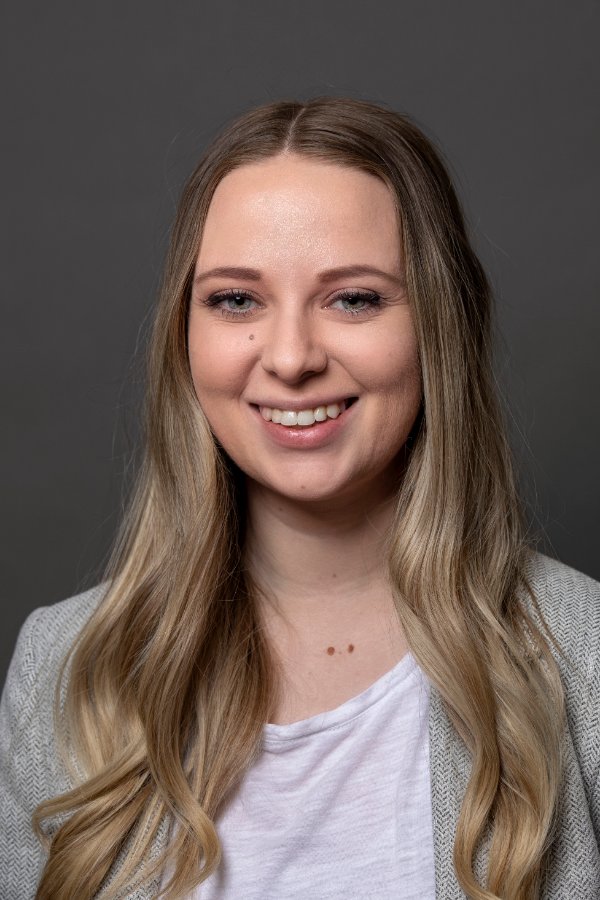 Morgan Solomon
Morgan Solomon is a Hiring Consultant and Sales Representative who works with companies to establish best hiring practices, implement hiring software and decrease turnover.
Morgan believes that hiring does not need to be a headache, sales don't need to be pushy and a growth mindset is the key to success.
Morgan has established a new sale and booking process that was implemented company-wide and increased sales by 22% year-over-year. She was a graduate of UVU's honors program, and she has received HubSpot Inbound Sales Certification.
Morgan holds a bachelor's in hospitality management from Utah Valley University.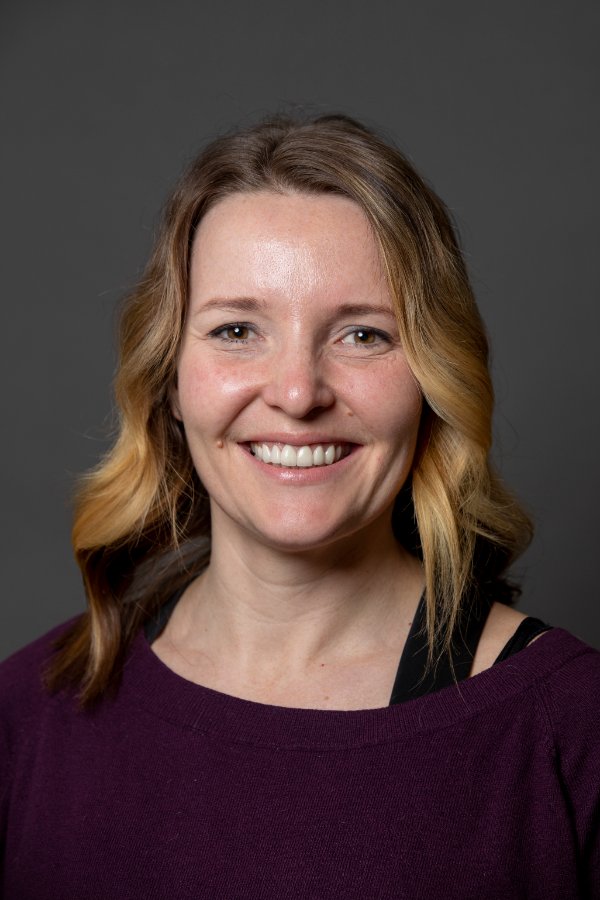 Eve Werner
Eve Werner is a highly effective corporate controller at a private SAAS company in Lindon Utah. She has 15 years of accounting experience in a mix of public accounting (audit), publicly traded corporate accounting, and small private corporate accounting. She has worked in accounting systems large and small from Oracle ERP to QuickBooks and loves them all. Eve is emphasizing her MBA in Finance with the goal to become a CFO in the future. Eve loves Yoga, Running and spending time with her two girls and her dog.
Eve has an BA in Accounting from BYU and a CPA license from the state of California.
Alec Woolley
Alec Woolley is a B2B Home Health Marketer who works with Directors of Nursing Facility Managers to provide care for patients that reside in their facilities.
Alec Woolley knows that working and doing something that you love makes working and going to work a lot easier.
Alec Woolley has worked at Murdock Hyundai, selling and leasing new and used vehicles, and learning "The Art of the Deal."
Alec Woolley holds a BA in Business Management from Utah Valley University.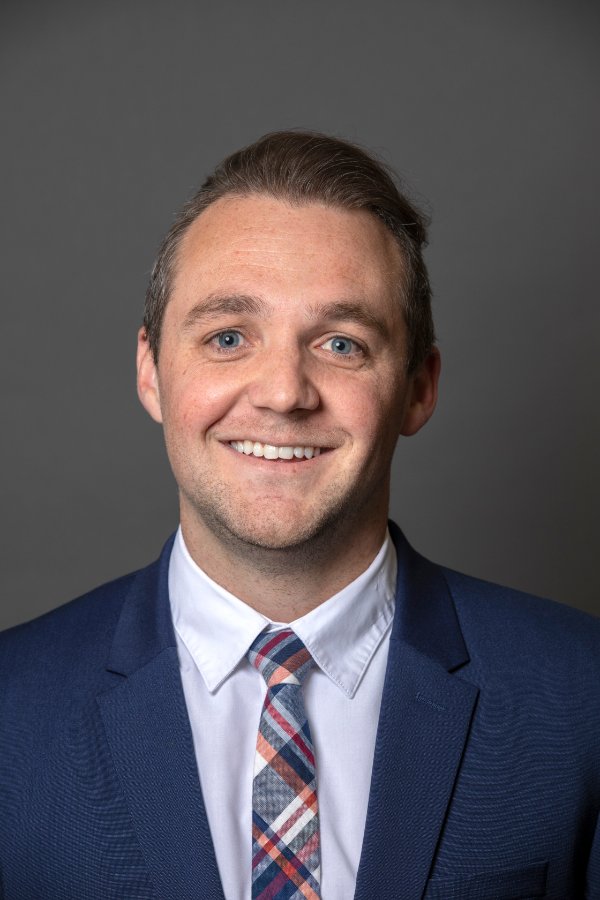 Andrew Woolley
Andrew Woolley is a Billing Manager who works with the C-suite of his company to properly and accurately manage the data and accounting processes. After working in the insurance market for more than five years, he knows all the ins and outs of the insurance market. Andrew knows that the work he does really helps patients get the most out of their insurance before having to pay out-of-pocket.
Andrew has successfully lead Horizon Home Health to profitable numbers with increasing the amount of sales and revenue generated. Under his direction created a plan to double the patient census of Horizon Home Health.
Andrew holds a BA in Business Management from Utah Valley University.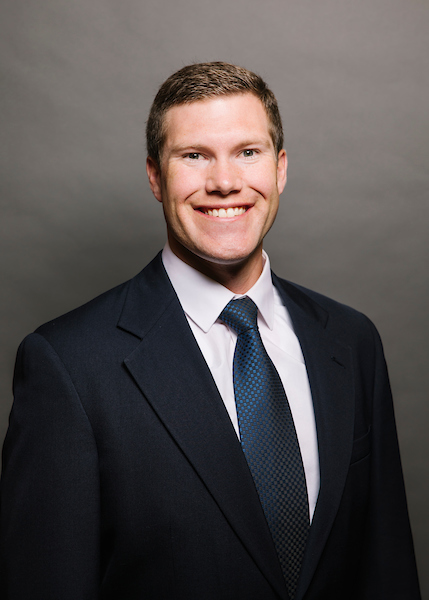 Taylor Wright
Taylor Wright is a Student Graduate Assistant in Utah Valley University's Master of Business Administration (MBA) program. Taylor supports research and teaching activities for two professors and steps in as a substitute teacher on occasion for one professor's undergraduate entrepreneurship classes. Taylor loves economics, and believes that the MBA combined with his previous experience in finance, banking, sales and management with outstanding organizations such as the Church of Jesus Christ of Latter-day Saints, and Goldman Sachs, will create high demand for his skills, knowledge, and productivity. Taylor holds a Bachelor's Degree from Utah Valley University.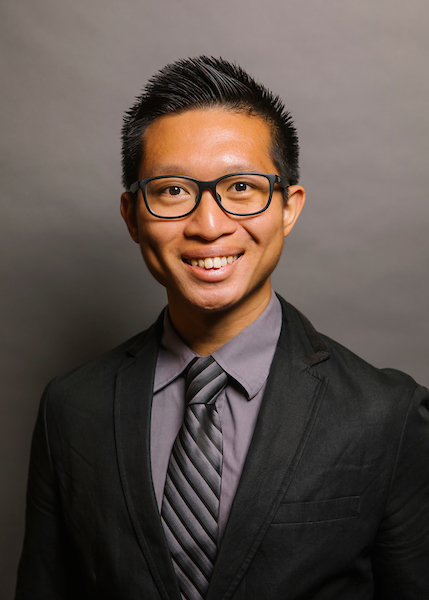 Wing Hoe Yee
Wing Hoe is a sales and marketing manager at 4Safe Products LLC to manage the sales throughout the entire United States. I have 3 types of customers in the US, the ones who import, the resellers and the end users. The equipment that the company manufactures include ratchet straps, lifting slings and fall protection equipment.
Wing Hoe believes that being humble and confident is the key to maintain business relationship.
Wing Hoe holds an Undergraduate degree in Bachelor of Development Management at University Utara Malaysia
After working in Taiwan and Houston, TX for 4 and a half years, I think it is a right time for me to pursue a postgraduate degree. I chose UVU because they have been producing a lot of high quality students in the MBA program. I have been to 32 states in the USA, I think Utah is the one that attracts me the most. I love the outdoor activities and the environment here. I'm a big fan of the Ford Mustang. My dream is to work at the headquarter of Ford and my goal is to increase the export of Ford vehicles to all over the world.
Class of 2019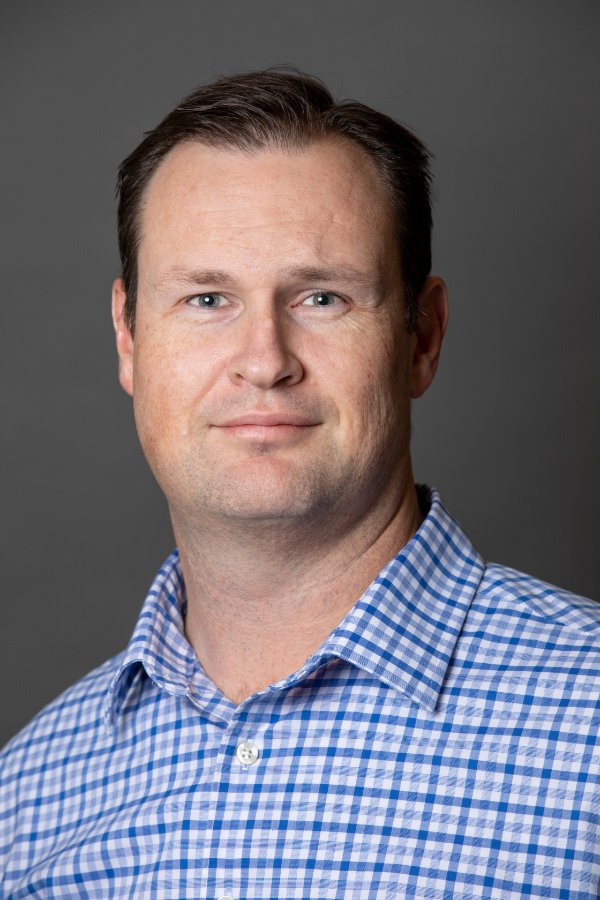 Ryan Adam
More information coming soon.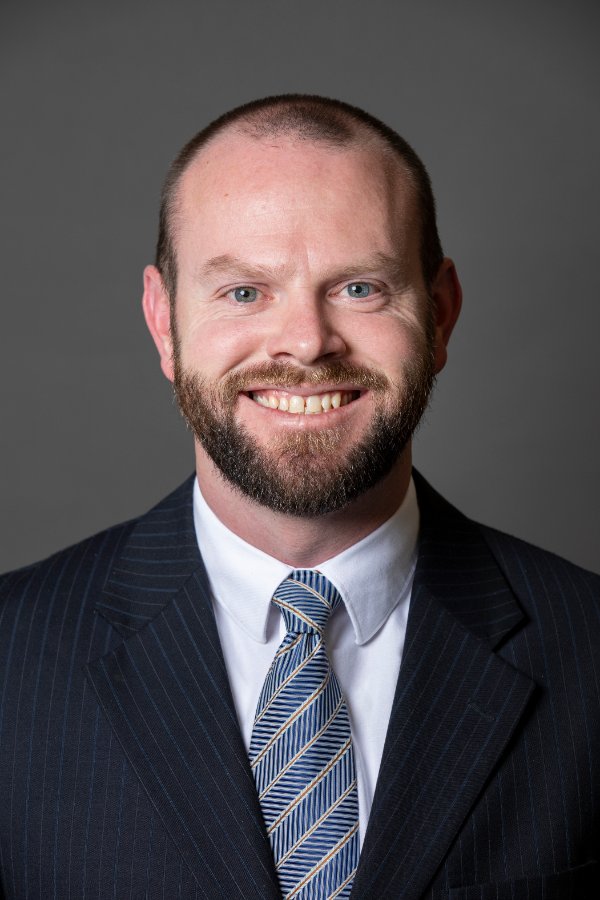 Tyler Canova
Tyler Canova is a natural leader who assists businesses in improving their processes and operations by providing candid feedback, strategic guidance, and identifying ways to increase overall efficiency for long-term success.
Tyler now uses these skills as a senior agent for Adult Probation and Parole. As a senior agent, Tyler leads, supervises and trains agents on the Salt Lake parole team. In addition to his supervisory role, Tyler is responsible for fifty plus offenders recently released from prison. He also functions in the dual roles of case manager and as a law enforcement officer while helping safely integrate these people back into society.
Tyler operates as a subject matter expert in Salt Lake for the offender tracking system used by the State's Department of Corrections. Tyler is a certified emergency medical technician (EMT) and member of the Critical Incident Response Team.
Tyler holds a Bachelor of Science in Exercise and Sport Science from the University of Utah.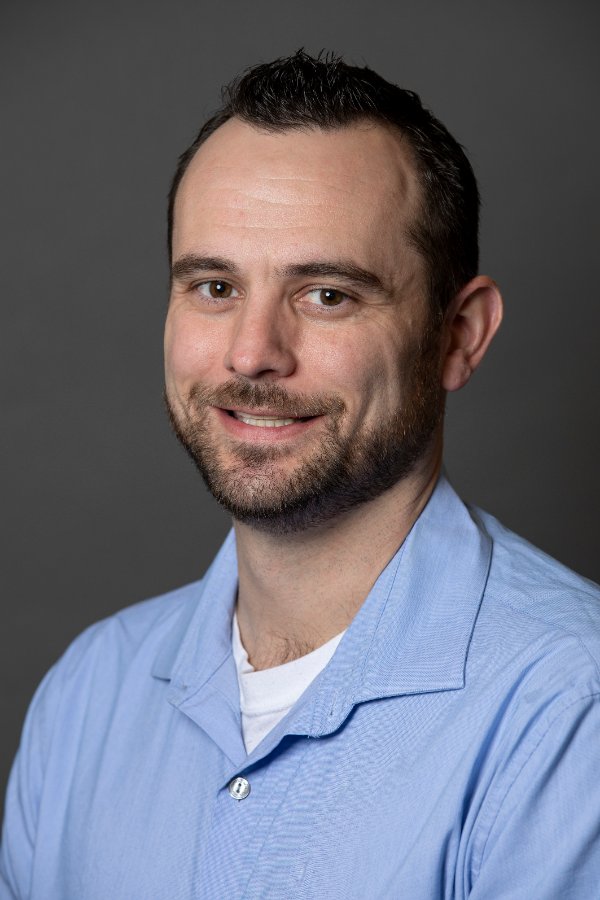 Daniel Carrick
Daniel Carrick is a Global Planning Manager who works with Hexcel to build a lean and reliable supply chain in a vertically integrated company across the fibers business team in Spain, France, Alabama and Utah.
Daniel knows the key to success is working hard and delivering your absolute best work in all that you do.
Daniel has supported many defense and commercial aerospace in his career including Lockheed Martin's F35, Lockheed Missile and Fire Controls JASSM Missiles, Sikorsky's CH53-K heavy lift helicopter, and multiple variants of Boeing and Airbus' commercial aircraft.
Daniel is a volunteer soccer, football and basketball coach for his son's youth leagues.
Daniel holds a Bachelor's degree in Mechanical Engineering from [the University of Utah.
Jacob Flake
Jacob Flake is a Finance Manager who works in the real estate industry, specializing in manufactured home communities. Jacob partners with community managers and regional teams to ensure that operating profits are maximized each quarter and that adding revenue producing assets are continually the focus of regional teams. Jacob also works closely with investors and executives to make decisions about the cash flow opportunities throughout the various portfolios of the business.
Jacob believes that sound financial ability is part of the foundation for a successful business. He has learned through nearly a decade of experience that correct decisions regarding cash flow can have drastic impacts on the operations and health of a firm.
Jacob has managed the successful financial operations of several multimillion-dollar real estate portfolios and lead revenue increasing efforts at manufactured home communities across the United States. From a financial standpoint, he has also successfully managed the close and transition of a $3 Billion joint venture between Intel and Micron.
Jacob holds a B.S. in Statistics from Brigham Young University.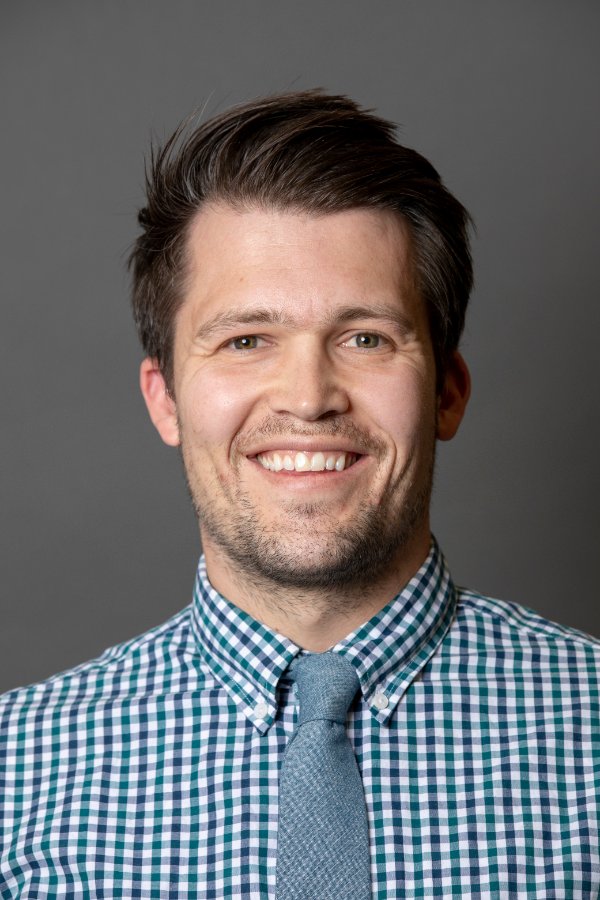 Joel Hartwell
Joel Hartwell is a Senior Product Manager who works with organizations to develop and grow digital products. I do this by understanding customer needs through market and user research and then developing and executing a go-to-market strategy.
Joel knows that to build software and products people will want to use is to stay as closely connected to the customers who use the product. Joel has helped build multiple start-ups and now manages KSL Classifieds, a Utah local marketplace. He is well versed in Scrum and Agile and is a Certified Scrum Product Owner.
Joel holds a Bachelor of Accounting from Utah Valley University.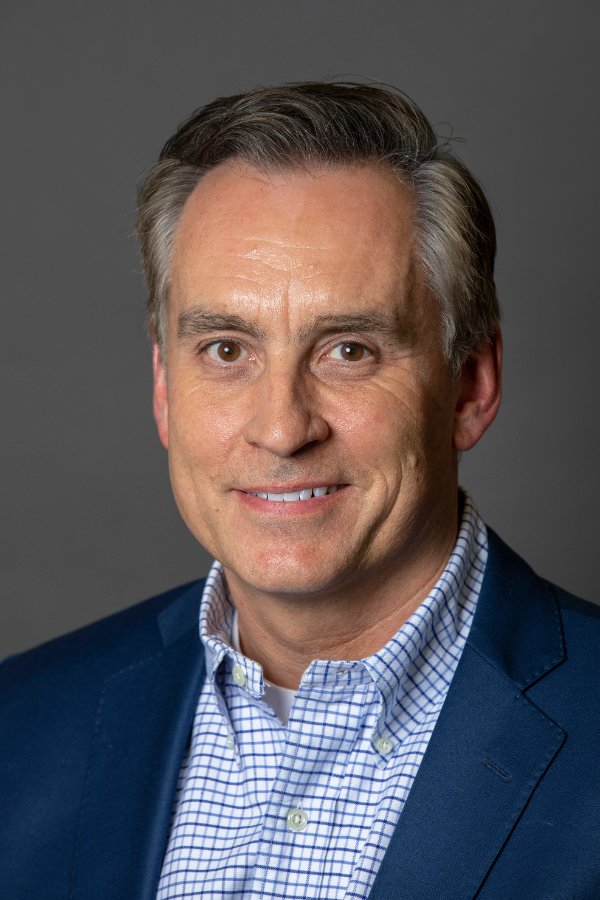 Carl Joklik
Carl Joklik is a Senior Account Manager for Thermo Fisher Scientific who works with a variety of industries to help manage their supply chain and process engineering. He knows the client comes first and a trustworthy relationship is the key to a great partnership and business success.
Carl has grown businesses large and small, most recently growing territory revenues more than 700% over a six years period. Constraint identification and resolution, creative efficiency analysis, and synergy management partnership are keys to Carl's success.
He is a West region merit award winner who continuously exceeds AOP.
Carl holds a BS in Biomedical Engineering from the University of Utah.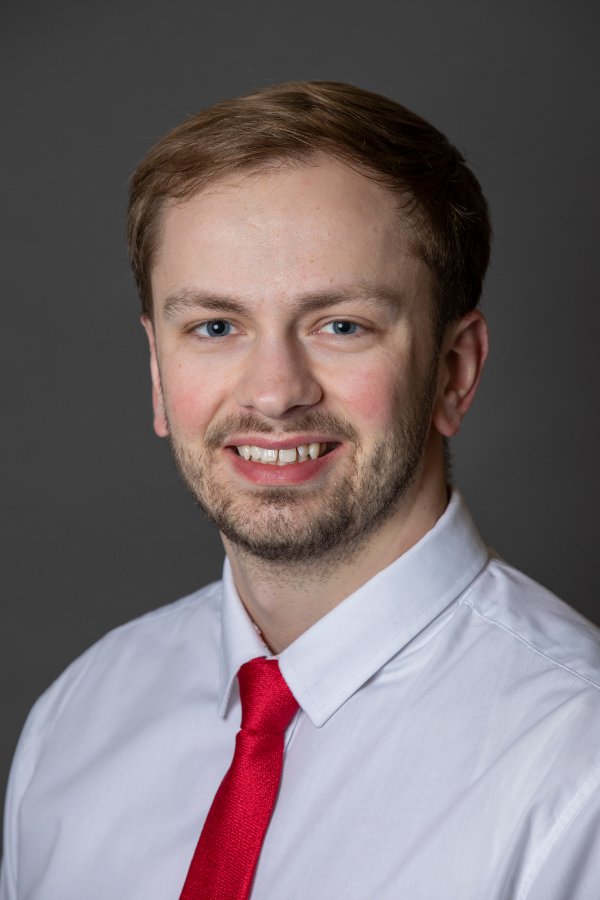 Nate Lawyer
More information coming soon.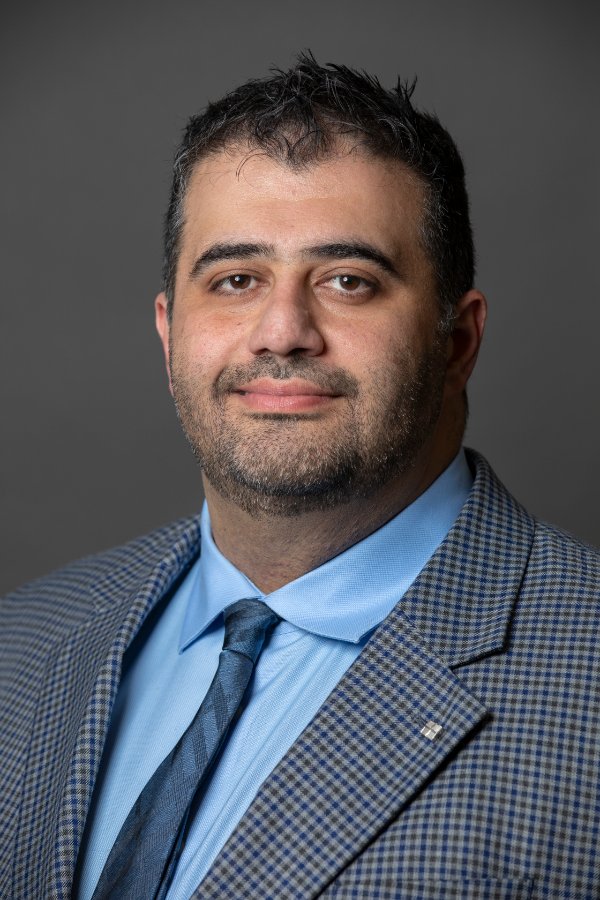 Pejman Mesdaghi
Pejman Mesdaghi is a Pharmacist with expertise and leadership in the hospital and healthcare industry. Pejman helps people and organizations complete regulatory requirements with emphasis in patient safety and quality measurements. Pejman has over 10 years of experience in the hospital and retail setting.
Pejman is the Director of Pharmacy for 2 Community Hospitals in Utah leading a team of 32 Pharmacist and Pharmacy Technicians. He is a valuable team member of the hospital who works directly with the C-Suite and hospital leaders to provide a best in class patient care to the community they live in.
Pejman received his Doctorate in Pharmacy in 2009 at Pacific University in Oregon.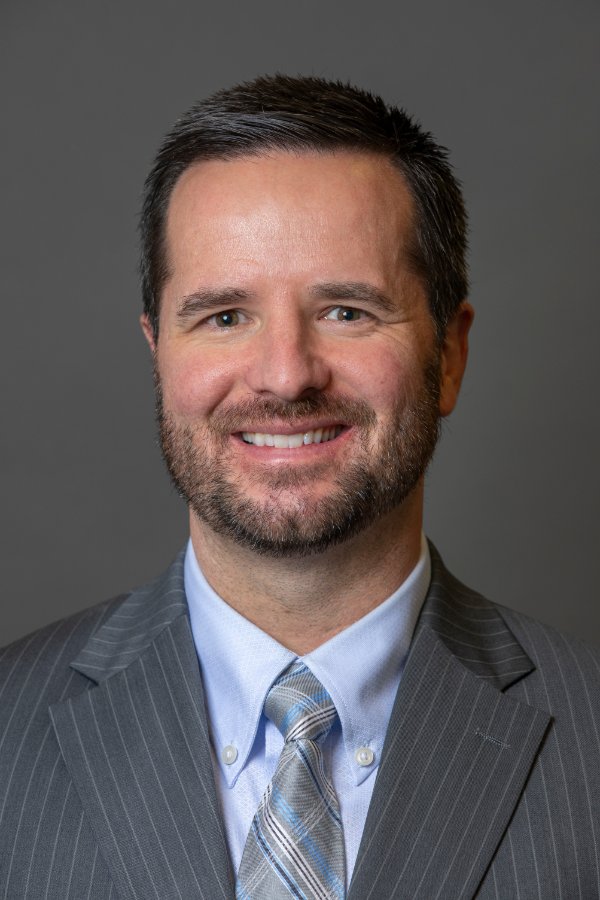 Cole Warnick
Cole Warnick has served over twenty years supporting both local and federal governments in various leadership and management roles. Cole has a passion to serve his community and his country taking on any task that allows him to execute a team focused strategy willed to succeed at any given task.
Cole credits much of his passion to succeed and desire to help others from his experience in the Army and working in public safety. Cole believes that the only way to win is to work together, share resources and knowledge, and be agile. Cole strives to lead by example and counter adversity with a positive attitude.
Cole now holds an administrative position in public safety and has a passion to help others. Cole has gained the experience to lead teams and develop others to become their best. He enjoys working with people, training, and development, and is a visionary for self and organizational improvement.
Cole earned a degree in Behavioral Science with an emphasis in Psychology from Utah Valley University.