Jason Alexander dazzles UVU crowd during Week of Dreams performance at The Noorda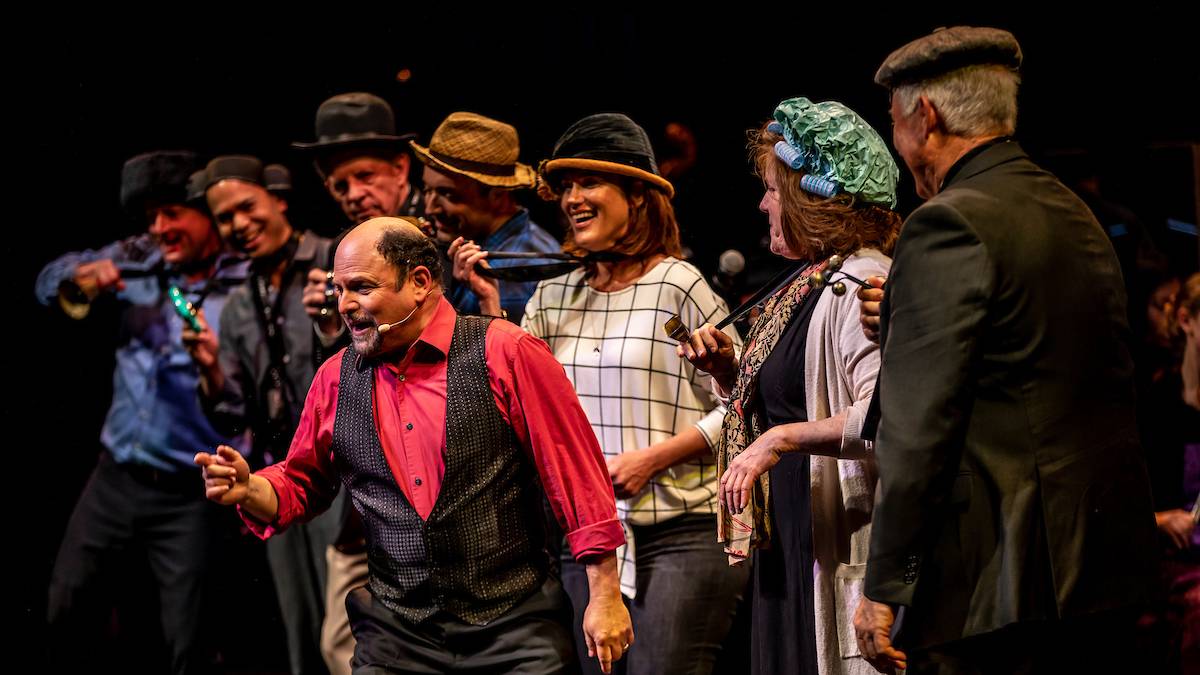 His first number joked about how exciting the show would be — for us, not him — but Jason Alexander thoroughly wowed the crowd with an enthusiastic, showstopping Broadway performance on March 25 in the new Scott & Karen Smith Theatre in the Noorda Center for the Performing Arts on the campus of Utah Valley University.
 
The concert was part of UVU's Week of Dreams, celebrating the opening of The Noorda and the inauguration of UVU President Astrid S. Tuminez, who began her service as UVU's seventh president in September 2018. Alexander was on hand earlier that afternoon to help cut the ribbon on The Noorda, and the next morning he followed his evening performance with a masterclass for UVU arts students and local high school students. 
 
Alexander's show centered around his lifelong love of Broadway musicals, beginning with featured selections from "The Music Man," "Pippin," and a Broadway adaptation of music by Billy Joel. He was accompanied by the UVU Symphony Orchestra, under the direction of Cheung Chau, UVU director of orchestral studies.
 
Between each number, Alexander peppered the audience with fast-paced jokes and wry observations from his career, including stories from his Broadway debut in a musical called "Merrily We Roll Along," which bombed at the box office and closed after just two weeks. For one number, Alexander selected several audience members to come on stage and participate in a madcap rendition of "Ring Them Bells," a song popularized by musical star Liza Minnelli. He followed that with a heartfelt performance of "Anytime (I Am There)" by William Finn, which he dedicated to his late father.
 
Before closing the concert, Alexander spoke about the increased importance of the arts in uncertain times. "If you lose the arts, you lose your humanity," he said. He implored audience members to continue to support arts education and enjoy the new Noorda Center for the Performing Arts, and the dreams it would make possible.
 
Alexander's final number was a medley spanning more than 15 different Broadway musicals, and for each snippet of song, he donned a different prop, like a broken mask referencing "The Phantom of the Opera" or a broomstick as a nod to "Wicked." He closed his Week of Dreams performance, fittingly, with Don Quixote's "The Impossible Dream" from "Man of La Mancha," bringing the crowd to its feet for a standing ovation.
If you lose the arts, you lose your humanity.