Bringing Hope to Victims of Acid Attacks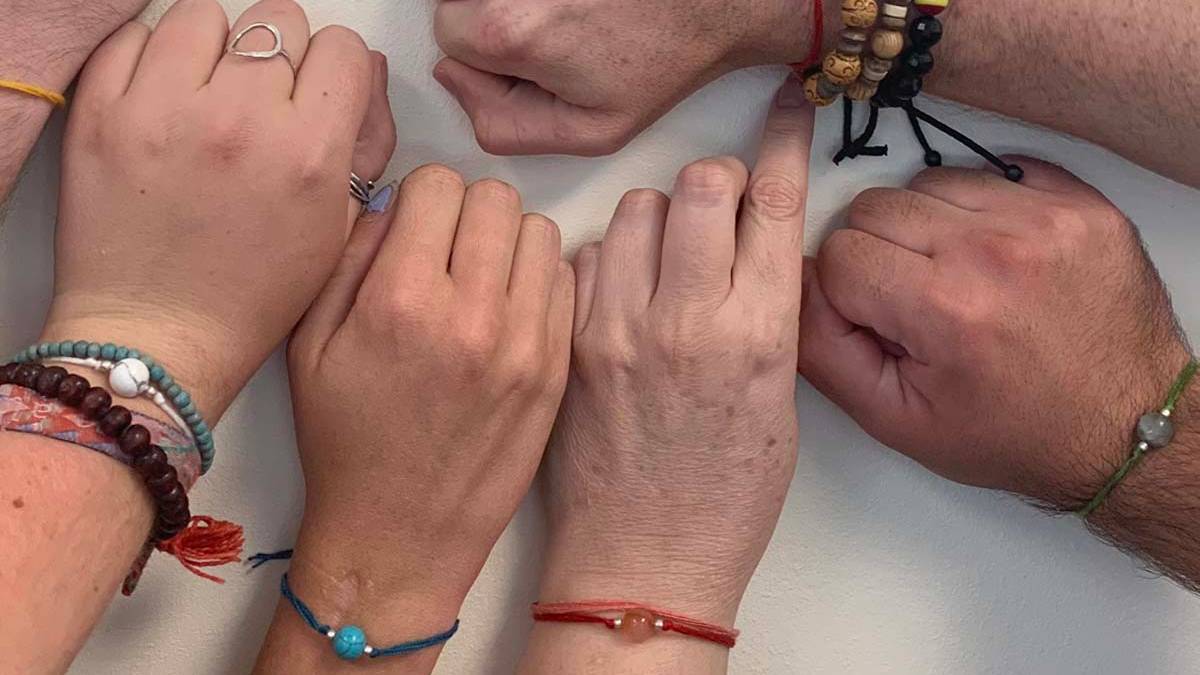 Every year nearly 1,000 women and men are attacked with acid all over the world. The attackers' goal is not to kill, but to injure and embarrass. Women who spurn romantic advances are the most frequent victims. Acid causes terrible burns that cover their faces and necks. The women often need several reconstructive surgeries. Survivors encounter rejection by society and are often hidden away by their families.
Utah Valley University students are working to help women in India move beyond their wounds. India has one of the highest rates of acid attacks. Benson Massey, a travel agent from India, contacted UVU's Enactus team to help him open a restaurant that employs acid attack survivors.
Enactus is an international organization with programs on university campuses designed to explore how students can apply entrepreneurial skills to create sustainable businesses that have an impact on society by meeting economic, environmental, and social needs. UVU's Enactus team has 15 active students.
Funding a restaurant is costly, so UVU Enactus entrepreneurs are taking the first step to raising funds by selling bracelets to create a steady revenue stream for the women impacted by acid burnings.
"It comes from an old Indian tradition, the Raksha Bandhan, where essentially the brother gives a bracelet to a sister with a promise. The promise is saying that I'll always protect you and always be there for you," said Beau Bennett, a member of UVU Enactus. "You buy the two bracelets, and you give one to another person while giving them a promise and keeping one for yourself as a bond of unifying you both together."
Acid burn victims make the bracelets in India. The bracelets are then shipped and distributed in Utah. While selling these bracelets throughout Utah, Enactus hopes to spread awareness of the tragedy. Eventually, Enactus hopes to sell the bracelets nationwide.
Proceeds will fund the restaurant and help the survivors get the medical care they need. Bennett said the women's attackers often receive little or no jail time, and the women still see their attacker. The attacker is sometimes a family member, and, because the women have no other source of income, they have no place to go. He said the restaurant's ultimate goal is to become a safe house for these women — a place that builds confidence and helps the women understand that although they have faced this tragedy, they don't have to let it define their life.
By giving these women a place to go and to become independent, it helps to change the dynamic of acid attacks.  The attackers want to break their victim's spirits — but when the women overcome the shame they feel and embrace who they are now, it foils the plan of the attacker.
"The restaurant will be someplace they can go to have their confidence boosted. They can go to understand they are beautiful despite what has happened to them," Bennett said.
 The bracelets become available online September 14, and will be sold at various locations around Utah, including UVU and the Krishna Temple in Spanish Fork. You can contact UVU Enactus at wolverineenacdtus@gmail.com for more information about this project.