UVU to participate in 68th Annual United Nations Civil Society Conference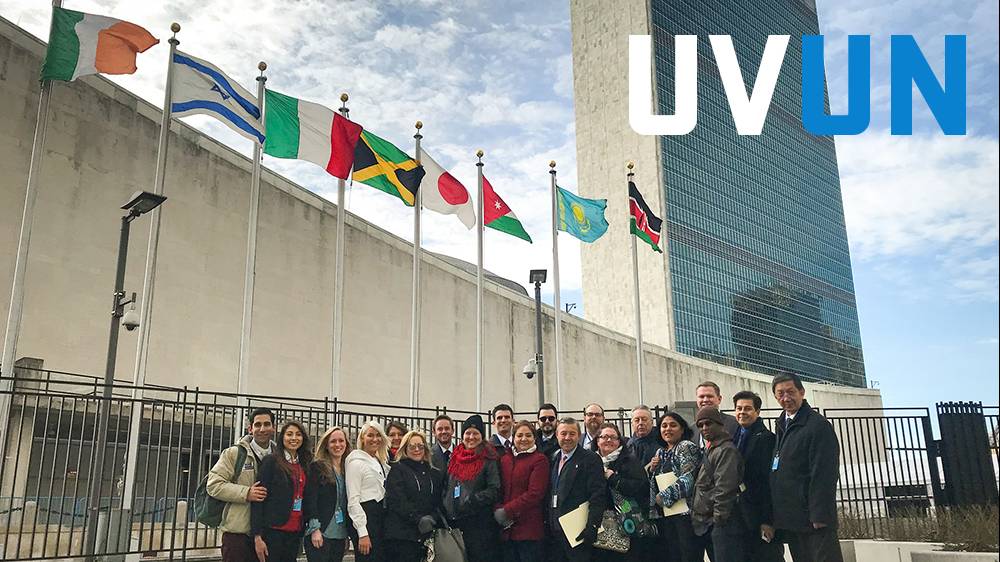 Utah Valley University is the only United Nations-accredited university in Utah. It is a proud participant in the 68th annual United Nations Civil Society Conference, to be held Aug. 26-28 in Salt Lake City. This year's Civil Society Conference—the first such event in an American city outside New York—will center on building sustainable and inclusive communities. UVU and its Office for Global Engagement were instrumental in helping bring the UN conference to Utah. One of the largest global gatherings in Utah since the 2002 Winter Olympics, thousands of scholars, students, experts from non-governmental organizations and community leaders are planning to convene in Salt Lake City this month.
"The United Nations' decision to bring its Civil Society Conference to Salt Lake City is a unique and extraordinary acknowledgement of the strength of Utah's people, institutions and upward mobility," said UVU President Astrid S. Tuminez. "Despite this promising growth, there is much work to be done across the themes of this conference, including inclusivity, equality and our ability to safely sustain these values over time. I'm proud of the students from UVU and other Utah schools who have worked with the UN to bring the conference to our region, helping to create an opportunity for Utah's leaders, educators and young people to collaborate with global NGOs and build a sustainable future for everyone." 
By 2050, 68% of the world's population is expected to live in urban centers. This year's Civil Society Conference aims to understand and strategically plan for a just and equitable future that supports every citizen by providing sustainable housing, clean water and food, reliable infrastructure and dependable energy systems. Over the course of the three-day symposium, experts from NGOs, UN agencies, faith groups, academia and the public and private sectors will participate in thematic speaking panels, interactive workshops and educational exhibits. Tuminez will deliver the conference's opening remarks on Aug. 26 and will moderate a thematic session later that afternoon, titled "Building Inclusive Communities Through Education."
Underscoring the role of Utah's young people in the conference, youth workshops featuring students and young leaders from around the world will explore the conference's future-building goals. UVU student groups will also host three exhibits focusing on gender equality, education access and environmental sustainability.
"We are eager to celebrate Utah's accessibility-first education models on the world stage, while learning vital lessons from international leaders and scholars who share our goals," said Baldomero Lago, chief international officer for Utah Valley University and an official representative of the United Nations. "A broad youth committee from all the universities and community colleges in Utah played a key role in the UN's decision to host the Civil Society Conference in Salt Lake City. With young people expected to comprise 40 percent of attendants, we anticipate a rich and enlightening conference that generates insightful discussion around the work we must do today to build tomorrow's safe, healthy and sustainable communities in Utah and beyond."
Since being granted affiliate membership status by the UN Department of Public Information in late 2017, UVU has supported the UN's sustainable development goals in Utah Valley, working to reduce poverty and inequality, defending the environment, and striving for community-wide prosperity and justice. Baldomero Lago first approached the UN about hosting the Civil Society Conference in Utah in early 2019. Lago then brought a group of students from UVU and other Utah institutions to the UN this spring, where student representatives shared programs and initiatives they had undertaken to make Utah more sustainable and inclusive.