Enrollment Numbers Show UVU Serves a Diverse Array of Learners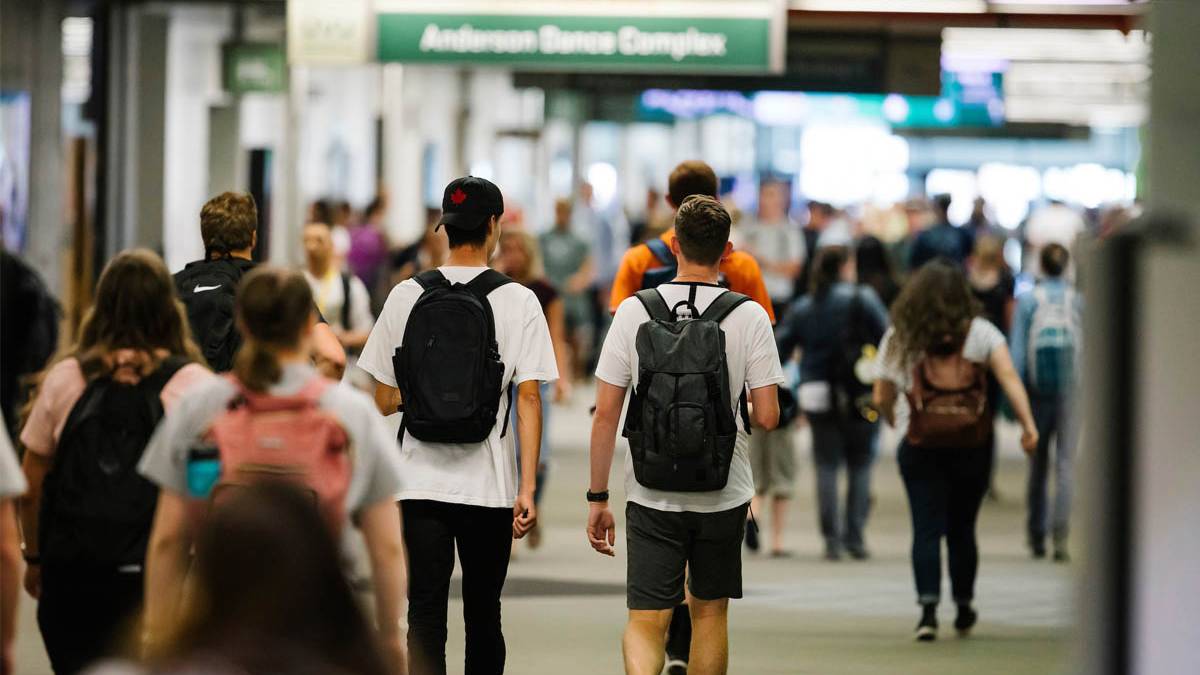 Utah Valley University welcomed 41,728 students for the 2019 fall semester, according to data provided by the Utah System of Higher Education, showing a student population increase of 4.5% over last year. Full-time equivalent enrollment is 27,530 this year.
UVU's dual-mission model integrates a comprehensive community college within a first-rate teaching university, providing opportunities for a wide array of learners. 
"Our student body brings a wide variety of backgrounds and perspectives. Of course we have traditional-age college students, but our total number of students also includes 12,080 high school students who are taking UVU classes in their high schools; community members who are taking classes online while they are working; and adults who are returning to complete their degrees by taking evening classes," said President Astrid S. Tuminez. "We believe everyone deserves access to a meaningful postsecondary education, and our growth is reflective of that."
President Tuminez attributed UVU's success to its unique ability to offer a wide variety of paths available to meet the educational needs of its diverse community. 
"We offer students multiple options ranging from career and technical education to bachelor's and master's degrees — all under one roof. Indeed, UVU is providing opportunities for everyone and filling jobs that our region and state need."
Utah Valley University continues to take an innovative and focused approach to education and workforce demands in a way that is cost-effective for Utah taxpayers. 
"We are committed to continuously improving the student experience by providing education that is accessible, affordable, and relevant," President Tuminez said.
Fast facts about UVU's student body:
36% are first-generation students, meaning they are the first in their families to pursue a college education
51% work at least 21 hours per week while attending UVU
32% are age 25 or older
40% are married or in a partnership
17% support at least one child
80% are employed
27% work more than 31 hours per week while attending UVU
19% are students of color