One Weekend, Two National Titles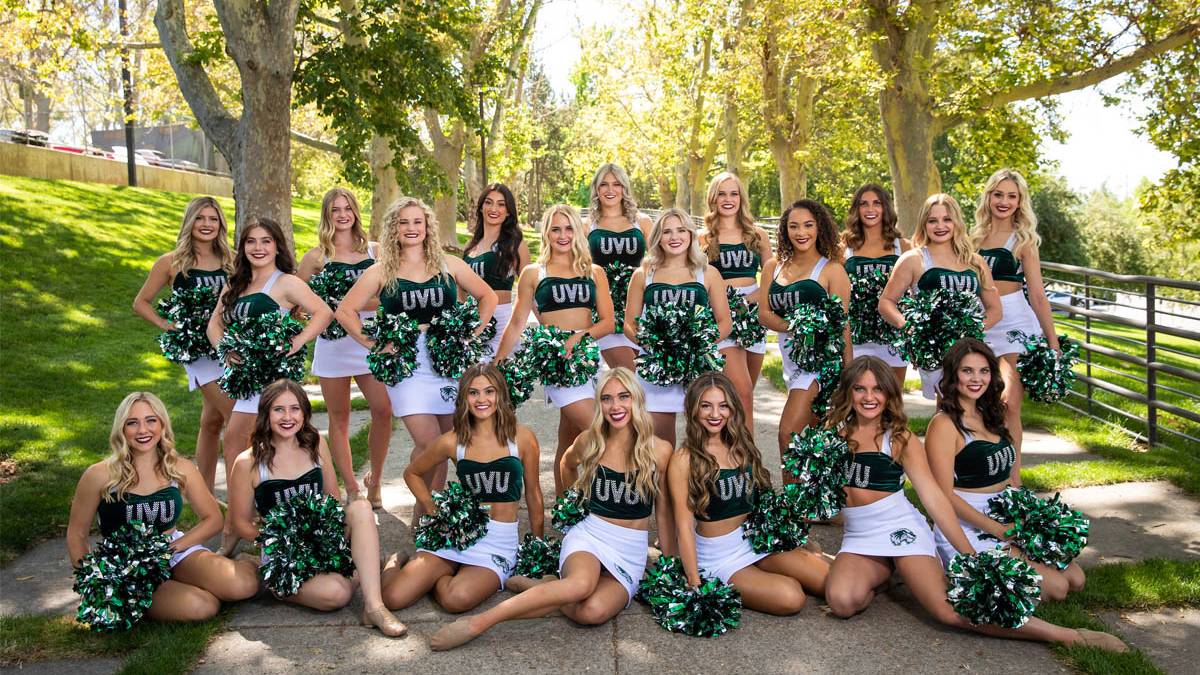 OREM, Utah – The UVU Dance Team spent January 17-19, 2020 at Walt Disney World Resort in Orlando, Florida, and, despite being at "the most magical place on earth," the real magic happened when they won the titles of  Division I Jazz and Division I Pom National Champions at the Universal Dance Association (UDA) College Cheerleading & Dance Team National Championship. 
Last year when UVU debuted their team to UDA, they won their first national title in Division I Jazz. Bri Sorenson, coach of the UVU Dance Team, said that coming back as the reigning national champion, the team's main focus was "to come off the floor with no regrets and be first-class representatives of UVU."  
"Dance is a subjective sport, and our division is filled with talented teams," said Sorenson. "Win or not, watching the girls perform had me bursting with pride. They took that competition floor with confidence and power, and left it all up there." 
Trying to win back-to-back national titles was just one challenge the team faced. Along with jazz, they also competed in an unfamiliar category – pom. 
"Coming into the season, a lot of us didn't even know pom," said Kirsten Stout, a fourth-year member of the dance team and current dance captain. "We had to learn new technique, so there was a lot of trial and error." 
The dancers put their talent to the test, increasing their normal 11-to-13-hour-a-week practices to 25 hours a week during nationals season. But when the new title champions were announced, the long weeks of practice were well worth it. 
"The jazz category was announced first, so it was amazing to hear that they had defended their title," said Sorenson. "Pom was the last to be called, and when we were announced as the champions in our first year ever competing in it, it didn't feel real. To see the girls' excitement when they realized they would be bringing home a double title was indescribable." 
 On a university level, wins like these national championship titles and winning gold for Team USA at the International Cheerleading Union (ICU) World Cheerleading Championships give the UVU Dance Team program the needed exposure for top dancer recruitment. On a personal level, these wins enrich the collegiate experiences of each individual dancer.  
"I'm graduating, so this was my last time competing on a national floor," said Stout. "I couldn't be more proud of our team's hard work and how hard we pushed to make it happen. Being on the UVU dance team has led me to meet so many great people, make so many great relationships, and make so many great memories that I will keep forever. Winning these two titles with my team was a really good way for me to go out."