Dancing During COVID-19: UVU Dance Team Starts Season with Virtual Auditions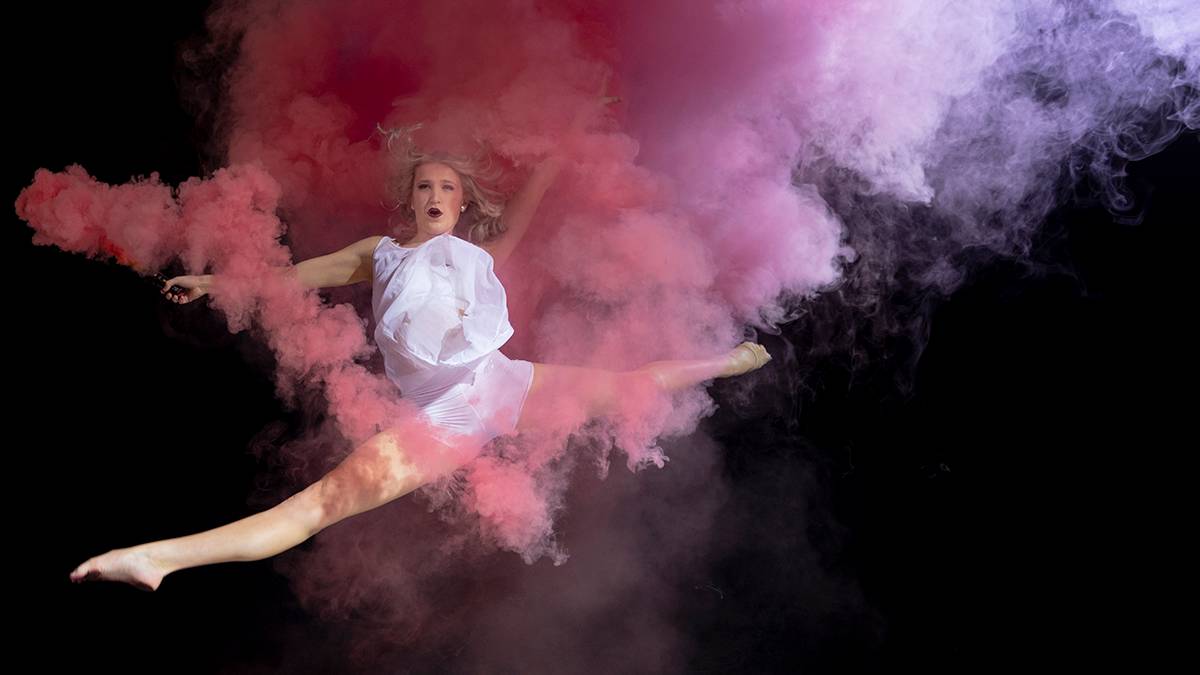 As national and international champions, the UVU Dance Team (UVDT) hasn't let COVID-19 slow down their hard work during the year. Since the early end to their season, they named Jamie Crowther as the new UVDT dance coach, released a virtual concert, and auditioned and selected their new team for the 2020-2021 season. 
While the transition to a virtual audition process had its challenges for judges and applicants alike, UVDT used this time of change as an opportunity to update their judging process.
In past years, team selections were decided on a yes/no/maybe grading system. This year, dancers were judged on a numeric scoring system with the highest scorers advancing from the technique round to the dance combo round, and finally to the interview round. Different judges were invited to participate in each round of auditions.
"We felt that in order for everything to be fair, honest, and ethical, we needed a proper scoring system in place, especially when everything was being moved online," said Kaela Lunt, Spirit Squad manager. "These virtual auditions allow us to pick a team and prep for choreographers, dance camp, back-to-school practices, and nationals."
Seasoned dancers had to adjust to this unique style of video auditions. Kaelyn Arndt, an incoming UVU freshman from South Carolina has been dancing since she was two and a half years old and is well-rehearsed in competitive team auditions.  
"Not being able to see the other girls and communicate with the coaches and judges during the audition was a whole different feeling," said Arndt. "Since we filmed our auditions, it was nice to have my mom and dance teacher there to support me and critique me as I went along."
The audition format wasn't new just for incoming hopeful dancers. In order to be considered for the new team, all dancers had to go through the audition process including team members from the previous year. Despite the pandemic, 74 dancers auditioned for the 24 positions on UVDT.
"Throughout the audition process, we were looking for candidates who demonstrated a high level of proper control and completion of movements while still staying true to the style," said Lunt. "In addition, we wanted to see proper execution of technical skills with genuine expression, emotion, energy, and entertainment value. The UVU Dance Team is well known for its strong combination of technical skills and performance quality."
Despite social distancing, when phone calls were made to the new team members, the dancers were united in their reactions of excitement and anticipation.
"When I got the phone call that I made the team, I started crying," Arndt said. "I graduated high school early so I could focus on this one audition. Being a part of the UVU Dance Team is a dream come true for me."
UVU sophomore Bella Ellis also cried when she was notified that she would be a member of UVDT. "I have always loved the feeling of teamwork," said Ellis. "I'm really looking forward to meeting and dancing with new people. I love when people are inspired by something, so it will be a great year to work with other dancers who are as driven as I am."
The 2020-20201 Utah Valley University Dance Team includes:
Baylie Sanderson
Brynlee Prince
Chloe Carr
Cierra Peters
Ella Bellis
Elle Cosper
Haylee Macgilvray
Isabella King
Jaylee Hoover
Kaelyn Arndt
Kassidy Andersen
Kemry Oswald
Kenidee Cragun
Kylie Barney
Mackenzie Erickson
McKenna Peterson
Peyton Bengtson
Reagan Reeves
Samantha Taylor
Sophie Budd
Sydney Heritage
Sydney Peck
Taylor Williams
Zoe Beacham
Being a part of the UVU Dance Team is a dream come true for me."
— UVU freshman Kaelyn Arndt