UVU Professor Develops New Patent to Help Treat Genetic Disorders
In the midst of a global pandemic, any good news in the medical world is gladly welcomed. Some of that good news comes from Utah Valley University's own Professor Bob Palais, through a newly awarded DNA analysis patent co-assigned to UVU.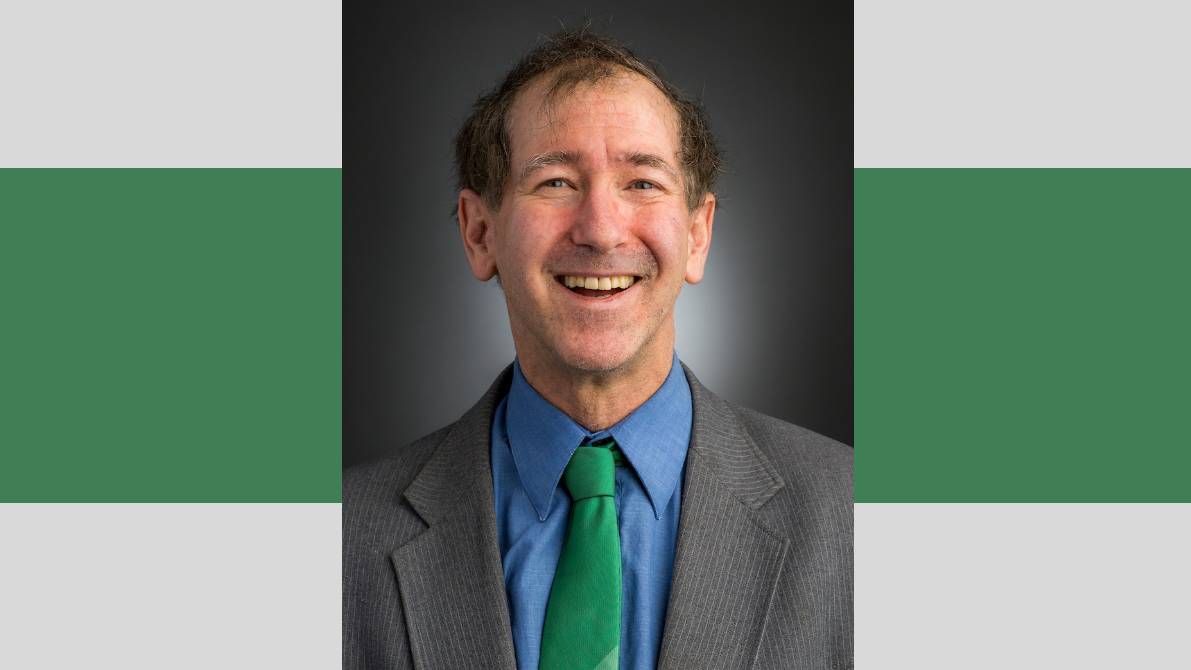 In the midst of a global pandemic, any good news in the medical world is gladly welcomed.
Today, some of that good news comes from Utah Valley University's own Professor Bob Palais, through a newly awarded DNA analysis patent co-assigned to UVU.
In the span of Palais' career, he has been an inventor on 11 U.S. patents. The most recent patent deals with what are known as DNA copy number variations or CNVs. CNVs can cause Down syndrome, spinal muscular atrophy (also known as muscular dystrophy), cancer, and a host of other genetic disorders. If these variations can be detected early enough, treatments of these disorders are significantly more effective.
Palais developed the mathematical aspects for the new method that allows discernment of CNVs in a way that is simple, precise, and more efficient and economical than previous methods. It usually takes scientists days to sequence a single person's genetic makeup. The new method uses "DNA melting," a process he and his colleagues have been able to complete in under a minute. This allows for rapid diagnostic testing to be even more efficient.
Additionally, this patent makes it possible to control the replication of very small, very specific regions of DNA, making the quantification process significantly more accurate. These improvements will allow patients with such genetic disorders to receive faster, better treatment in a way that is unprecedented.
Palais is no stranger to the quest for new knowledge. Originally from Princeton, New Jersey, he received his bachelor's degree from Harvard and his master's and Ph.D. from Berkeley. The methods he provided through his doctoral thesis are still used today by fellow mathematicians. Palais' post-doctoral work was in applied math, which seeks to apply math to science, technology, and other fields. At that point, he became interested in the relationship between mathematics and biology. 
"I developed an interest in the role of math in cognitive science," he said. "I began to recognize the more significant role that interaction with computation and other sciences has played in the development of even the most modern branches of math."
By 2011, Palais began teaching at UVU. By that time, he was also working with the Pathology Department in the University of Utah's School of Medicine. After successful work in gene discovery for cancer, Palais began collaborating with pathologist Dr. Carl Wittwer, who is responsible for a great deal of modern rapid diagnostic technology.
Wittwer also co-founded the Utah company BioFire, which developed the first rapid Ebola test and some of the most widely used respiratory pathogen tests, including a recently authorized test for COVID-19. Wittwer and Luming Zhou from the Wittwer Lab developed the newly patented experimental method that Palais' novel algorithms analyze to detect excess or deficient DNA copy numbers. BioFire supported patenting the CNV analysis method that has been implemented using their instruments and technologies.
"I'm lucky I get to collaborate with a very innovative pathologist with a never-ending pursuit to make diagnostics faster, more accurate, and more affordable," Palais said. "It's been fun to contribute math and software as part of that team. And it has led me to discover interesting new math."
Palais' impact has not only benefited industries within the mathematics and biological world, he has also helped students at UVU reach their full potential. He received UVU's Presidential Award of Excellence in 2018 for his remarkable work as both a teacher and a scholar.
Upon receiving this award, Wittwer expressed his appreciation for Palais' contributions to the industry and academic world. "Bob is a very positive individual," Wittwer said. "In terms of thinking ahead, of thinking of what might be possible and suggesting different avenues of research, that is somewhat a rare attribute."
Palais' students also expressed their appreciation for Palais not only through their words but also through their personal journeys. It is not uncommon for his UVU students to follow impressive paths after attending his math courses, both introductory and advanced. From developing software for Disney to becoming analysts in New York City for JPMorgan Chase, Palais' alumni consistently go on to impress.
One such student is Victoria Kala, a 2014 UVU graduate. Kala received two bachelor's degrees from UVU in mathematics and physics. She went on to receive her master's degree in applied mathematics from the University of California, Santa Barbara, and she is currently working on a Ph.D. in applied and computational mathematics from the University of California, Los Angeles. Palais played a significant role in her post-UVU academic journey.
"Professor Palais has been a mentor since day one," Kala said. "When I was an undergrad at UVU, he spent hours helping me navigate graduate school applications and prepare for the GRE mathematics subject exam. As a graduate student overwhelmed with qualifying exams, graduate courses, teaching responsibilities, conference attendance, and research, Professor Palais has been there every step of the way to offer support, encouragement, and advice." 
This level of care and support is felt campus-wide by Palais' students and colleagues. As he continues to improve the world with innovative mathematical ideas and teaching methods, he will also continue to enjoy every interaction and opportunity to share the beauty and empowerment math offers UVU's great students.
 "UVU is a huge place that feels like a small place," Palais said. "You have friends all over in different colleges and different departments. I'm just as inspired by my students as I was when I arrived and as grateful for the exceptional colleagues, staff, and administrators who make the students' success a reality."
This article was originally published in the Daily Herald on July 11, 2020.