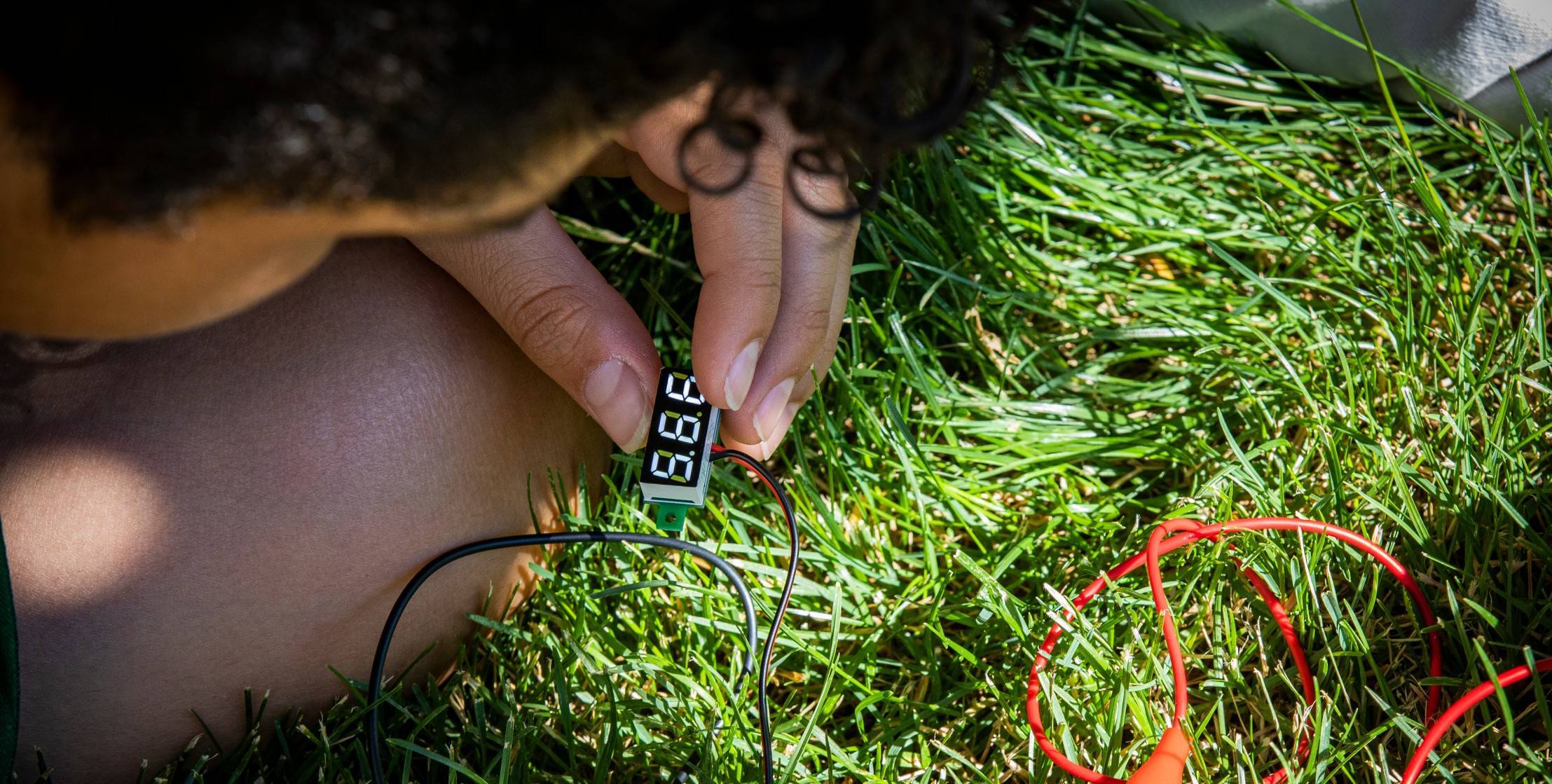 The Power of Opportunity
MARCH 08, 2022| By IA Staff Member
When Utah Valley University (UVU) student Diana Licona was afforded the unique opportunity to participate in the UVU Latino Scientists of Tomorrow Summer Bridge Program, her life was forever changed. She was proud to earn one of only 50 spots in the initiative, but along with excitement, she felt FEAR.
The program offers two college-level courses to Utah high school students who are interested in pursuing a career in science. But Diana, whose parents did not attend college, knew nothing about higher education – or if she would be able to handle it.
"I thought it was very scary… I knew nothing about how to start," she said.
She is not alone. Many individuals who have not been exposed to higher education growing up lack confidence to attend. This is notably true for underrepresented populations and potential first-generation students like Diana. As a result, many capable, smart students choose not to pursue a college degree.
But what would the result be if more extraordinary individuals of all ages and backgrounds did  have the confidence to further their education? More lives would be changed forever.
UVU's Latino Scientists of Tomorrow Summer Bridge Program is the ultimate confidence builder. The tuition-free initiative gives prospective students a glimpse of what their future could be like at UVU or another higher education setting. Students earn college credits and are provided with vital resources to help make the college application process easier to comprehend.
After the first few days of the program, Diana's fears dissipated. She realized that UVU leadership would support her endeavors as a student. She says the faculty in the program treated participants like their own children. She connected with Program Director Yudi Lewis, who motivated her to succeed and instilled a sense of confidence in her.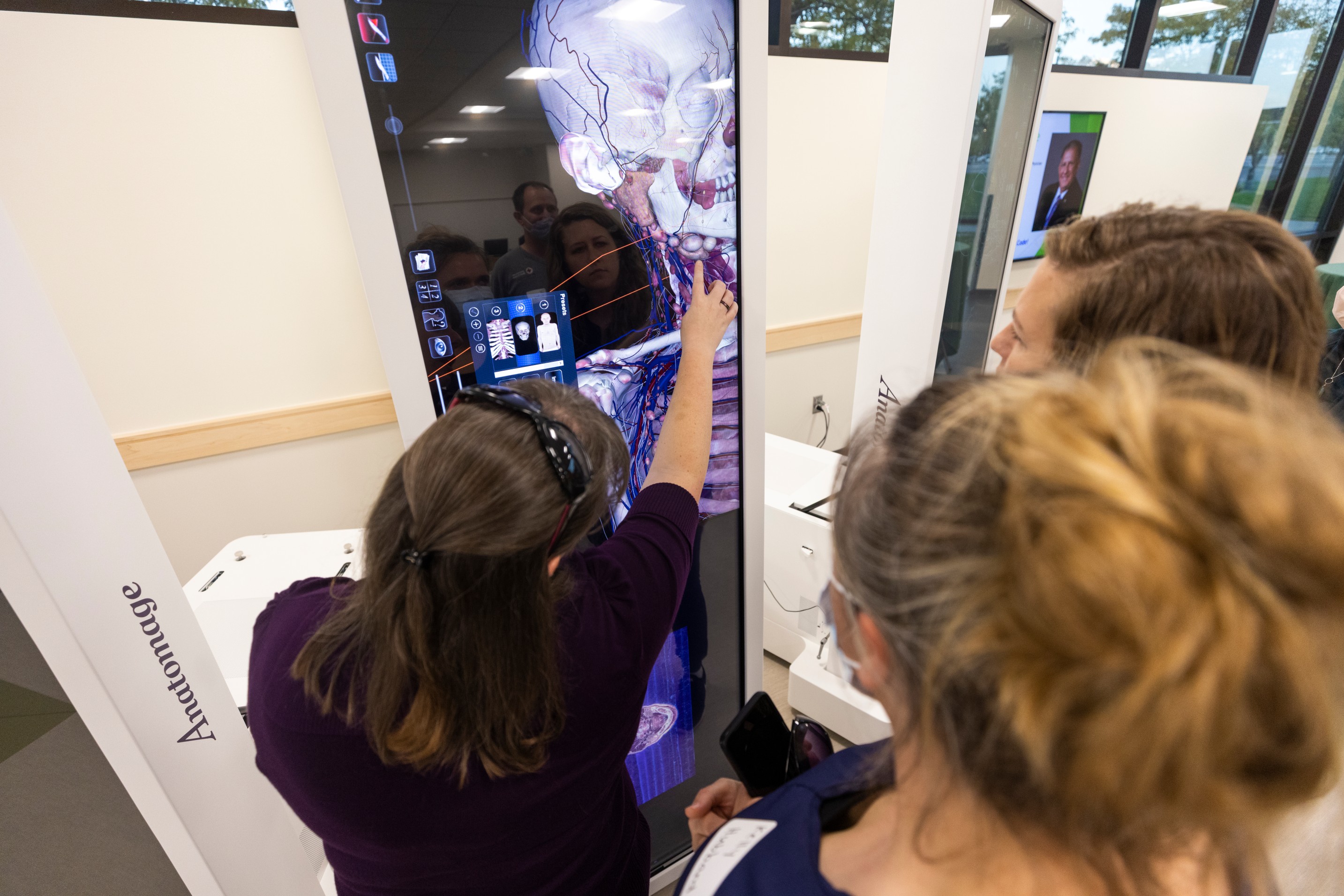 Individuals use an interactive screen from Utah Valley University's physician assistant program.
While the Latino Scientists of Tomorrow Summer Bridge Program's staff and administration helped Diana discover her potential, her newfound self-confidence came from her own accomplishments. She thrived in the two courses offered: biotechnology and geology. She thought, "If I can succeed at these, then I can succeed in other classes."
And she has. Thanks to motivation and credits she gained from participating in the program, Diana is on pace to graduate in less than the usual four years. However, more education lies ahead.
During the program, Diana was allowed to choose her topic for a biotechnology project, and she chose skin care. The work provided her confidence in her abilities and gave her transformational experiential learning opportunities.
"I loved the researching," she said.
Diana credits this research experience for the realization that she wants to become a physician assistant for a dermatologist. Now, she is planning to enroll in physician assistant school after graduating from UVU.
Diana's involvement with the UVU Latino Scientists of Tomorrow Summer Bridge Program is one not many underrepresented individuals get. Yet, the confidence she acquired highlights the importance of providing students with an opportunity to participate in this life-changing initiative.
For Diana, attending the program was eye-opening, motivating, and most of all, confidence-boosting. As she prepares for her next step, she is committed to continuing to build upon the momentum she gained.
Interested in supporting the Latino Scientists of Tomorrow Summer Bridge Program?