This Conference is Beneficial For:
Individuals with autism
Families and the Community
Educators
Professionals
The Melisa Nellesen Center for Autism, along with the College of Humanities and Social Sciences and the School of Education are excited to present the 9th annual Autism Conference at Utah Valley University. The single-day event will be held on Friday, April 12 from 9 am until 4 pm in the Sorensen Student Center on the Utah Valley University campus in Orem, Utah. Tickets are now on sale.
Pre Conference Events:

Please join us for our pre-conference events. Both events are FREE to the public.
Global Autism Perspectives Symposium
Wednesday, April 10 | 9:00 a.m. - 12:00p.m. 
The Global Autism Perspectives Symposium serves as a pre-conference experience and will provide expert perspectives on universal issues of autism and how they are addressed internationally.

First Responder Training 
Thursday, April 11 | 9:00 a.m - 12:00p.m.
Learn how to respond in an emergency involving a person with Autism Spectrum Disorder (ASD).
This event is specifically geared toward first responders: police and fire departments, EMTs, and other healthcare personnel.

For more information and to register for these free events, follow the links below. 
First Responders Training  Global Autism Perspectives Symposium
Keynote Speaker: Jared Stewart, M.Ed.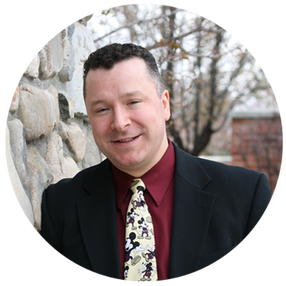 Keynote Session
Jared Stewart, M.Ed., was named the 2018 Presenter of the Year by the National Association of Therapeutic Schools and Programs, as well as the 2011 Educator of the Year by the National Association of Private Special Education Centers.  He is a Program Director for Provo Utah's ScenicView Academy— a transitional school for adults with autism and other neurodiversities targeting functional independence— and is an adjunct professor at Utah Valley University, where he is one of the primary instructors and curriculum developers for the Passages program at the Melisa Nellesen Center for Autism.  He was recently elected Vice Chairperson of the Utah Developmental Disabilities Council and serves on numerous state committees and advisory boards.  Jared has shared his views on the techniques and mindsets that lead to improved outcomes for individuals on the autism spectrum with many local and national audiences. His passion for the subject arises from personal experience — he has family members with ASD, and he was diagnosed with Asperger's Syndrome as an adult.