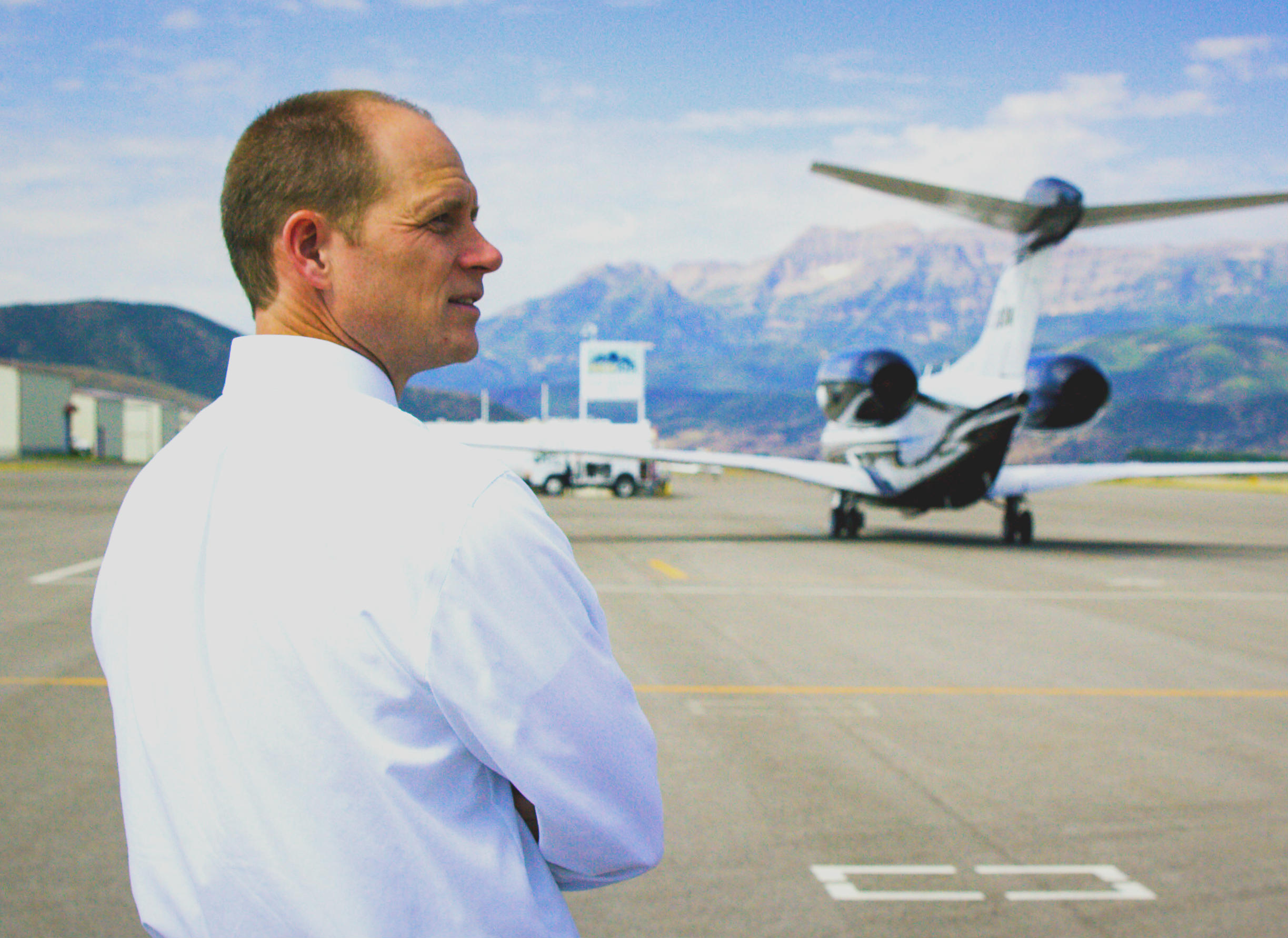 Pilots make up a very small fraction of the available careers in the vast and expansive aviation industry. Providing an estimated 62.7 million jobs worldwide, virtually every career discipline has either a direct or indirect role in or connection to the aviation world. The demand for air travel, logistics, and associated technologies is climbing rapidly in response to an increasing world population and the steady stream, even a surge in some cases, of retirements. According to Boeing (2018), hundreds of thousands of aerospace jobs worldwide will need to be filled in the next two decades. Trained industry professionals are highly sought after to meet this need.
Whether you already have a career path in mind, or are still exploring the possibilities, the Bachelor of Science in Aviation Management was designed to expose students to the seemingly limitless career opportunities in the aerospace industry and serve as a foundation, providing necessary knowledge, vital experiences, internships, certifications, and guidance on any additional training or experience that may be necessary for a chosen career path.
Airport

Operations

Airfield Operations
Terminal Operations
Landside Operations
Dispatch/Operations Control Center

Maintenance
Marketing

Air Service Development
Intergovernmental / Public Relations

Administration

Airport Manager
Finance / Accounting
FBO Manager

Airline

Flight Operations

Flight Dispatcher
Fleet Planning
Fleet Management
Gate Management
Crew Records Administration
Maintenance Records Administration

Scheduling

Flight Scheduling
Ground Operations Scheduling
Route Planning
Crew Scheduling

Safety

Safety Auditor
Safety Investigator

Marketing

Sales
Company Promotion
Business Development
Contract & Account Management

Data Analysis

Airline Research Analysis
Flight Data Analysis

Ground Operations

Customer Service Agent
Ground Service Agent
Baggage Supervisor

Training

Training Development
Training Scheduler
Training Manager
Training Records Processor

Materials

Air Cargo
Shipping & Export Agent
Purchaser
Expeditor
Logistics & Supply Chain
Aircraft Acquisition

Safety

Risk Management
Safety Management Systems
Safety Innovation
Aviation Safety Inspection (FAA)
Safety Analysis
Safety Officer

Corporate Aviation

Flight Department Management
Maintenance Management
Logistics Planning
Scheduling & Route Planninig
Ground Crew Operations

Consulting

Airport Planning
Air Service Development
Strategy Development

Manufacturing

Aftermarket Services / Sales
Product Sales

Government

Federal Aviation Administration (FAA)
National Transportation Safety Board (NTSB)
Department of Transportation (DOT)
FAA Commercial Space Transportation
Program Learning Outcomes
Students will demonstrate knowledge, skills and procedures to manage private and public aviation organizations and will be assessed through a comprehensive exam administered in AVSC 4900 Strategic Aviation Management.
Students will demonstrate knowledge, skills and procedures to manage private and public aviation organizations and will be assessed using an Aviation Technical Analysis rubric applied to scenario requiring competency of practical techniques learned in various aviation management courses.
Students will evaluate market conditions in an aviation management simulation resulting in the execution of strategic and tactical actions.
Students will produce professional quality reports and effectively present the information to an audience using appropriate technology.
Students will demonstrate self-directed learning to complete a professional industry certification, training course or an approved internship program.