Prospective Students
Students have the opportunity to develop skills through different catering events.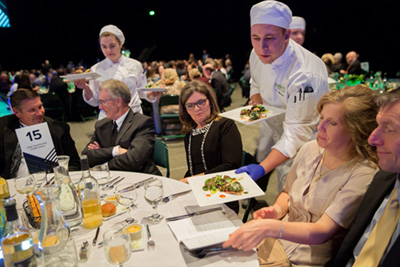 President's Ball
The President's Scholarship Ball is one of these events where students work under the tutelage of Chefs to create a fine dining experience for up to 800 people.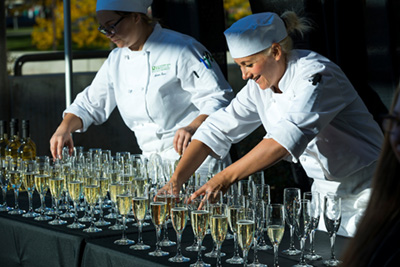 Scholarship Gala
The Scholarship Gala showcases the talents and skills of the Culinary Arts Institute students in a fine dining event featuring the "art of the chef".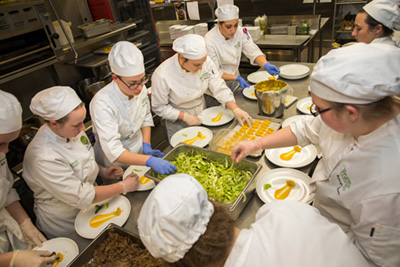 Restaurant Forte
Students also participate in operating Restaurant Forté located in the UCCU Center where menus focus on International and American Regional cuisine.
We are very proud of our dynamic and exciting program here at Utah Valley University.
The talented and skilled members of our faculty hold certification from the American Culinary Federation as either a Certified Executive Chef or Certified Executive Pastry Chef.
Contact Information
Canyon Park Technology Center
661 East Timpanogos Parkway
Building L, Room 102, Mail Stop 283
Orem, UT 84097
(801)863-8914
CulinaryArts@uvu.edu