Digital Media Showcase & T-Shirt Contest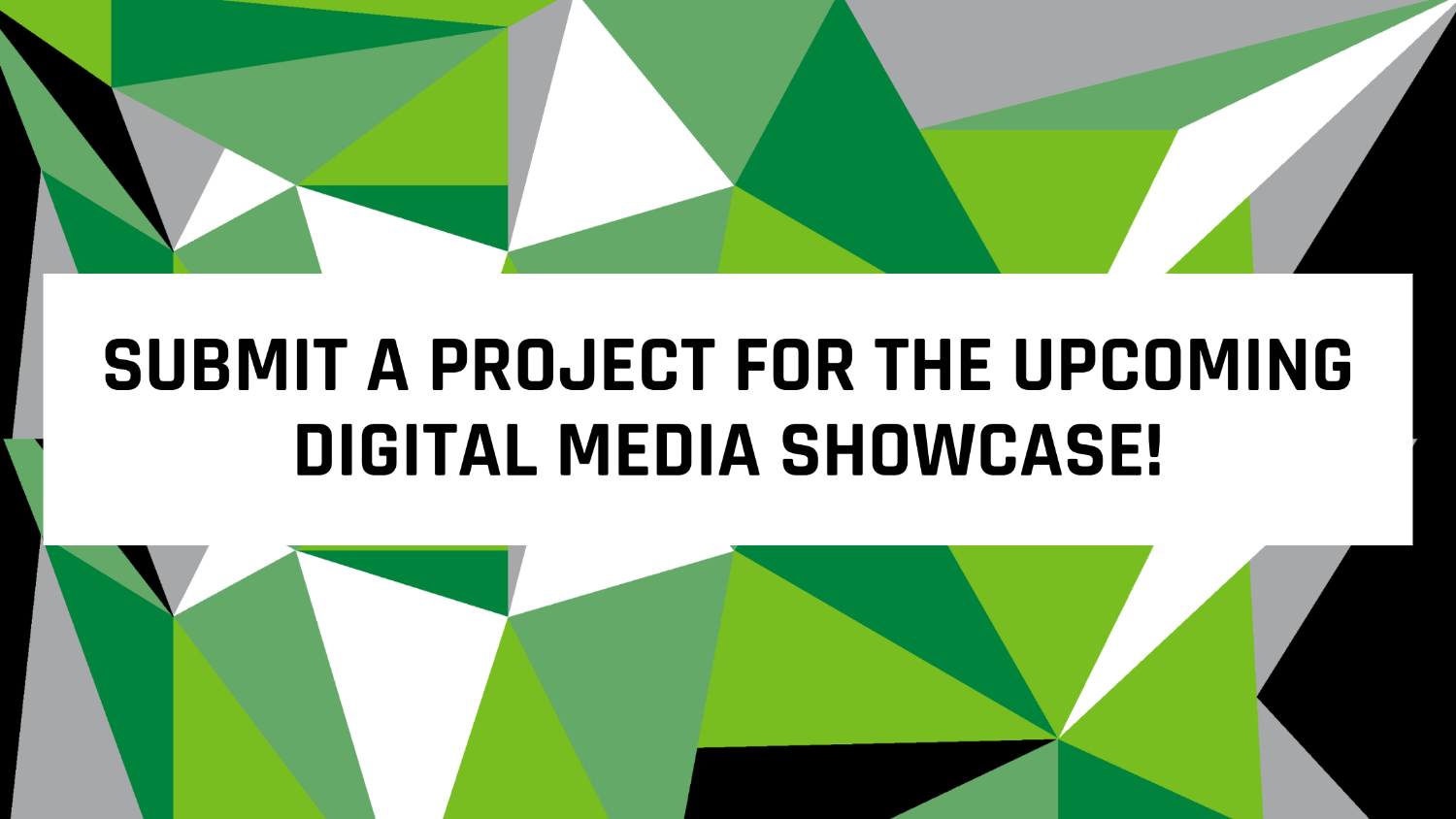 Digital Media Showcase
Our Digital Media Showcase is approaching! We have two divisions, one open to all students and a second for capstone projects. To submit your project click here. Submissions are due April 11. See flyer for details.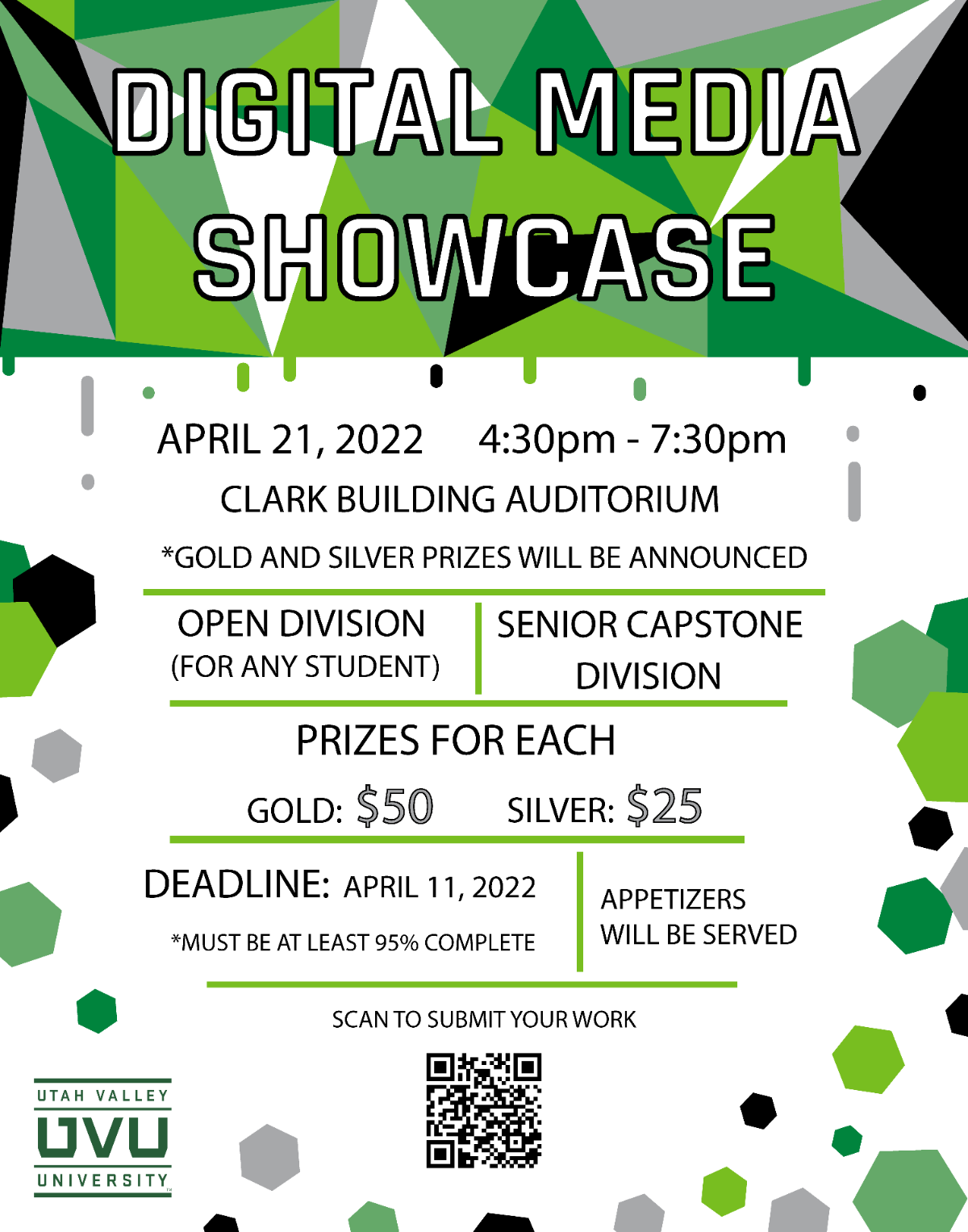 View Previous Years Winners:
Showcase T-Shirt Design Contest
We're having a t-shirt design contest for the Digital Media Showcase! The winner will receive a $75 gift card and a t-shirt of their design. Create a design that incorporates elements of each degree area (Animation & Game, Cinema, Audio, and Web). To submit your work click
here.