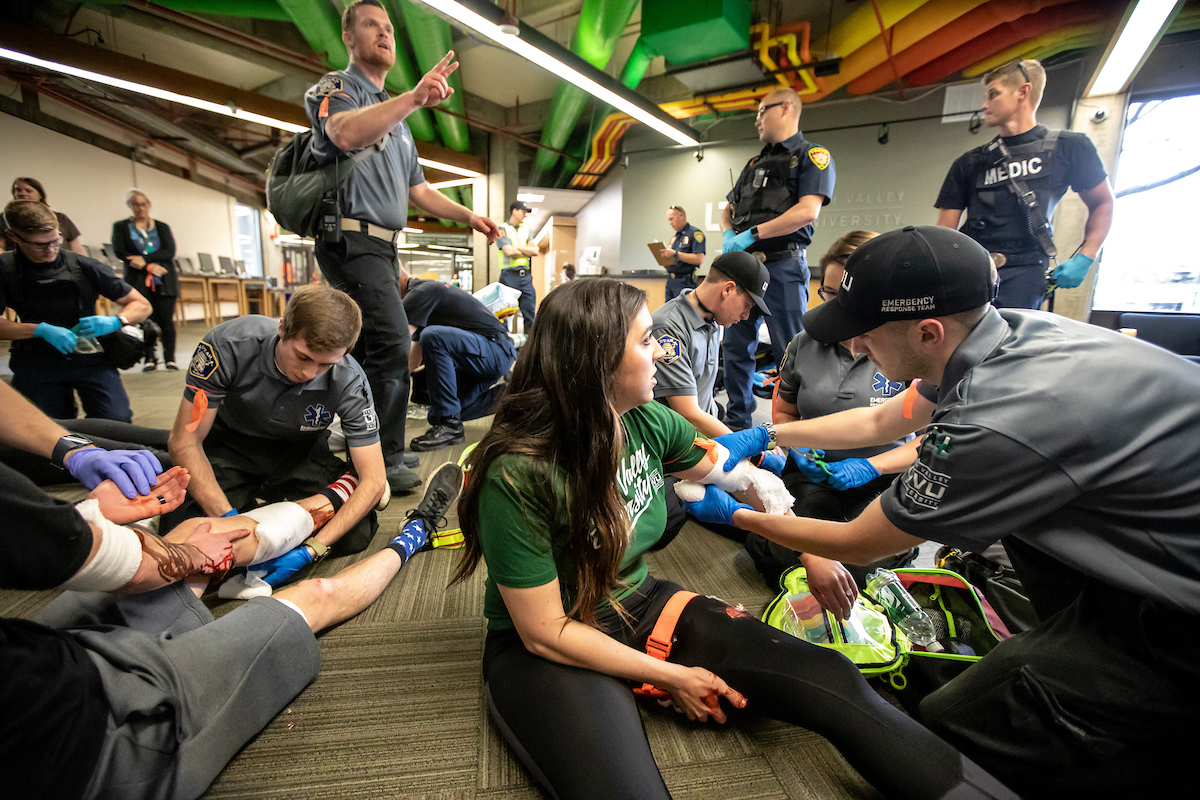 Members of the Emergency Response Team enjoy a unique position in both the university and the emergency services field. The team is comprised of members with  wide a scope of experience, ranging from newly certified EMT-Bs to veteran Paramedics.
Team members are able to gain valuable knowledge and skills working side by side with Orem Paramedics during medical incidents on the main campus of UVU that require more than BLS services.
To be on the team you must:
Hold a current CPR certification and EMT certification in the state of Utah
The members of the team are required to pick up events, and cover one shift a week. These shifts run Monday through Friday from 0800-1300 and 1300-1800 hrs.
Interested:
If you are interested please download and complete the application and deliver it to the ERT office at SC-108h on UVU's main campus.