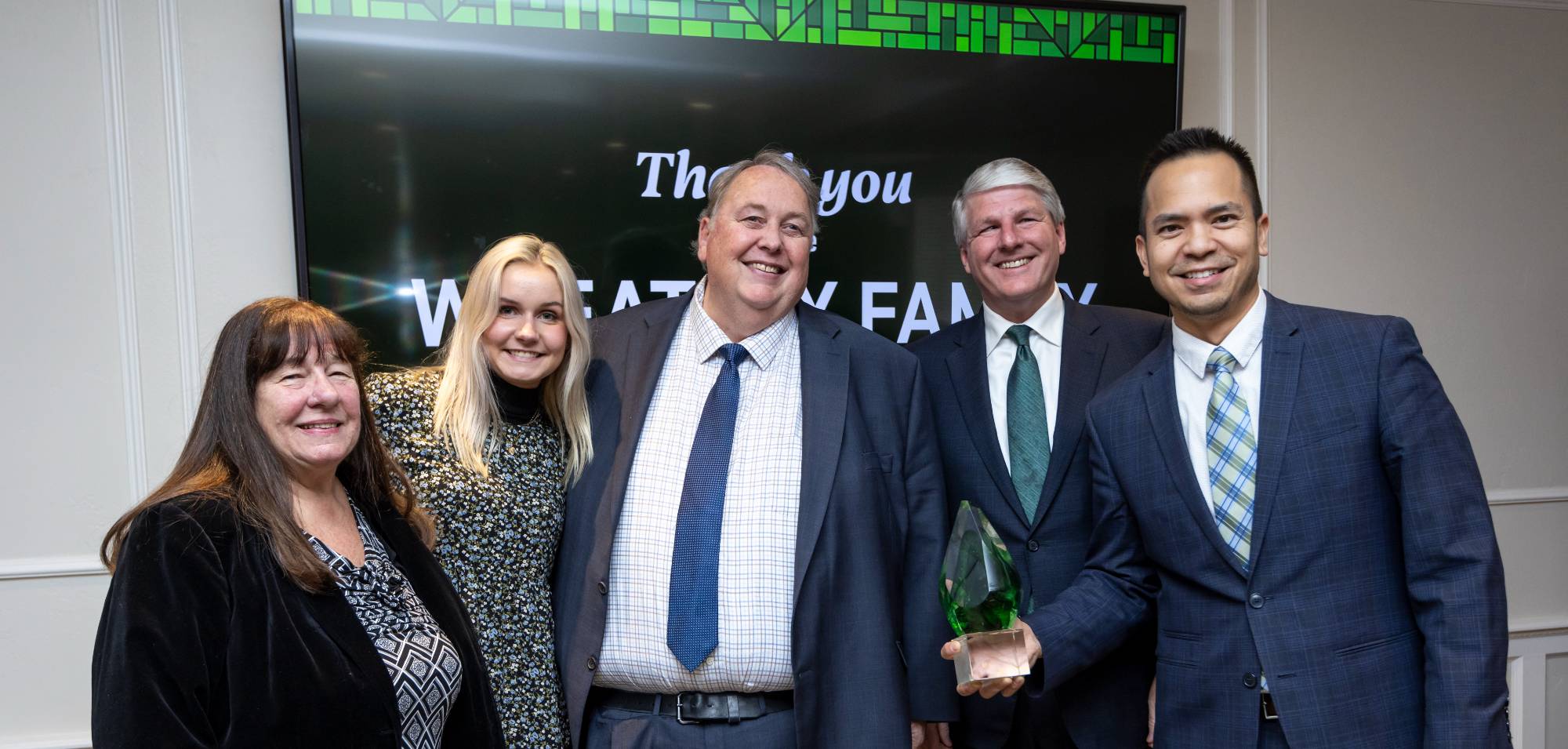 Donors Driving UVU's Mission Forward
DECEMBER 16, 2023|  By Heather Bergeson
John and Diane Wheatley have generously donated to Utah Valley University (UVU) since 2015. The Wheatley family has contributed to scholarships that have helped relieve financial stress for dozens of UVU students.
UVU's dual mission has inspired the Wheatley family to give, as they have witnessed firsthand the impact this model has on preparing students for success in both work and life.
John Wheatley recounts the story of a a UVU graduate he hired almost 10 years ago. Immediately, John was impressed by this new hire's drive and willingness to learn. The employee eventually took over a management role that oversees a portion of the company. John credits UVU with preparing his employee with the necessary experiential learning that helped him become successful in his career.
In November 2022, the Wheatley family pledged $1 million toward constructing the new Scott M. Smith College of Engineering and Technology Building. This gift supports the Wheatleys' passion for experiential learning and career preparation.
The Smith College of Engineering and Technology is UVU's largest college, with 6,165 students. The program's enrollment has increased by 40% in the last five years, and demand for career-ready graduates has also grown. To meet this demand, the new Smith Building will provide students with the space to collaborate, innovate, and explore various options within the field, preparing them for internships and jobs. The Wheatleys are instrumental in helping ensure student success at UVU.
About Utah Valley University
At Utah Valley University, we believe everyone deserves the transforming benefits of high-quality education — and it needs to be affordable, accessible, and flexible. With opportunities to earn everything from certificates to master's degrees, our students succeed by gaining real-world experience and developing career-ready skills. We invite people to come as they are — and leave ready and prepared to make a difference in the world. For more, visit uvu.edu or follow us on Instagram or Facebook.
Contact
Christie Denniston
Associate Vice President of Strategic Engagement
Institutional Advancement
303-827-5164
Scott Trotter
Senior Director of Communications
University Marketing and Communications
801-863-6807