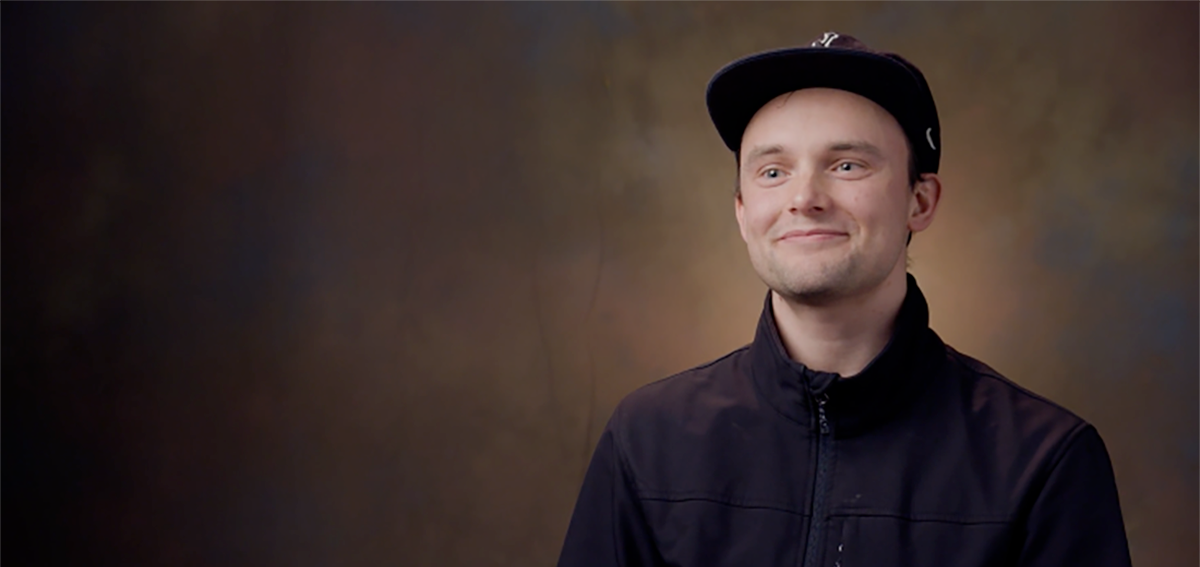 UVU Student Finds Innovative Opportunities
DECEMBER 20, 2023|  By Heather Bergeson
Gavin McLaren, a sophomore majoring in tech management, chose Utah Valley University (UVU) because he knew there were "opportunities here that he wouldn't be able to find at other universities." However, he didn't realize just how many opportunities he would have.
At the beginning of the fall 2022 semester, Gavin was looking for a way to manage a project he was involved in on campus. In his search for a solution, he met with the director of the Excellence & Innovation Initiative (e2i) program. "I learned more about what e2i was, and it got me extremely excited and optimistic about what I could do within the program," Gavin said.
By allowing students to work on projects that matter, e2i provides real-world problem-solving opportunities. E2i recruits students for projects, provides resources, and connects teams with student project managers and professional mentors.
Gavin was appointed a student project manager for an e2i project. "One thing that I've really enjoyed doing is just connecting with my team," he said. "I love that I can talk with them and have one-on-ones with them and just ask, 'Hey, where are we at with this?' 'How do you feel about what you're working on?' 'Where do you see yourself in the future because of what you're doing now?' So, I love that aspect of the program. I love hearing the enthusiasm of my team."
E2i provides project-based learning for students to expand their knowledge in unique, hands-on ways. Lessons that students learn in the classroom move from theoretical to practical as they work together as teams to accomplish valuable work for external and industry partners.
"I've loved being able to learn and become familiar with a lot of the operations on a corporate level," Gavin said. "A lot of the things that I imagined I wouldn't have the opportunity to do until after graduation, I've been able to do here, within the program."
Tammy Clark, associate provost of Academic Innovation, has been instrumental in reestablishing and consistently improving the e2i program. "It is our responsibility to provide opportunities for students to apply their learning in ways that matter, so they can envision their future and continue to invest in themselves," she said.
About Utah Valley University
At Utah Valley University, we believe everyone deserves the transforming benefits of high-quality education — and it needs to be affordable, accessible, and flexible. With opportunities to earn everything from certificates to master's degrees, our students succeed by gaining real-world experience and developing career-ready skills. We invite people to come as they are — and leave ready and prepared to make a difference in the world. For more, visit uvu.edu or follow us on Instagram or Facebook.
Contact
Christie Denniston
Associate Vice President of Strategic Engagement
Institutional Advancement
303-827-5164
Scott Trotter
Senior Director of Communications
University Marketing and Communications
801-863-6807