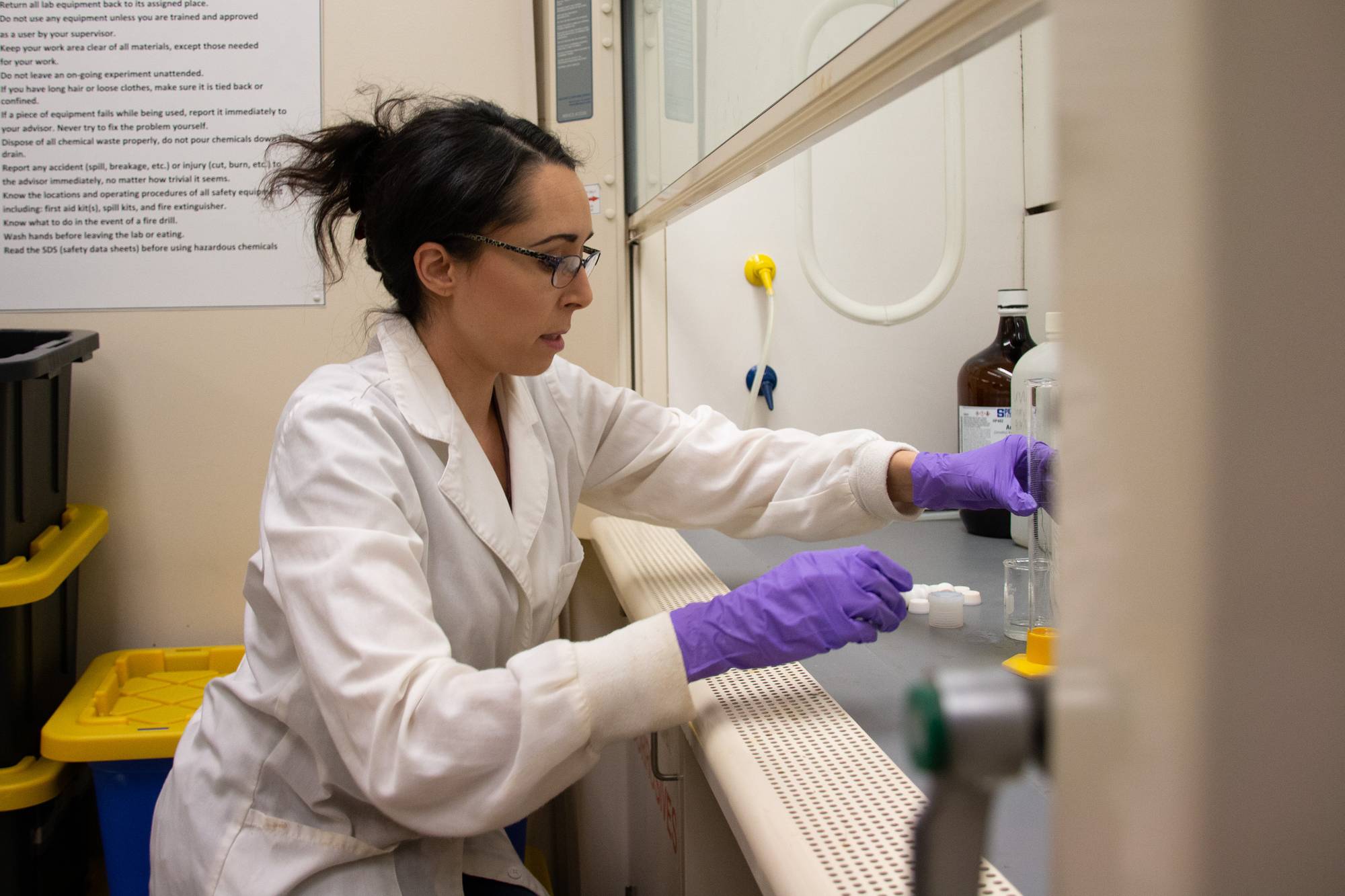 Graduating UVU Student Reflects on Challenges and Success
FEBRUARY 21, 2023|  By Heather Bergeson
When Marcy Brooks, a senior majoring in environmental science and management, decided to complete a degree at Utah Valley University (UVU), she couldn't have foreseen where the next few years would take her. As a mother of three, balancing school and home life was a top priority.
In fall 2017, only one semester after her return to school, Marcy suffered a stroke. As she recovered, she had to relearn how to speak, write, use fine motor skills, and process information. But this setback didn't deter Marcy from finishing what she had started at UVU. Less than one year later, she was enrolled in a full semester schedule. She worked with her professors and Student Accessibility Services to manage her coursework and continue following her passion.
She said, "I started relearning how to read and write. It was so hard. But I was so determined to get back to where I was. I wanted to get back to UVU. I kept pushing every day, and I got better every day, because I wanted to continue with my degree."
Once she felt confident performing in her classes, Marcy decided to pursue research opportunities to gain real-world experience in her career field. She said, "I was graduating in a year, and I needed some real-world experience." She was nervous about her ability to complete all the tasks that would come with hands-on research.
Marcy knew that her mentor, Dr. Eddy Cadet, a professor of environmental health, was leading a research team studying Utah Lake. She decided to ask him whether she could participate. Standing at his door, gathering the courage to knock, was one of the most intimidating actions she had taken since her recovery. After a pivotal conversation about her goals as a student and a researcher, Dr. Cadet invited her to be a part of his student research team. She credits Dr. Cadet's mentorship to helping her "find a pathway to succeed."
During her time on the team, Marcy participated with a project funded by the National Science Foundation (NSF) that was researching carp in Utah Lake and how they affect the biome. This hands-on learning experience was transformative for Marcy, and it led to her receiving an internship as an environmental technician with Savage Brothers.
Donors can have a substantial impact on helping students like Marcy return to school and successfully complete a degree. Marcy said, "When a student feels valued in their endeavors, they are more likely to succeed in their field. Donors could be changing someone's path for the good and impacting their future."
Looking back at her UVU journey, Marcy said, "My stroke brought out strength and resilience in me that I never thought was possible. UVU has helped me in ways that I can't even express." Marcy will graduate in December 2023 and plans to pursue a career in environmental impact.