Scott M. Smith Building Groundbreaking
September 21, 2023|  By Heather Bergeson
Utah Valley University (UVU) broke ground on the Scott M. Smith Engineering and Technology building on September 21. This innovative space will enable more students to pursue degrees in engineering and technology fields. There will be increased lab and office space, classrooms, and conference rooms that will align technical infrastructure with existing and emerging technologies as the number of students grows.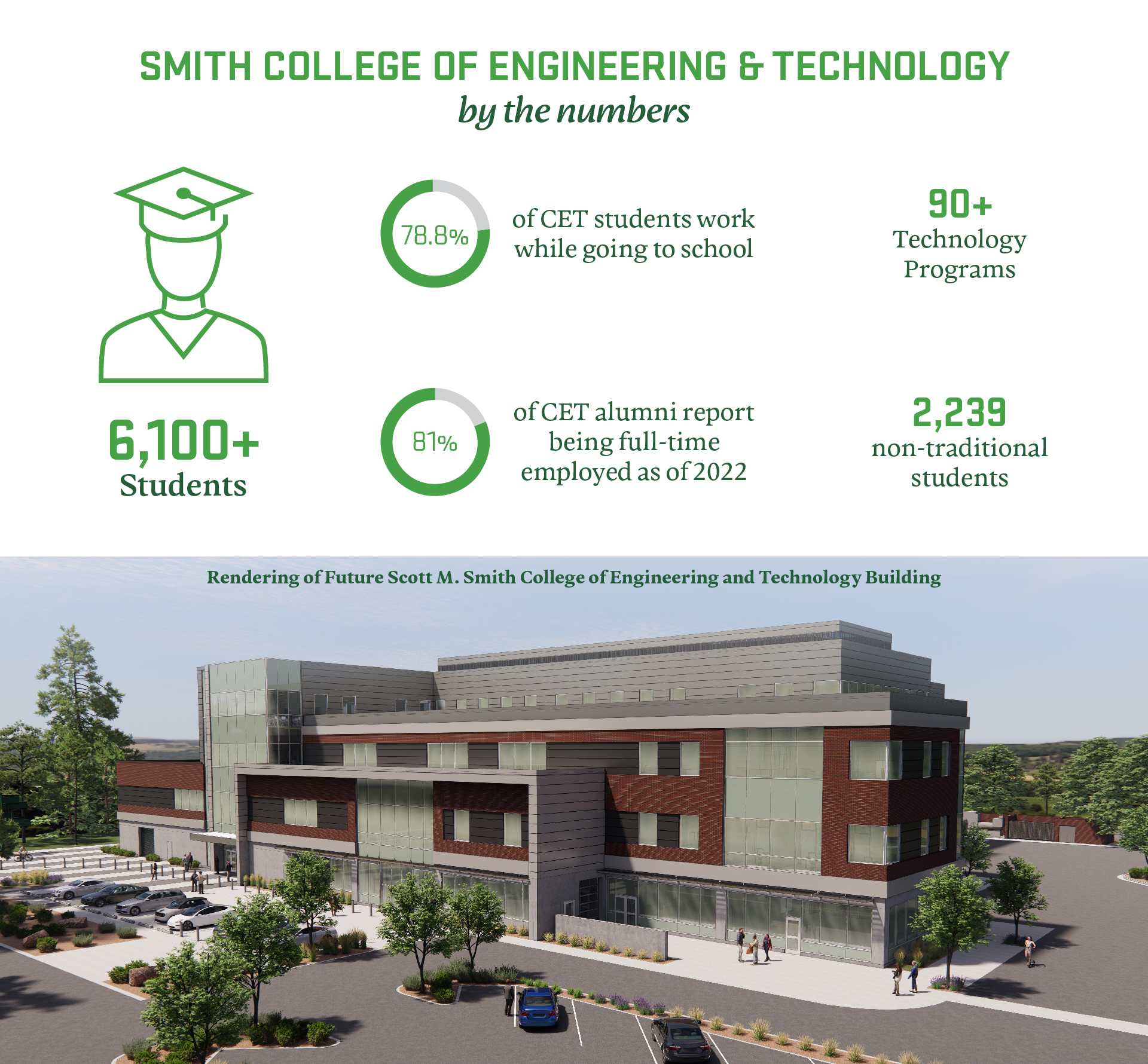 "It has been a dream for Karen and me to be able to give back in a way that would positively impact peoples' lives and help boost the local and state economies," said Scott M. Smith. "We feel like we are investing in the future of generations of new engineers and computer scientists and wanted to do it in Utah County. Karen and I grew up here. Our children were raised here, and we started Qualtrics in our home in Provo. Utah County and Utah Valley University hold special places in our hearts." 
Make an impact TODAY to support students in the Scott M. Smith College of Engineering and Technology.