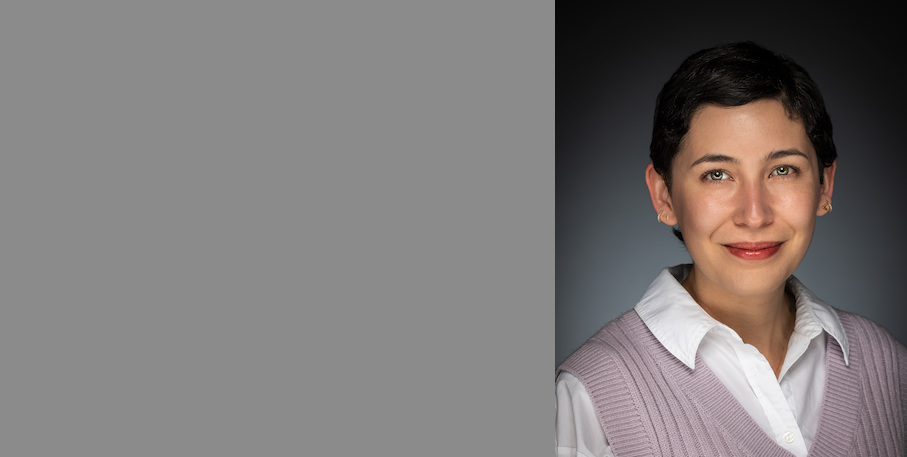 UVU Student Pursues Medical Career With Help From Scholarships
May 23, 2023|  By Heather Bergeson
Six years ago, Oriana Freeman made the decision to leave her home country of Venezuela. Freeman was in her final year of medical school when the political, economic, and social crises in her home country became too much to handle.
"Telling my family about my decision to leave was the most difficult thing I have ever done, but they all supported me," Freeman said. "I remember the day I left, January 20, 2017. My mom gave me her last $10, and that was all I had in addition to a bag full of dreams — the American Dream."
A year and a half after Oriana arrived in the United States, she married her husband, Ryan. Together, they now have a young daughter.
"After we got married, I applied to UVU to complete my degree and continue pursuing my goal of becoming a doctor," she said. "UVU is a place where diversity is their flag, and I feel accepted for who I am—an immigrant working hard to make her dream come true against all odds."
Freeman hasn't given up her goal of becoming a doctor, despite the challenges and obstacles that she faces every day.
"Pursuing a degree in medicine is a long and challenging journey that requires a significant amount of time, dedication, and financial resources," Freeman remarked. "My husband works day and night to provide for our family and support me while I'm in school."
With the financial costs of going to school and starting a family, receiving a scholarship was essential in helping Freeman focus on her studies.
"This scholarship has helped me tremendously by providing me with the financial support I need to continue my degree," Freeman said. "It has helped to relieve the financial burden of tuition, textbooks, and other expenses, which has allowed me to focus more on my studies and my daughter. This scholarship has also provided me with a sense of validation and encouragement that my hard work and dedication are recognized and appreciated."
At the 2023 UVU Scholarship Luncheon, Freeman shared her inspiring story with UVU donors and thanked them for their support.
"Your generosity and support are instrumental in helping students like me pursue their dreams and achieve their goals," she said. "This scholarship has made a significant impact on my life, and I will forever be grateful for the opportunities it has provided me. Thank you from the bottom of my heart."