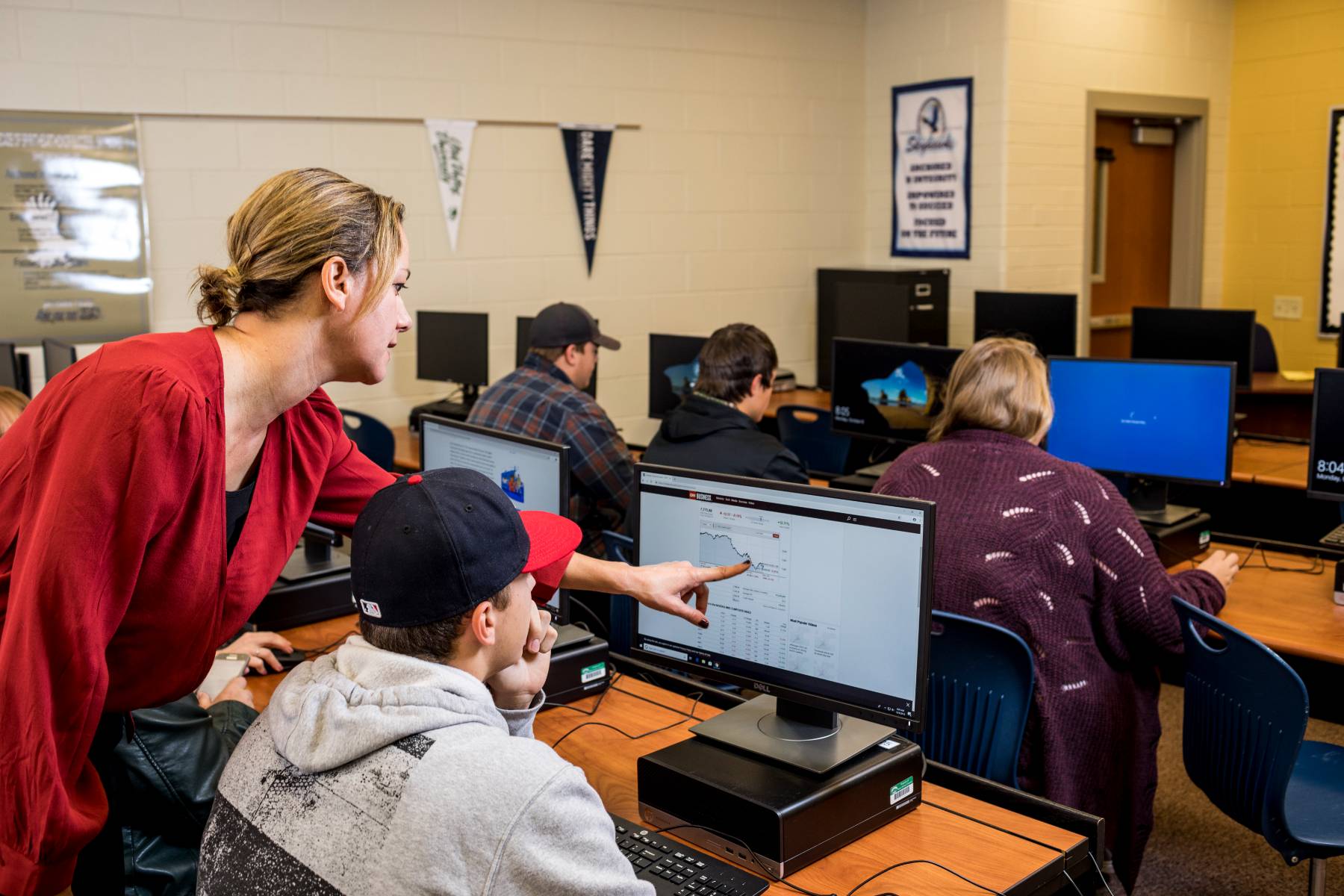 A Teacher's Impact
The life-changing profession of educating the future
May 05, 2023| By IA Staff Member
In 1978, Marshall High School English teacher Lyle Meyer wrote a letter to one of his students, encouraging him to believe in his stellar writing abilities and to continue pursuing education once the school year ended.
The letter completely transformed the student's life. The student was Kris McFarland, current chief human resources officer at WCF Insurance and Utah Valley University (UVU) Foundation Board Member.
Then a senior in high school, Kris received the letter at a time when education was not important to him or his family. Neither of his parents finished high school and no long-term plans of attaining a college degree were in his future. Yet, the support of that one teacher changed everything.
"[He] saw more in me than I saw in myself," said Kris.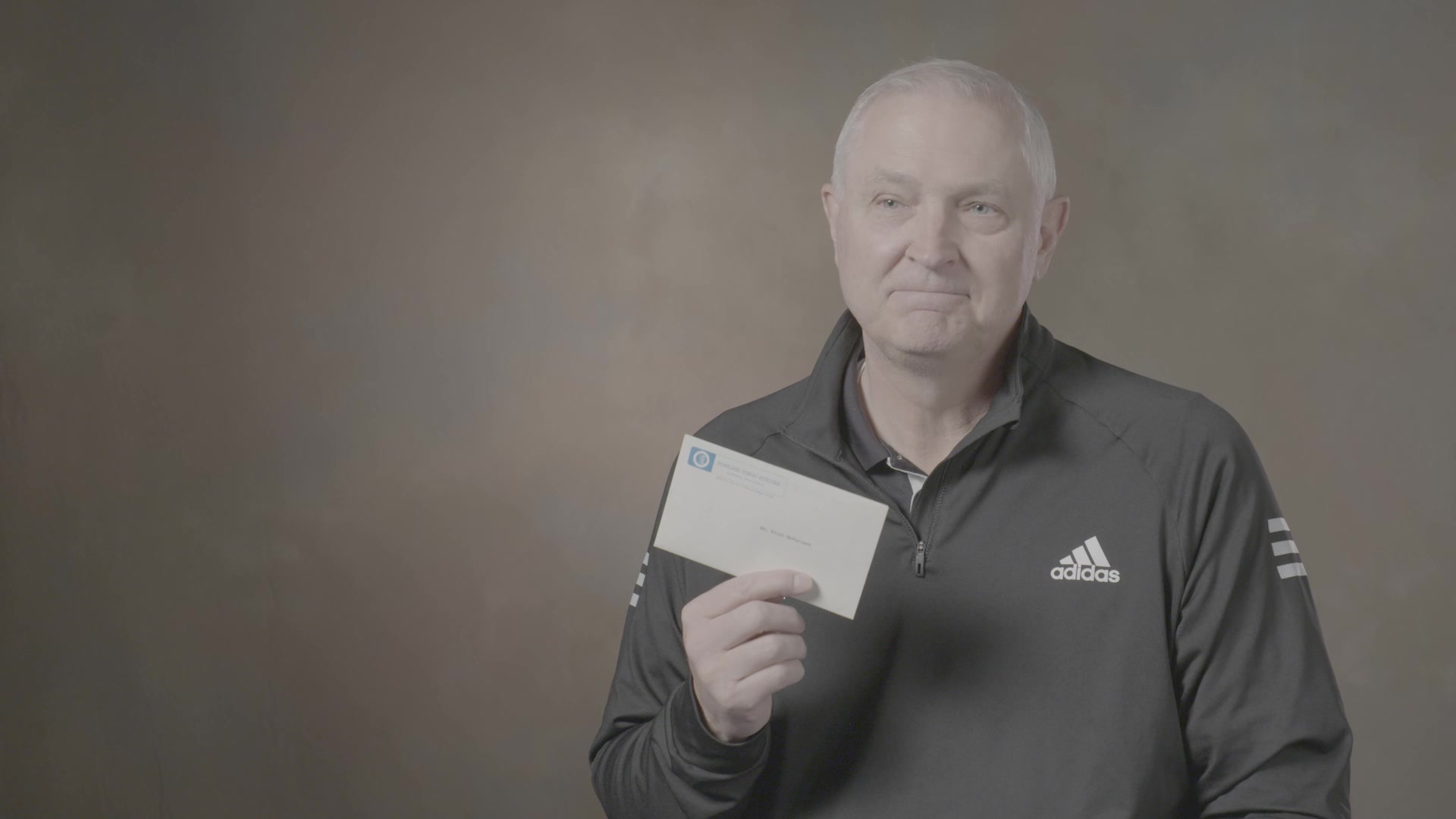 Kris McFarland holding the letter he received in 1978 from his teacher Lyle Meyer.
Meyer's genuine care guided Kris to graduate high school with a greater understanding of the importance of learning. And even when Kris was no longer one of his students, the teacher he had so much respect for continued to support him.
Thanks to the overwhelming generosity of Meyer and a $500 scholarship he provided to Kris, the student who once never dreamed of going to college was able to attend. Kris eventually earned a master's degree, establishing a successful life for himself, his wife, and their five children.
The difference Meyer made in his life was so significant that Kris still has his letter today, nearly 44 years later. He holds it proudly and smiles when speaking about it, showing the lasting impact a teacher can have on a student's life.
"He was absolutely amazing, changed my life," said Kris.
Jeanette Bennett, founder and editor-in-chief of Bennett Communications and UVU Board of Trustees Member, was also impacted by an extraordinary educator during her time as a high school student.
The teacher's name was Mr. Bennett. He taught journalism, the profession in which Jeanette has garnered a national reputation for her work. However, before her success, she was just a student in Idaho Falls, Idaho.
Jeanette, like many other students in her school, desired to take Mr. Bennett's journalism class because of his inspiring nature and reputation for bringing out the best in students. He did just that for Jeanette, who would not be where she is in life now without his influence.
"I started to see a world that was bigger than the one I had originally envisioned for myself," said Jeanette.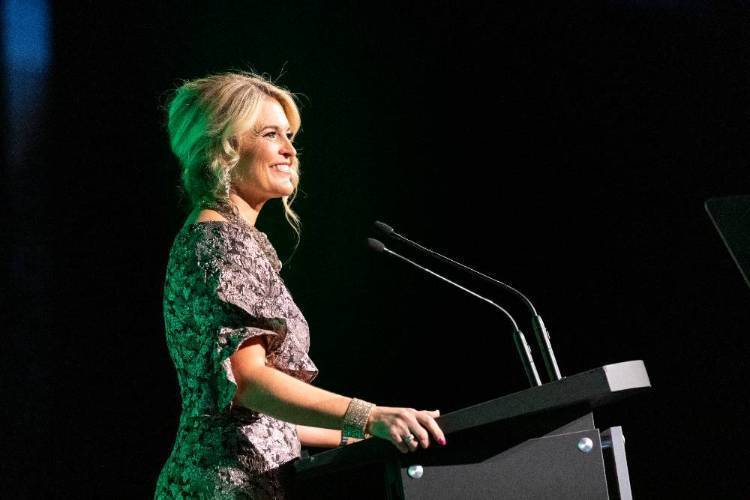 Jeanette Bennett speaking at UVU's 2019 President's Scholarship Ball.
One teacher and one class served as the springboard to a prosperous life for the teenage student. Jeanette has never looked back.
The two teachers, who became educational heroes for Kris and Jeanette by transforming their lives, show the impact educators have on their students.
Recent data from the Utah Governor's Office of Management and Budget, Office of the Legislative Fiscal Analyst, Utah Association of Governments, Kem C. Gardner Institute, and other research entities indicates that one in five Utahns is a public-school student.
With Utah County's population projected to surpass one million residents by 2065, the demand for innovative and impactful educators will continue to increase, making the UVU School of Education vital.
"A teacher equals opportunity. A teacher equals inspiration," said Jeanette.
Donor support will further empower the UVU School of Education to provide future teachers with remarkable resources, adequately preparing them for life in the classroom when the responsibility to educate is in their hands.
Interested in supporting the Utah Valley University School of Education?