College of Engineering and Technology
NATHAN MEIGS
Associate of Applied Science
Pre-Engineering (Chemical)
A graduate of Lehi High School, Nathan Meigs plans to attend the University of Utah to pursue a degree in chemical engi-neering next year. He also plans to attend graduate school for advanced degrees in nuclear engineering. Meigs was awarded the Utah Flagship Award with a scholarship at the University of Utah. He held a 4.0 GPA at UVU and was on the Dean's List for four semesters. He says his UVU experience "has given me place to achieve and launch into a great major with a pre-degree. UVU has helped me to feel confident in my ability to succeed with the proper amount of hard work." Meigs is the youngest of five children in his family and has been in more than 30 theater productions.
RACHEL BILLINGS
Bachelor of Science
Technology Management
Rachel Billings is graduating with a degree in technology management with an emphasis in fashion design. Billings has also earned a certificate of proficiency in Six Sigma Green Belt. She is a graduate of Timpview High School and also attended and graduated from the Fashion Institute of Design and Merchandising. She was awarded the Dean's Merit CET-Technology Management Scholarship in 2019; was a Fashion Designer Award Nominee by the FIDM in 2017; and took First Place Overall in Fashion Design Star Event by the Family, Career and Community Leaders of America, 2015. She says she can't wait to merge her growing knowledge of fashion design with her love for sports and activewear along with the leadership and management skills she has learned at UVU. "UVU has taught me the principles of creativity and innova-tion, quality management, and project management," Billings says. "All these will give me an edge in the fashion industry." She says she loves new fashion design techniques and applica-tions, hiking, and staying active.
College of Health and Public Service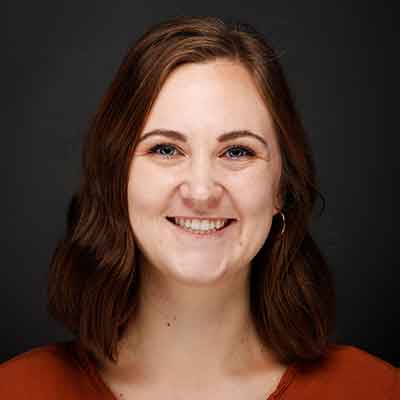 Associate of Science
Nursing
From South Jordan, Utah, graduated from Bingham High School, Sydnee Davis was named a Health Occupations Students of America national champion in 2015. She received the Presidential Academic Merit Scholarship and the Utah Regents' Scholarship. She plans on earning a bachelor's degree, working for the next two years as a registered nurse, and then earning a certification as a nurse examiner for sexual assault. Her goal, she says, is to be a forensic nurse but may also go back to school eventually to become a nurse practitioner. She says her UVU experience has transformed her into a more well-rounded person. The nursing faculty, she says, "through their examples, have taught me more than just the assigned curriculum." She says she is grateful for the camaraderie her fellow students and she built over the last two "stressful years." Davis is the oldest of five children and loves hiking, traveling, reading, and writing. Her dream is to visit the seven Wonders of the World — "And I only have five left!" She enjoys writing young adult fiction novels, having self-published two books and working on a third. She also enjoys working part time as a digital marketing specialist.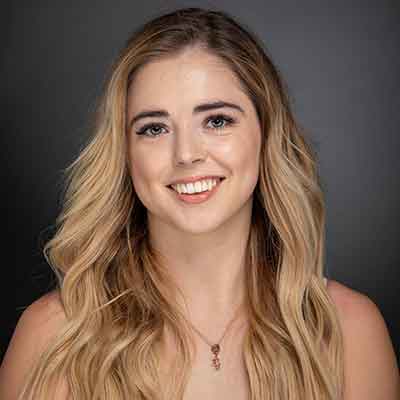 ASHLEY MARIE LAMB
Bachelor of Science
Criminal Justice – Law Enforcement
VIEW SPEECH
Ashley Lamb graduated from a private Christian school, Colorado Heritage Education School System, located in Greeley, Colorado, which monitored and assigned her work. However, she notes, "my mother was the one who taught me. I was technically homeschooled from preschool up until I graduated high school." She graduated high school with high honors and has been on the Dean's List at UVU every semes-ter. Lamb plans to continue at UVU to complete a Bachelor of Science in psychology. She hopes to join the Air Force and go to officer training school, and then work for a federal or local agency and investigate crimes against children or help victims of these crimes. She says UVU has aided her with her goals by connecting her with professionals that are employed in her future career field. "Because of UVU, I have met people who I now consider close mentors. I have really enjoyed the small classes that UVU offers. Instead of simply being a number in a large lecture hall, I have gotten the opportunity to get to know my professors and have been able to learn more from them because of this." Lamb enjoys traveling all over the United States but has yet to leave the country. She plays competitive soccer and was on a competitive dance team for the majority of her life. She says, "I am eternally grateful that my mom sac-rificed her time to teach me, because she instilled in me a drive to succeed in all that I do. Without her, I doubt that I would be the kind of student that I am today."
College of Humanities and Social Studies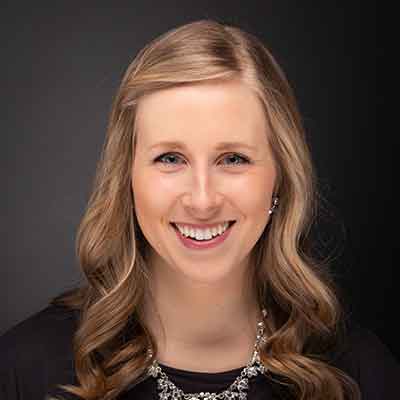 ANNA CHRISTINE PETERSEN
Bachelor of Science
Communication and Speech Communication
VIEW SPEECH
About Anna Christine Petersen
From Kaysville, Utah, and a graduate of Davis High School, Anna Christine Petersen was published in the Fall 2019 issue of UVU's Journal of Student Leadership. She was awarded an academic scholarship, as well as the Wolverine Ambassador Scholarship, and is the founder of the Fighters Against Porn Club that was awarded the Outstanding Start award. She represented UVU at the National Association for Campus Activities (NACA) spring 2019 national conference, and was a contributor and research assistant to UVU research on women's experiences that was to be presented at the National Conference on Undergraduate Research this spring. After graduating, Petersen completed an eight-month communica-tion internship for The Church of Jesus Christ of Latter-day Saints. In January 2020, she welcomed her first child and is now teaching classes online. In the future, Petersen says she plans to complete a master's degree and work for a nonprofit organization. "UVU gave me the opportunity and resources to chase after anything I could dream up," she says. "UVU had so many amazing people and programs that helped me to have an incredibly meaningful college experience and discover all that I am capable of. My professors and mentors took a sincere interest in my life and pushed me to become my best self." Petersen enjoys being outdoors, creating music, and enjoying life with her husband, Garrett, and son, Finn.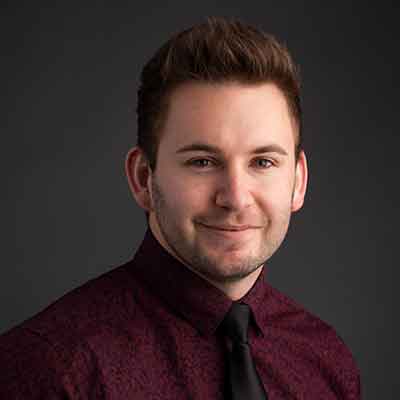 Bachelor of Science
Chemistry
VIEW SPEECH
Anthony Collins is receiving a Bachelor of Science in chemistry with an emphasis in biochemistry. He is a graduate of Windsor High School in Windsor, California. Collins is a recipient of scholarships from the UVU Ambassadors program, UVU Honors Program, and UVU Student Association, as well as the Bill and Margaret Pope Scholarship. Collins rans for UVU student body president — "came in second with 681 votes" — and was the College of Science student senator. He was also a Wolverine Ambassador and was involved in the UVU Honors Program. Collins says he plans to pursue further education to become a physician, with a special interest in emergency medi-cine. "UVU's open enrollment was a huge factor in my success today. This policy gave me a chance to pursue my dreams and to meet a diverse group of peers that have helped me grow and succeed. The many extracurricular opportunities inspired me to pursue excellence and extend my knowledge beyond the classroom," he said. "UVU's affordable tuition was an essen-tial factor in my pursuit of higher education and ultimately brought me to my goal of pursuing medicine and giving back to my community." Collins loves working out and used to be the Swolverines Club president, which was a health and well-ness club on campus. When not in the library, you can find him at the nearest pizza place with a triple pepperoni pizza.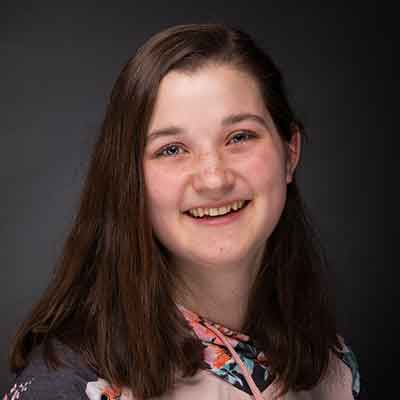 ESTHER BECK
Associate of Science
Art & Design
VIEW SPEECH
Esther Celeste Beck is graduating with an associate degree in arts, majoring in art and design. She notes she is a proud graduate of "The Beck Bastien for Better Brains, my home in Highland, Utah." She holds a certification from the Institute of Healing Arts as an emotional health facilitator, and was also awarded a Presidential Academic Scholarship. Beck says she plans to continue her education through a master's degree in marriage and family therapy, with a possible certification in art therapy. She says she hopes to facilitate emotional health through therapy techniques. She also says the wide range of classes and degree programs at UVU gave her an opportu-nity to experiment "and discover what I love to do while still moving toward my academic goals. I have loved working with and learning from each of my professors who truly care about my success academically and professionally. The teachers are so understanding of my situation as a busy, working student and are available to counsel and talk about topics besides classwork and grades." Beck says she enjoys exploring new things, including art projects, writing and performing musical arrangements, and public speaking competitions. Her favorite pastime is horseback riding. "I also look forward to entering my artwork in art shows and exhibits and traveling to fulfill my love of adventure and photography."
Bachelor of Science
Art & Design
VIEW SPEECH
Heather Nicholle Avery, from Herriman, and a graduate of Herriman High School, is receiving a Bachelor of Fine Arts degree with an emphasis in graphic design. She is a recipient of the Regent's Scholarship and was a 2019 American Graphic Design Award winner. She says she hopes her career path will allow her to build effective brand identities and designs for emerging companies that she believes in. In 2018, Avery started her own graphic design business while still attend-ing UVU. She hopes to be able to help other students by cre-ating opportunities in her growing business. Avery says she also may pursue a master's degree. "The way the BFA graphic design program was set up allowed for a lot of flexibility in the way I approached design projects. This made it possible for me to get as much out of school as I desired, as the outcome depended heavily on what I put into it. Although I am not pur-suing the traditional route after school (getting a job in the industry), going to school was 100% worth it to me. I know that the professors and design program at UVU gave me crucial tools that helped me be successful in my design business and has set me up for a great future." Avery is married to her high school sweetheart, Joshua, and the couple recently had their first child. She loves any outdoor activity, cleaning, and making people laugh.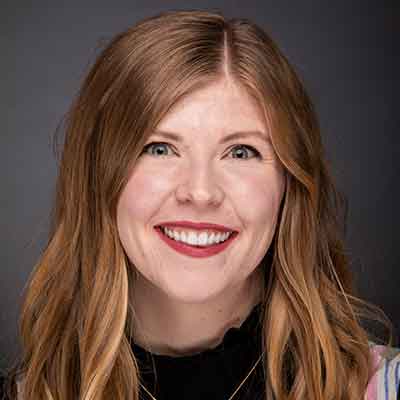 Bachelor of Science
Elementary Education
VIEW SPEECH
Jadrie Lynn Davis is graduating with a Bachelor of Science in elementary education. Now living in Lindon, Utah, she is a graduate of Timpanogos High School and also previously attended Chapman University in Orange, California. She received the Dean's Merit Education Scholarship, has been on the Dean's List for fall and spring semesters 2017–2020, and received an Associate of Science in pre-elementary education with high honors. A mother of two, she will be focusing on being a mom for the next few years, then she hopes to teach in an elementary classroom. "After gaining experience with my own classroom, I have other education goals, including earning my doctorate and researching various topics in educa-tion and early childhood development," Davis says. She says she has always felt she had a strong team of faculty members behind her to support her "in what felt like a lofty goal of grad-uating with my degree and teaching license. UVU's rigorous and immersive program has prepared me to be an effective educator and has supplied me with the knowledge and skills to be have a long and successful career teaching." She says the best part about her UVU experience has been learning in an engaging and hands-on program where she was able to study, observe, plan, practice, and receive coaching and critique on how to teach. She completed seven of eight semesters at UVU as a mother. "My education and the opportunity to educate children is something my family and I have sacrificed greatly for. Between living off of a very frugal student budget, jug-gling opposite schedules as parents ... my husband (graduat-ing from BYU) and I have spent every last ounce of energy and almost every dollar in the bank in pursuit of this achievement. I am so honored to be named the School of Education's valedic-torian, and I am ecstatic to become a licensed and practicing elementary school teacher."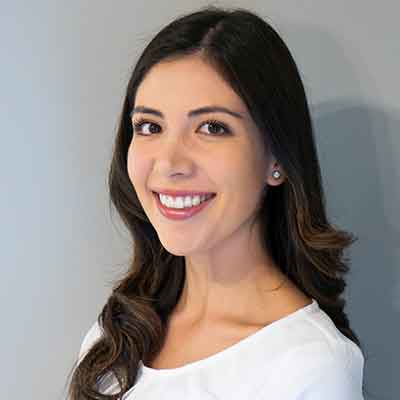 SILVIA MARINA SIERRA CASTILLO
Associate of Science
University Studies
VIEW SPEECH
About Silvia Marina Sierra
Silvia Marina Sierra Castillo is a graduate of Colegio Concepción de Chillán in her hometown of Chillán, Chile. Among the honors she has earned are the Integral Student Award, 10th grade, and Best Classmate Award, 11th grade. At UVU, she was on the Dean's List, 2019, and received a UVU scholarship for fall 2019 and spring 2020. Castillo's plans are to earn a bachelor's degree in biochemistry and then attend medical school. With English as a second language, Castillo says she had fears about not fitting in at UVU, but found that no one ever judged her, instead only helped her. "I left home to study in a foreign country, thinking college was going to be the hardest thing to do without my family by my side, but UVU made me feel like I found a new home with a new family that would support me along this journey," Castillo says. "I have amazing professors who love their jobs and are happy to help students succeed. I can enjoy many amenities provided by the school, and I can study happy." Recently married, she says she enjoys simple times with her entire family — hiking, dancing, skiing, playing music, eating together, attending church services together, and traveling.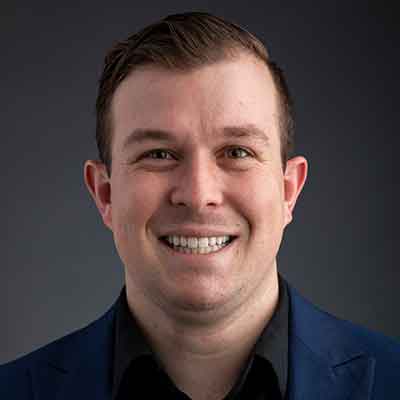 BRYAN LACERDA
Bachelor of Science
University Studies
VIEW SPEECH
Bryan Lacerda, a graduate of Mountain View High School in Orem, Utah, has earned a Bachelor of Science degree in University Studies, with an emphasis in Humanities and Social Science. Lacerda currently works as an academic advisor in the Woodbury School of Business and hopes to pursue a master's degree in executive coaching and run his own business. While at UVU, he was a vice president in Phi Theta Kappa and conducted research on global warming which was presented at the 10th International Conference on Climate Change, held by the University of California at Berkeley. Lacerda maintained scholarships from the Honors Program at UVU, the Multicultural Center, and TRIO. Lacerda says despite many personal challenges, such as mental illness, financial struggles, and balancing other demands, he felt UVU focused on helping non-traditional students. "My professors pushed me out of my comfort zone, and they were willing to give constructive criticism," he says. "No matter where I went or who I spoke with, I was always treated with kind-ness. The university became more than a place of learning, but also a place of friendship and growth." Lacerda says he is passionate about "learning about personalities and personal-ity assessments," as well as creating mocktails with his wife. Given a choice, he would spend his free time on a beach with his family.
Woodbury School of Business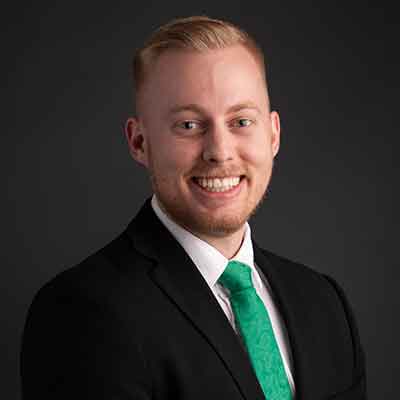 S. ANDY GREEN
Associate of Science
Business Management
VIEW SPEECH
S. Andy Green is receiving an associate degree in business management. A graduate of Lehi High School, Green was an honor graduate (top 10%) at U.S. Army Basic Training in Fort Sill, Oklahoma. He was also named a distinguished honor graduate (top of class) for a U.S. Army AH-64D Apache attack helicopter maintainer course at Fort Eustis, Virginia. Green plans to graduate with a bachelor's degree in finance, with minors in accounting and business management in December 2020, then start a career as a financial analyst and continue to get an MBA in finance. He says UVU made it possible for him to work full time to support his family and fulfill his obliga-tions with the Utah Army National Guard, all while obtaining a great education. UVU, he says, has helped him progress his career and obtain advancements that have offered better com-pensation and more challenges. "As a non-traditional student, UVU has been the perfect fit for me. I appreciate that the focus was more on my education rather than making sure I was having a traditional college experience. UVU offers nec-essary courses at times that fit my schedule and has smaller class sizes which allow a more intimate learning experience with the instructor." Green and his wife, Katie, have two chil-dren. He enjoys working out, mountain biking, dirt biking, camping, fixing mechanical equipment, "serving others, serving my country, serving in my church, and serving God."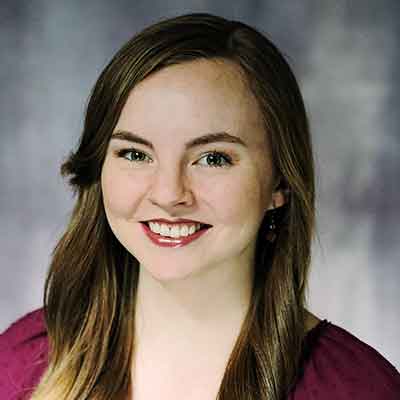 Bachelor of Science
Accounting
VIEW SPEECH
About Courtney Allen Cowley
Courtney Allen Cowley is graduating with a Bachelor of Science degree in general accounting, with a minor in busi-ness management. She currently lives in Austin, Texas, but is a graduate of Wasatch High School, Heber City, Utah. She earned a UVU Presidential Scholarship and is a board member of the UVU Women of Woodbury. Cowley is cur-rently working full time as an accounting associate at DK Partners, PC, in Austin, while her husband completes his train-ing at the University of Texas at Austin Dell Medical School. She says she is considering furthering her education to obtain a master's degree and sit for the CPA exam, and eventually start an accounting and bookkeeping service for small busi-ness clients. Cowley spent four years performing around the world with a professional dance company before returning to her education at UVU. "Thanks to the flexibility in scheduling and a wonderful faculty willing to work with me, I was able to complete my professional dancing career while transitioning into higher education," Cowley says. "I was able to enter my career field as a competitive applicant, confident in the educa-tion and support I had received from my university. My pro-fessors and advisors showed me how my past and future goals could all be unified and accomplished through UVU." Cowley and her husband travel whenever they can, and love trying all the food Austin has to offer — "but the Utah mountains will always hold a special place in my heart."