Important Notice
Please keep in mind that you must apply to graduate regardless of if you are participating in any ceremonies.
Posting of Degrees
Check your graduation status in myUVU (Student> Registration & Academics> Degree Information).
Degrees will start to be awarded approximately two weeks after the end of each semester.
The awarding process takes approximately six to eight weeks and is done alphabetically by last name.
Diplomas are mailed six to eight weeks after the end of the semester.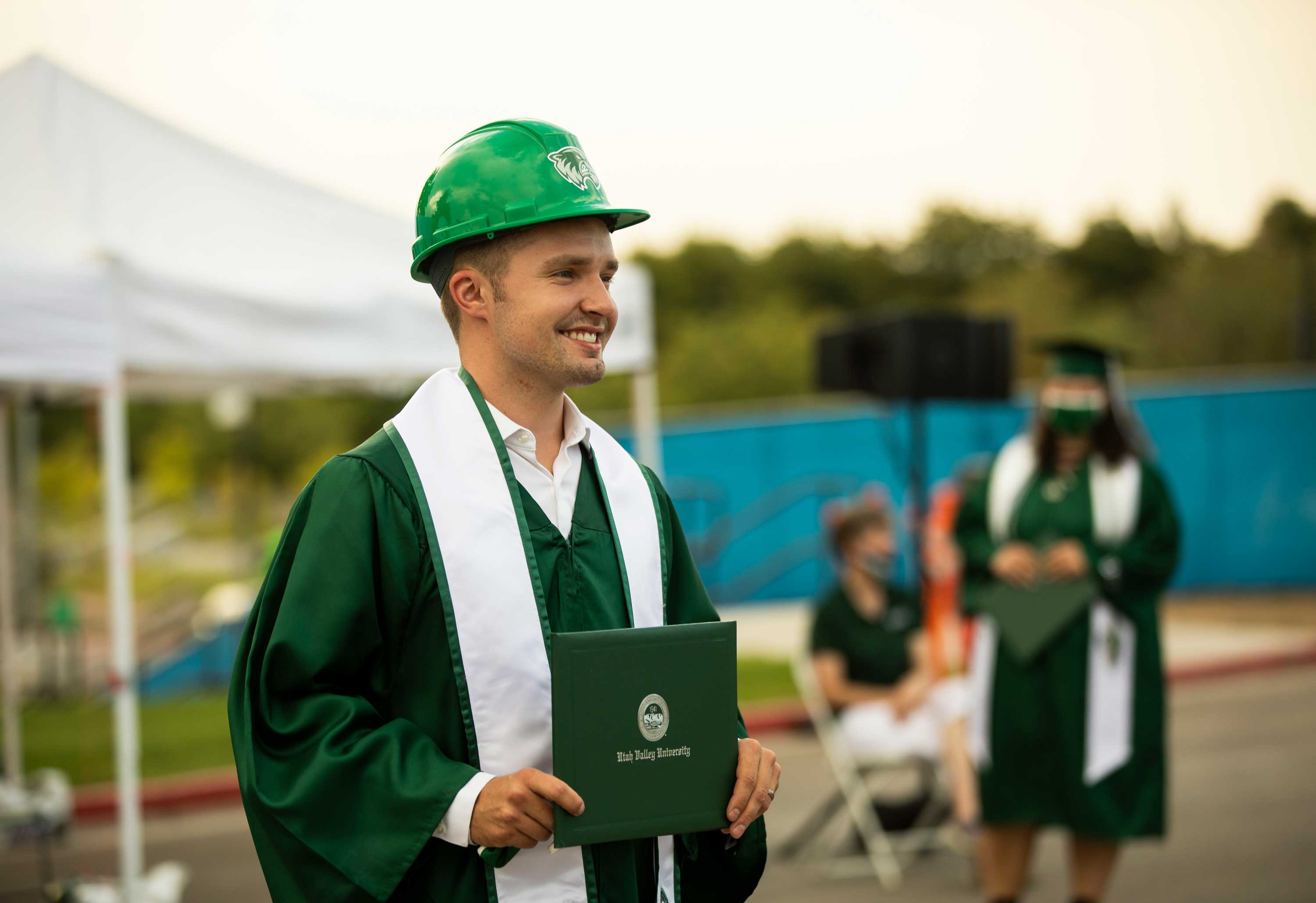 Ordering Transcripts
The legal documentation proving graduation is the Official Academic Transcript and may be requested through myUVU or Records.
If you have a hold, speak to the department that has placed the hold.
Diploma Ordering
Each UVU graduate is issued one free paper copy and one free digital copy of their UVU diploma issued at the end of their graduating term.
If you are Alumni of UVU, UVSC, UVCC, etc., you may order a new UVU diploma online through Michael Sutter.
Reissued diplomas cost $25 each, which you will pay for at the time of your order.
If you graduated before Fall of 2019, please select the "Request a Secure ID" option on the Michael Sutter's website.
Deficiency Notices
All correspondence regarding graduation will be sent to your UVU student email account.
Notices will be sent as early as one week before the end of the semester and as late as two weeks after the semester.
What Could Prevent Graduation?
Requirements that prevent graduation may include, but are not limited to incomplete 'I' and missing 'M' grades, challenge and experiential credit, other non-UVU (transfer) credit, or any missing requirements.