If you are looking to provide a professional appearance that represents UVU, a branded polo is the way to go.
Please select the T-shirt style, color, logo, and placement by clicking on the toggle buttons below each shirt. Once you have chosen your polo selection, you can download the PDF mock-up.
Print instructions: Once downloaded, please submit through the standard procurement and purchasing processes.
*Marks may be printed or embroidered
Basic Polos
Style 1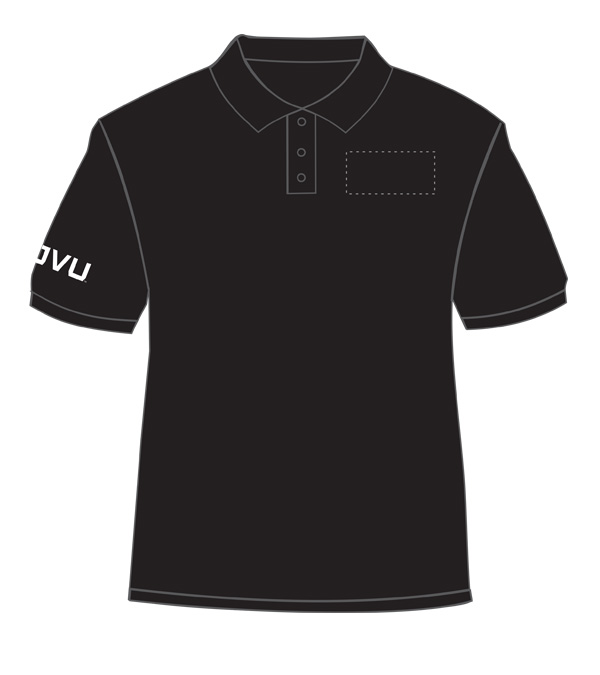 Blank with Sleeve Monogram