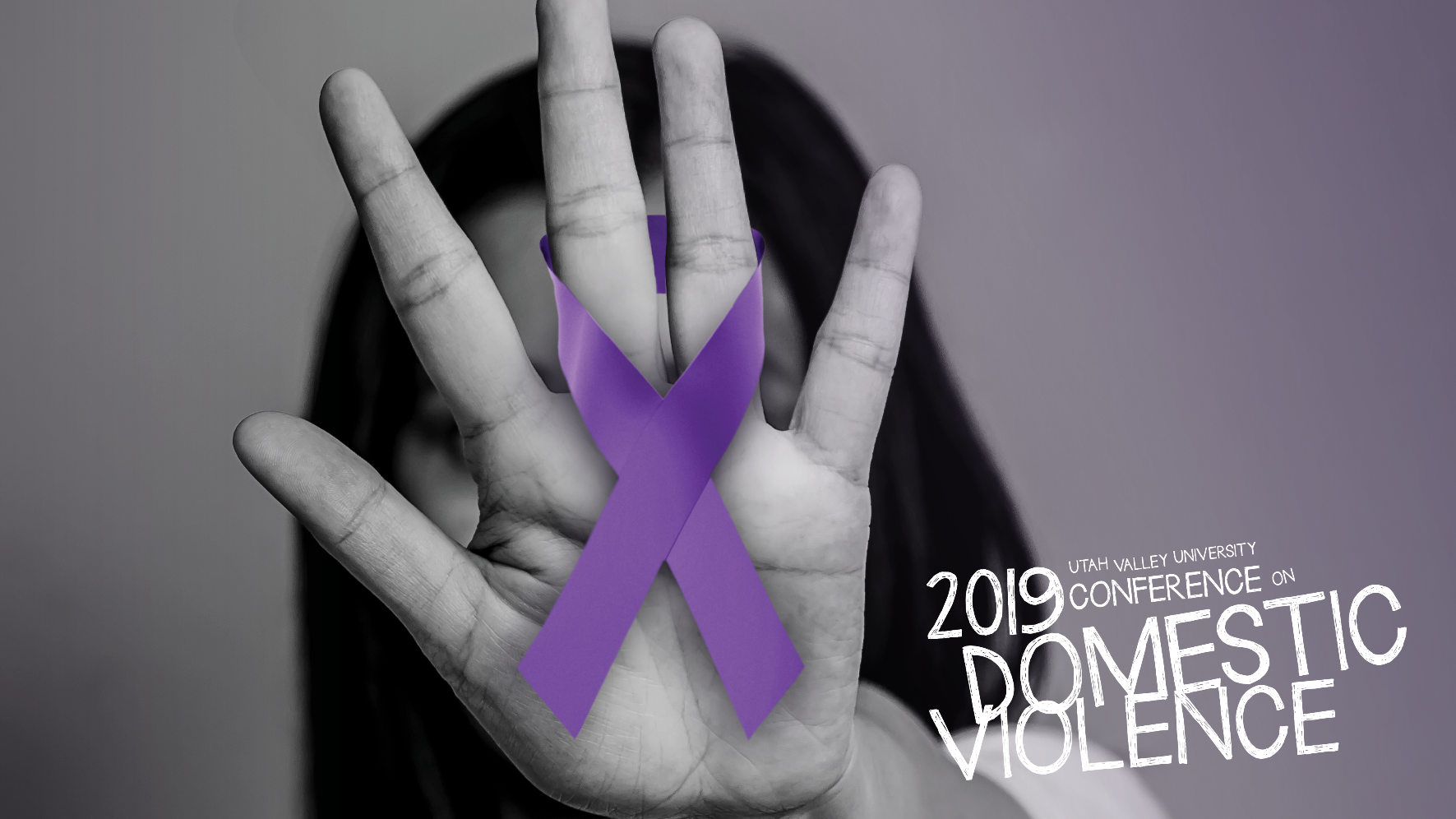 Utah Valley University hosts domestic violence conference
Purple ribbons — 1,800 of them — will cascade just beyond the doors of Utah Valley University's Grande Ballroom on April 16. Each ribbon represents 500 individuals in Utah who are victims of domestic violence.
During the 2019 UVU Conference on Domestic Violence, participants will hear from speakers such as Audrey Prosper who almost lost her life 10 years ago after being sexually assaulted, brutally beaten with a hammer, and set on fire by her estranged husband. Since then, Audrey has made the decision to use her voice for good by speaking out and sharing the invaluable lessons she's learned about how to thrive after violence.
The conference will be held atUVU's Sorensen Center between 9:00 a.m. and 4:00 p.m. It will feature several concurrent sessions dealing with the topic of domestic violence, including interpersonal, dating, and intimate partner abuse.
"Utah has some of the highest instances of domestic violence in the county. Increasing understanding, providing education and information for our community, and encouraging more open discussion are vital to addressing this issue," said Toni Harris, assistant dean of UVU's College of Humanities and Social Sciences. "Utah is known for valuing the family. Our culture is built on providing a safe and nurturing environment for our children. We must recognize and address the issue of domestic violence in order to make the changes needed to stem this growing attack in our homes."
The UVU College of Humanities and Social Sciences, Veteran Success Center, Student Health Center Crisis Services, Center for Social Change, the Women's Success Center and UVU Student Life — in conjunction with state and local sponsors — created the conference to create awareness and offer insight to those affected by domestic violence and those who provide treatment and services for survivors.
"UVU is committed to providing ongoing educational and informational opportunities to our communities," Harris said. "We strive to bring together thought leaders from around the country to help us address issues of importance to our state. We believe that this type of conference will help to encourage conversations and increase awareness, which will help guide us toward real, lasting, positive change."
For more conference information and registration, visit https://www.uvu.edu/chss/end_violence/.