UVU Bareback Rider Rises to a Top-10 National Finish After Overcoming a Debilitating Fall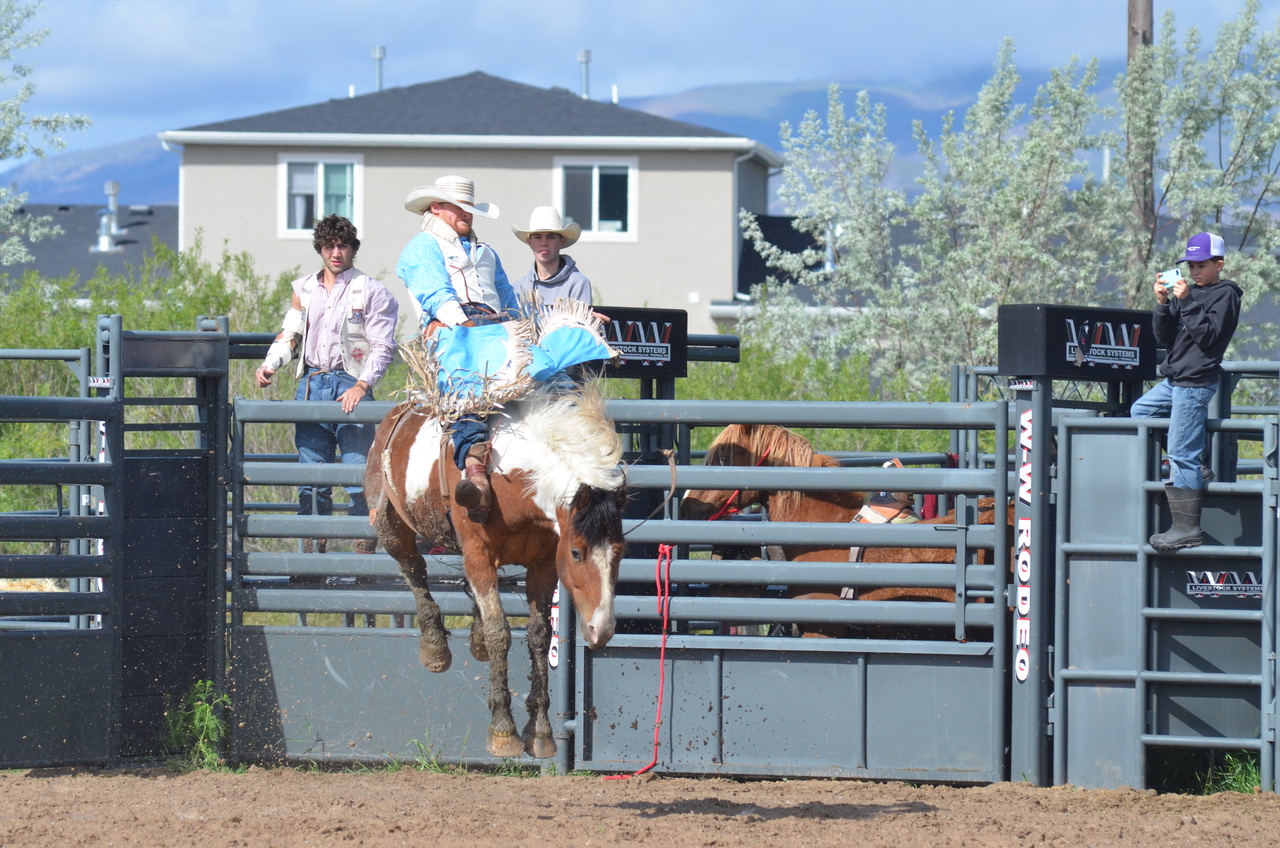 Utah Valley University student Derrik Thompson's sport is rodeo. His expertise is bareback riding. This season, he overcame a bad fall to celebrate a top-10 finish at the College National Finals Rodeo (CNFR). Thompson placed eighth in bareback riding at the CNFR on June 15. 
"At Casper I put on some of the best rides of my entire life, it was phenomenal." Thompson said. "The whole culture of a rodeo just being there, the friends, just everything about it was just awesome."
The CNFR was hosted by the National Intercollegiate Rodeo Association (NIRA) in Casper, Wyoming. Competitors from more than 100 universities around the nation competed in one of nine areas, including bareback riding. The National Finals Rodeo is the culmination of yearlong competitions that occur in 11 regions. The top three in each category move on to compete at the CNFR.
Thompson grew up in eastern Utah and enjoyed the Western lifestyle, but he discovered his passion for the rodeo during his sophomore year of high school. While on the UVU team, he competed in 10 rodeos over the year, and placed third for bareback riding in the Rocky Mountain Region. 
UVU's rodeo program helps students pursue the sport they love — while promoting academic success — by providing scholarships and financial assistance to its members. The financial assistance makes it possible for them to get an education while competing in rodeos.
Thompson's event, bareback riding is adrenalin-infused and fast-paced. It requires strength, tenacity, and a lack of fear. Riders must stay on a wildly bucking horse or bronco, without the benefit of a saddle, for a qualifying eight seconds. A rider is judged on their ability to control the horse as well as their spurring techniques for a total of 100 points. The contestant is judged on half of the points, while the horse they draw is judged on the second half. They compete in three rounds, with the top 12 in every event going on to compete in a final short round. 
It doesn't always end perfectly. Thompson's time in the arena was very nearly cut short by a bad tumble during the fall season. He credits his coach for bringing him back.
"UVU's been great, my coach especially, Shane Draper. If it wasn't for Shane, I wouldn't be anywhere from last fall season to this season." 
Now, Thompson is looking ahead to next season — and the next CNFR.
"I have big plans for next year, I think I can go really far."