Corbin Bleu & UVU: We're All in This Together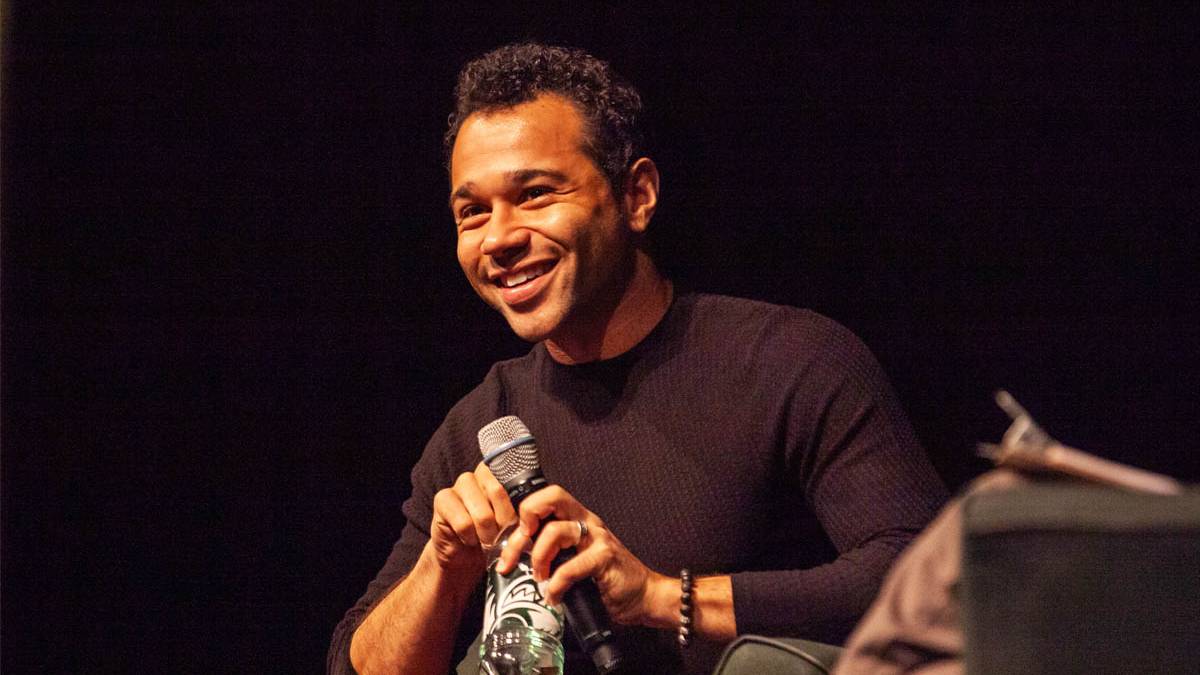 Photo by Natasha Colburn
From Disney Channel to Broadway to primetime TV, Corbin Bleu has an impressive career in the performing arts. His accomplishments and professional drive were the main topic of his "We're All in This Together" discussion held at UVU on September 24, 2019.
Bleu was invited to campus as part of the Utah Valley University Student Association's (UVUSA) Senate Speaker Series. Around 600 students attended the event to hear Corbin speak on his personal and professional successes, setbacks, and ambitions.
"We invited Corbin because we knew he would give great perspective for students, especially if they're interested in theatre or film productions," said Maddie Miskho, vice president of academics in UVUSA and manager of the Senate Speaker Series. "He's done almost everything­ — singing, live theater, movies, TV, Broadway — so he has unique insights about that career path and pursuing your dreams."
The event began with a moderated Q&A session led by Dr. John Newman, department chair of UVU's Department of Theatrical Arts for Stage and Screen. Bleu answered questions about his career that skyrocketed after he was cast as Chad Danforth in Disney Channel's popular "High School Musical" movies. He also discussed his transition from film actor to Broadway performer and the skills he acquired while performing in "Godspell" and "In the Heights."
Even with his successful resume, Bleu says that there continues to be backlash in his career due to his childhood stardom and race.
"There is one thing you need to know in this industry from an entertainment standpoint, but it can be applied to any major or career," said Bleu. "There can be a lot of naysayers. Block it all out and just do your job."
UVUSA hosted a competition prior to the speaking event, and 40 students were selected to have a special lunch with Corbin Bleu. Anna Tibbitts was one of the lucky students that won a seat at the luncheon.
"It was so exciting to have Corbin on campus and be able to interact with him," said Tibbitts. "I think it's really important for students to see someone successful in the careers they're also pursuing. Having them speak directly to us as students makes our goals feel more realistic, especially when they offer life advice and insight."
The Senate Speaker Series will continue next month with guest speaker Andy Buckley on November 19, 2019. Andy is best known for his performance as David Wallace on the TV series "The Office."