MTECH-LPN to Associate in Science in Nursing (ASN) with BSN Completion
LPN Program Information ASN Catalog Information RN LICENSURE COMPLIANCE TABLE
UVU Department of Nursing and MTECH have created a pathway for MTECH-LPN graduates to apply to the UVU ASN Program. Take your LPN degree to the next level of nursing by earning an ASN degree, and continue on to a BSN degree.
This program is only for MTECH-LPN graduates.
Apply to the LPN to ASN Program
Application Dates
| Entering Semester | Opens | Closes |
| --- | --- | --- |
| Fall | 3rd Monday in April | 3rd Friday in May |
| Spring | 3rd Monday in August | 3rd Friday in September |
ASN Student Learning Outcomes
Implement skills to meet the individualized needs of patients in structured health care settings.
Use established evidence-based nursing protocols in providing nursing care for patients.
Utilize sound judgment and critical reflection to prioritize nursing care for small groups in structured health care settings.
Assist in collection of research data within a structured format.
Demonstrate professional attributes including the ability to collaborate with the health care team, commitment to high ethical standards, and continuing professional development.
Apply standards of quality and safety in clinical practice. Evaluate the effectiveness of nursing care and teaching plans in promoting safety for patients.
Integrate and evaluate personalresponsibility and accountability in all nursing experiences.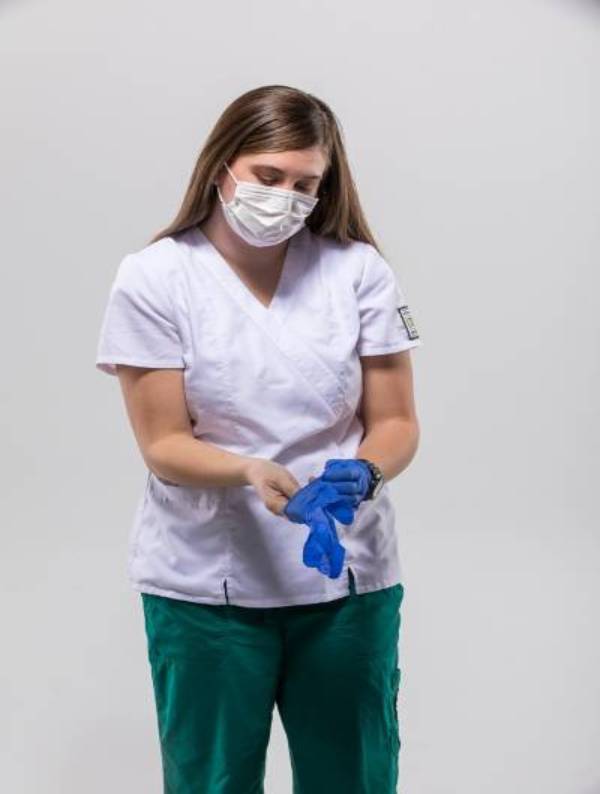 LPN FAQ
I have an LPN license. Why should I get an ASN or BSN?
National nursing governing bodies, such as the American Nurses' Association, feel the entry into the profession of nursing should be a BSN degree. Research has shown the more education you have, the better able you are to care for patients and keep them safe. In general, your income will increase with more schooling. Opportunities to work at specific locations within the profession will also increase.
Why would I choose UVU for my ASN degree instead of another school to become a registered nurse?
Graduates from the UVU Department of Nursing have an excellent reputation in our community. We believe in our curriculum, and we believe in our students' abilities to be successful in practice. We know you have many options for your nursing education. We encourage you to explore your options and choose the program that best fits your short and long-term professional needs and goals.
 What GPA do I need to get into UVU's nursing program?
If you have successfully graduated from MTECH within the last five years, applied to UVU and the UVU Department of Nursing, and have a 3.5 GPA, you will receive an interview with the Department of Nursing. 
 Do I need to be licensed as an LPN to apply to the UVU Nursing program?
No. You will submit your MTECH certificate of graduation with your UVU Nursing application, but you do not need to be a licensed LPN or provide your LPN license to apply.  We value your MTECH training.
 How many UVU credits will I get for my LPN courses toward my ASN degree?
You will receive 11 credit hours toward your ASN degree, which is equivalent to completing the first semester of the nursing program.  You will join the UVU Nursing program at the start of the 2nd semester of the ASN program.
 Why am I getting one semester of UVU credit instead of two for my LPN courses?
Within the curriculum of the UVU Nursing program, second semester students learn the role of the registered nurse on medical/surgical-level hospital units, incorporating RN responsibilities and RN skills.  Although some LPN students may have hospital experiences during their LPN training, the opportunity to learn and perform RN-level skills and responsibilities is essential to the development of a registered nurse. Because the UVU Nursing program trains students as registered nurses who have had optimum experiences, LPN students will begin in the second semester of the UVU Nursing program.
 At what point in the ASN program will I join the UVU Nursing program?
After you interview with the Department of Nursing and receive an acceptance, you will join the UVU Nursing program at the beginning of the second semester of the ASN degree.
 What can I expect my schedule to be like once I start the UVU Nursing program?
Currently, second semester ASN classes are held on Tuesdays, Thursdays, and Fridays.  These courses include classroom, lab, simulation, and clinical time.  Your schedule will be different each semester. (Please check the UVU Course Catalog for the most current listings, and speak with the nursing advisor.)
 Should I get my BSN degree?
Yes! We encourage all ASN graduates to get their BSN degrees.  Having a BSN degree is good for your career, your patients, and the profession.  Once you are admitted to the UVU Nursing program and successfully graduate with your ASN degree, you can seamlessly transition into the BSN program without reapplying.
How do I apply to UVU's MTECH-LPN to ASN Program?
Get started here.
Read more FAQs on the ASN information page.