602 Using Kaltura to Add Videos to Pages
Adding Kaltura Videos to Your Site
Step 1
Open the gadget menu by clicking the "electrical plug" icon in the upper right corner of OU Campus.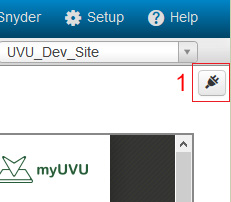 Step 2
Expand the Kaltura gadget.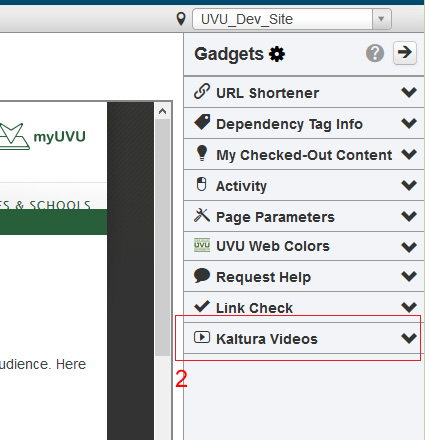 Steps 3 & 4
Click the "Browse" tab in the Kaltura gadget.
Using the drop-down menu, find the appropriate category for the video you with to insert. Once you have made a selection, a list of available videos will be populated below the drop-down.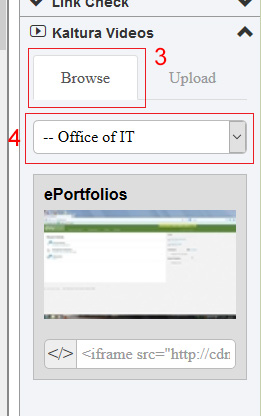 Step 5
Below each video is a snippet of code for embedding the video. Highlight the code for the video you would like to insert. Copy the code.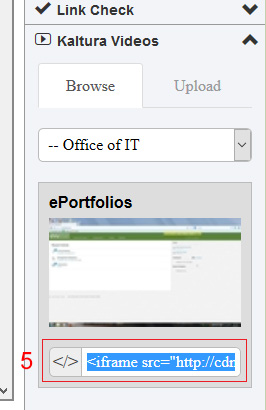 Step 6
Click on the "Insert Embedded Media" icon in the OU Campus editor.

Steps 7 & 8
Click on the "Source" tab in the dialogue box that opens.
Paste the previously copied embed code into this tab.
Click "Insert." Your video will appear as a placeholder in the editor. You can view the video in "Preview" mode.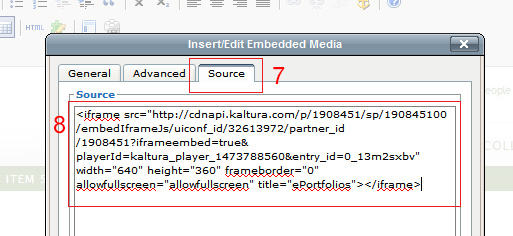 If any of the steps above are not working as shown, click the "Refresh" button in the bottom left corner of the gadget, then try again.