Airline Cadet Programs
Utah Valley University is pleased to offer several airline cadet and pathway programs to our flight students. These programs provide qualifying students with a clear pathway to an airline career at any of our partnering companies. As each program varies in requirements and benefits, students are encouraged to review options, speak with airline recruiters when they visit, and select a program that will best meet their needs and goals.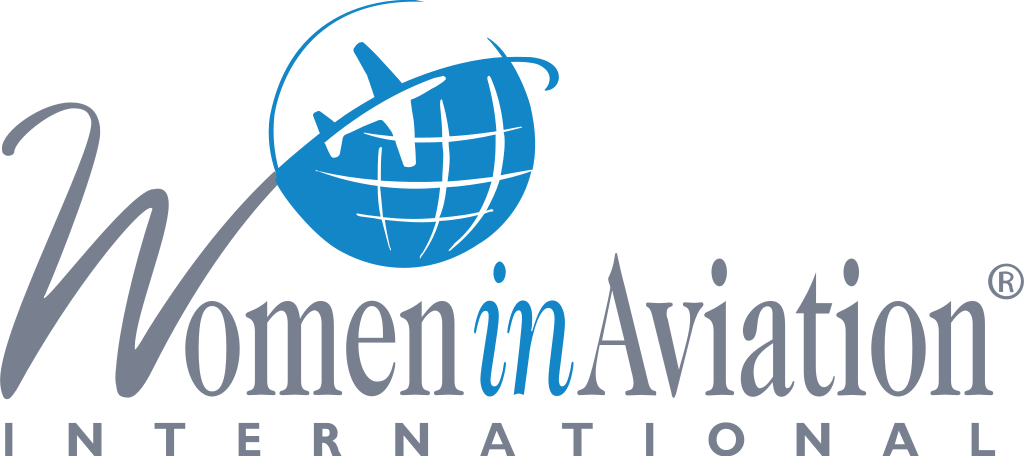 Women in Aviation (WAI)
The UVU School of Aviation Sciences is proud to have an official collegiate chapter of Women in Aviation International.
WAI's Mission
Encourage women to seek opportunities in aviation and aerospace.
Provide comprehensive resources and benefits to assist women in aviation.
Provide industry access to highly qualified employment resources.
Foster aviation and aerospace education.
Promote public understanding of accomplishments and contributions of women in aviation.
For more information, contact Abbee Campbell
Alpha Eta Rho-Epsilon Nu (Aviation Club)
Alpha Eta Rho is the oldest (Co Ed) aviation fraternity of its type in the world founded in 1929 at a California university. It is strictly a professional organization meant to provide networking to members as they move through their careers. We formed a chapter "Epsilon Nu" in 2010 . We have a club wall upstairs in Hangar B (just at the top of the stairs turn left and look right). We meet twice monthly and have guest speakers, activities and service projects. For service, we have adopted the Enola Gay Hangar out at the old Wendover air base as our annual spring service project.
Alpha Eta Rho is the largest professional aviation fraternity with over 45,000 alumni. We are happy to have Epsilon Nu here at UVU.
Our Mission:
To enlighten the serious aerospace student on the facts concerning all fields directly related to aerospace.
To unite people with an interest in aviation and to share opinions and views on aviation subject matter
Our Purposes:
To further the cause of aviation in all of its branches
To instill in the public mind a confidence in aviation
To promote contacts between the students of aviation and those engaged in the profession
To promote a closer affiliation between the students of aviation for the purposes of education and research
To maintain and promote the highest moral standards as members of this unique fraternity
Pledge Info
We accept Pledges at the beginning of Spring and Fall semester during Club Rush. Our current requirements to move from a pledge to a full member is to attend at least 75%, attend an activity outside of regularly scheduled meetings (ie Service Project), and maintain a 3.0 GPA. At the end of the semester you will be initiated as an official Alpha Eta Rho Member.
75% of the club membership must consist of currently enrolled UVU students.
Club Dues: $40.00 a year for new members.
How to Apply
To apply, the first step is to create an account on OrgSync.
For More Info
To learn more about this club, contact Cory Chamberlain

UVU Flight Club
The Utah Valley University Flight Club offers students the opportunity to develop and master aviation skills. The club began in the Fall of 2011 with two advisors and a handful of students. When active, the club meets year round to practice, perform, and serve in the community.
A team, consisting of the club's top members is selected to represent UVU at the National Collegiate Flying Association (NIFA) regional competitions and can be invited to participate in the national competition known as SAFECON. At this event, 30 schools from the 11 regions compete head to head for a National Championship Trophy. NIFA events include flying, ground, and simulator events.
Flight Club participation, particularly in a NIFA event is a very desirable resume builder for Aviation students. Any full-time student may join the Flight Club.
The club is subject to funding availability and student interest. Contact Cory Chamberlain for more information.