UX Strat Boulder, Colorado 2022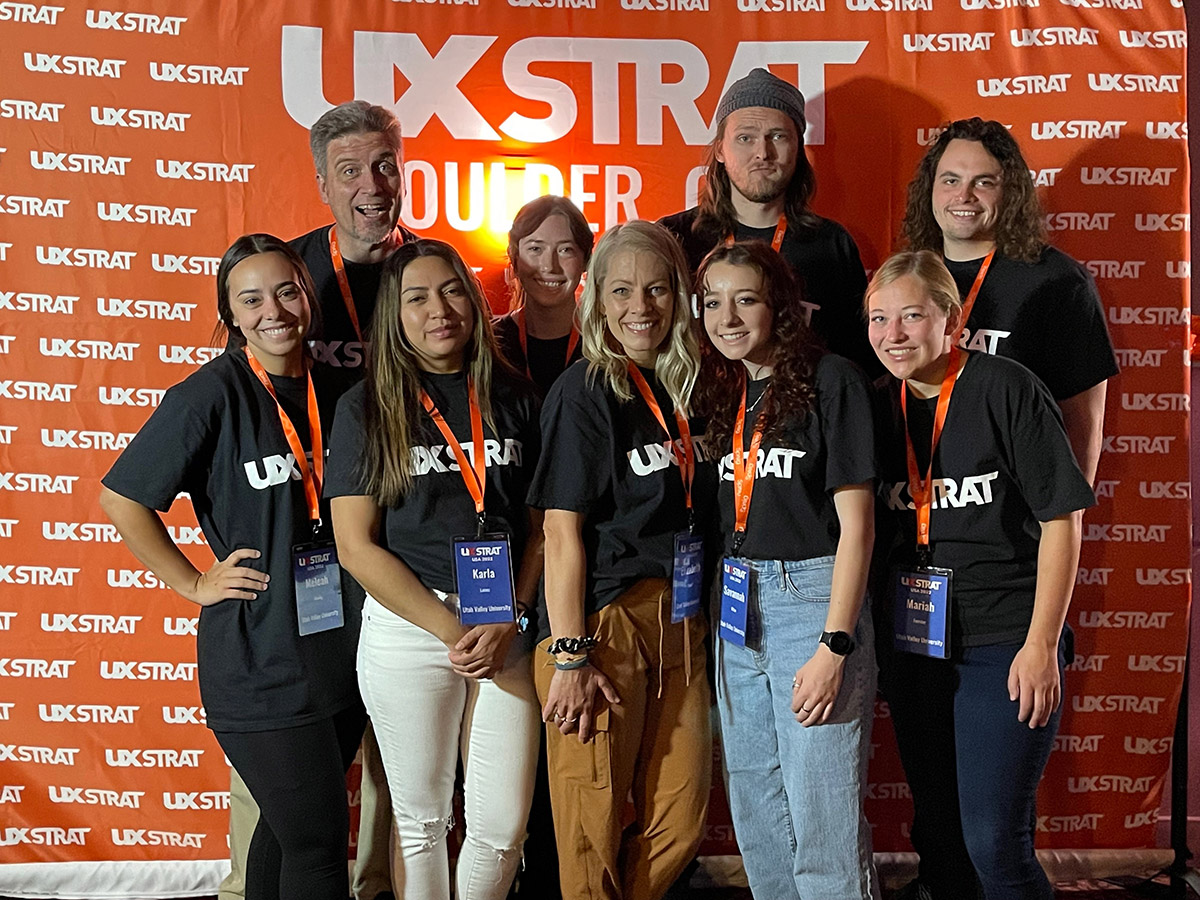 As a Web Design and Interaction major at UVU, we learn the importance of growing your network as soon as possible. We do our best to begin working on this network before our graduation. It's through this network that students make connections with other people who can help you to advance your career, achieve goals, and help you along your design journey. This network proves to be one of the most important tools you will have as you graduate and enter the field.
This is my last semester at UVU in this program. I've been able to make great connections but started to realize this Summer that this is really the time to be preparing the future of my career. I learned from a UX professional during this realization that the best thing you can do for your career path is do everything you can to expand your network. I tried to do just that and thanks to Mariah Foerster I applied to be on the team that went to Boulder in hopes that my network would grow.
At UVU students have the rare opportunity to participate in a UX Design conference, UX Strat (short for user experience strategy). This conference brings UX Professionals together from all over the world for conference talks and workshops to help build up their collective knowledge, learn about UX news, and plan for the future. Thanks to the thoughtful planning of Mariah Foerster, Grant Flygare, and Michael Harper students are able to apply for a spot on the trip and participate in helping to run the conference.
This past September, IxD students (including myself) traveled to the beautiful mountain city of Boulder, Colorado. We were able to make the drive out to Boulder and do a little bit of sightseeing before the conference began. The workshop session of the conference took place at Colorado University where workshops were held. During the workshops, the student volunteers and I had the opportunity to network with professionals who were attending the conference and sit in on workshops of UX Designers studying things like strategy, digital ecosystems, and other UX-related topics.
The next two days of the conference were presentations at a super eclectic theater space at the Boulder Theater. Heads of Product or Design of recognizable companies like Spotify and H and R Block gave presentations on how to recession proof your career. Each student was given a responsibility for the conference and as a speaker helper I was able to meet each of these presenters and connect with them via LinkedIn.
After 3 days of delicious food, wonderful conversation, team building, and thought-provoked sleep we headed back home to our own mountainous home. The days were long but the knowledge, experience, and connections we were able to have are honestly priceless. Not only were we able to connect with the professionals present but with our peers who we spent a lot of time bonding with. These connections may even prove to be more priceless as we move on from UVU and enter the work field but continue to stay in touch with our fellow designers/developers.
UX Strat Boulder, Colorado Photos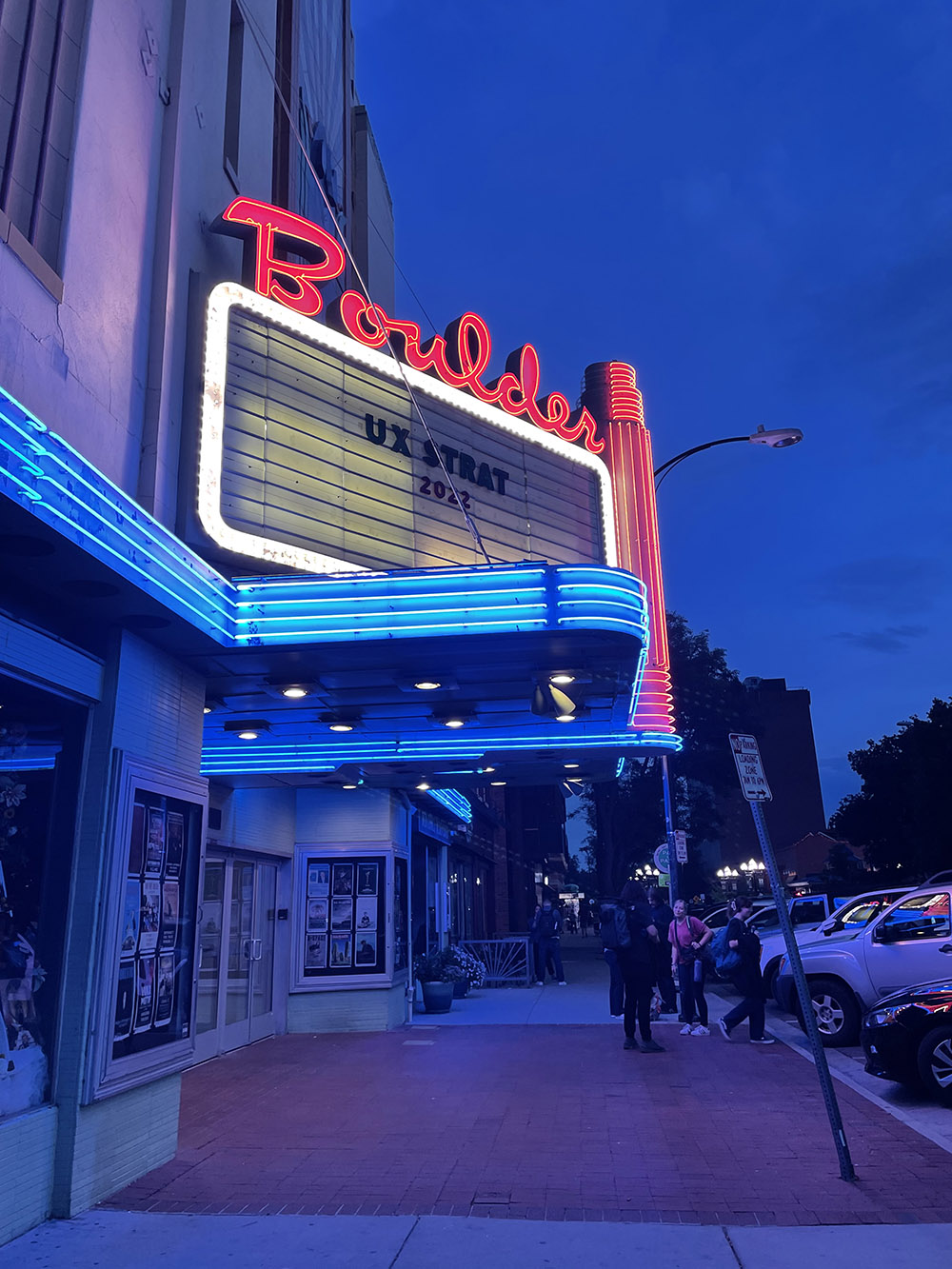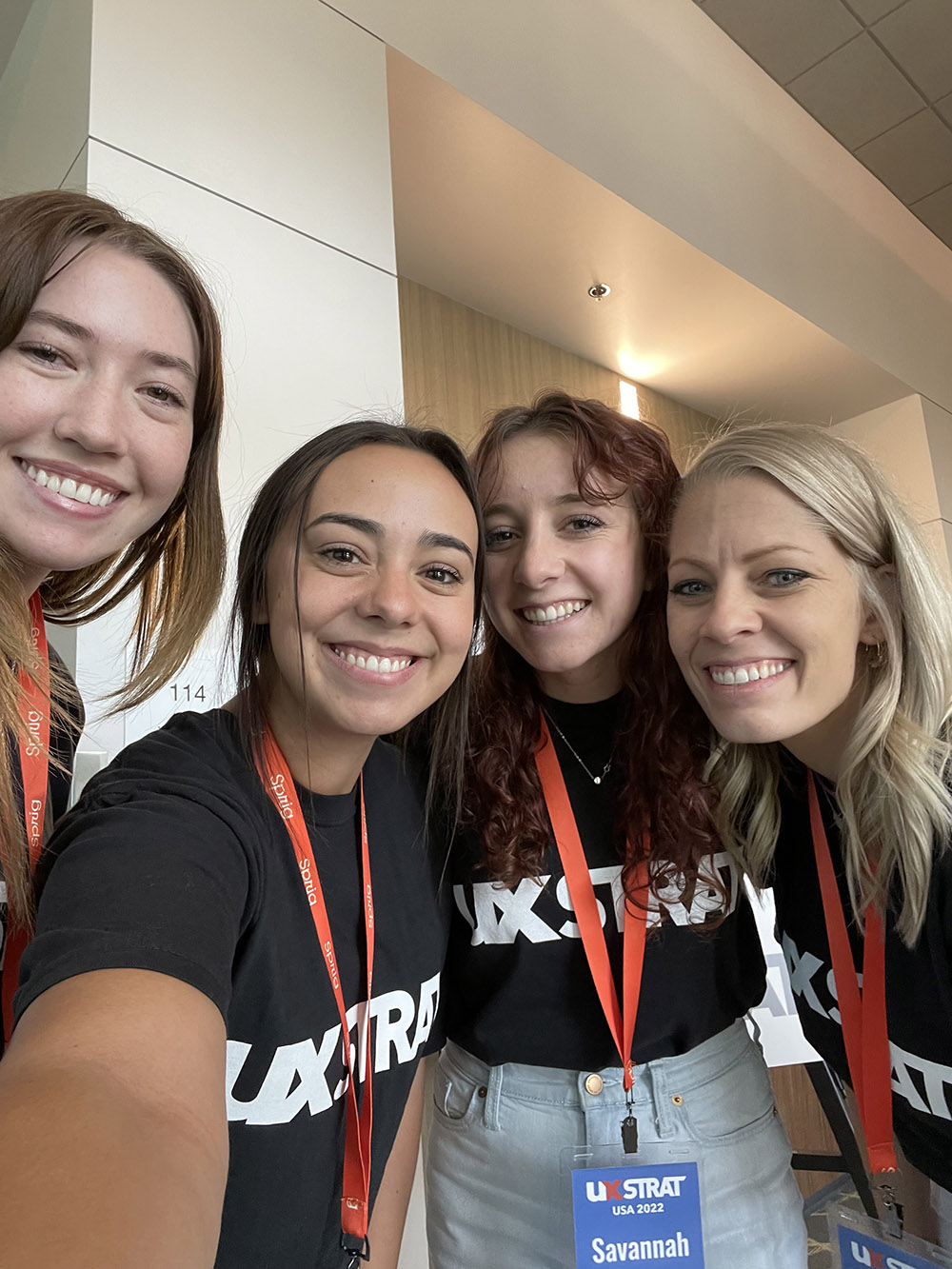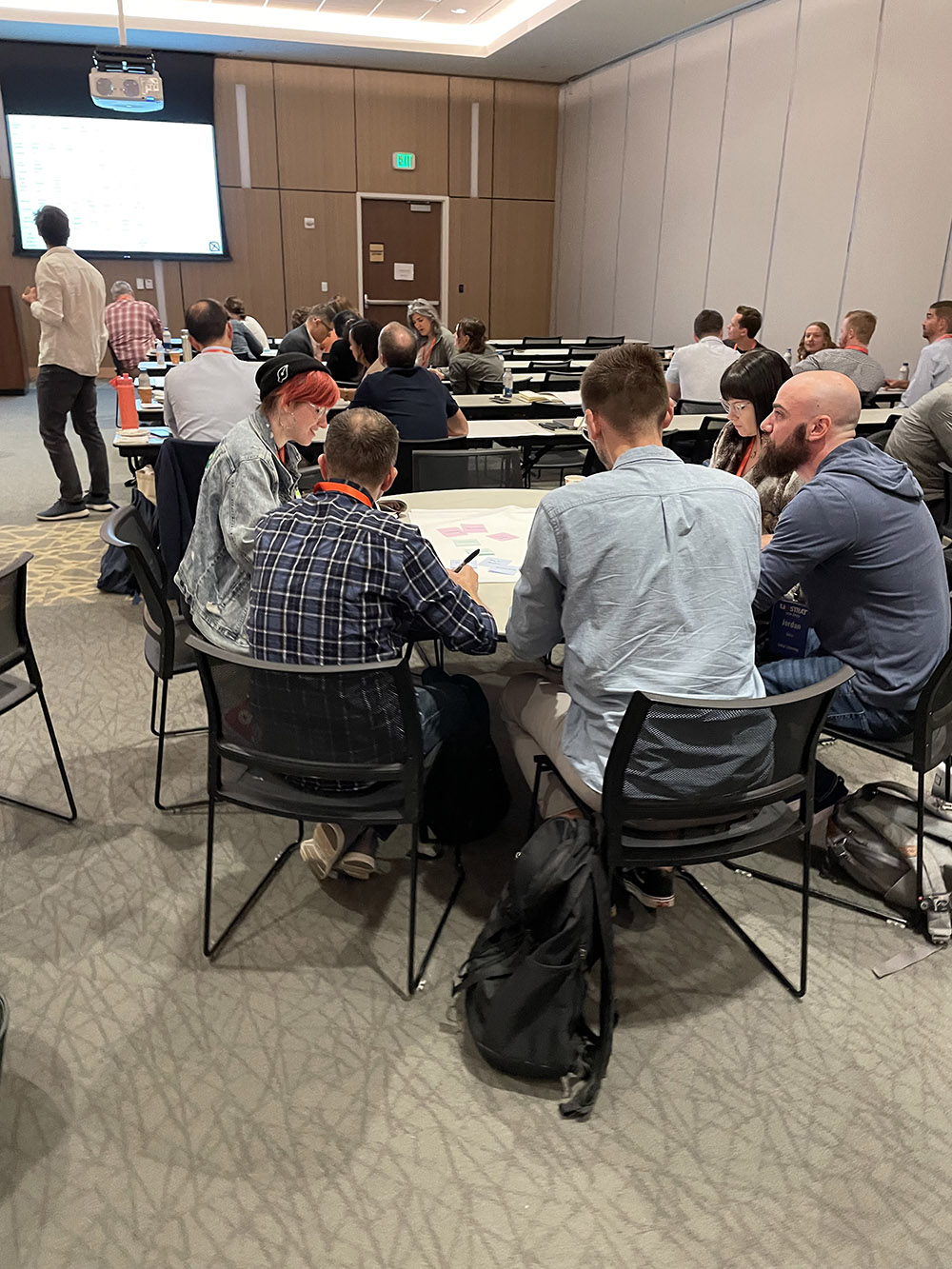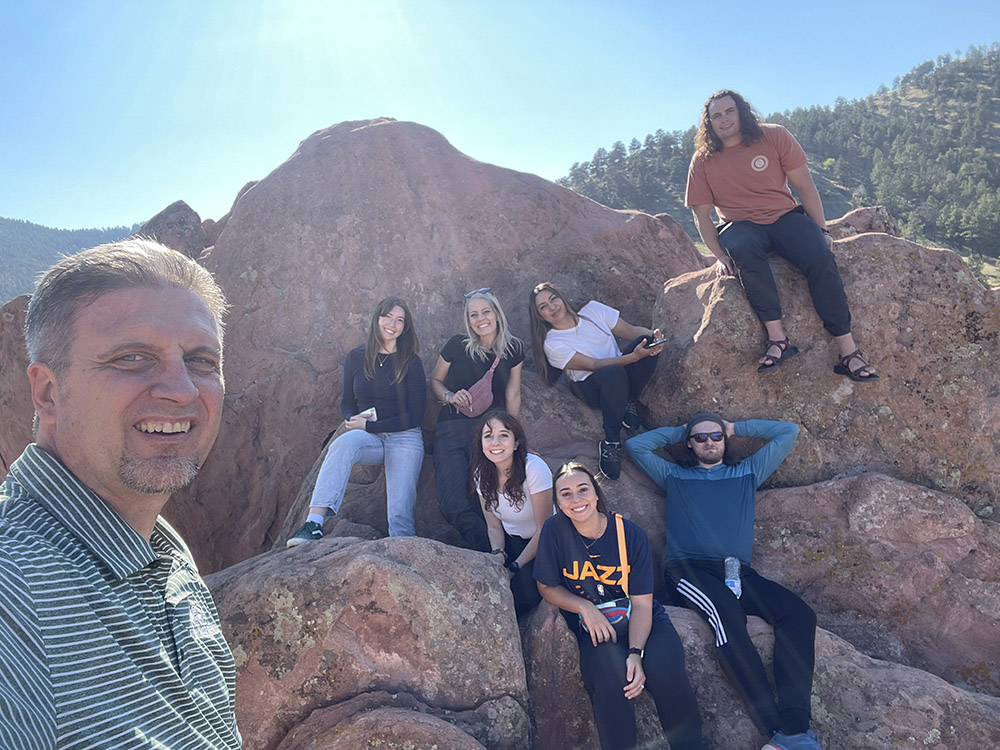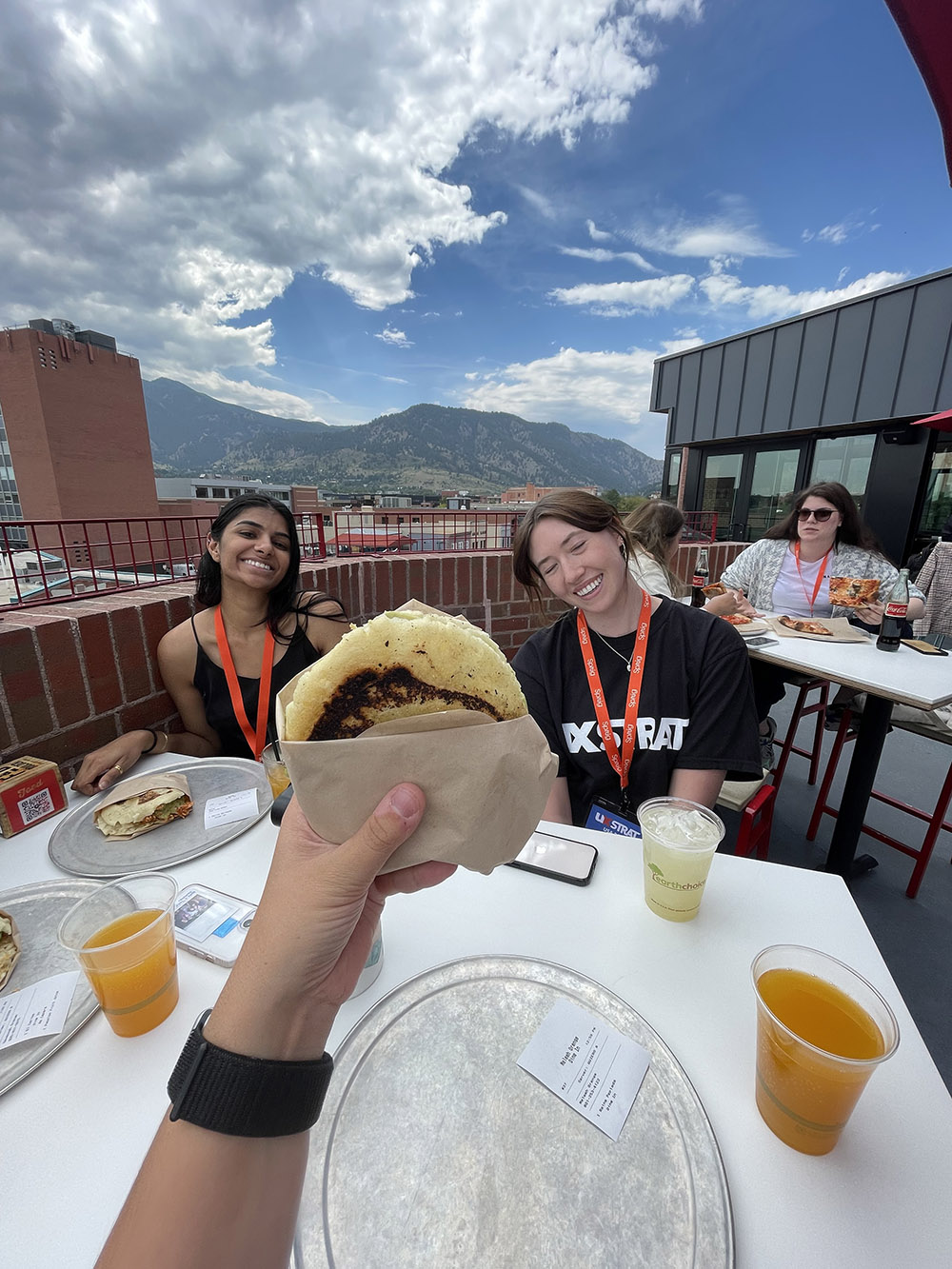 Want to Learn More About This Program?
Click on the icon to learn more about the Web Design and Development Program with an emphasis in Interaction Design!

Web Design & Dev