Audio Alumni Highlight: Sara Runyan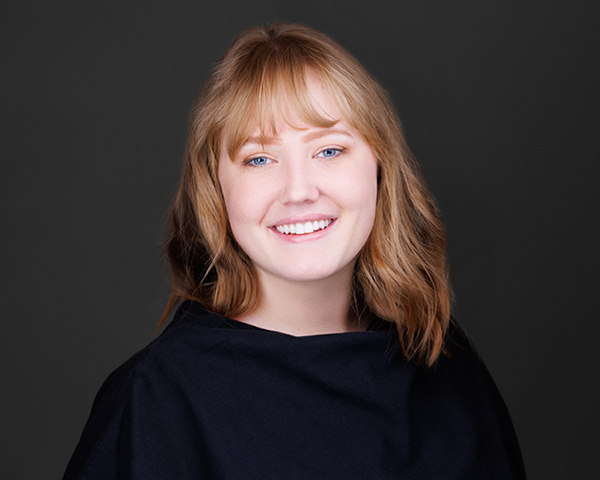 By: Jenna Berndt
What have you been doing since graduating from UVU?
I am currently in my last year of grad school. I am getting a master's in Entertainment Arts and Engineering from the University of Utah. I also just finished a summer sound design internship working at High Moon Studios owned by Activision working on Call of Duty–the new Modern Warfare 3.
What skills have you used in the industry that you learned in your program?
I use a lot of skills from my degree: recording foley, editing foley, sound design, using pro tools, using reaper, doing sound for game implantation (audio middleware), and working on engine–basically a little bit of everything.
At my internship, I did a lot of ambiance and implantation work. The ambience work included things like: adding admitters, making wind blowing through grass sounds, wind blowing through cliffs, and the sound effects of boats; pretty much all the little sound details. It was like I was painting the soundscape with just sound effects. Additionally, I had to learn the company's proprietary tools (which I picked up pretty quickly).
How did your education at UVU prepare you for the industry?
The best thing about the education I got from UVU was that there was a lot of practical education. We got to engage in all kinds of hands-on experiences. For me personally, it built a lot of confidence in myself to be able to go out and do these skills on my own. For example, I had a lot of practice with recording foley from different classes. Because of those opportunities to practice, I built that skill set and I built the confidence to go do it by myself. As part of my internship, I had to set up surround sound in my office and the studio wiring class helped me with essential skills like that. All the hands-on experience made it a lot less daunting to go do that stuff in the real world.
What are some projects that you'd like to highlight?
I'm really excited that I got to work on Modern Warfare 3, that was a really cool experience. Another fun project was last semester in my masters program, where me and a group of students created an Alt controller game called Voodoo Management. For the project, we built the game and a voodoo doll controller. The whole premise was that you are a manager at this terrible desk job and your employees are slackers. In order to keep them on task, you had to use a voodoo doll on them. I was also able to make the New Orleans jazz-style music in the background for the game.
What advice do you have for future or current students in the Digital Media Program?
Take advantage of the resources that you have available to you right now because once you graduate you are not going to have as many opportunities fall at your feet. Get to know your peers and build your network now. With Digital Media in general, there are a lot of career options available to you. I think it is good to give yourself the opportunity to explore other career paths. When I was at UVU, I was solely focused on making sound for the film industry, but in my last year of school I took one sounds for games class and I loved it. Before that class, I never would've considered switching to games. Explore other options in the program and see what works for you.
Photos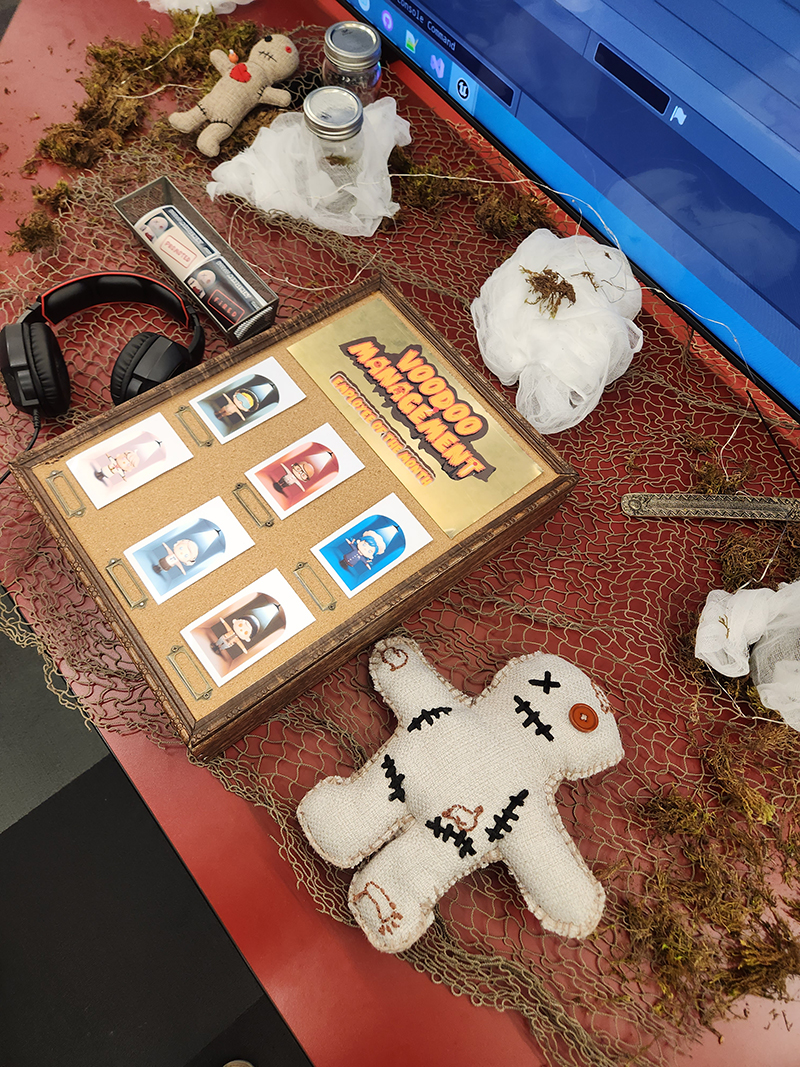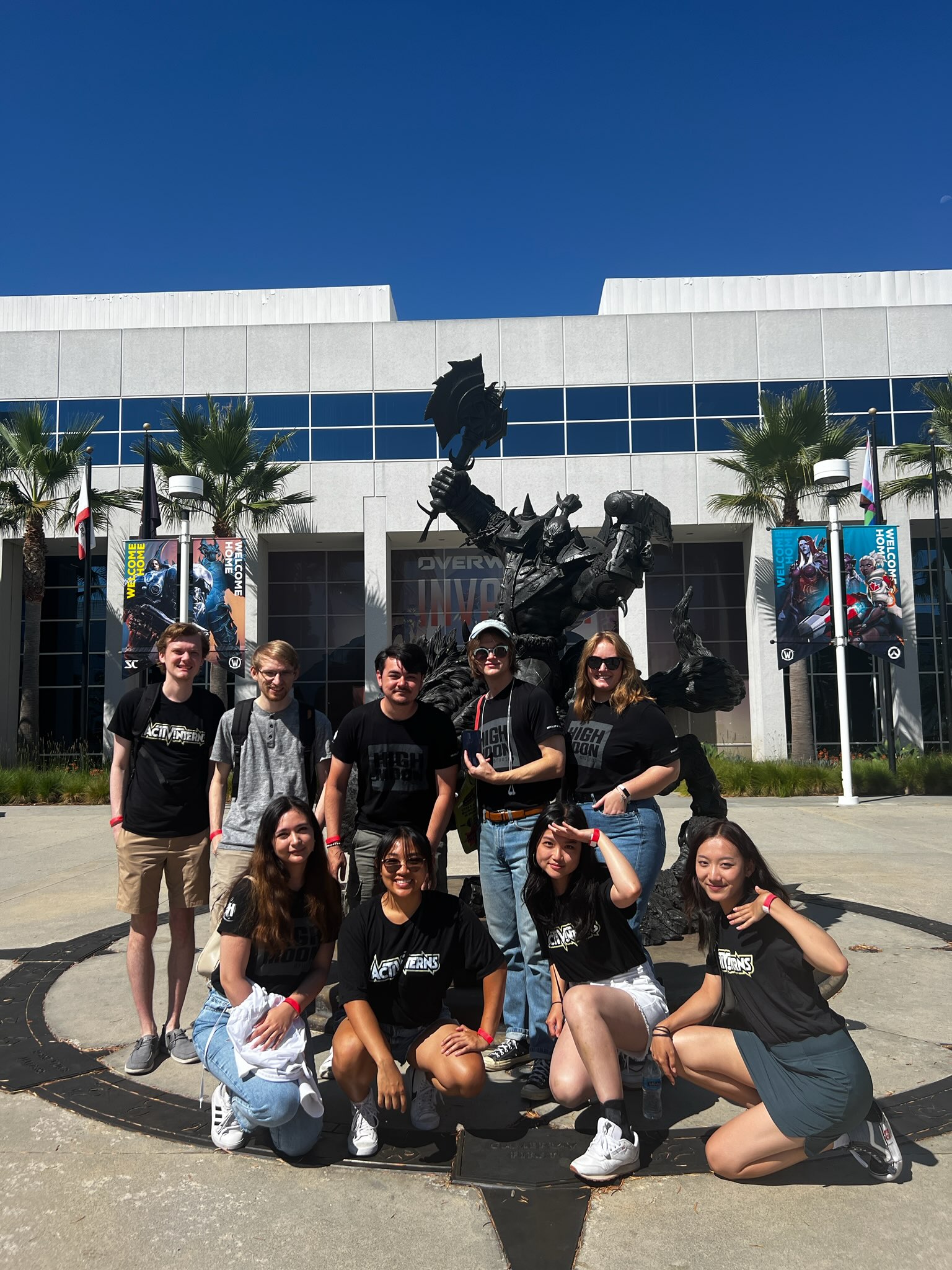 Voodoo Management Game                                                                                     Sara and her Peers                                       
Want to Learn More About This Program?
Click on the icon to learn more about the Web Design and Development Program with an emphasis in Interaction Design!

   Digital Audio