UVU's Audio Production Program Hosts Award Winning Re-recording Mixer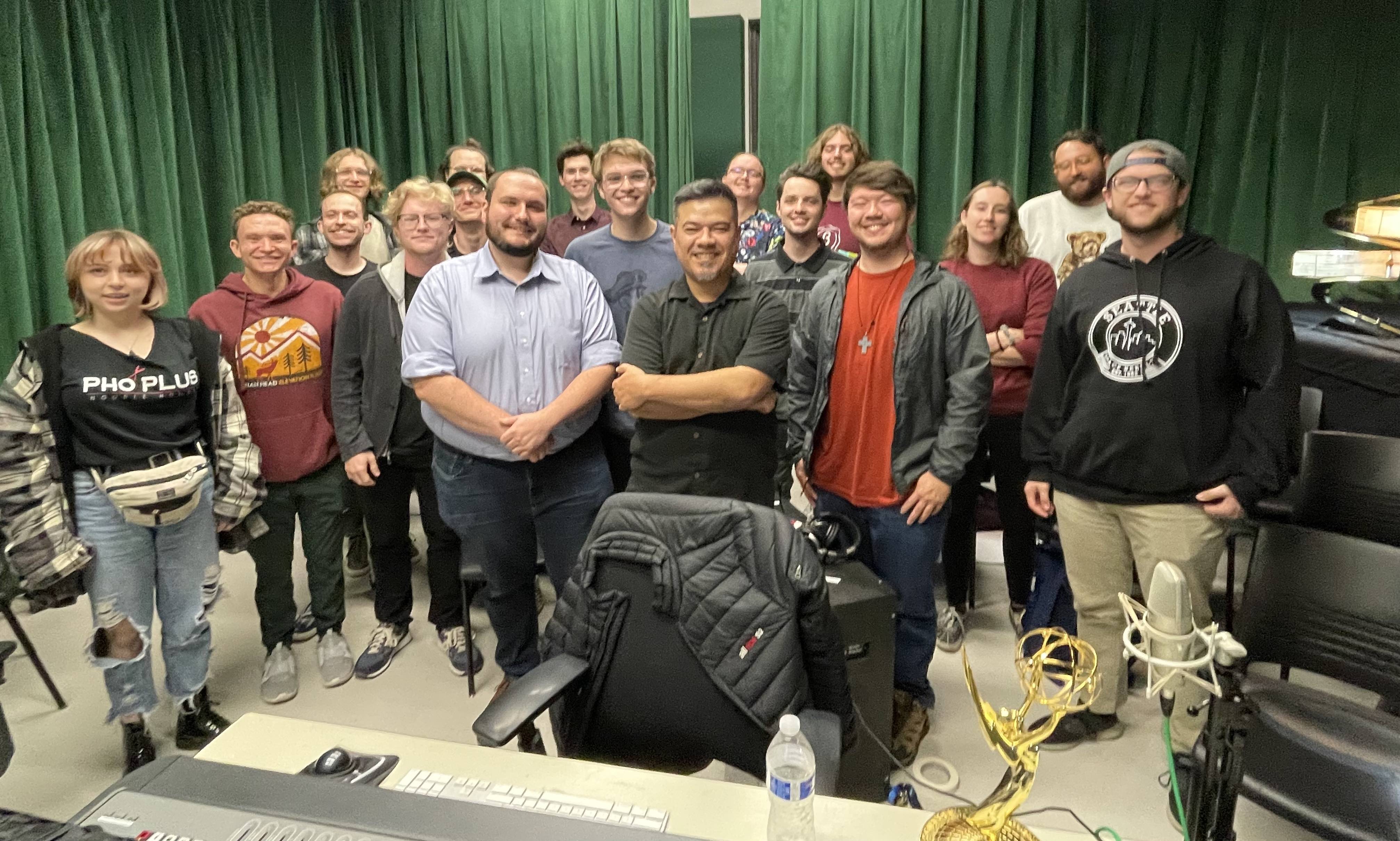 By: Jenna Berndt
Earlier this October, Utah Valley University's (UVU) Audio Production Program welcomed multi-nominated, multi-Award winning mixer, Carlos Sanches. During his visit, Audio students had the amazing opportunity to attend Sanches' Master Class of Sound Mixing for TV and Film.
The class was split into three parts: Theory, Workflow, and Templates, Mixing for Animation in 5.1, and Mixing for Live Action and Dolby Atmos. In the first part of the workshop, students gained an insight to the jobs available within the sound industry, an in-depth look at a Pro Tools mix template, and other various components within the field, such as: Signal flow, plug-ins, and organization for a 5.1 surround sound mix. Students were also able to hear Sanches' experiences as a mixing professional. 
In the second part of the class, students participated in hands-on work where they took the template discussed in part 1 and created a 5.1 mix on an animated project. Moreover, a demonstration focused on mix elements and sonic clarity was shown as well as learning how to meet the needs of a filmmaker.
Lastly, students in part 3 of the class learned all the necessary tools and skill sets needed to achieve a clear sounding dialogue track for live action TV and film. Discussed during this portion of the class, the surround sound technology, Dolby Atmos was also introduced to students.
When asked about their experience attending Sanches' class, Audio Student Tanner Mahovsky said, "Learning from Carlos was an incredible experience! Digging into Dolby Atmos and surround sound workflows then zooming out to see the big picture of the places my degree can take me really reinvigorated my love for audio. Getting to meet him [Sanches] and learn from the best was truly an invaluable experience in so many ways."
For more information on the Audio Production Program and Carlos Sanches' work visit the links below:
https://www.uvu.edu/digitalmedia/audio/
https://www.imdb.com/name/nm0760851/?ref_=nv_sr_srsg_0_tt_0_nm_8_q_carlos%2520sanches
Photos from the Master Class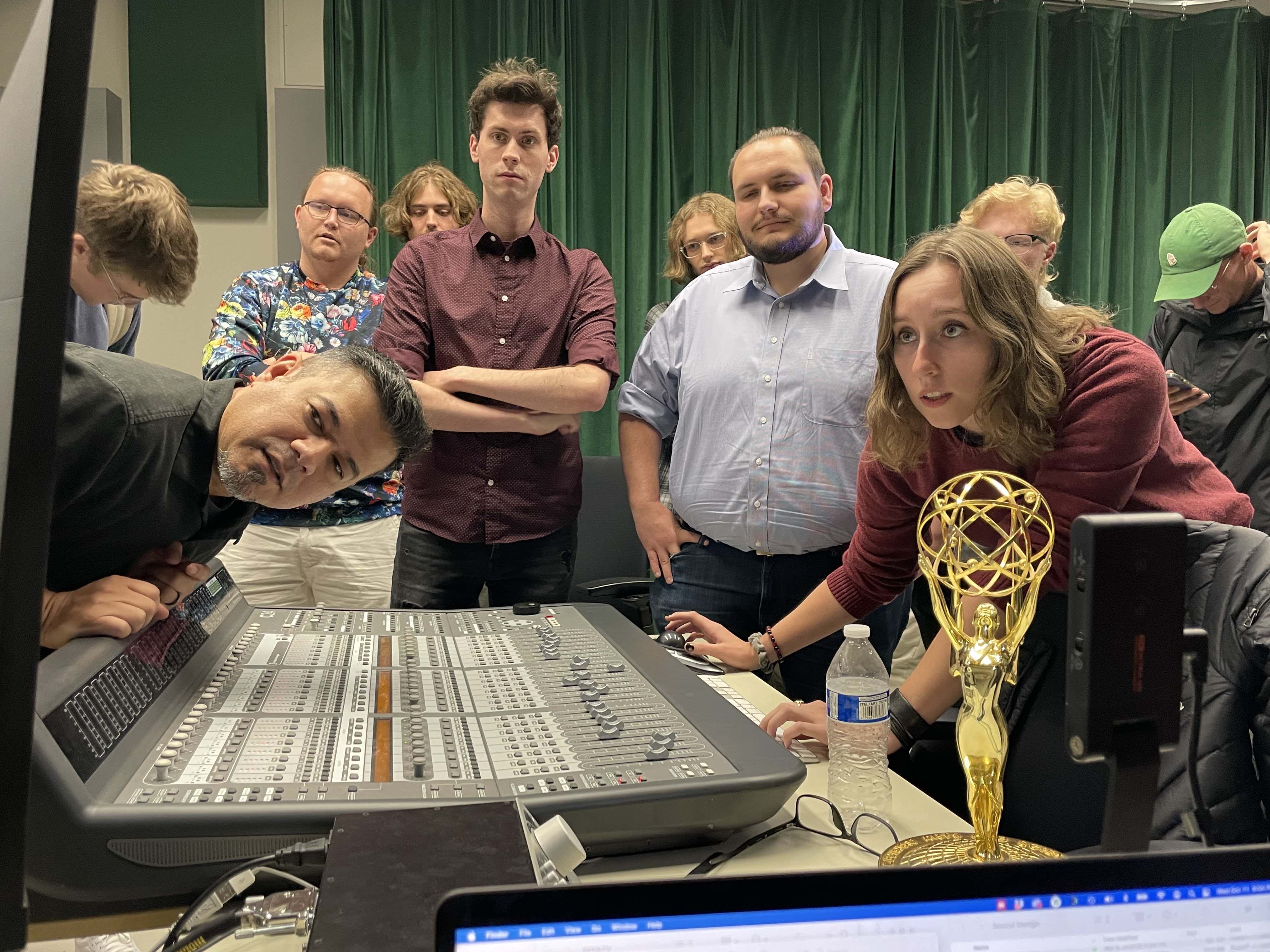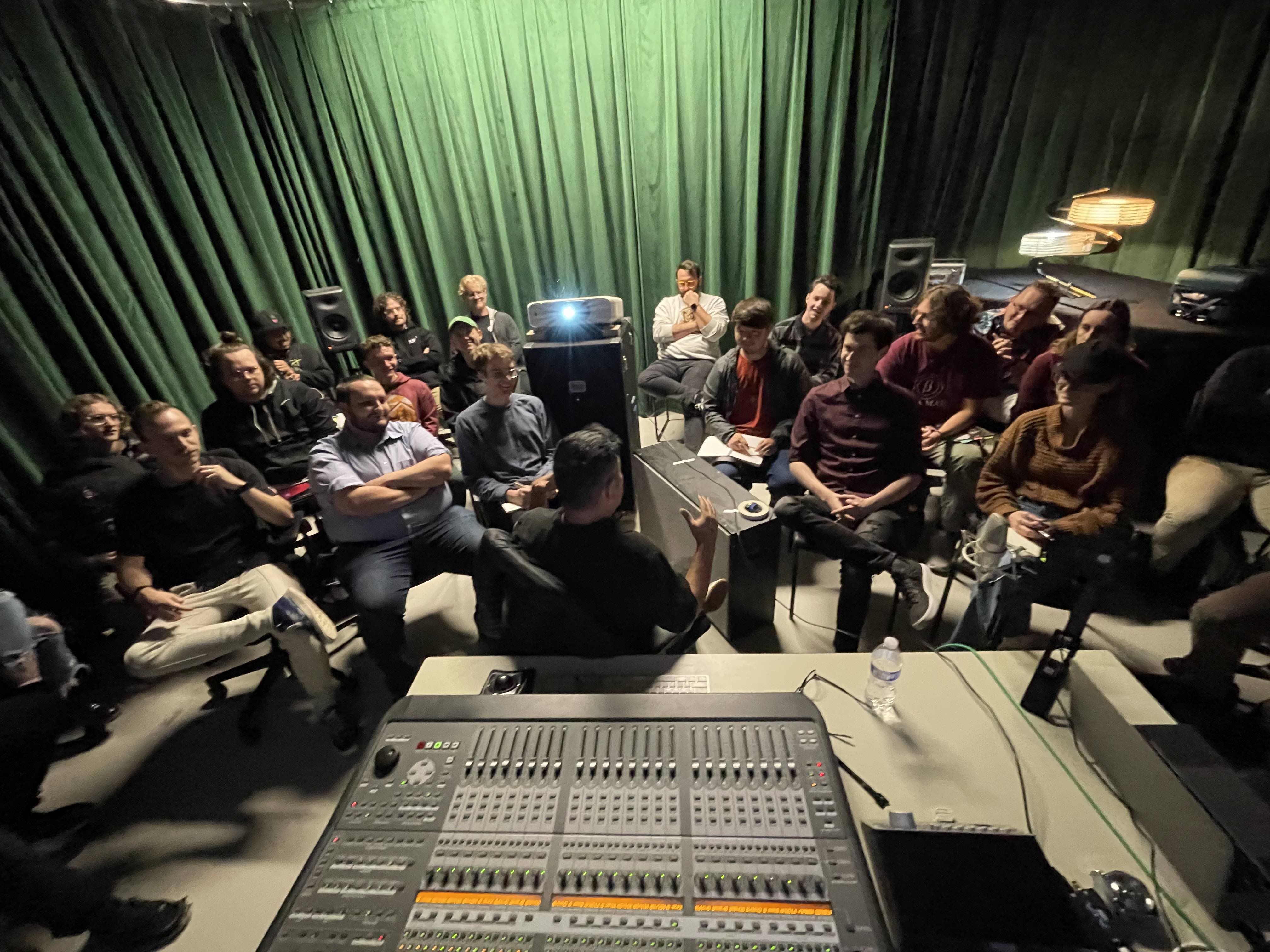 Want to Learn More About This Program?
Click on the icon to learn more about the Web Design and Development Program with an emphasis in Interaction Design!

   Digital Audio