Enrollment Increase Fall 2022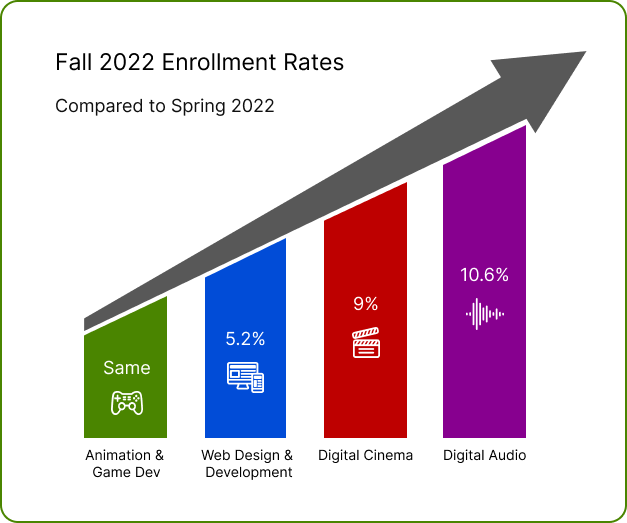 We are excited to announce that the number of students enrolling in our Digital Media programs have increased since the Spring 2022 semester! Our programs have so much to offer! If you are interested in working with technology and want to learn more, have a look at our programs!
Since last semester:
Animation and Game Development has stayed consistent
Web Design and Development had a 5.2% increase
Digital Cinema had a 9% increase
Digital Audio had a 10.6% increase
Have you ever been interested in creating cool animations? Want to learn how to design or code a website? Maybe you want to get in the film industry? Or have you ever wanted to create audio for a video game, film, or even an album?