Using the Technology of the Future to Preserve the Past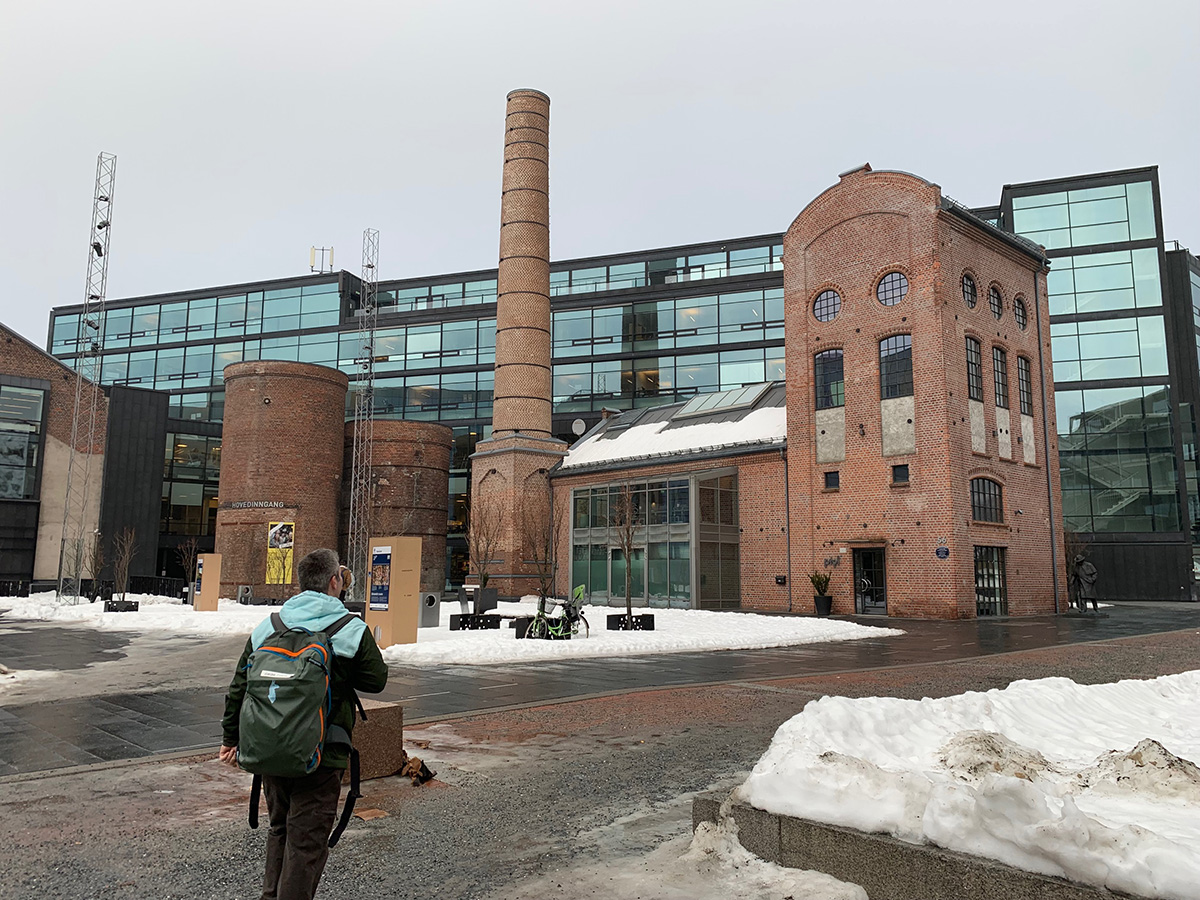 By: Emily Hedrick
UVU Digital Media is no stranger to preserving the past. In 2007, Mike Harper and Rodayne Esmay led a group of students to Namibia, Africa, to launch a project to digitize Namibia's national archives. Today, Emily Hedrick (Web Design) and Bryan Sansom (Digital Audio) are involved in various preservation projects using cutting-edge technology.
Spatial audio, virtual reality (VR), 3D object capture, and photogrammetry are all ways to help preserve the past. These technologies allow everything from archeology sites to artifacts to be reproduced digitally. Essentially, it's about creating a "digital twin" that can be preserved forever.

Digital Audio is currently leading a project digitizing Edison wax cylinders. These cylinders are 100+ years old, fragile, and susceptible to crack if not properly stored. By digitizing the audio from these wax cylinders, a copy can now be preserved indefinitely.
Similarly, digital media technology allows entire buildings or ancient sites to be captured as they are seen today. If calamities such as earthquakes, fires, or flooding impact the area, there is still a digital representation of the site. Imagine having a fully digital replica of the Notre Dame Cathedral before the impact of the fire in April 2019.
UVU Digital Media aims to partner with and help preserve sites, artifacts, assets, and just about anything! But where does one store all these bytes and bits? Believe it or not, the Arctic World Archive in Svalbard, Norway, is protected by polar bears (mostly kidding, but there are polar bears on the island). Past projects have been digitized and uploaded, so they are currently being preserved for centuries at the Arctic World Archive.
In the winter of 2019, Emily Hedrick, Michael Harper, and Mike Wisland traveled to Norway to deposit the archive. This trip marked an ongoing relationship with the Norwegian-based company Piql and the Arctic World Archive to preserve historically significant work indefinitely. Today, work continues with projects such as the National Park Service's Music Halls and Jazz preservation, Edison wax cylinders, and the Beit Lehi archeology site. UVU Digital Media has garnered the attention of many organizations because of its unique skill set for digital preservation. For example, flying a drone to capture an ancient temple and recreate it in a 3D game environment like Unity. Or using soundwaves in a music hall to recreate the sound of jazz musicians before the building is torn down. Unfortunately, only some physical sites or artifacts may survive time, but digitally, they can.
Are you interested in getting involved? Talk to Emily Hedrick (Web Design) or Bryan Sansom (Digital Audio)
For more information about past projects, you can go to the Arctic World Archive's website: https://arcticworldarchive.org/collection/usa/
Photos at Svalbard