Robot Labs Exploration: A Senior Project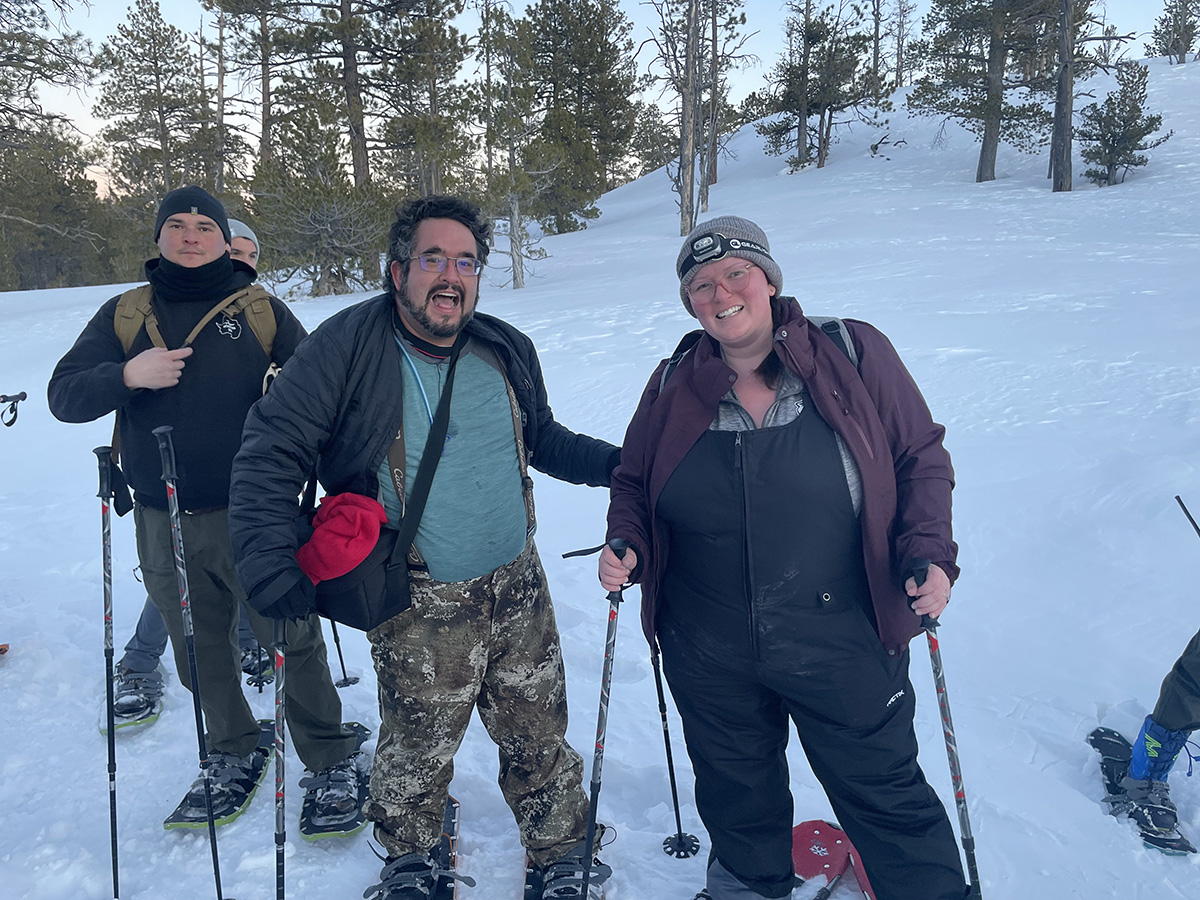 By: Jenna Berndt
During Spring Break, three remarkable Interaction Design students from the Web Design and Development program headed down to some of Utah's beloved National Parks to work on their Senior Project. The project name is Robot Labs Class Explorations. This project focuses on documenting the National Parks by 360 video and 360 pano images to create a Virtual Reality tour. In case you are unfamiliar with these methods, a 360 pano is photography that is static, while 360 video captures actual footage of the scenery. The group of students split into two locations: Crystal Pugina and Alex Strasburg went to Bryce Canyon alongside Professor Dan Hatch, and the third student, Ryan Phippen went to the Arches in Moab. Here are some highlights from the expedition in Bryce Canyon:
For the first three days of their trip, Crystal, Alex, and Dan had the opportunity to work with the National Park Service. By spending time with Park Ranger, Tiffany Zadi, the group was able to learn about the Park's history, travel to several viewpoint areas, and had a chance to see the Ranger cabins on the park's premises. In addition, the group was able to take a look at the Visitor Center where they shot a 360-pano tour. Public Information Officer for Bryce Canyon, Peter Densmore, expressed his excitement to be working with the students to help complete the VR tours. All throughout the trip, the students were hard at work, taking 360 pano shots and 360 video of the amazing, crimson-colored landscape. A couple of the locations included a moonlight snowshoe trip, Mossy cave, Kodachrome state park, and a hike through the Navajo Loop that leads down to towering Hoodoo rock formations--where 16 or 17 different pano shots were taken. According to Dan Hatch, the Navajo Loop tour took half a day, and was pretty intensive. A big thanks to the College of Engineering & Technology for the grant to sponsor this fantastic trip!
Bryce Canyon Photos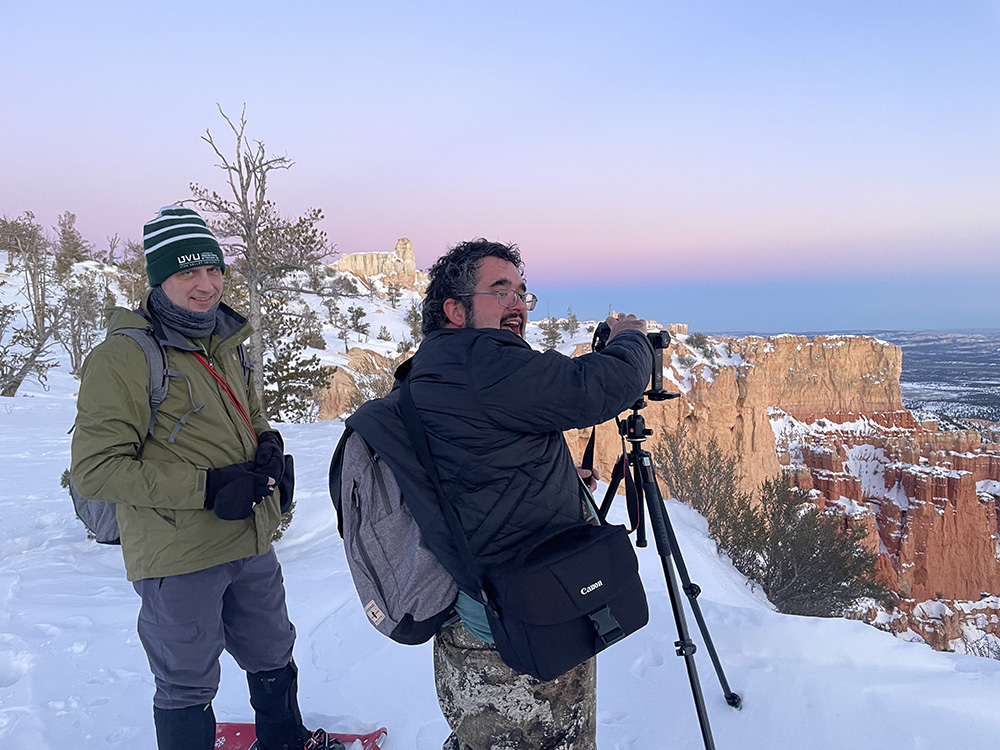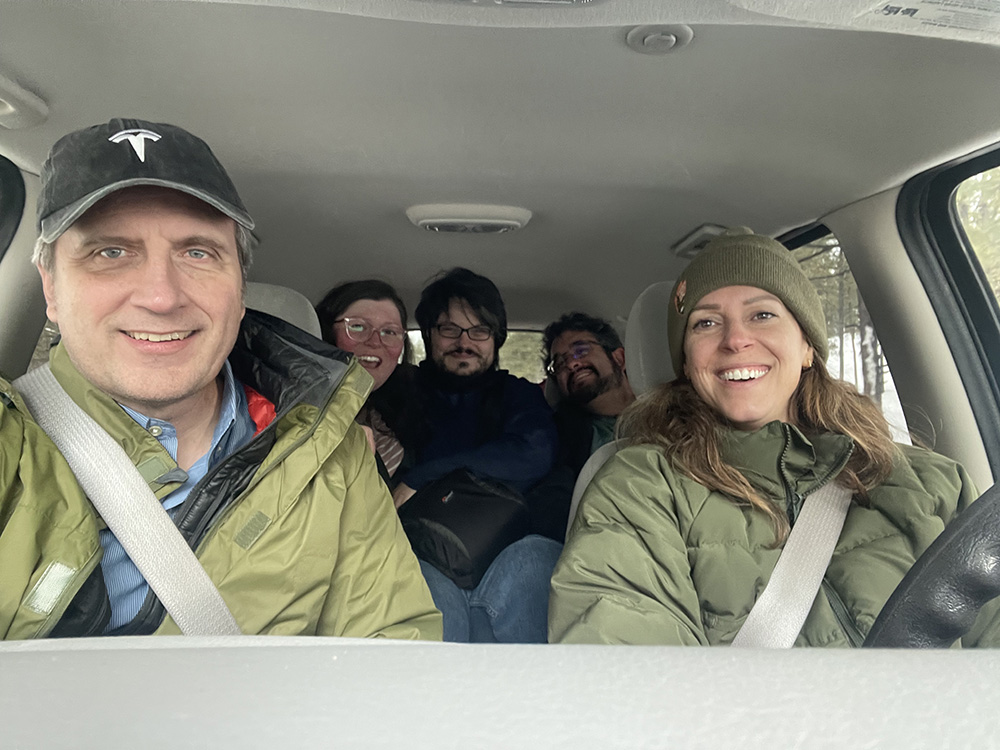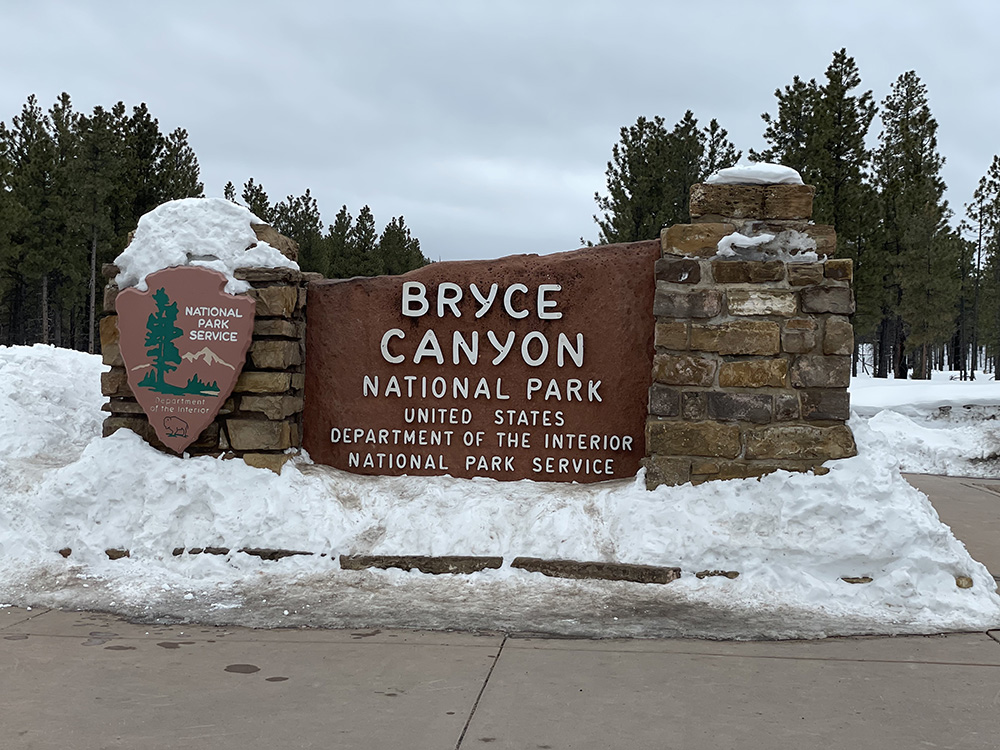 .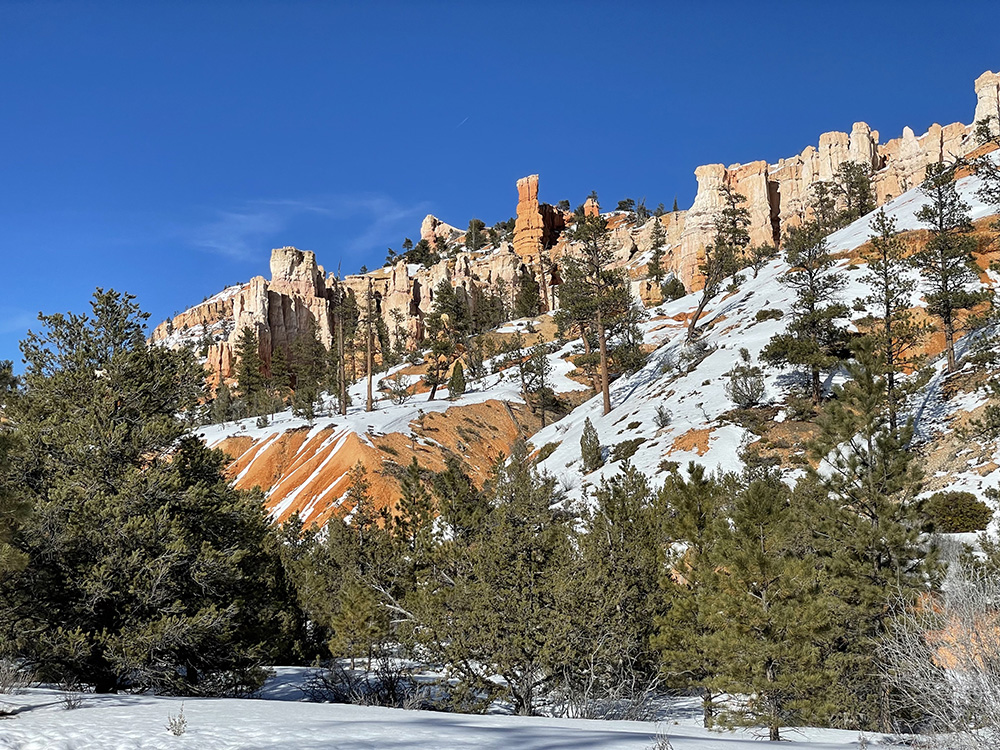 Want to Learn More About This Program?
Click on the icon to learn more about the Web Design and Development Program with an emphasis in Interaction Design!

Web Design & Dev