Student Experience at 2023 Sundance Film Festival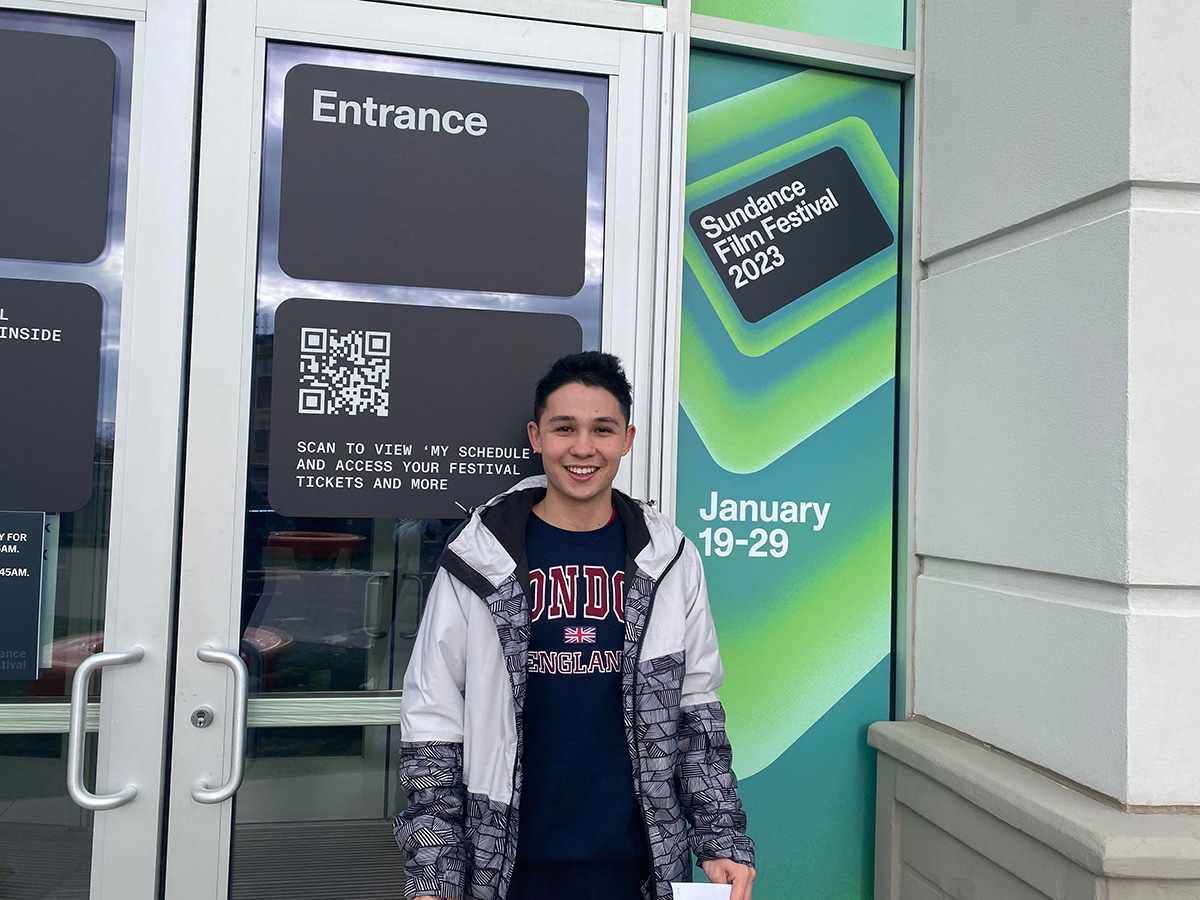 Hi, my name is Lucas Carson. I'm a UVU Digital Cinema Production student by day, and a YouTuber by night. I love watching movies, but I love making them even more.
Last week, I had a very exciting opportunity to drive to Salt Lake and watch the Sundance film "Aliens Abducted my Parents and I Feel Kinda Left Out". This is a family film that includes much action, suspense, and heartfelt moments. The best part about the Sundance Film Fest is that after the movie ends, the director, as well as important members of the film come up stage and host a Q&A session. To my amazement, the whole film was shot in only 15 days!! I also got to talk to the director — Jake Wagner. Believe it or not, Mr Wagner also graduated from UVU's film major, this gave me so much hope to continue film school with a passionate heart.
Photos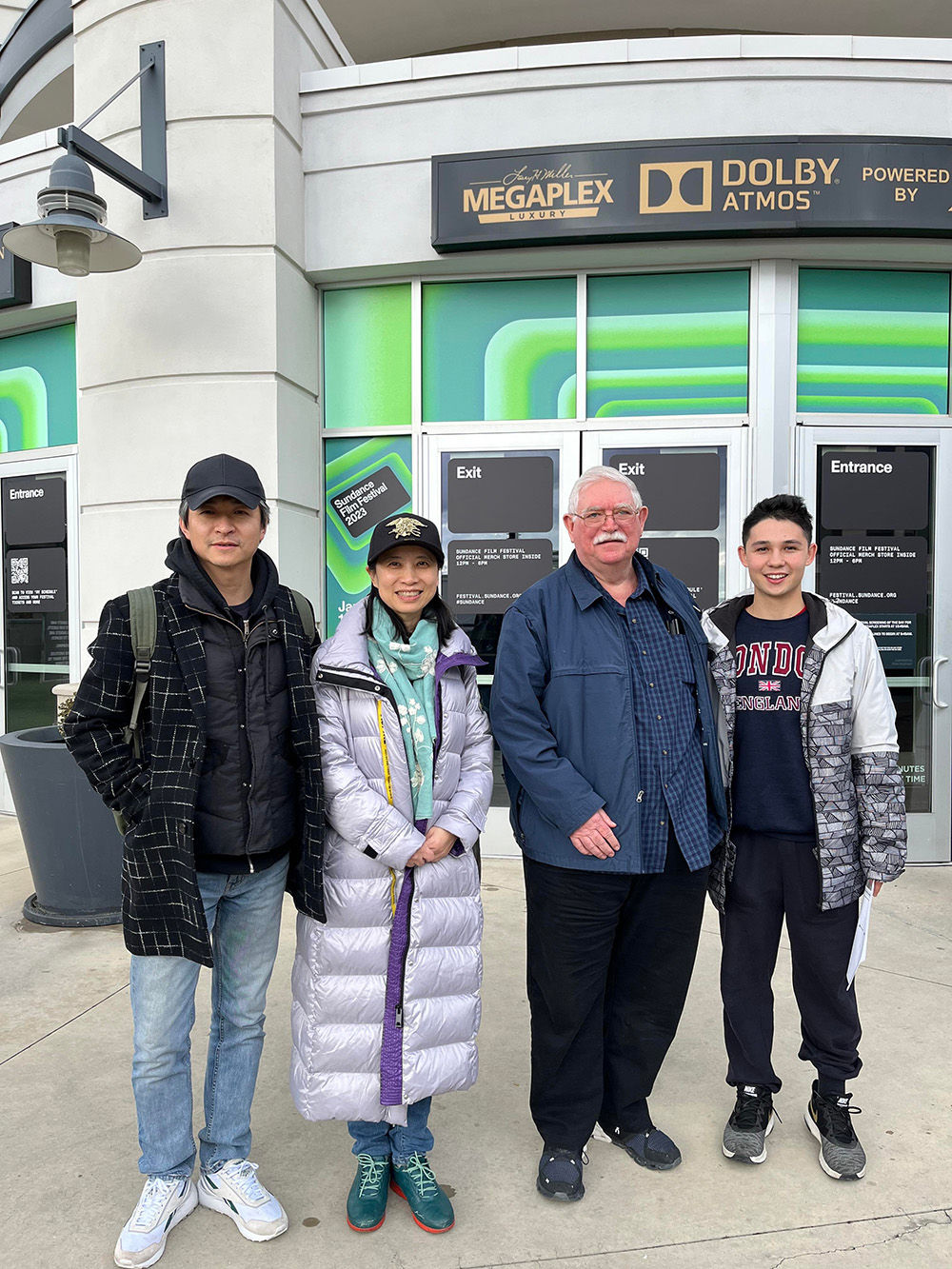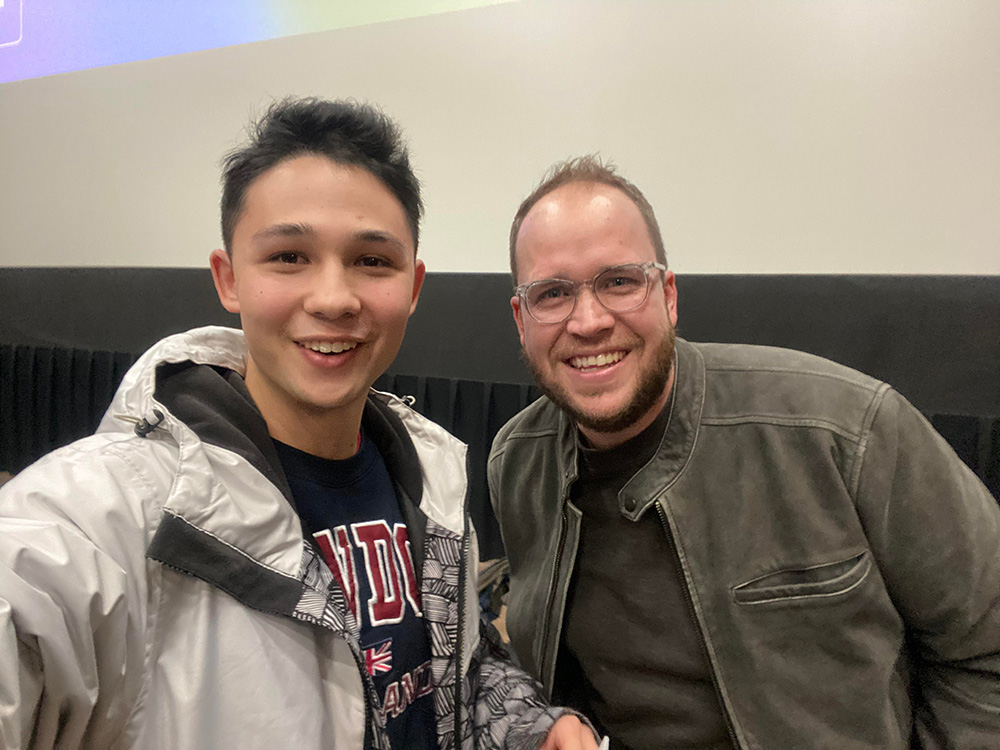 Group Photo                                                                                                                                   Lucas with director Jake Wagner