UVU Professor Launches Documentary Film to Spread Awareness about Ongoing Literacy Crisis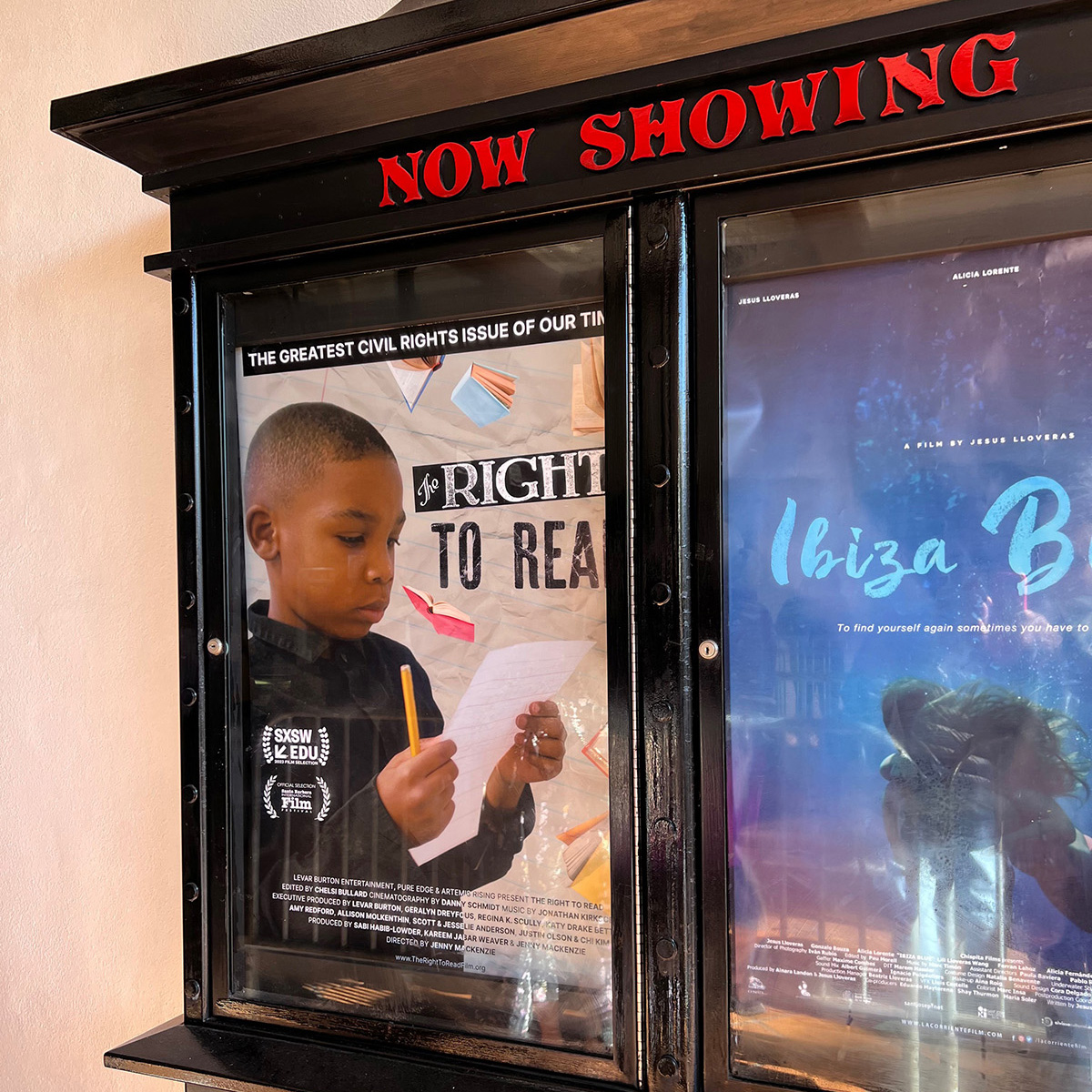 By: Jenna Berndt
Jenny Mackenzie, an assistant professor in Digital Cinema Production at UVU, recently premiered her feature-length documentary The Right to Read at the Santa Barbara International Film Festival on February 11 and 12, 2023.
The documentary focuses on the stories of Kareem Weaver, a National Association for the Advancement of Colored People (NAACP) activist, and Sabrina Causey, a teacher; and two families committed to providing America's youngest generation with the proper tools to effectively grow and develop their reading skills.
This type of work is not unusual for Mackenzie, as this is the Emmy award-winning director's fourth feature-length documentary that she has directed and produced. Her films are known for highlighting issues relevant to our everyday lives, whether that be education, healthcare, or social and racial inequalities.
Raised in New York City, her mother was very adamant in supporting the women's movement, the civil rights movement, and the LGBTQ movement, exposing Mackenzie to the importance of fighting for human rights.
"I grew up surrounded by family and friends who cared deeply about equality, so all my films are connected to social and racial justice stories," Mackenzie said. "It's what I care passionately about and bringing people into the world of social justice through cinematic storytelling."
Mackenzie hopes that this documentary can be a catalyst to starting productive conversations; propelling others to join the fight against the literacy crisis.
One objective that Mackenzie and her creative team have been focused on throughout the entire project is to draw attention to the ignored solutions that can help change poor literacy statistics. They want to emphasize the need in prioritizing successful evidence-based reading curricula that can benefit children of all backgrounds; not just the privileged.
"This is not a new thing in our country, this has been happening for years and years and years where people have intentionally excluded certain people from the opportunity to read,"
Mackenzie said. "If we aren't together collectively fighting for and caring for each other as a giant community in this country, then we really are not going to be able to create an impact."
With the help of the Utah Film Center and KUER, a local screening of The Right to Read will be held at the Rose Wagner Performing Arts Center on March 15th @ 7 pm. Admission is free and open to the public. Following the screening, attendees will have the opportunity to participate in a Q&A panel with Mackenzie.
For more about Jenny Mackenzie and her projects click the link below: please visit: https://www.jennymackenziefilms.com/films/however-long