Student teaching is a culminating experience completed during your last semester.
Student Teaching provide students the opportunity to practice what has been learned on the university campus and, more importantly, to continue academic and professional growth.
UVU Special Education student teachers are placed in a variety of locations and K-12 grade levels. Student teachers are encouraged to get the feel of the "school climate" by attending or helping to supervise extracurricular activities and non-classroom activities. For example, students will have the opportunities to observe the administration of a psycho-educational test of Cognitive and Achievement abilities, attend Individual Education Plan (IEP), Teacher Assistant Team (TAT), 504, Response to Intervention, or Pre-referral Team meetings.
Step #1: Read through the following
Student teaching takes place during your last semester in the Special Education program.
Requirements for Student Teaching:
ALL education & methods courses completed with a B- or better
Must have taken Praxis (#5354) and passed with a score of 160 or higher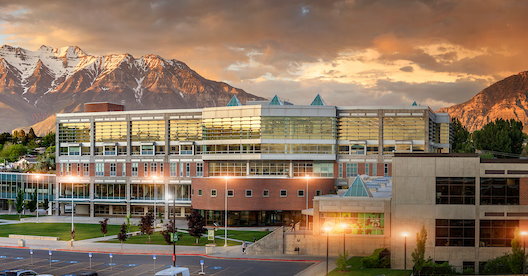 Step #2: Complete a student teaching application
Spring Student Teaching: Applications are due the 3rd Friday in September.
You will be contacted with any questions, otherwise decision emails will be distributed by the clinical coordinator within 2 weeks of the application deadline.
After acceptance, students must attend an orientation before they can student teach. Date and time for this orientation will be included in the decision email.
You will need the following documents in order to complete the application:
Current copy of your entire Wolverine Track
Copy of your Praxis score
Apply Now