Appomattox Project Brownbag Discussion Series
Panel Discussion
Conservatism in the Age of Trump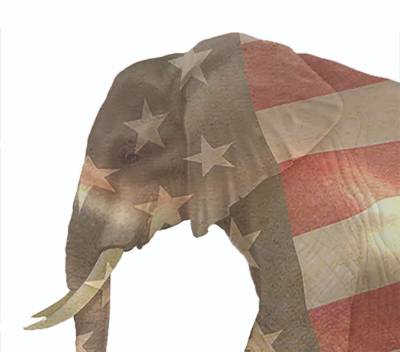 Panelists
Derek Monson
Vice President of Policy, Sutherland Institute 
Representative Candice Pierucci
Utah State Legislature, District 52
Phill Wright
Executive Director, Keep My Voice
(see below for participant bios)
Wednesday, January 22nd
12:00 - 12:50 p.m.
UVU Clarke Building, Room 511
co-sponsored with the Center for Constitutional Studies
This panel is designed to address the evolving dynamics of American conservatism in light of the increasing appeal of populist ideas and style of governance. Questions include: How does Donald Trump's presidency affect American political culture? 
What are the implications of populism for maintaining core American institutions? What are the implications for women in the Republican Party? How do these issues play themselves out in the distinctive atmosphere of Utah politics?
Derek Monson began at Sutherland Institute – a conservative, nonpartisan think tank that focuses on faith, family and free markets – as a policy analyst in 2007. He now leads Sutherland's policy team, which includes overseeing policy research and publications, and strategic policy initiatives. He has influenced a variety of public policy issues in Utah, including economic development and regulation; tax and budget; government transparency; public education; religious freedom; Medicaid reform; alcohol regulation; and immigration. He has published scholarly policy research on government spending limitations and the economic impacts of adoption, and has provided expert policy analysis and commentary for the L.A. Times, HuffPost, The Hill, The Washington Examiner, Associated Press, The Federalist, KSL/Deseret News, ABC4 Utah, Fox 13 Utah, Wallethub.com, Utahpolicy.com, The Salt Lake Tribune and the Utah State Legislature. He has bachelor's degrees in economics/political science from BYU and a master's degree in finance from the University of Utah, and currently resides in Lehi with his wife and three children.
Candice Pierucci is the youngest serving female legislator in the history of Utah and currently the youngest serving legislator. Representative Pierucci serves District 52 (Riverton, Herriman, South Jordan) and replaced Representative Knotwell after his resignation in 2019. After being elected by the delegates in her district, Candice was appointed by Governor Gary R. Herbert to the Utah House of Representatives. Rep. Pierucci currently serves on the following committees: Economic Development and Workforce Services and Government Operations, and Interim Higher Education Appropriations. Prior to her legislative service Candice worked as the Development Director for Sutherland Institute, a conservative think tank that focuses on faith, family and free-markets. Previous to working at Sutherland, Candice was the Director of Community Relations for Congressman Chris Stewart. Candice is the Vice President of Professional Republican Woman and over the years has worked on presidential, congressional, and local campaigns. Pierucci is a former board member and flight leader for Utah Honor Flight, a non-profit dedicated to taking veterans to visit their monuments in Washington, DC.
Phill Wright is Vice President for Government Affairs at Entrata and Executive Director of Keep My Voice.  He has served as Vice Chair of the Utah Republican Party, former Chair and Vice Chair of the Davis County Republican Party, and Former Ethics Chair of the Davis County Republican Party.  In 2019 he helped lead the lawsuit of the UTGOP against SB54 that made it all the way to the steps of the US Supreme Court. During that process he and his team acquired Amici Curiae from various political parties around the country including, political parties in several states such as the Republican Party, Libertarian Party, the American Independent National Committee, the Constitution party and the National Green Party. Other briefs were obtained from the Coalition for Free and Open Elections, a brief from Senators Mike Lee and Ted Cruz, and US Congressman Rob Bishop and Raul Labrador. Additional briefs were obtained from The US Pastor Council, Christian life Center, Pacific Legal Foundation, the CATO Institute, Eagle Forum Education & Legal Defense Fund, Judicial Watch, and Private Citizen, Inc.