The Center for the Study of Ethics (CSE) advances the interdisciplinary exploration of ethical theory and practice. We administer a variety of programs designed to advance ethics education on our campus, within our community, and in national and cross-cultural contexts. 
The study of ethics is a critical tool in navigating the complexities of personal, professional, and civic life. 

The CSE is a nonpartisan, non-advocacy organization committed to the inclusion of diverse perspectives and practices. 
Center  activities include:

educational programs for students and faculty

public forums to promote civic engagement

interdisciplinary research projects
Brian D. Birch
Director
Brian D. Birch is professor of philosophy and director of the Center for the Study of Ethics. He received his Bachelor's and Master's degrees in Philosophy from the University of Utah (1990, 1992) and completed a Ph.D. in Philosophy of Religion and Theology from Claremont Graduate University in 1998. His areas of focus include the intersection of ethics, religion, and public life. He is the founding editor of Teaching Ethics: The Journal of the Society for Ethics Across the Curriculum and among his current book projects is a volume entitled Radical Pluralism.
Phone: 801.863.6363
Email: brian.birch@uvu.edu
Courtney Burns
Assistant Director
Courtney Burns graduated from Utah Valley University with a B.A. in Integrated Studies and from Queen's University, Belfast, Northern Ireland with an M.A. in Comparative Ethnic Conflict. She has interests in the areas of Conflict Transformation and Intercultural Ethics.
Phone: 801.863.5455 
Email: courtney.burns@uvu.edu
Elaine Englehardt
Distinguished Professor of Ethics
Elaine Englehardt is a Distinguished Professor of Ethics and Philosophy. She has taught ethics, philosophy, and communication since 1976. She has written and directed seven national grants in  Ethics and Ethics Across the Curriculum. She is considered the founder of the Ethics Across the Curriculum movement. She has authored eight books, numerous articles, and co-edits the journal Teaching Ethics. She has served as Vice President, Dean, and Director at UVU. Her Ph.D. is from the University of Utah.
Phone: 801.863.6464
Email: elainee@uvu.edu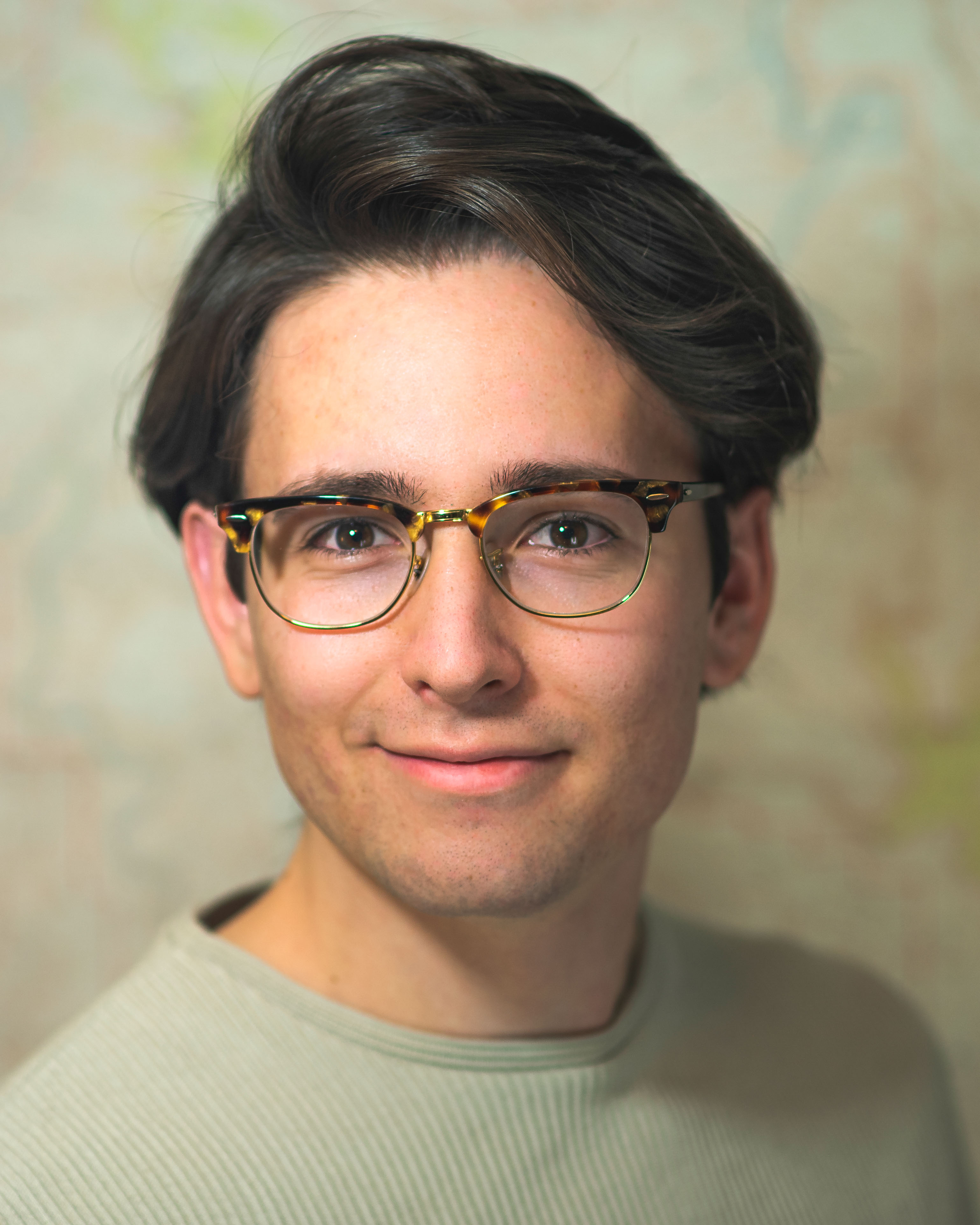 Evan Jones
Communication Specialist
Evan Jones is a senior at Utah Valley University working towards a B.S. in Integrated Students with emphases in Psychology and Religious Studies. He manages social media and assists with graphic and website design for the Center for the Study of Ethics and works for Sunstone as the president of the Sunstone Foundation Student Association. He has interests in Mormonism, the cultural expression of religion, and intra-religious pluralism.
Email: ejones@uvu.edu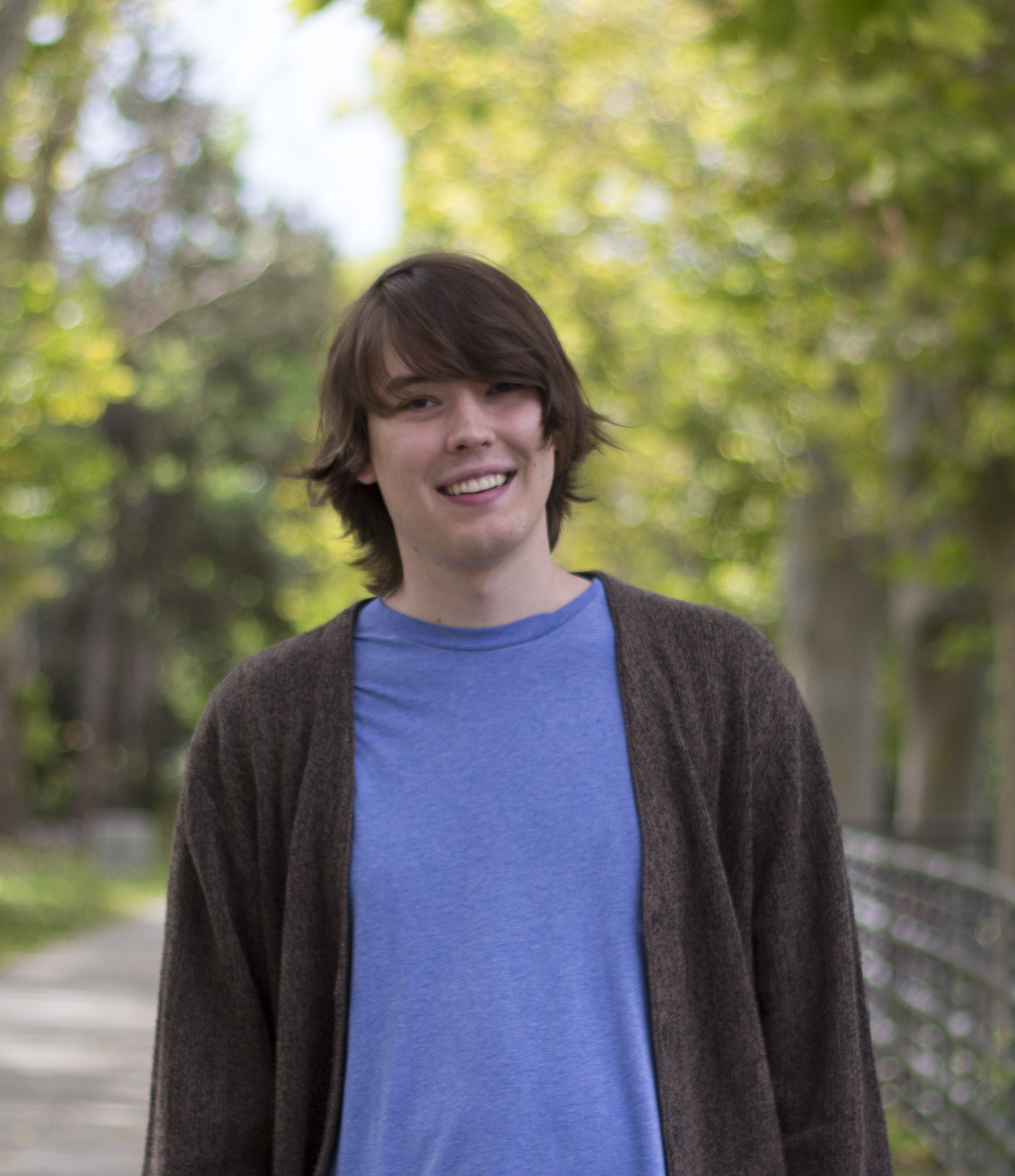 Nathan Tucker
Research Assistant
Nathan Tucker is a senior majoring in philosophy and minoring in religious studies and classics at Utah Valley University. He works as a research assistant at the Center for the Study of Ethics and an intern with the Society for Mormon Philosophy and Theology. He has previously served as an intern for Dialogue: A Journal of Mormon Thought and as a member of UVU's Interfaith Student Council. His research interests include Mormonism, existentialism, religious diversity, and the history of theology.
Email: nathantucker@uvu.edu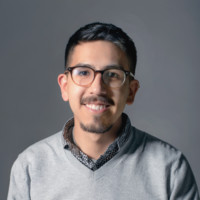 Gabriel Toscano
Website Specialist
Gabriel Toscano graduated from Utah Valley University with a B.S. in Philosophy and is currently pursuing a M.S. of Computer Science. He oversees the Center's website design, content strategies and digital presence. His areas of interest include interreligious pluralism, contemporary politics, food and environmental ethics, and technology.  
Email: gabriel.toscano@uvu.edu
Thomas Bretz
Faculty Fellow
Environmental Ethics
Thomas Bretz is an Assistant Professor in the Philosophy & Humanities Department. He earned a PhD. in Philosophy from Loyola University Chicago as well as a Masters in Philosophy from The New School. He teaches introductory courses on ethics and philosophy as well as various courses on environmental philosophy. His research focuses on the question of how individuals and society can develop more sustainable and equitable relationships to the non-human world. He is a faculty advisor for the UVU Green Club.
Nichole Ortega
Faculty Fellow
Student Engagement
Nichole Ortega is in her fourteenth year at Utah Valley University where she is an Associate Professor and served for six years as Chair of the Department of Dance. She teaches Ballet, Dance Education, and other core courses. Nichole has served as President of the Utah Dance Education Organization and the Utah Academy of Science, Arts, and Letters. She has shared her research at several national and international conferences.
Jonathan Westover
Faculty Fellow
Ethics in Public Life 
Jonathan Westover is an Associate Professor of Organizational Leadership in the Woodbury School of Business and Director of Academic Service Learning at UVU. He is also the program co-director of the Human Resource Management program and the president of the Utah Academy of Sciences, Arts, and Letters. He was recently a Fulbright Scholar (Minsk, Belarus), a POSCO Fellow at the East-West Center, and visiting scholar at the Wilson Center.   
Anne Arendt
Technology Management
Anne Arendt is an Assistant Professor in Technology Management. Prior to that, she worked as the Web Resource Director in University Marketing and Communications. Before that position, she worked in Distance Education as a Resource Manager. In total, Anne has been at UVU for over 11 years. Before coming to Utah, she worked for Walden University in Minneapolis as the Director of Web and Application Development, and at Smyth Companies in Saint Paul as a Web Team Manager.
Michael Ballard
Languages and Cultures
Michael Ballard is Program Director of the ASL & Deaf Studies Program and Assistant Professor in the Department of Languages & Cultures.  He earned his Ph.D. in Education from Drake University.  His research interest includes intercultural communication, healthy identity formation, Deaf role models and cultural capital, and navigating Deaf-hearing cultural conflicts.  In addition to classroom settings, Dr. Ballard provides cultural workshops and consultations. When not working in the academy, Dr. Ballard enjoys spending time with his family, fishing, outdoor cooking, and bonfires. 
Monica Campbell
Dance
Monica Campbell is an Associate Professor in the Department of Dance, as well as the Modern Dance Program Coordinator. She received her M.F.A. in Dance from the University of Utah. She is the Artistic Director of UVU's Contemporary Dance Ensemble (CDE). In 2017 she was awarded an Ethics Center Faculty Fellowship to accompany UVU's Peace and Justice Studies Program to Northern Ireland. The resulting research culminated in the new piece of choreography for CDE, Turas, that premiered in March 2018.
David Connelly
Associate Provost
Academic Programs
David R. Connelly is the Associate Vice President for Academic Programs at Utah Valley University. He is a former faculty senate president and chair of the History and Political Science Department. His primary teaching interests are in public administration with specific interests in public management, leadership, performance measurement, and survey research. He has worked developing and implementing information technology policy while at the Center for Technology in Government at the University at Albany.
Michael Goode
History and Political Science
Michael Goode is an Associate Professor of History. As a historian of early America and the British Atlantic with a particular focus on religion and political culture, he researches and writes about how early modern peoples thought about and negotiated violence, colonialism, and warfare – and what this tells us about our present-day engagement with these vexing problems. His book project examines the role of peace as a language and practice of government in colonial Pennsylvania.
Sarah Hall
Public and Community Health
Sarah Hall is an Assistant Professor in the Public and Community Health Department. She earned her Ph.D. in Global Health from Arizona State University. She also holds a Master of Public Administration and a B.A. in English from Brigham Young University. Prior to obtaining her Ph.D., she managed programs and marketing for several nonprofit organizations. Sarah has worked extensively on health and environment-related projects in countries including South Africa, Botswana, Ghana, Kenya, Tanzania, New Zealand, Mexico, Thailand, and Indonesia. 
Marcy Hehnly
Criminal Justice
Marcy Hehnly has taught at Utah Valley University since Fall 2014 having moved to Utah from Atlanta Georgia. She currently teaches Introduction to Criminal Justice, Police Patrol Operations, Ethics, Police Administration, Juvenile Justice & Delinquency, Corrections, and Criminology. She is a graduate of the New Faculty Teaching Scholars Program and is also a Service Learning Faculty Mentor. In addition, Dr. Hehnly works closely with the Women's Success Center as well as the Veteran's Center on various assigned projects.
Leandra Hernandez
Communication Studies
Leandra Hernandez is an Assistant Professor of Communication Studies. She received her Ph.D. from Texas A&M University. She enjoys teaching health communication, gender studies, and media studies courses. Her work explores Latina/o cultural identities in cultural health experiences, news and media representations, reproductive justice, and gendered violence. As the Chair of the NCA La Raza Caucus and Latina/o Communication Studies Division, she fosters Latina/o Communication Studies for students and scholars alike.
Benjamin A. Johnson
Student Leadership & Success Studies
Benjamin A. Johnson is an Associate Professor and Associate Chair in the Department of Student Leadership & Success Studies. His teaching and research interests include history and philosophy of education, comparative and international education, metacognition, and faculty-student mentoring. Among his research interests include ethics in leadership and ethics in fundraising and endowment building at public universities. He currently serves as Senior Editor for The Journal of Student Leadership at UVU.
Rick McDonald
English & Literature
Rick McDonald is a professor in the Department of English and Literature at Utah Valley College.  His areas of Scholarly interest include Medieval Mysticism, Medieval Literature, and ethical considerations within Horror movies. Rick is a past Associate Director of the Center for the Study of Ethics and has been at UVU for 16 years.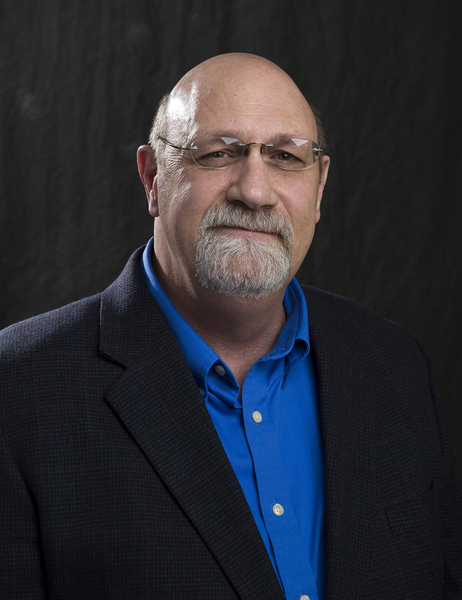 Michael Minch
Peace & Justice Studies
Michael Minch is the Director of Peace & Justice Studies. His research focuses on conflict transformation and peacebuilding (including negotiation and mediation, theories of violence, and reconciliation), theories of justice, and global justice. He also works in political and moral theory, and in particular, the connections between them; democratic theory and democratic peace theory, political ecology and political theology.
Kate McPherson
Honors Program Director
Kate McPherson is Professor of English and Honors Program Director at UVU. She is co-editor of several scholarly essay collections about English Renaissance drama, and she also serves as Resident Scholar for the Grassroots Shakespeare Company, an original practices performance troupe begun by two UVU students. In recent years, Kate has been honored with the UVU Trustees Award, the College of Humanities & Social Sciences Faculty Excellence Award and the Alumni Outstanding Educator Award.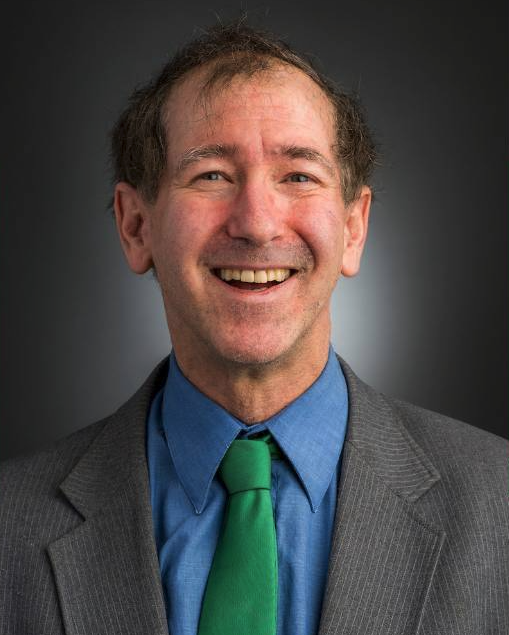 Bob Palais
Mathematics
Bob Palais is a Professor of Mathematics and currently serves as department chair of Mathematics. He received his Ph.D. in Mathematics from the University of California, Berkely. Bob is an inventor on 11 U.S. patents including some that are licensed for a widely used rapid  DNA diagnostics system used in Covid-19 testing. His interests include math of DNA-based medicine, scientific computation and mathematical visualization, partial differential equations, mathematical material science, quaternions and their applications, cognitive science and math education, geometry, dynamics, climate science, and mathematical genealogy.
Luke Peterson
History & Political Science
Luke Peterson is a Lecturer in History and Political Science and director of the Office of New Urban Mechanics at Utah Valley University which specializes in developing innovative solutions for local government. He earned his Masters in Public Policy from the Kennedy School of Government at Harvard University and has previously served as director of corporate and community partnerships at UVU and as director of tourism and economic development for Wasatch County, Utah.
Jeff Peterson
Business Management
Jeff Peterson is an Associate Professor of Business Management in the Woodbury School of Business, where he teaches Organizational Behavior and Business Ethics. Prior to coming to UVU Professor Peterson had an extensive career in industry and has worked or consulted for companies such as Intel, Microsoft, Boeing, Starbucks, Weyerhaeuser, and Premera Blue Cross. He is a strong proponent of the value of concerted self-reflection as a tool to help people live informed lives that embody ethical and moral behavior.
Axel Ramirez
Secondary Education
Axel Ramirez is an associate professor of education. He was a public school teacher for twelve years prior to coming to UVU. His area of focus is K-12 social studies education. His current projects include recruiting Latina/o students into the field of education and developing curriculum for Pacific Islander secondary students.
Michael T. Stevens
Biology
Michael T. Stevens is an Associate Professor of Biology and the Director of Capitol Reef Field Station. He teaches and conducts research in two areas: plant ecology and science education. As a plant ecologist, he studies how trees and shrubs interact with their environment and are influenced by factors such as herbivory, competition, latitude, soil nutrients, and boulders. As a science educator, he studies the roles that Science Faculty with Education Specialties (SFES) play in higher education.
Bryan Waite
Secondary Education
Dr. Bryan R. Waite is a Professor of multicultural education and language acquisition theories and methods and the Department Chair of Secondary Education in the School of Education.  At UVU he also works as the Director for Global/Intercultural Academic Programming. Originally from Texas and New Mexico, Dr. Waite has a Ph.D. in Education with an emphasis Equity and Cultural Diversity also from the University of Colorado at Boulder. Dr. Waite has a wealth of knowledge and experience on culture diversity and inclusive practices. He now works with faculty who are implementing global awareness and diversity into their university classes in addition to his responsibilities in the School of Education.