A Message From UVU Leadership on the 2020 Election
Voting is the easiest and most powerful way to engage in civic dialogue. If you haven't voted yet, it's not too late.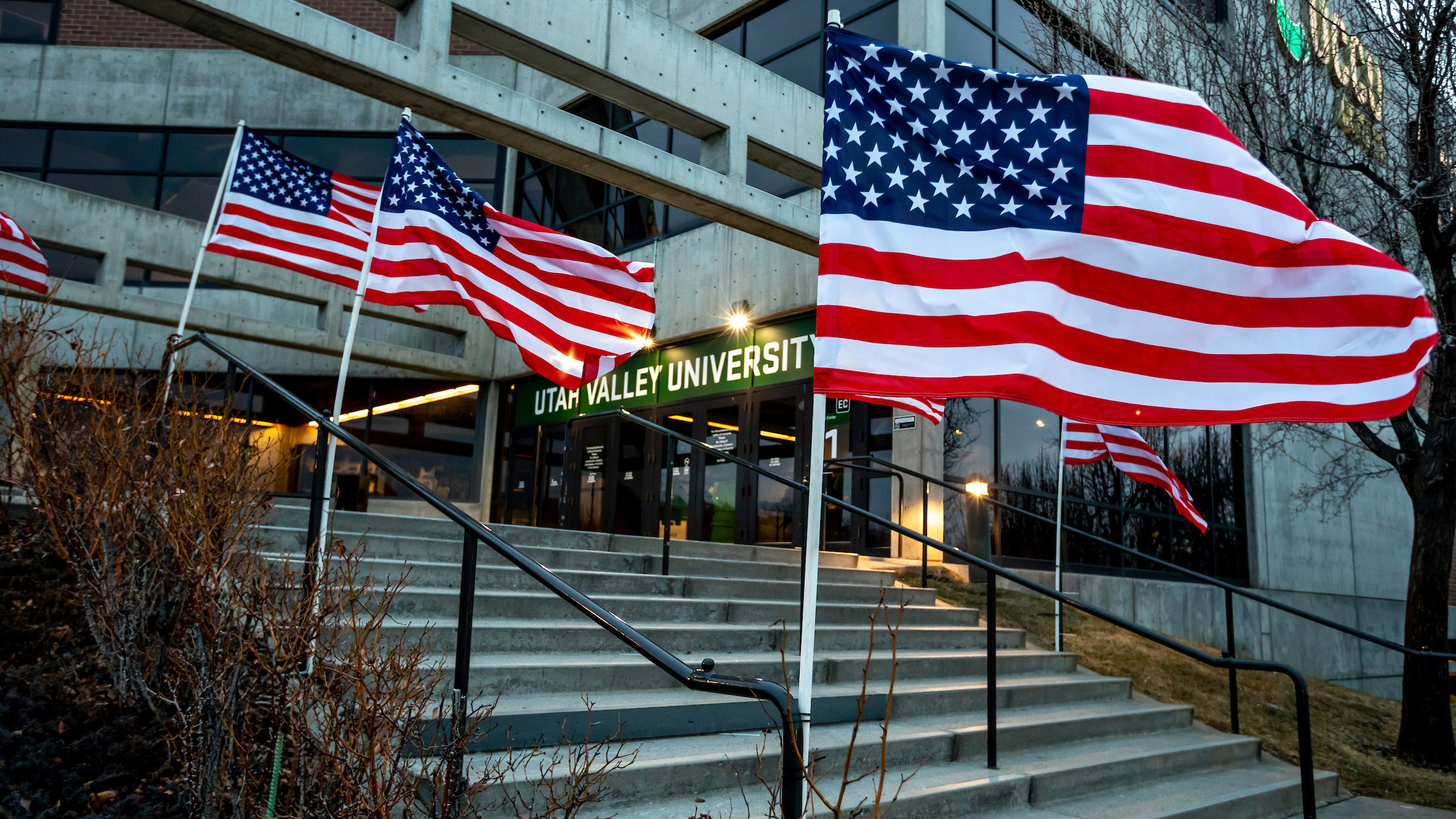 Dear Utah Valley University Community,
The election is now just one day away.
As a country, we face many critical issues — from public health to economic uncertainty to racial and social justice reform. As a non-partisan institution, we do not endorse candidates, parties, or campaign platforms, but we encourage you to vote. Voting is the easiest and most powerful way to engage in civic dialogue. If you haven't voted yet, it's not too late. Visit Utah's voter information website for details about in-person registration and polling locations.
Our campus is the home of a diverse community. We value and encourage freedom of speech and expression, knowing that such an environment cultivates learning, understanding, and individual growth. Acts of bias, bigotry, discrimination, or hate speech on our campus or our classroom spaces, whether they be face-to-face or online, are inconsistent with our values of diversity, equity, and inclusion. While we may disagree on various issues, our differences should not divide us. Engaging with those of differing viewpoints, when motivated by a quest for understanding, provides an opportunity for creative solutions to today's problems that will better serve us all in the future. We encourage and expect collegiality and mutual respect among students, faculty, and staff.
We understand that this election amidst the ongoing COVID-19 pandemic may heighten emotion and elevate concern for some. Our goal is first and foremost to ensure a safe and healthy environment where unimpeded learning and work occur. As a campus community, there are many resources available to you. If you need assistance, please reach out to any of the resources listed below.
Utah Valley University is a remarkable place. We are proud of the friendliness and solidarity that currently exist here, as well as our students, faculty, and staff's willingness to go above and beyond to show they care. Let us continue to unite in our pursuit of freedom and the common good while working together to ensure an equitable and inclusive environment.
Sincerely,
Astrid S. Tuminez
President
Wayne Vaught
Provost and Vice President of Academic Affairs
Val Peterson
Vice President of Finance & Administration
Linda Makin
Vice President of Planning, Budget & Human Resources
Kyle Reyes
Vice President of Student Affairs
Scott Cooksey
Vice President of Institutional Advancement
Kelly Flanagan
Vice President of Digital Transformation, Chief Information Officer
Kara Schneck
Vice President of Marketing & Communications, Chief of Staff
Belinda 'Otukolo Saltiban
Chief Inclusion & Diversity Officer
Clark Collings
General Counsel
Resources
Students
Bias Education Support Team: If you have witnessed or experienced instances or situations of bias, please report them here.
UVU Student Health Services: For comfort, treatment of anxiety, or distress, make an appointment. For crisis assistance, call (801) 863-8876.
UVU Ombudsman Talatou Abdoulaye: Contact via email at talatoua@uvu.edu or call (801) 863-7237 for additional resources.
The Warm Line: (801) 587-1055 between 8 a.m. and 11 p.m. daily. The Warm Line is a community resource and provides peer support facilitated by peer support specialists.
The SafeUT app
Faculty and staff
The Behavioral Assessment Team: (801) 863-1234, 24/7 (for consultation or to report concerning behavior).
The Employee Assistance Program: UVU has contracted with Reliant Behavioral Health as the provider of the Employee Assistance Program (EAP). Call the EAP at (866) 750-1327 for crisis support and additional services. You are also welcome to seek care from providers on the health insurance plan or elsewhere.
New mental wellness tools in MyStrength app
Campus Community
The following community resources are available for crisis 24/7:
If you see concerning behavior, please reach out to these resources:

Emergency: 911 or UVU Police dispatch: (801) 863-5555
Non-Emergency: UVU tip line: (801) 863-1234. This line is monitored 24 hours a day, seven days a week.
The National Suicide Prevention Lifeline: (800) 273-8255
The Crisis Text Line: Text "START" to 741-741
911
Discrimination: Contact the UVU Title IX Office: Report a complaint online, call (801) 863-7999, or visit BA 203.