Additional Services Provided by Parking Services at UVU
How Parking Services Assists the UVU Community
We are here to ensure that your parking experience on campus is safe, easy, and enjoyable.
In addition to issuing permits and enforcing campus parking policy, Parking Services offers the following assistance to the UVU community while on the Orem Campus:
Traffic control during certain events in coordination with campus police.
Jump-starting vehicles with a dead battery.
Unlocking locked cars when keys are left inside.
Aiding in changing a flat tire.
Taking a customer to a gas station if their vehicle is out of fuel.
Please call us at 801-863-8188 if you require assistance with anything listed above. For stolen or damaged vehicles and accidents, please contact campus police at 801-863-5555.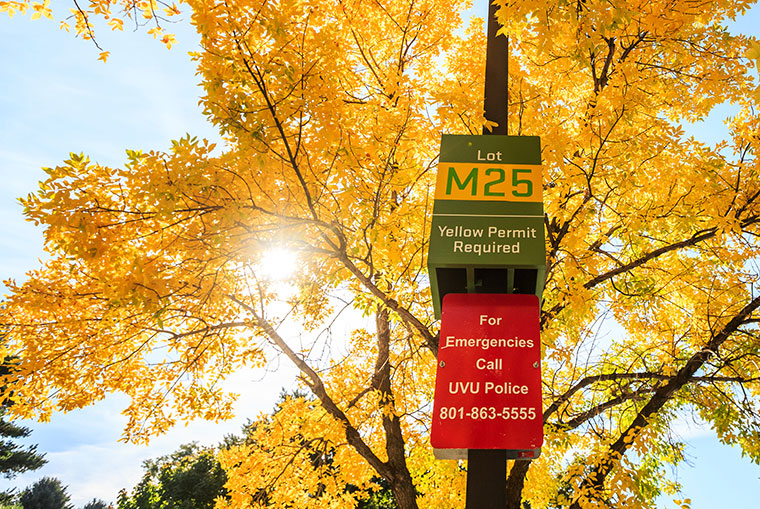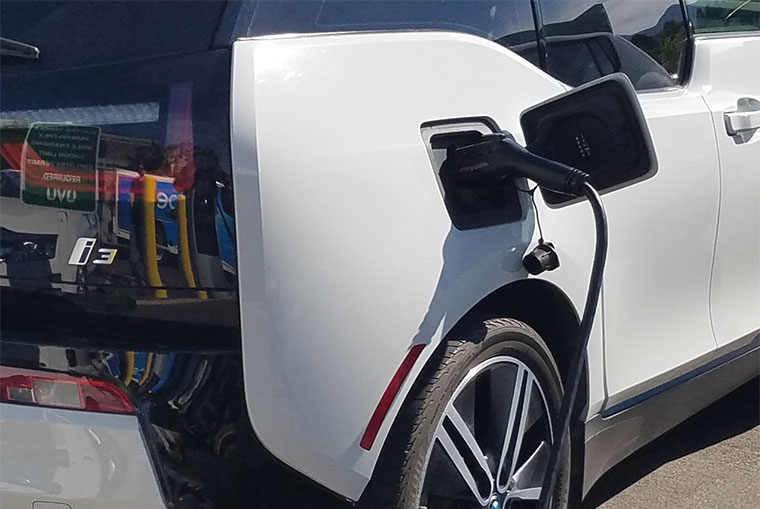 EV charging stations available on campus
Electric vehicle charging stations are available on campus for use by faculty, staff, students, and visitors based upon the following guidelines:
Only electric vehicles that are charging are allowed in charging station stalls.
Charging of electric vehicles is limited to charging station stalls only.
The maximum parking limit is three hours, unless otherwise stated.
Parking permits are required in permitted areas, unless otherwise stated.
Paid parking areas require paying the hourly rate.
Citations will be issued for exceeding the time limit and/or not actively charging.
Electric vehicle charging stations are located in the following parking areas.
Vendor permits
Parking Services offers the following parking options for vendors on the UVU campus:
We offer a yearlong vendor hangtag which allows two hours of parking in any service stall on campus, as well as unlimited parking in regular employee and student lots. This permit costs $200 a year, and is prorated from July to July. This permit may not be used to attend classes or by employees or students of the university. Citations may be issued for misuse of a vendor permit.
For those UVU departments that have frequent vendor visits and wish to provide parking for these vendors, the department may purchase an annual vendor permit at the regular price ($200 per year, prorated) and simply loan the permit to their vendors as they arrive on campus and collect it upon their exit. The permit is the responsibility of the department, including any citations for misuse.
Vendors may also park in any visitor pay lot and pay the posted rate for the lot.
Directions to the Parking Offices in the Facilities Complex building
Office Hours: Monday - Friday, 7am - 5pm
Phone: (801) 863-8188
Email: parking@uvu.edu
Address: 936 South 400 West, Orem, UT 84058
Directions: