How to park at UVU as a visitor
Welcome to campus! If you are visiting campus, you will need to use one of our pay lots when you park on campus. There are four pay lots on campus:
You can pay at the pay station or use the ParkMobile app. These lots cost $1 per hour. The pay stations accept all major credit cards and $1, $5, and $10 bills. Exact payment only.
Please note the space number where you parked, indicated on the ground behind the stall or on a sign in front of the stall, and go to the nearest pay station. Enter the space number you are parked in and follow the prompts to pay for your desired parking time in that space.
Disabled parking stalls are available in our visitor lots. Vehicles displaying state-issued disabled license plates or placards may park in the disabled visitor pay stalls at no charge for up to two hours. Parking for longer than two hours in the disabled stalls requires payment at the regular posted rate.
Payment is required in all of our pay lots between 5 a.m. and 10 p.m., seven days a week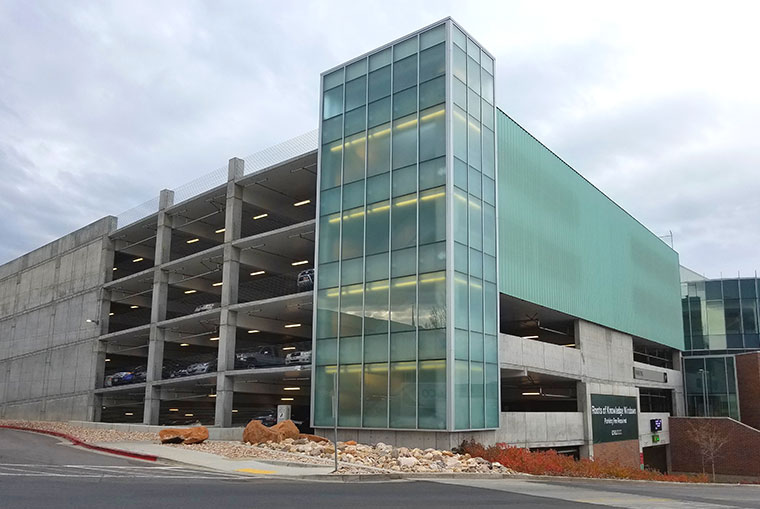 Park:
Note your parking stall number
Pay:
Enter your stall number at the pay station
On the go:
Use the ParkMobile app!
Invited guests should have received parking instructions or a prepaid validation code from the hosting department on campus. If you were not instructed on where to park for your event or conference, please contact the hosting department for information. Parking in a visitor lot without paying at the pay station, or entering an invalid code, may result in a citation.
If there is any question as to where you can park on campus as a visitor, please contact Parking Services at (801) 863-8188 and we will be glad to assist you.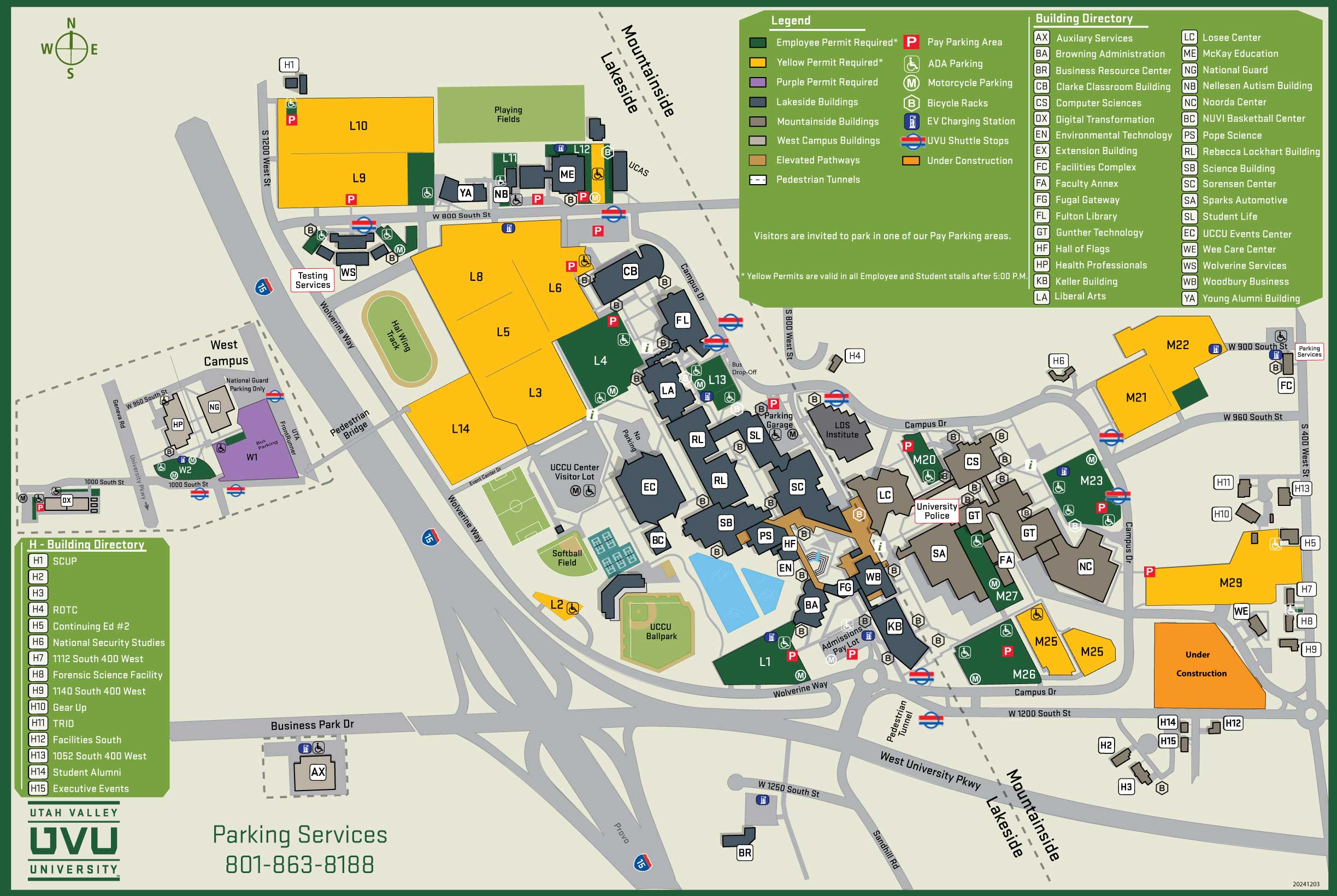 Directions to the Parking Offices in the Facilities Complex building
Office Hours: Monday - Friday, 7am - 5pm
Phone: (801) 863-8188
Email: parking@uvu.edu
Address: 936 South 400 West, Orem, UT 84058
Directions: