How to park at UVU as a visitor
Welcome to campus!  Visitors have the following options when parking on campus:
- Park at one of our two metered lots
- Park at one of our eleven pay-by-phone lots
- Purchase a Day Pass online and park in the outlying parking lots of L9, L10, M28, or M29.
If you are visiting campus, you will need to use one of our pay lots when you park on campus.  There are thirteen pay lots throughout campus.  The L1 pay lot at the front of campus is $1 per hour and has a 2 hour maximum limit for short term parking.  The Parking Garage in the middle of campus is $1 per hour with a 2 hour minimum.  Both of these lots have parking meters that will accept all major credit cards (we transitioned to a cashless system) or you can use the totally contactless Passport phone application.  The remaining 11 paylots require payment through the phone application only.  
Our Day Pass can be purchased by faculty, staff, students, or guest.  The cost is $5 per day and it allows access to our parking lots, L9, L10, M28, M29.
Payment is required in all of our pay lots between 5 a.m. and 10 p.m., seven days a week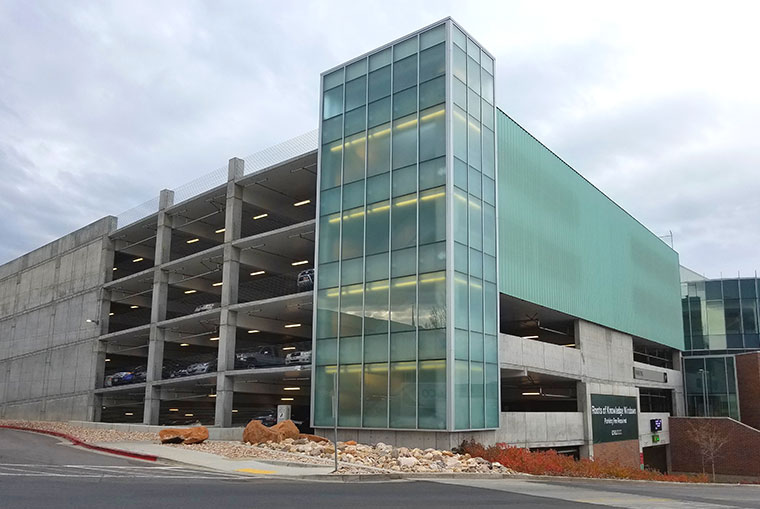 Invited guests should have received parking instructions or a prepaid validation code from the hosting department on campus. If you were not instructed on where to park for your event or conference, please contact the hosting department for information. Parking in a visitor lot without payment may result in a citation.
If there is any question as to where you can park on campus as a visitor, please contact Parking Services at (801) 863-8188 and we will be glad to assist you.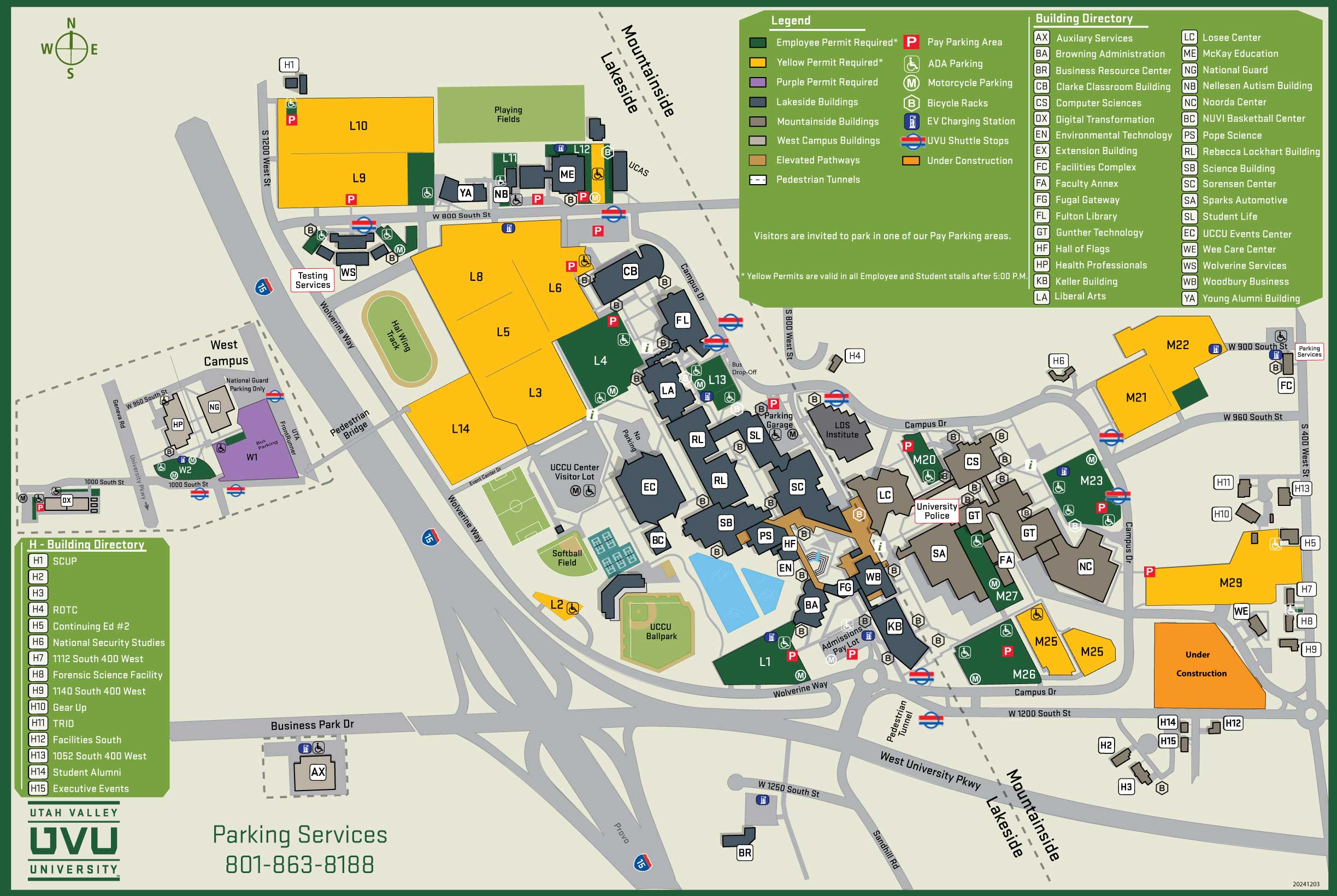 Directions to the Parking Offices in the Facilities Complex building
Office Hours: Monday - Friday, 7am - 5pm
Phone: (801) 863-8188
Email: parking@uvu.edu
Address: 936 South 400 West, Orem, UT 84058
Directions: