Parking Validations & Event Parking at UVU
Parking validation codes
The Passport phone application will accept validation codes as a form of payment.  Departments must procure and distribute validation codes for guest parking in advance of any event or campus visit.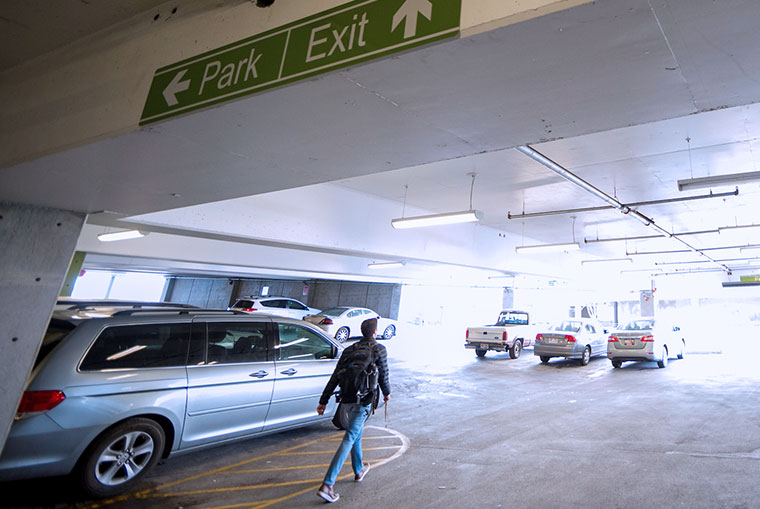 Event parking procedures
Parking should be considered at the beginning of the event planning process. Community events on campus should be planned in a manner that reduces the impact on student parking. Event parking in student and employee lots is free of charge on Saturdays and Sundays (visitor pay lots and the parking garage require payment between 5 a.m. and 10 p.m. seven days a week). Events that fall within these "free of charge" time frames will not incur charges from Parking Services for parking needs at their events (charges for traffic control, if required, may be incurred). We highly recommend that event hosts attempt to plan community events on weekends whenever possible to allow UVU students ample parking to attend classes during the week. Any vehicle parked at UVU on a weekday must have a valid student or employee permit, or be parked in a visitor pay lot.
Event vehicle parking on campus
If your event will require vehicle parking on campus on a regular school day at UVU, the following procedures must be followed for the event:
Any event that requires specific parking arrangements on campus must be coordinated with Parking Services at least 15 business days prior to the event. Event hosts that do not arrange with Parking Services before this 15-day window may be subject to a late fee. Parking Services is not responsible for any inaccurate parking information given to attendees. Please note that all parking arrangements should be made with Parking Services prior to sending flyers, emails, notices, bulletins, etc. to event attendees.
Event hosts are generally asked to utilize the parking garage and visitor pay lots for their event parking when the event will occur on a weekday. Regular rates apply. Departments can decide whether they want each attendee to pay or the department can provide validation codes for their guests. 
Events that are determined to be larger than our visitor parking facilities can accommodate (there are roughly 800 visitor stalls on campus) need to make special arrangements with Parking Services at parking@uvu.edu or 801-863-8188. In the case of very large events, Parking Services will determine the need and procedure for the event's parking logistics. When an event requires parking outside of our pay lots, a fee per lot of $500 a day will be assessed to the hosting department or entity for use of these lots. Very large events may also require the payment of traffic control charges, which are determined on a case-by-case basis through Parking Services and campus police. There is no free event parking available on campus while school is in session. 
Buses on campus:
Buses are not allowed to park on UVU campus. When buses are used to bring guests to an event, the bus may come on campus to drop-off and pick up guests only. Off-site bus parking arrangements can be made during the event planning process with Parking Services..
The purposes for these procedures are:
Ensure parking for events is safe, adequate, and properly communicated to attendees ahead of time
Protect valuable parking space for UVU students
Directions to the Parking Offices in the Facilities Complex building
Office Hours: Monday - Friday, 7am - 5pm
Phone: (801) 863-8188
Email: parking@uvu.edu
Address: 936 South 400 West, Orem, UT 84058
Directions: