Keynote
Dr. Greg Hanley
Dr. Hanley has been applying the principles of learning to improve socially important behaviors of children and adults with and without disabilities just under 30 years. He worked and trained at the Kennedy Krieger Institute, was degreed at the University of Florida, was tenured at the University of Kansas, and directed the Behavior Analysis Doctoral Program and Life Skills Clinic at Western New England University (WNEU).
Dr. Hanley has published over 100 book chapters and articles in peer-reviewed journals in areas such as the assessment and prevention of problem behavior, teaching tactics for young children, and evidence-based values. Dr. Hanley is a Fellow of the American Psychological Association (Div. 25), past Associate Editor of The Behavior Analyst, and past Editor of the Journal of Applied Behavior Analysis and of Behavior Analysis in Practice.
He currently serves as a Research Professor at WNEU, an Adjunct Professor of Psychiatry at the University of Massachusetts Medical School, and CEO of FTF Behavioral, an international training and consulting group based in Worcester Massachusetts. This group of researcher-practitioners supports professionals attempting to create meaningful outcomes with practical functional assessment processes and skill-based treatments for addressing emerging and severe problem behavior, intractable stereotypy, food selectivity and mealtime problem behavior, and sleep problems.
The Ache of Your Presence: Creating Communities of Belonging for Everyone
Dr. Erik Carter, PhD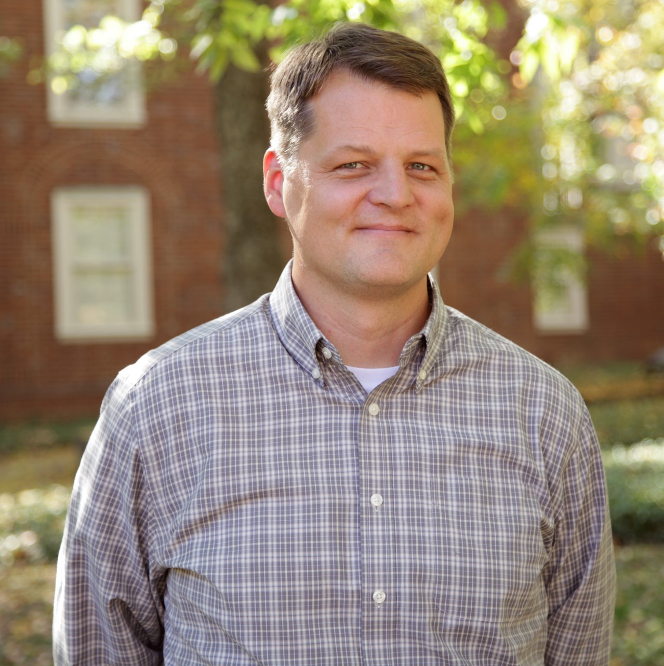 We flourish most in the midst of community. Yet too many schools, workplaces, congregations, and neighborhoods still struggle to become places of belonging for people with disabilities and their families. In this keynote, Erik Carter will challenge us to pursue a destination that lies beyond integration and inclusion. Moreover, he will share a practical framework for reflecting upon and fostering belonging within the different communities that matter most to people.
Erik Carter, PhD, is an Cornelius Vanderbilt Professor of Special Education at Vanderbilt University and a member of the Vanderbilt Kennedy Center. His research and teaching focuses on evidence-based strategies for supporting inclusion and valued roles in school, work, community and congregational settings for individuals with autism and developmental disabilities. Prior to receiving his doctorate, he worked as a high school teacher and transition specialist with youth with disabilities. He has co-authored 6 books and more than 150 articles and book chapters. He was the recipient of the Distinguished Early Career Research Award from the Council for Exceptional Children, the Early Career Award from the American Association for Intellectual and Developmental Disabilities, the Patricia Sitlington Research Award from the Division on Career Development and Transition, and the Research Award from CEC's Division on Autism & Developmental Disabilities. He lives outside of Nashville, Tennessee, with his wife and three children.
Best Practices for Autism Treatment 
Dr. Jane Carlson, BCBA-D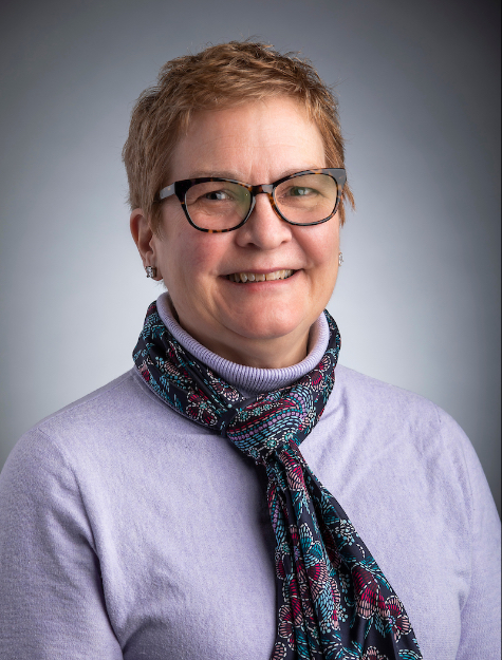 About Dr. Carlson
Dr. Jane Carlson Dr. Carlson is a licensed psychologist and Board Certified Behavior Analyst with more than 35 years of experience working with children and adults with autism and other developmental disabilities. Dr. Carlson began her career as a special education teacher and received her PhD in clinical psychology from the State University of New York at Stony Brook. Dr. Carlson has held leadership roles at a number of programs serving individuals with ASD, including, The Groden Center in Providence, RI, and The May Institute in Randolph, MA. She served as an expert panelist on the National Standards Project, a review of evidence-based practices in the treatment of autism, produced by the National Autism Center. She served as Education Director of the Autism Center at Virginia Commonwealth University and as Assistant Professor in the Department of Psychiatry at the Medical College of Virginia/Virginia Commonwealth University. In addition, she has served as Director of the Autism Inclusion Project at the Developmental Disabilities Institute in Smithtown, NY, providing technical assistance and training to public schools to build capacity to serve students with autism spectrum disorders. Dr. Carlson is currently Director of the Melisa Nellesen Center for Autism as well as Assistant Professor and Verified Course Sequence Coordinator for the M.Ed. in Applied Behavior Analysis Program. She also serves as the President Elect of UtABA. Dr. Carlson has presented her work at national and international conferences and her publications have been translated for international audiences.
Increasing Disability Employment Through Innovative Business and Nonprofit Collaboration
Mike Smith BCBA & David Ellison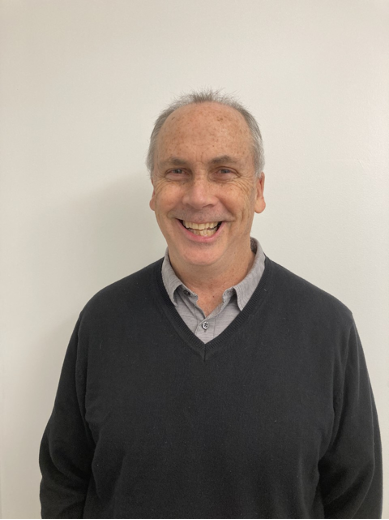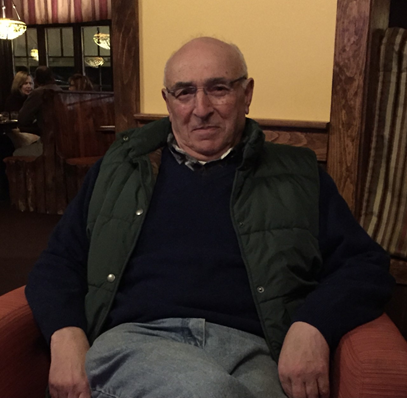 This presentation will discuss a model of innovative and evolving community partnerships that provide equal value to employers, non-profit enterprises, and most importantly, individuals with autism and other I/DD who are seeking meaningful work and community connections. Topics covered will include Vocational "Discovery" from the perspective of the individual job seeker, as well as from the perspective of an employer.

Mike Smith
Employment Services - 38 years of service to individuals with autism and other intellectual/developmental disabilities. Employee of the Groden Network of Programs; an agency considered a pioneering agency in the treatment and support of individuals with autism spectrum disorder.
Director of Vocational and Employment Services for over 25 years; responsible for developing employment and other community-based services with individuals with a variety of disabilities. Led the development of meaningful paid employment for over 50 individuals with Autism Spectrum Disorders and other cognitive and behavioral challenges.
Clinical Consultant at the Groden Network – Develop and oversee behavior support plans for adults served through the Cove Center (Groden Adult Services).
Conducted state-wide trainings in Functional Analysis, Positive Behavior Support and Supporting Meaningful Employment practices for the Community Provider Network of Rhode Island, the University Affiliated Program/Sherlock Center at Rhode Island College; and Salve Regina University in Newport. Trained over 300 individuals and received consistently high evaluations as a trainer and presenter.
;Presentations at national and regional conferences including Autism Society of America, (ASA), Association of Developmental Disability Providers (ADDP), Association for People in Supported Employment (APSE), (COSAC), statewide autism conferences in Rhode Island, Connecticut, Massachusetts, Florida, and Georgia
Founding Board member of National Association of Residential Providers for Adults with Autism (NARPAA). First chairperson of NARPAA Standards Committee; responsible for developing standards of quality care and treatment for adults with autism.
Contributing editor to the "Rehabilitation of Adults with Autism Spectrum Disorder", a publication and training guide for Vocational Rehabilitation personnel
Consultant to schools, agencies and individuals regarding issues in autism, behavior challenges, transition, and employment
Education
B.A. in Psychology from the University of Rhode Island,
M.A., Personality and Social Psychology - Rhode Island College,
Post graduate work in School Psychology - University of Rhode Island. BCBA – (Board Certified Behavior Analyst)- UMass-Boston, May, 2011.
David Ellison
Born in Scotland
Studied Technical and Manufacturing processes in London, England
Three years military service
28 years working for a large Global Polymer Manufacturer in Rhode Island. Manufacturing, Procurements, Global Sales/ Customer Service.
2008 Founded Lorimer Studios, designing and building all styles of tables. Sold the business in 2018 to a large Corporation.
2018 Founded edge and end LLC. A for profit design and woodworking company that is also involved with the trade training and employment searches for adults with disabilities.
Caring Hearts at the Intersection of Autism and Culture
Shahla Ala'i, Ph.D., BCBA-D, LBA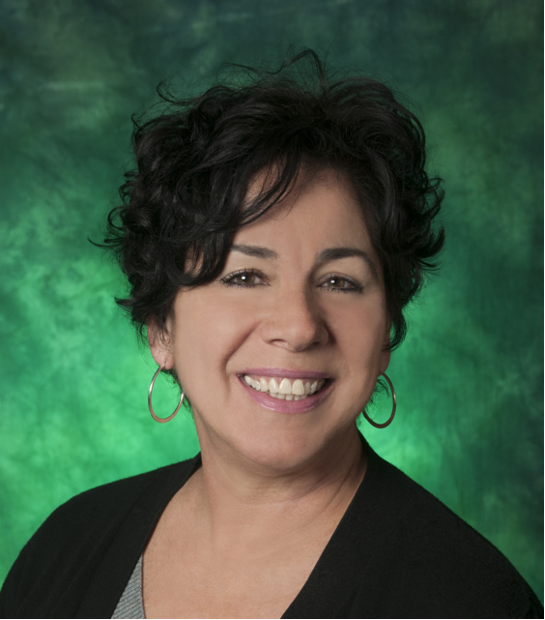 This presentation is based, in part, on LeBlanc, Sellers & Alai (2002) Building and Sustaining Meaningful and Effective Relationships as a Supervisor and Mentor https://www.sloanpublishing.com/supervision and Miller, Re Cruz & Alai (2019) Inherent Tensions and Possibilities: Behavior Analysis and Cultural Responsiveness.
Abstract
Section 1.05 of the BACB Compliance Code focuses on professional relationships between people of differing ages, genders, races, ethnicities, national origins, religions, sexual orientations, disabilities, languages, and socioeconomic status. Ideally, professionals should be non-discriminatory and be developing increasingly more cultural responsiveness when working with people of differing backgrounds, life experiences and preferences. This presentation will: 1) review basic terms and concepts related to culturally responsiveness practices in educational and clinical settings; 2) consider the how the intersections of autism and race, ethnicity, gender and affluence and impacts a life.; and, 3) suggest pathways to caring and heartfelt responses to people in our professional and personal lives.
Learning Objectives
1. To identify the basic terms related to culturally responsive practices.
2. To identify how the intersections of autism and race, ethnicity, gender and affluence impacts a life.
3. To identify pathways to caring and heartfelt responses to people in our professional and personal lives.
Shahla Ala'i, Ph.D., BCBA-D, LBA
In November 2020 Shahla Alai received her B.S. from Southern Illinois University and her M.A. and Ph.D. from the University of Kansas. She is an Associate Professor in the Department of Behavior Analysis at the University of North Texas. Shahla and her students collaborate with community partners to serve people who are under resourced and marginalized within current societal structures. Shahla is a member of an interdisciplinary lab that includes faculty and students from Woman's and Gender Studies, Applied Anthropology and Behavior Analysis. Shahla teaches courses on technology transfer, ethics, autism intervention, parent training, behavioral systems, applied research methods, behavior change techniques, and assessment. Shahla has served on several boards and disciplinary committees, most notably the ABAI Practice Board and the ABAI Diversity, Equity and Inclusion Board. She has published and presented research on social justice, ethics in early intervention, play and social skills, family harmony, change agent training, supervision and the relationship between love and science in the treatment of autism. She coauthored a book on supervision and mentoring and another on love and science in the treatment of autism. Shahla has over four decades of experience working with families and has trained hundreds of behavior analysts. She was awarded an Onassis Foundation Fellowship for her work with families, was the recipient of UNT's prestigious "'Fessor Graham" teaching award, received the 2019 Texas Association for Behavior Analysis Career Contributions award, and the UNT 2020 Community Engagement award.
Planning for a Successful Post High School Life: Navigating a Positive Transition to Adulthood
Lavinia Gripentrog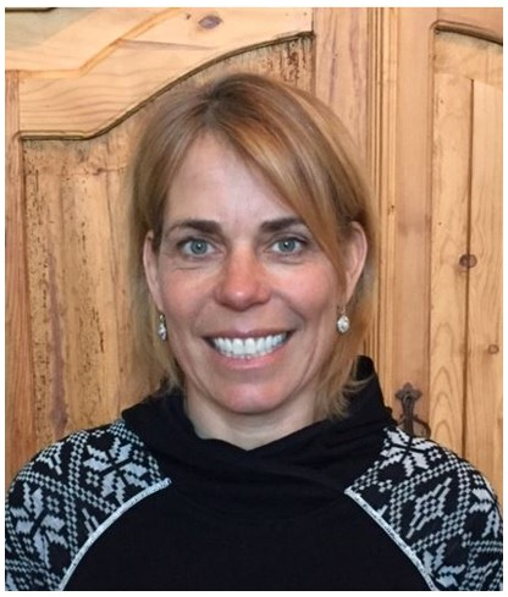 Transition to adulthood can be a challenging time for students and families, but with early planning and a positive vision, students with developmental disabilities can achieve a meaningful life and successful transition from school to post school settings. In this session, families, students and educators will learn how to plan for effective transition by incorporating evidence-based practices and access resources for a more positive post school outcome.
Lavinia Gripentrog has a rich history in the field of transition and special education. She began her career supporting adults with developmental disabilities in employment and community settings for an adult provider in 1991. She then became a special education teacher and taught students ages 5-22 with varying disabilities for over 20 years. Her main focus has been on transition aged students with developmental disabilities. She was the post-high school teacher and transition specialist for Murray School District for 12 years. Lavinia holds a Master's degree in special education from the University of Utah in significant disabilities and a Master's degree from Utah State University in Transition.
Lavinia currently serves as an Education Specialist in Secondary Transition at the Utah State Board of Education (USBE) since 2017. Lavinia works with school district and charter school staff, representatives of outside agencies, parent groups, community and advocacy groups – any individual or group of individuals who work with and support transition-aged youth.
Lavinia's responsibilities include providing professional development and technical assistance to educators, administrators, families,and other state and community agencies regarding transition planning, agency collaboration. Lavinia has been involved in the Utah Partnerships in Employment (PIE) grant School-to-Work Project both as a site team leader and as an interagency leadership council partner.
Lights, Sirens & What Comes Next? Lived Experience Enhances Understanding of Mental Health Concerns in Autism
Dr. Mikle South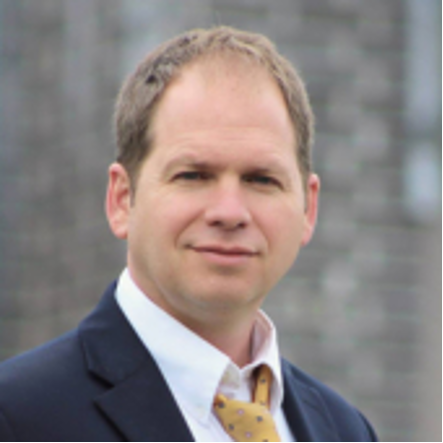 Anxiety, depression and other mental health concerns occur very often alongside autism, and significantly disrupt quality of life including well-being and success in relationships and school/work settings. However, mental health in autism is traditionally viewed from a framework that doesn't include thinking about how mental health experience is unique in autism. We conduct research using a variety of methods ranging from surveys to neuroimaging and important to interviews with people with autism about their own experience. We strive to conduct clinically-informed research that is also informative for helping adults with autism and those who are close to them to better understand the hows and whys of mental health difficulties. The takeaways from our presentation are: listen to people with autism, and believe them; don't insist on making your frameworks fit onto the people you are seeing; and think about how some unique things that are common in autism can help you (clinician, teacher, family, individual) better understand mental health challenges and support them more effectively. This presentation represents dissemination of knowledge to benefit the whole community. The presentation is organized around themes of anxiety and autism; depression and autism; suicide and autism; gender identity and autism; and how better understanding of these topics can inform better support and help.
Mikle South is Professor of Psychology and Neuroscience at Brigham Young University. He received a BA from Yale University followed by a PhD in Child Clinical Psychology at the University of Utah, working with Dr. Sally Ozonoff. He returned to Yale for postdoctoral training in developmental neuroimaging with Bob Schultz. His research program is focused on understanding the interaction of anxiety and autism in brain and behavior, with recent projects more specifically investigating mental health and risk for suicide in autistic adults, and how autistic adults sleep. He loves playing soccer, hiking with his wife Kristin, and eating proper pizza.
Belonging in the Community: Preparing Emerging Adults on the Spectrum for Independent Living
Kari Bushman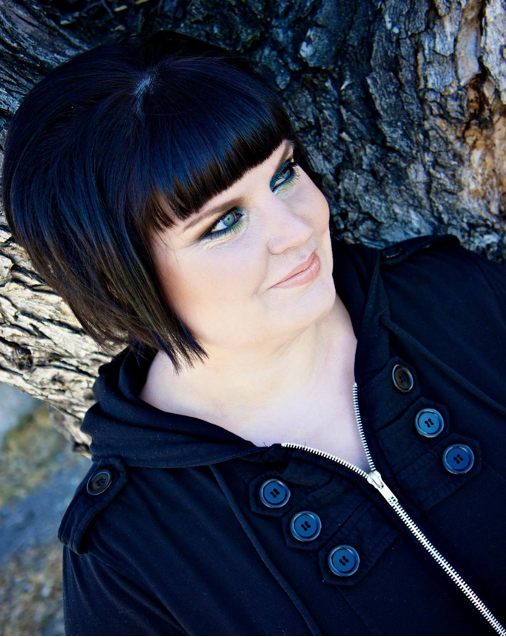 Individuals with autism face unique challenges in the transition to adulthood, with one of the biggest challenges being housing. Research estimates that 87% of individuals on the spectrum live with parents. As a Housing Specialist at ScenicView Academy, Kari Bushman teaches young adults on the autism spectrum the skills needed for finding and maintaining appropriate housing, and living independently in the community. Join Kari for a discussion on ways to prepare young adults (and their parents) for the exciting transition to independent living.
Kari Bushman is a Transition Specialist at ScenicView Academy, and a co-creator of AutCon, a yearly convention held for autistic adults by autistic adults. In 2019 she received national recognition as the "Direct Care Worker of The Year" from the National Association of Private Special Education Centers. Kari has a degree in Communication from UVU where she also minored in Autism Studies. During her time at UVU, Kari worked with young adults in the Passages Program, and as a life skills coach for young adults with autism at Pacia New Perspectives in Heber City. She is currently pursuing her Master's Degree in Community Leadership from Westminster College in Salt Lake City where her research is directed toward building inclusive communities for autism.
Building better relationships through mindful integration of social skills instruction and social opportunities into the school-age experiences of students with ASD
Wes Dotson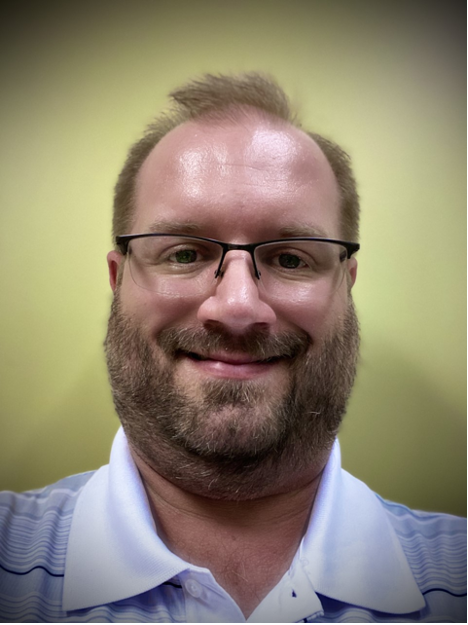 Difficulty building and maintaining relationships is a defining struggle for students with ASD. Given the overarching importance of relationships to quality of life and independent functioning, it is vital that students with ASD receive mindful and targeted support to develop the social skills and awareness of their unique relationship preferences throughout their educational experience. This talk will focus first on the sorts of social skills required for school-age students with ASD to interact successfully with peers and adults. Then, the talk will transition to a discussion of the importance of individualized social goals and the power of preference in the expression of social skills with peers. Finally, it will conclude with tips for ways to integrate social skills teaching, prompting, and experiences into every facet of the school day.
Wes Dotson is an Associate Professor in the Special Education Department in the College of Education and the Director of Applied Behavioral Intervention Services at the Thompson Center for Autism & Neurodevelopmental Disorders at the University of Missouri. After earning his Ph.D. in Behavioral Psychology in 2010 from the University of Kansas, he spent ten years at Texas Tech University and the Burkhart Center for Autism before coming to Missouri. He has been a BCBA since 2008. He has spent over 19 years in special education and clinical practice, working with individuals with autism and other developmental disabilities of all ages across school, clinic, home, community, and residential treatment settings. His primary areas of research and practice are social skills, relationship development, and successful life outcomes for adolescents and young adults with autism, as well as the preparation of teachers and other professionals to work successfully with individuals on the spectrum.
Autism Marathon Training: A Panel
Karen S. Fairchild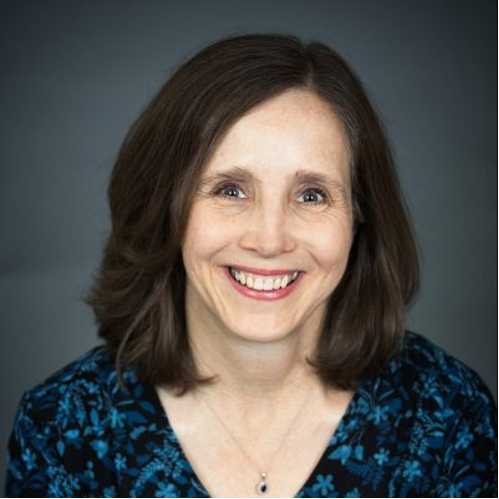 Autism is a life-long journey. We sometimes approach it like a 5K when it's more like a marathon. This panel is designed for parents, educators, and other professionals seeking understanding and perspective on how to support the entire family experiencing autism with balance, hope, and sustainable energy.
Karen S. Fairchild is a Licensed Clinical Social Worker (LCSW) at Utah Valley Psychology in Orem, Utah where she provides mental health counseling for individuals and families living with Autism. She has been serving as Co-Chair of Autism Resources of Utah County (ARUCC). Three of Karen's 5 children have disabilities, including Autism Spectrum Disorders, anxiety, and depression. After spending 20 years at home with 5 children, Karen completed a Master's degree at BYU so that she could better serve other families dealing with the challenges that come with children with special needs. She has taught many local workshops on topics to support families who have members with disabilities. She worked for almost 10 years in Early Intervention at both Kids on the Move and Kids Who Count as well as almost 9 years for Wasatch Mental Health's GIANT Steps Autism Preschool program. While raising her children, she was actively involved at both the state and county level in promoting autism awareness, supporting autism legislation, and linking families to supports and services. She has been married to and supported by Don Fairchild for 38 years and is the proud grandma of four beautiful, blonde grandsons.
Creating Digital Activity Schedules and Digital Learning Activities to Promote Independence and Skill Acquisition in the Home and Classroom.
Thomas S. Higbee, Ph.D., BCBA-D, LBA
Kassidy S. Reinert, M.S., BCBA, LBA
Stephanie L. Mattson, M.S., BCBA, LBA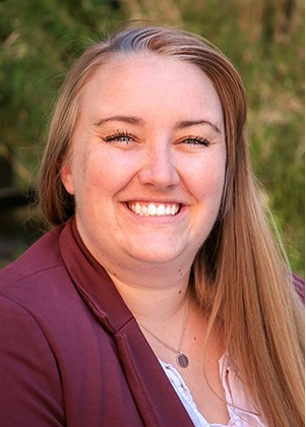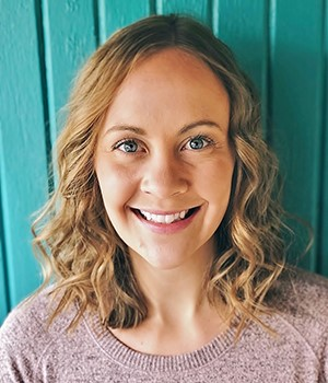 Photographic activity schedules have been demonstrated to be an effective tool for increasing independent task completion and reducing the need for step-by-step prompting for individuals with autism and related disabilities. Behavior analytic teaching procedures, such as Discrete Trial Teaching (DTT) have also been shown to be effective in teaching fundamental skills. Historically, both of these teaching technologies have been designed and implemented by Behavior Analysts and teachers in clinical, classroom, and home settings. In this workshop, participants will learn how to use freely available online tools to create and disseminate both digital activity schedules and digital learning activities to promote learning when face-to-face instruction is limited. Systematic task analyses of how to create digital activity schedules and digital learning activities will be provided and demonstrated. Strategies for providing coaching and support that enables parents/caregivers to use these technologies with their children will also be provided.
Dr. Thomas S. Higbee, PH.D., BCBA-D, LBA is Professor and Department Head in the Special Education and Rehabilitation Counseling Department at Utah State University, where he has worked since 2002. He is also the Executive Director of the Autism Support Services: Education, Research, and Training (ASSERT) program, an early intensive behavioral intervention program for children with autism that he founded in 2003. He is a doctoral-level Board Certified Behavior Analyst (BCBA-D) and a Licensed Behavior Analyst in the state of Utah. His research focuses on the development of effective educational and behavioral interventions for children with autism spectrum disorders and related disabilities as well as the development of effective training strategies for teaching parents and professionals to implement effective interventions. He is a former associate editor for the Journal of Applied Behavior Analysis (JABA) and the European Journal of Behavior Analysis. Dr. Higbee is committed to the dissemination of effective behavioral interventions and has helped to create intensive behavior analytic preschool and school programs for children with autism and related disorders in Brazil, Russia, Portugal, and throughout his home state of Utah. He is the past president of the Utah Association for Behavior Analysis (UtABA) and has served as a member of the Practice Board of the Association for Behavior Analysis International (ABAI) and the Utah Psychologist Licensing Board.
Kassidy S. Reinert, M.S., BCBA, LBA is the clinical director for the ASSERT Autism Program, where she has worked for 10 years. She case manages students at ASSERT and provides clinical supervision to junior case managers. She also trains instructors, professionals, and international colleagues from Russia and Brazil. Kassidy is the consultant for with Weber School District, where she provides training to special education teachers and paraprofessionals to implement behavior analytic services. She is a Board Certified Behavior Analyst (BCBA), a Licensed Behavior Analyst (LBA) in the state of Utah, and provides BCBA supervision. Kassidy received her Master of Science Degree in Special Education with an emphasis in Applied Behavior Analysis from Utah State University. She earned a Bachelor of Arts in Psychology with minors in Disability Studies and Human Development & Family Sciences from the University of Wyoming. Her research interests include activity schedules, technology in teaching, and parent training
Stephanie L. Mattson, M.S., BCBA, LBA received her BS in Special Education and her M.S. in Special Education with an emphasis in Applied Behavior Analysis (ABA) from Utah State University. Stephanie is currently pursuing her doctorate in Disability Disciplines with an emphasis in ABA and is working at the Autism Support Services: Education, Research, and Training (ASSERT) preschool. Her previous experience includes providing early intervention services to children with autism and teaching middle school students with mild/moderate disabilities. Her current research interests include efficient, contextually-appropriate interventions that facilitate independence for children with disabilities, staff training, and assessment and treatment of problem behavior.