calendar items
(For a full list of all UVU Staff holidays, see the PACE calendar)
January 12
Dx Half-Time on Teams at 11:45 am
January 17
Martin Luther King, Jr. Day - UVU Staff Holiday
January 19
State of the University at 2:00 pm
January 24
Sub-department meetings and SQL share - collaboration day
March 7-11
Power BI Summit (virtual)
May 13
UBUG conference (Utah Banner Users Group) at Utah State University
need to know
Dx Half-time
Every Wednesday at 11:45 is the Dx Half-Time meeting.  You can access the meeting in the OIT - Public Team (in Microsoft Teams) in the Half-Time channel (Hidden channel). This meeting is only 15 minutes long, and everyone in Dx is invited.
Dx announcements

Please make sure you are regularly checking the General channel of 'Digital Transformation Organization' in Teams. Here is a post from VP Kelly Flanagan last week in case you missed it:

information items
Change in carnegie classification
The basic classification for Utah Valley University has been updated to Master's Colleges & Universities: Larger Programs.
UVU performance management and 2022 review process

The UVU Performance Management System has undergone two changes that will help create a healthy performance development culture. See the email from HRMatters on December 22 for more information.
UVUFit Holiday health challenge
The 12 Days of Wellness Challenge will start December 1, 2021, and through January 15, 2022. Participation in the 12 Days of Wellness Challenge will help keep your mind focused and your body in good health into the New Year. To participate, click on the enrollment link or go to the UVUFit webpage in the Employee Benefits Tab of myUVU. Program instructions will be provided via email prior to December 1. Employees covered under one of UVU's medical plans can receive points towards their UVUFit Tier 2 Employee Wellness Incentive by participating in the 12 Days of Wellness Challenge. For questions, contact Human Resources at (801) 863-8207.
Power BI Summit March 7-11
If you are interested in attending the Power BI Summit in March 2022, let your supervisor know. It is $99 per person and is entirely virtual. If your supervisor approves your attendance, schedule a time to use Leisa's ProCard to pay for the conference registration.
COVID-19 Info Resources for Staff
board game lunch
On Wednesdays, the conference room will be open from 12:00-1:00 pm for all those who want to play board games on their lunch break.
wolverine sightings
Want to say thanks to someone for a job well done? Send a Wolverine Sighting!
pace wants to hear from you!
Did you know that PACE has an anonymous suggestion box for comments, suggestions, or concerns for the PACE board at https://www.uvu.edu/pace/submit/suggestion.php? If you would like a personal response, please include your name.
student center construction
The Sorensen Student Center is undergoing the first phase of its rebuild. The food court, UVU Campus Store, UVU Utah Community Credit Union, and Center for Social Impact will remain open during construction. See UVU's Pardon Our Dust site or the map of construction around the SC building.
events and parking alerts
Parking lot closure on January 12
Please note that due to the Scott C. Keller Building Opening event on Wednesday, January 12th, the following parking lots will be closed to faculty, staff, and students:
Pay admission lot in front of the Scott C. Keller Building
Pay admission lot in L1
Majority of M26
Please plan your parking accordingly. Thank you!
Food Service Hours of Operation
Food trucks will be provided Monday through Friday from 11:00 am to 2:00 pm at the Fulton Library.*
*Note: Due to the weather, some food trucks may reschedule without notice. For updates on hours and Food Truck announcements, see their Facebook (UVU Dining Services) and Instagram (UVUDining) pages.

Here is the information about Food Trucks this week (January 10-14):

Monday, January 10
Kolache Krave, Chimi Salsa, Corndog Company

Tuesday, January 11
El Taco Rapido, Kolache Krave, Jurassic Tacos, Chimi Salsa

Wednesday, January 12
El Taco Rapido, Kolache Krave, Chimi Salsa

Thursday, January 13
El Taco Rapido, Kolache Krave, Chimi Salsa
Friday, January 14
Chimi Salsa, Good Grindz

Follow on Instagram: UVUDining           and Facebook: UVUDining Services
| | | | |
| --- | --- | --- | --- |
| Restaurants | M – Th | Friday | Saturday |
| Starbucks (SC) | 7:30 am–6:00 pm | 7:30 am–5:00 pm | 9:00 am-1:00 pm |
| Scoops (SC) | 7:30 am–6:00 pm | 7:30 am–5:00 pm | 9:00 am-1:00 pm |
| Scoops (CB) | 7:30 am–5:00 pm | 7:30 am–4:00 pm | Closed |
| Taco Bell (RL) | 8:00 am–8:00 pm | 8:00 am–5:00 pm | 10:00 am–2:00 pm |
| Mom Fulton's Cafe (FL) | 7:00 am–8:00 pm | 7:00 am–5:00 pm | 11:00 am-3:00 pm |
| Jamba Juice (RL) | 7:00 am–7:00 pm | 7:00 am–5:00 pm | Closed |
| Subway (RL) | 9:00 am–8:00 pm | 9:00 am–5:00 pm | Closed |
| Wendy's (SL) | 8:00 am–8:00 pm | 8:00 am–8:00 pm | Closed |
| Guru's Cafe (CB) | 8:00 am–4:00 pm | 8:00 am–4:00 pm | Closed |
| Sodalicious (KB) | 8:00 am-5:00 pm | 8:00 am-5:00 pm | Closed |
| Trades Cafe (GT) | 8:00 am–3:00 pm | 8:00 am-4:00 pm | Closed |
| CupBop (FL) | 11:00 am–3:00 pm | 11:00 am–3:00 pm | Closed |
| Food Trucks (FL) | 11:00 am–3:00 pm | 11:00 am–3:00 pm | Closed |
New Store/Reopening
Location
Estimated Completion
 
SC Construction
Student Center
June 2022
Chick-Fil-A
Student Center
Summer 2022
Panda Express
Student Center
Summer 2022
E.A.T.S.
Student Center
Summer 2022
spotlight
returning missionary

Tim's daughter Elisabeth (on the left) will be coming home from Texas this Wednesday. She just finished serving a mission for The Church of Jesus Christ of Latter-Day Saints in Dallas (the Dallas East Texas mission).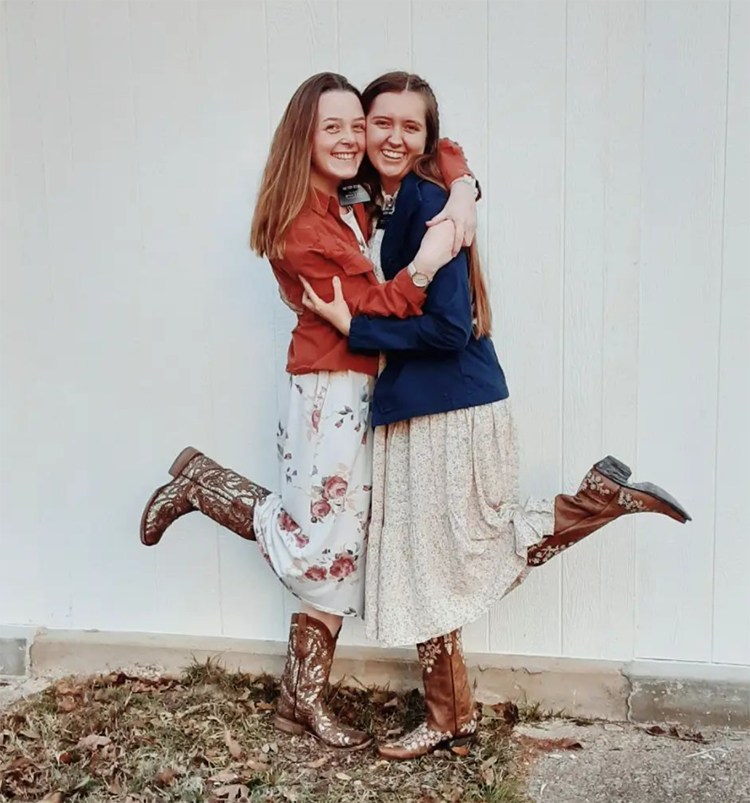 gymnastics competition
Leisa's son Gavin took 1st place in his age division (11+) at his gymnastics competition on Saturday. He got medals in all 6 events (pommel horse - 1st, rings - 1st,  high bar - 1st, parallel bars - 1st, floor - 2nd, and vault - 4th) and took 3rd place in the entire competition across all age divisions for Level 3. His team/gym (All American Gymnastics) was the 2nd place team at the meet.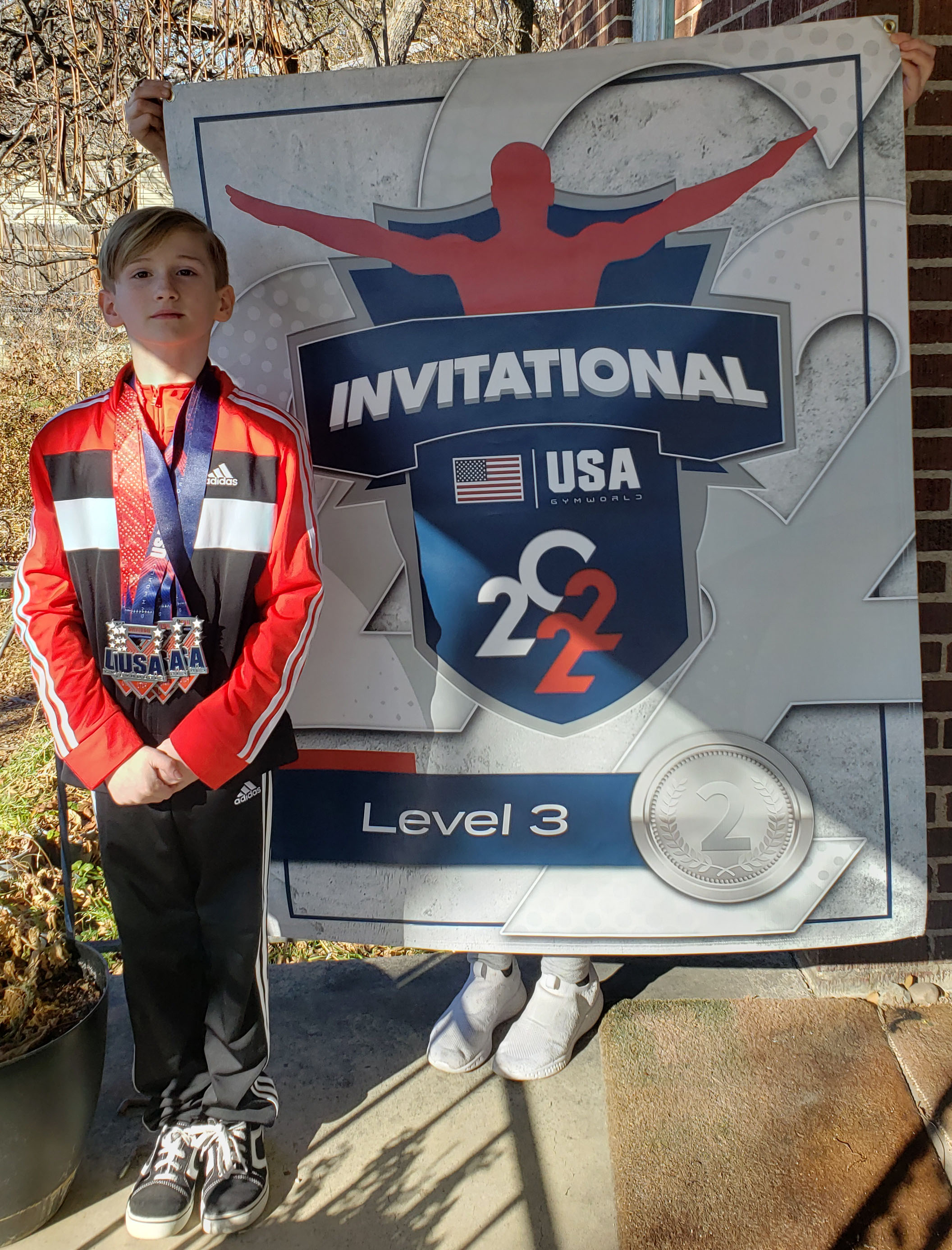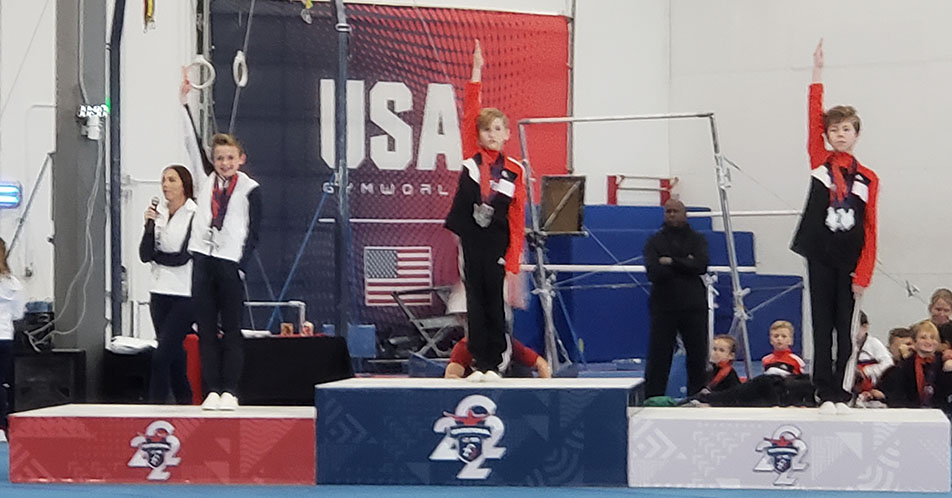 Jeff Johnson farewell postponed
Jeff's farewell event that was originally planned for this Friday (January 14) is being postponed. Please watch for an update to the event in the next couple of weeks and take a moment to write Jeff a note on the Kudo Board.
construction photos