Photo Galleries
View photos of the Capitol Reef Field Station in different seasons, times of day, and the surrounding national park.
Photos
Videos
Learn more about the Capitol Reef Field Station through the experiences of visitors and staff.
Videos
Virtual Tours
View the Capitol Reef Field Station from your browser.
Virtual Tours
The Capitol Reef Field Station consists of four buildings (three shown in image) on a bluff overlooking Pleasant Creek in Capitol Reef National Park. The field station is a model in energy-wise construction; it is solar-powered with a propane backup generator, and makes extensive use of passive heating and cooling. While the station has adequate electricity and water to support activities, our staff and guests practice conservation at all times. The station accommodates up to 40 day-use visitors and 24 overnight visitors. Presently, phone and web access is intended for educational purposes only and use must be approved by staff and the group leader.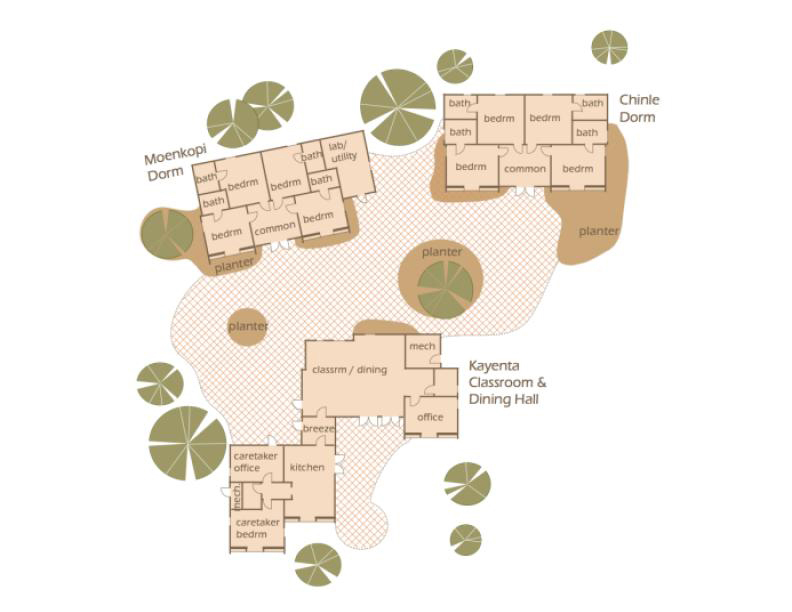 Site Manager
The site manager's residence and office are attached to the Kayenta building. The site manager resides at the station and oversees all activities. Visitors should respect the privacy of the manager's residence quarters, including awareness of the hours that the manager is available.
Cleaning Responsibilities
No custodial services are provided, and visitors must clean up after use, remove their own trash, and help maintain a clean and pleasant environment during their stay. The deposit will be refunded upon successful check out.